Reposted from October 2015.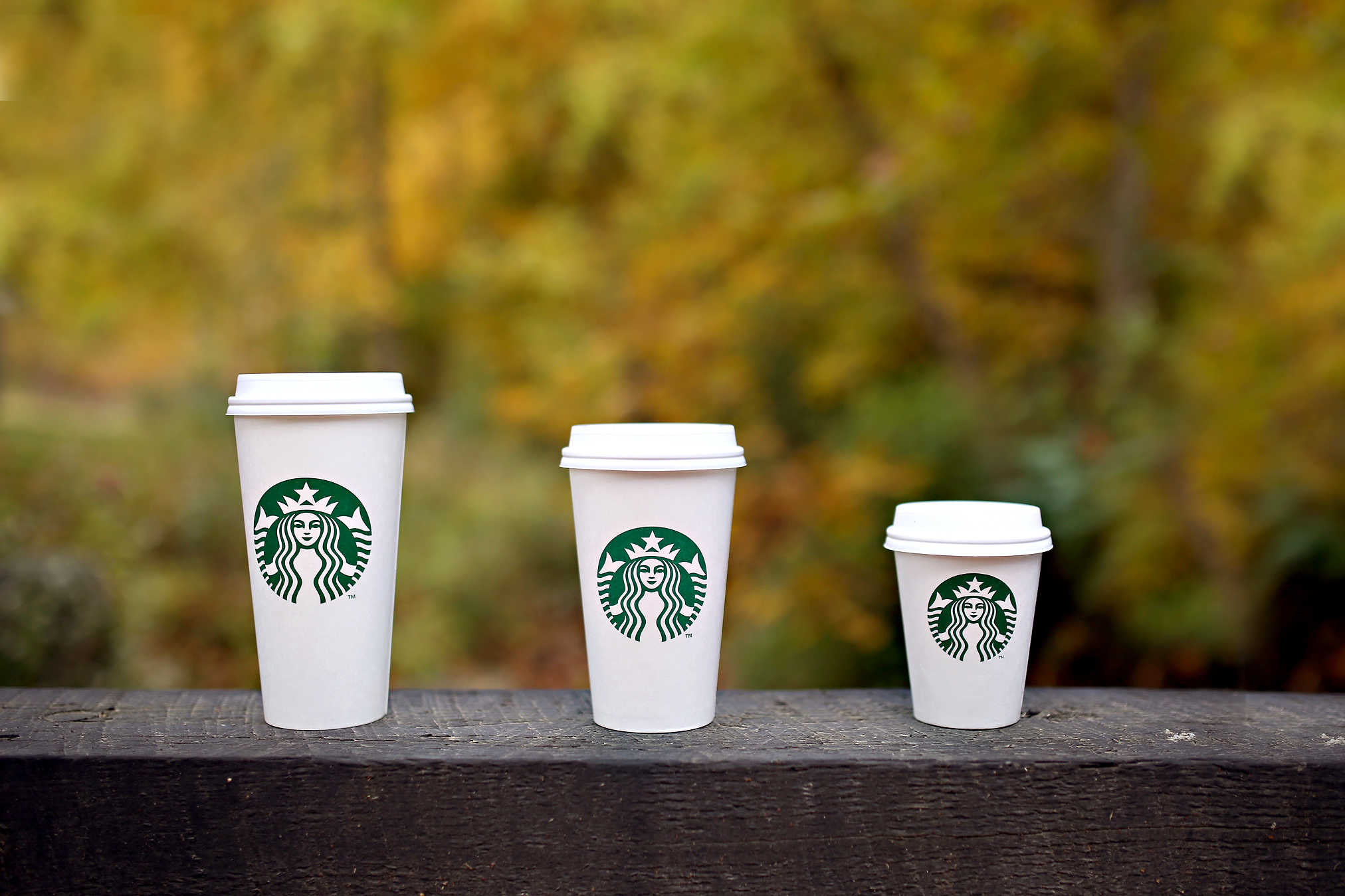 * Disclaimer ~ I am not an expert on this subject. I haven't had to walk this path…haven't had to deal with infertility, miscarriage or loss. However, I know many people who have. As I share Luke's story, I am sharing it from my perspective and hoping to bring awareness to the subject.
Chances are you know someone who has miscarried or lost a child some time in their life.
Maybe it was you.
Maybe it was a friend or relative….
Maybe you read about it on the internet.
I remember how naive I was when my husband and I decided to have a family. We had worked hard to prevent that from happening, and it seemed that as soon as we were ready to have a child, things would easily fall into place. As friends started the same process, it became clear that I was mistaken. Infertility, miscarriage and loss are more common than my young mind had ever believed.
Justin started working with my husband shortly before finding out that he and his wife would be expecting their first child. They had battled infertility for five years and a miscarriage and were thrilled at the news! Things were falling into place and going fine ….. until an ultrasound close to midway through the pregnancy. This ultrasound revealed that there may be a problem with the baby, but it was probably nothing to worry about. Of course our minds go straight to the worry – no matter how much we tell them not to.
Further testing showed that their sweet baby BOY was diagnosed with something called Potter's Syndrome – a very rare condition. Luke did not have kidneys or a bladder and the prognosis was not good. Babies born with this condition may be born still or might live for a short period of time. Luke may be born very early or they would do a scheduled C-section if he made it far enough to protect his fragile body during the birth.
There were a lot of unknowns.
[One of the hardest aspects of life for all of us is realizing how little control we actually have. We can do all of the seemingly right things and at times, things still don't go the way we would like. For me, that is why it is so key to know the One who is in complete control and to trust His character even when I don't have the answers and I don't understand.]
Justin and Katie, though devastated, tried to remain hopeful and clung to the Lord. One of the verses that was especially meaningful to them at this time was found in 2 Corinthians 12:8-10. Here Paul says, "Three times I pleased with the Lord about this, that is should leave me. But He said to me, 'My grace is sufficient for you, for my power is made perfect in weakness.' Therefore I will boast all the more gladly of my weaknesses so that the power of Christ may rest upon me. For the sake of Christ, then, I am content with weaknesses, insults, hardships, persecutions, and calamities. For when I am weak, then I am strong."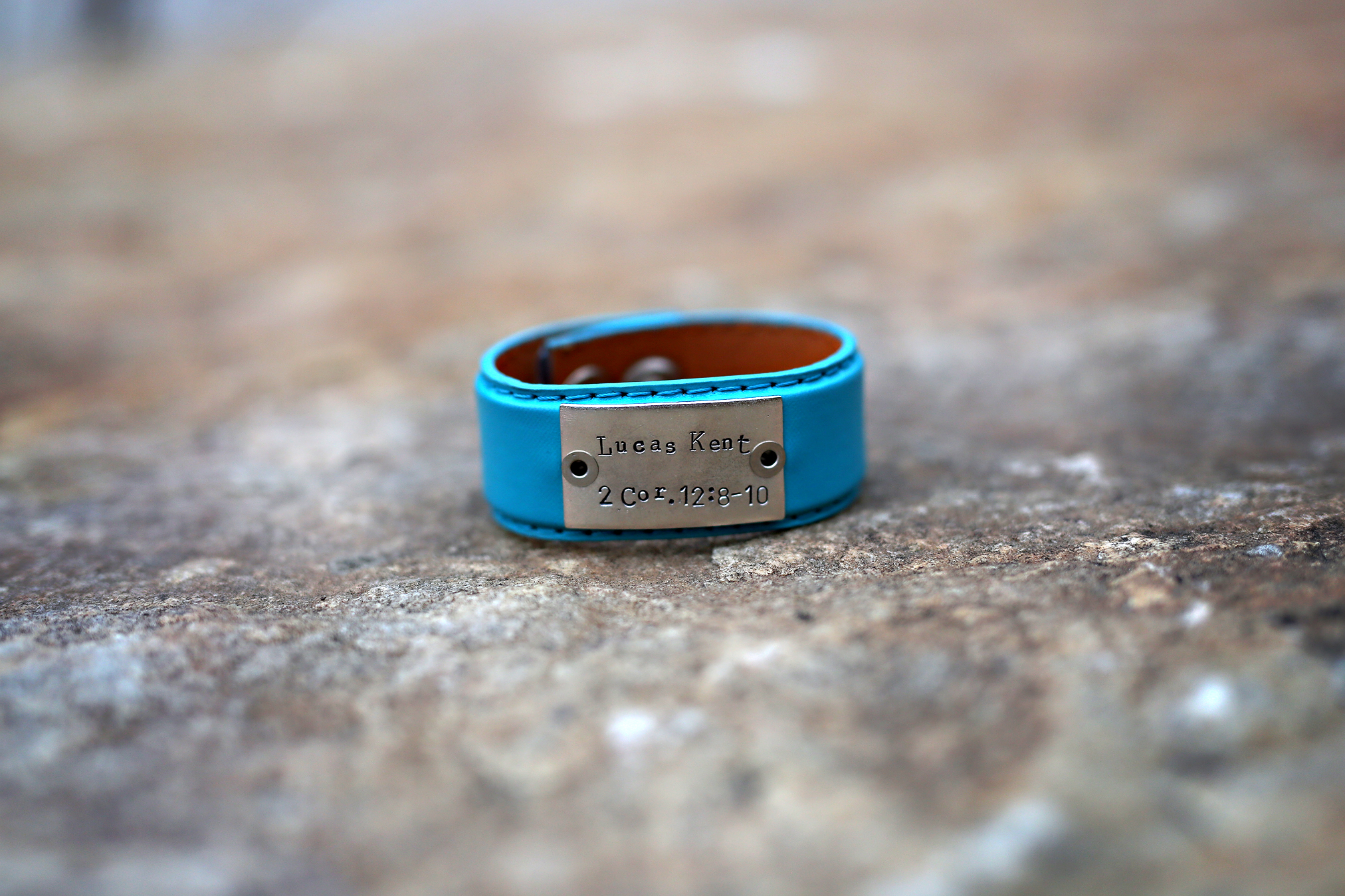 Once they learned that they may very well not have a full term pregnancy, they chose to get pictures taken to document this time in their fragile family's life. It was, in fact, almost a year ago from today. I think we were all a little unsure of doing this but felt it would be good and was important. October happens to be National Pregnancy and Infant Loss Remembrance month, which is why we have chosen to share this story now. Losing a child is often something moms and dads face in silence. Unlike the terms "widow" and "orphan," there isn't a term to describe a parent who has lost a child…Back to October 2014, God gave us beautiful weather on that gorgeous fall day. That was a needed gift. Here are a few shots from our time together. At this point, Katie and Justin had known about Luke's condition for approximately one month.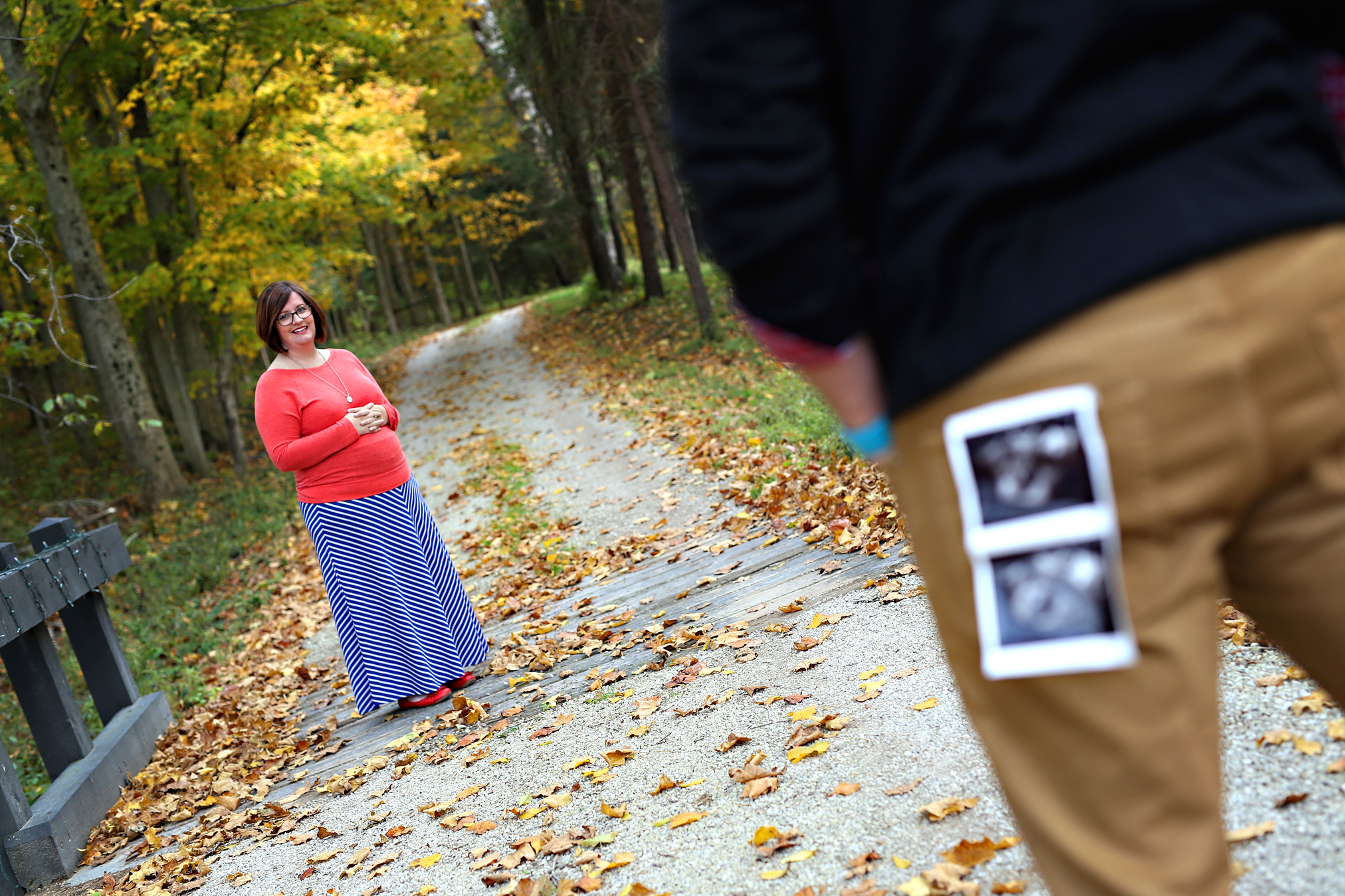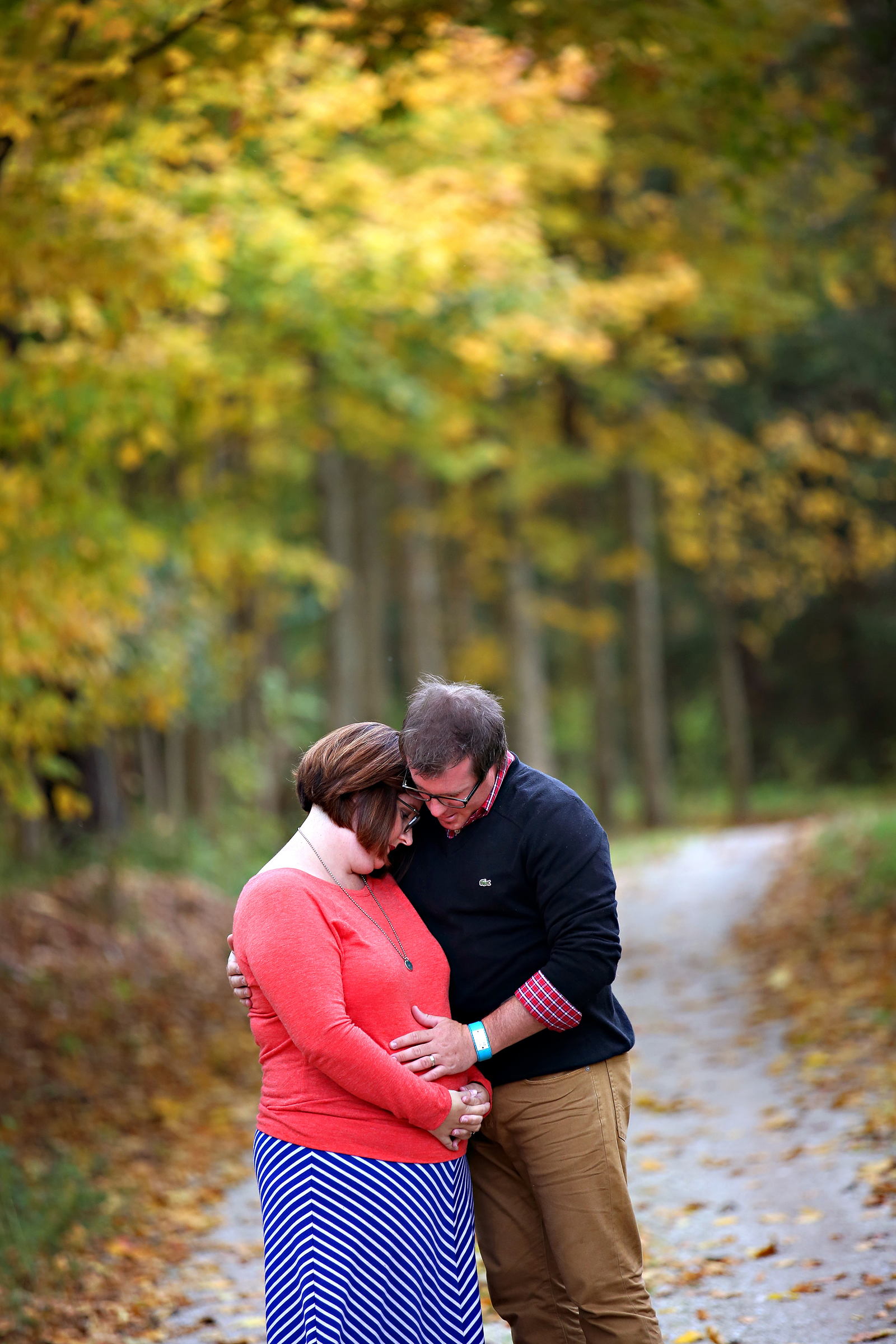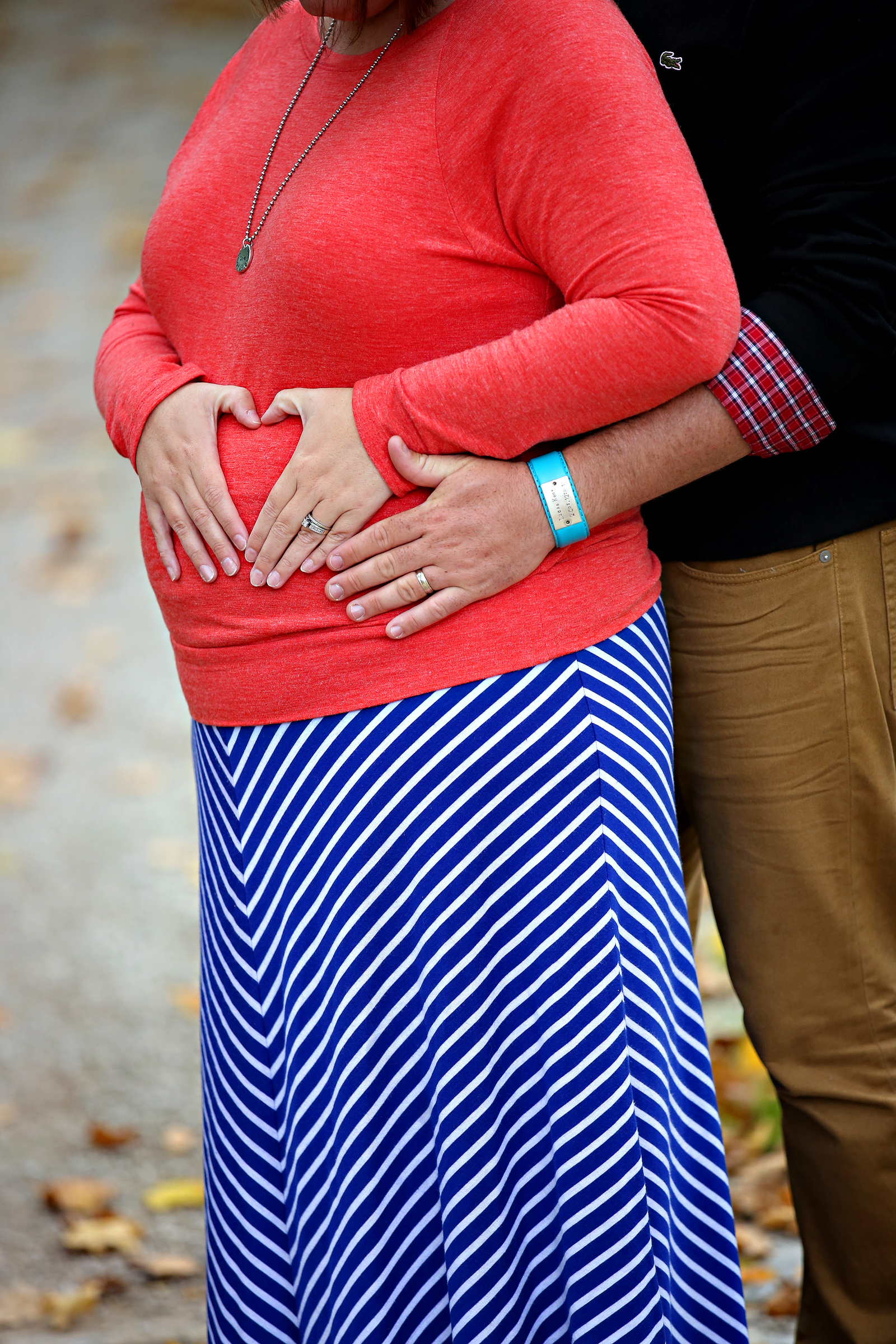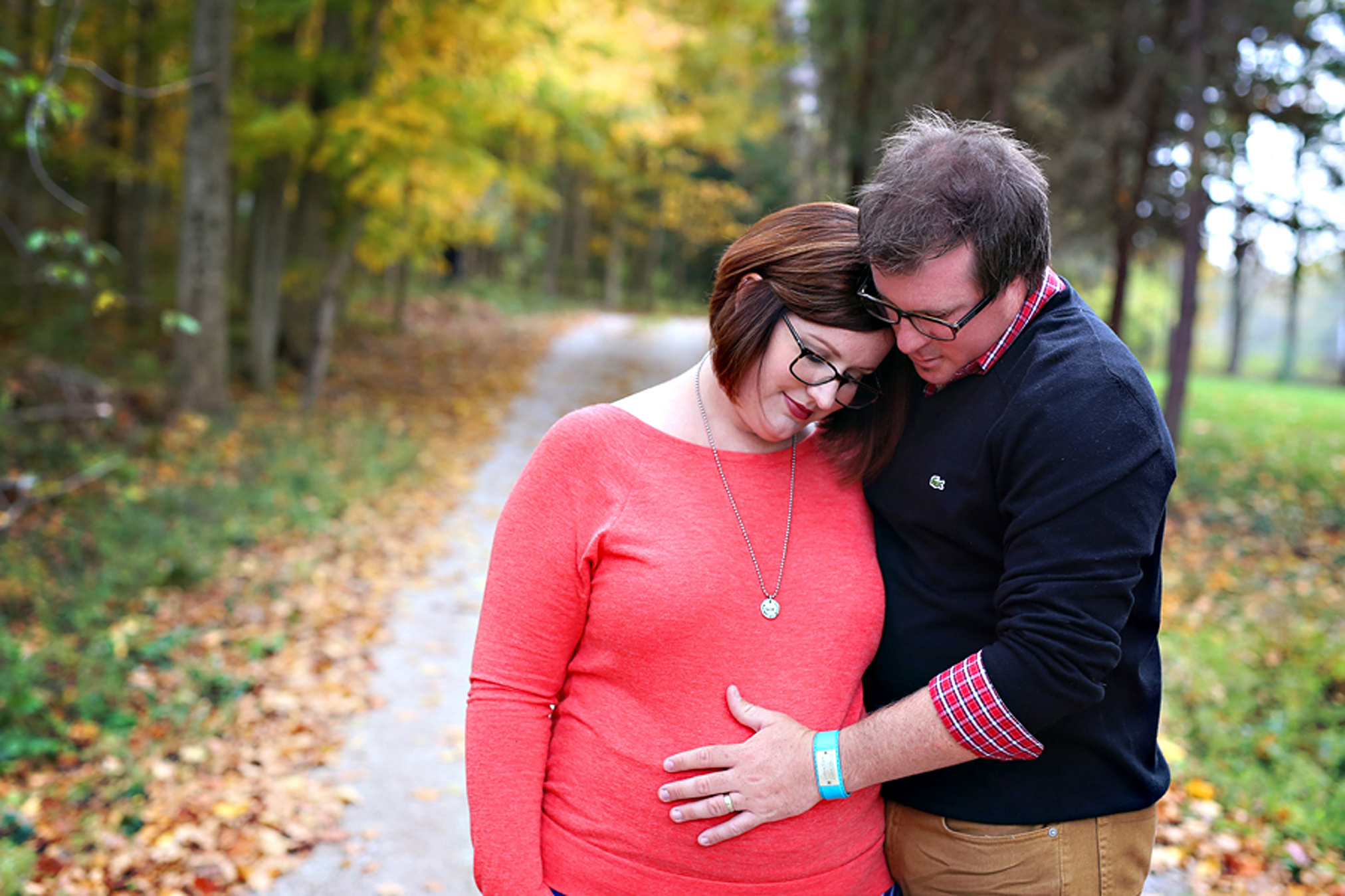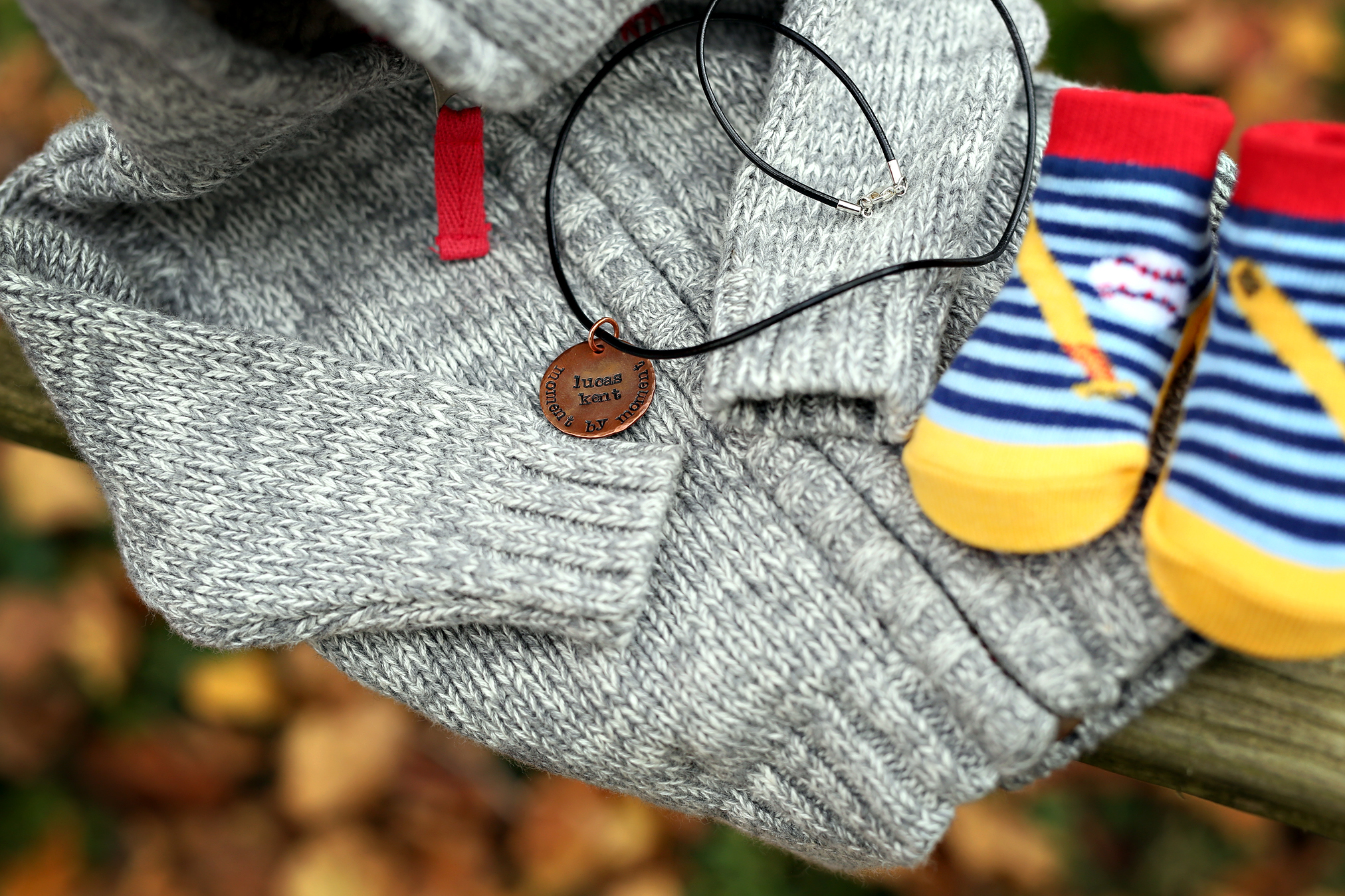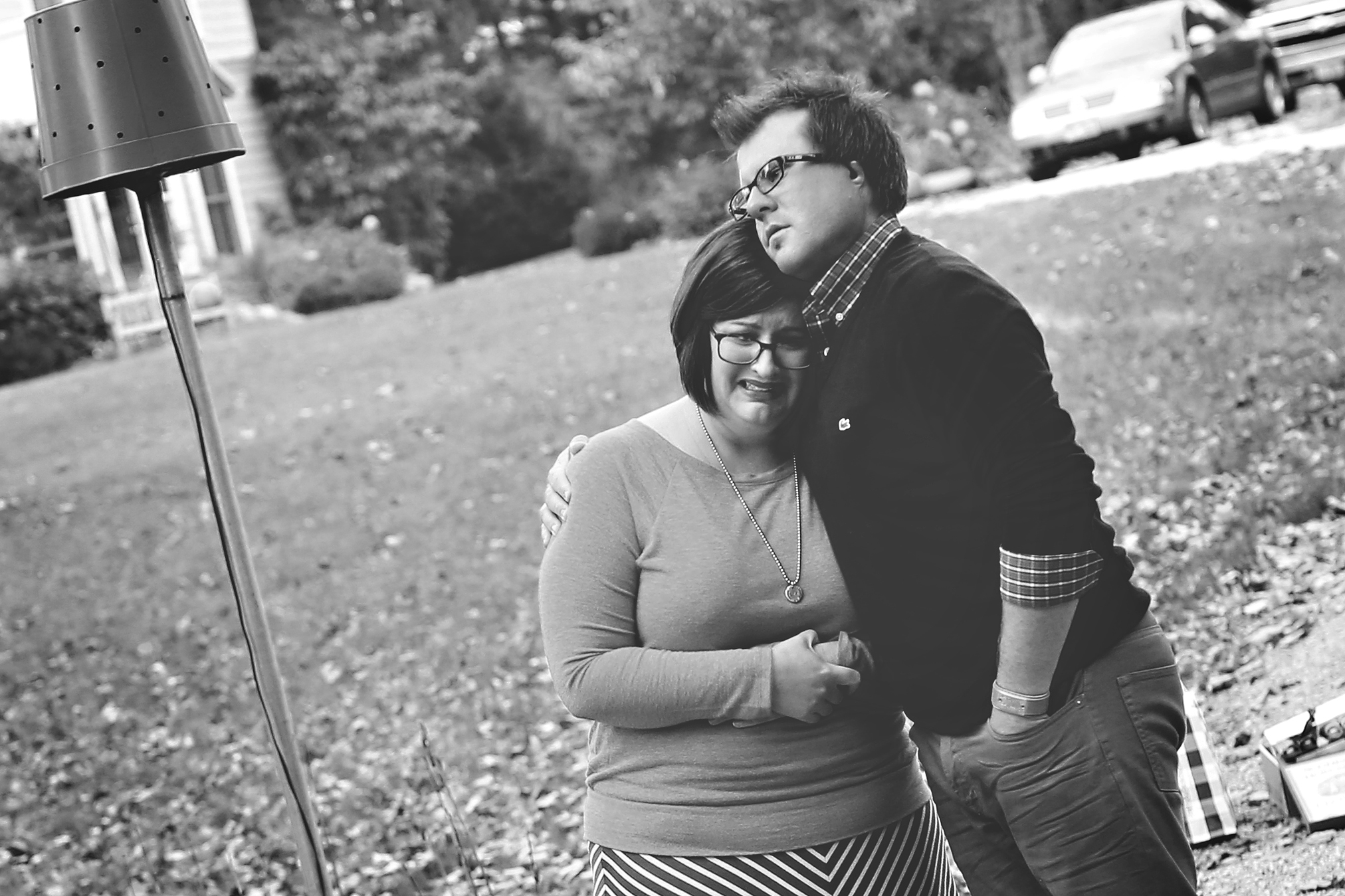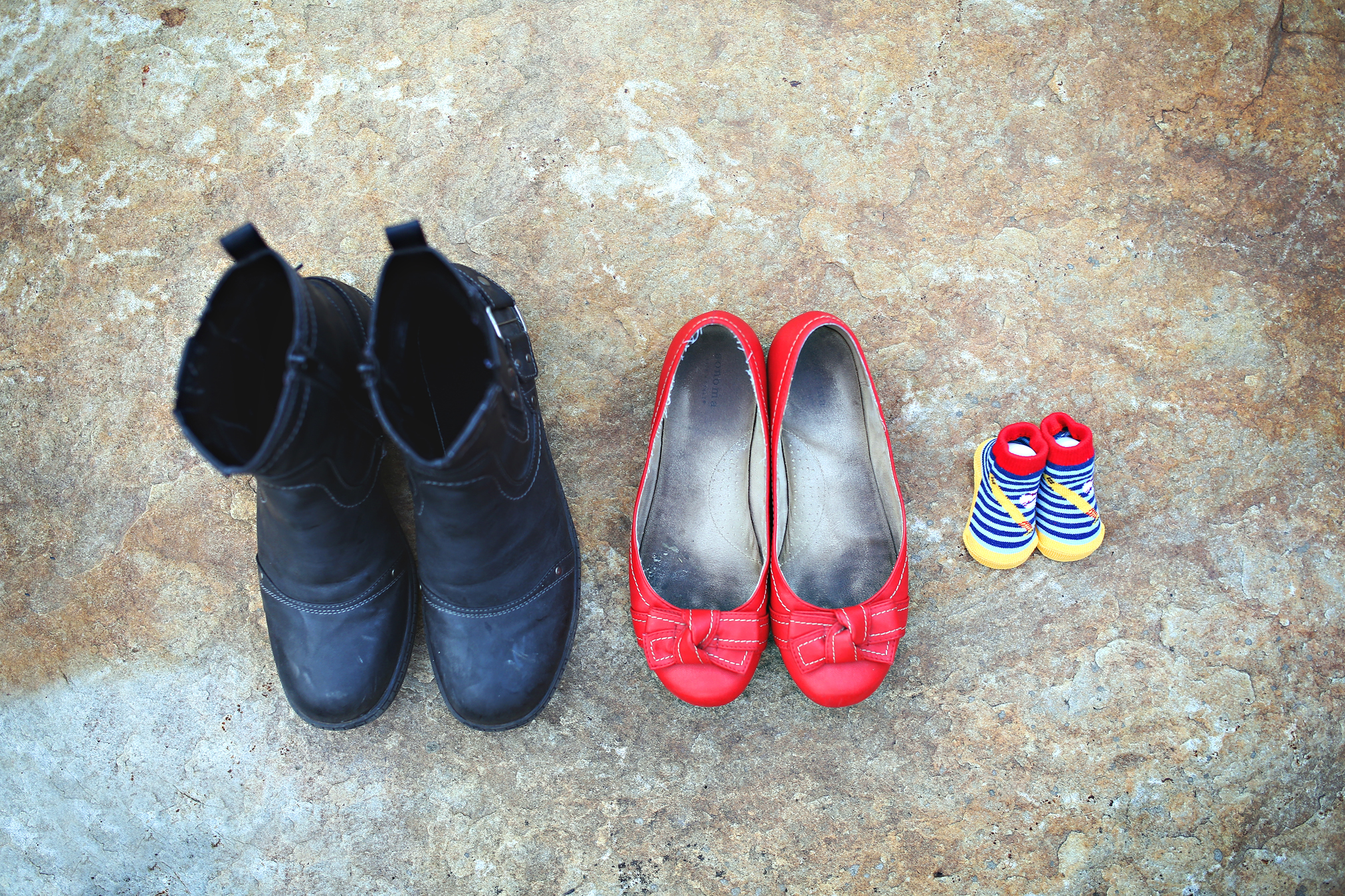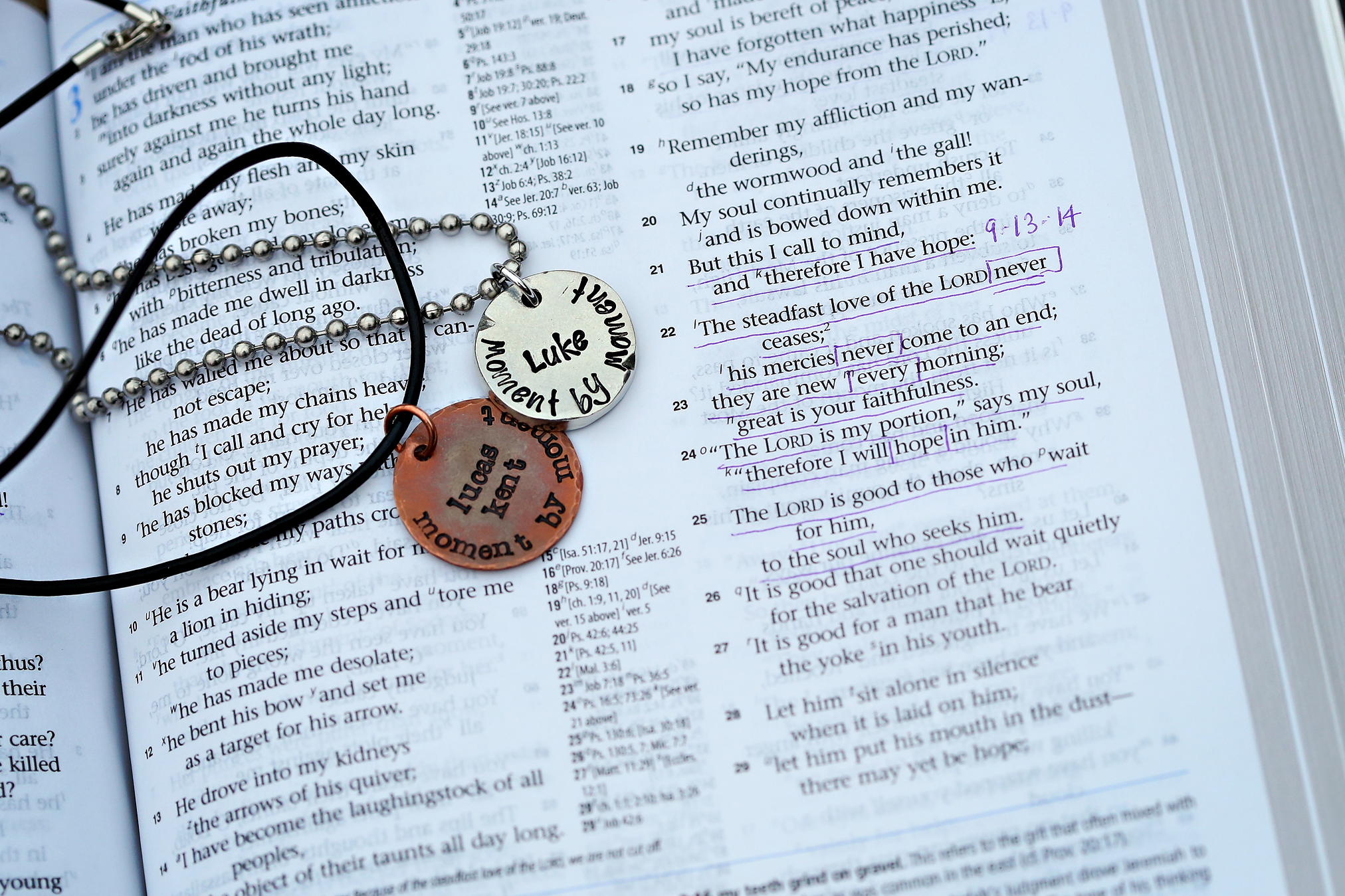 Here is another verse that had special meaning to them. Lamentations 3:21-25….you can read it above.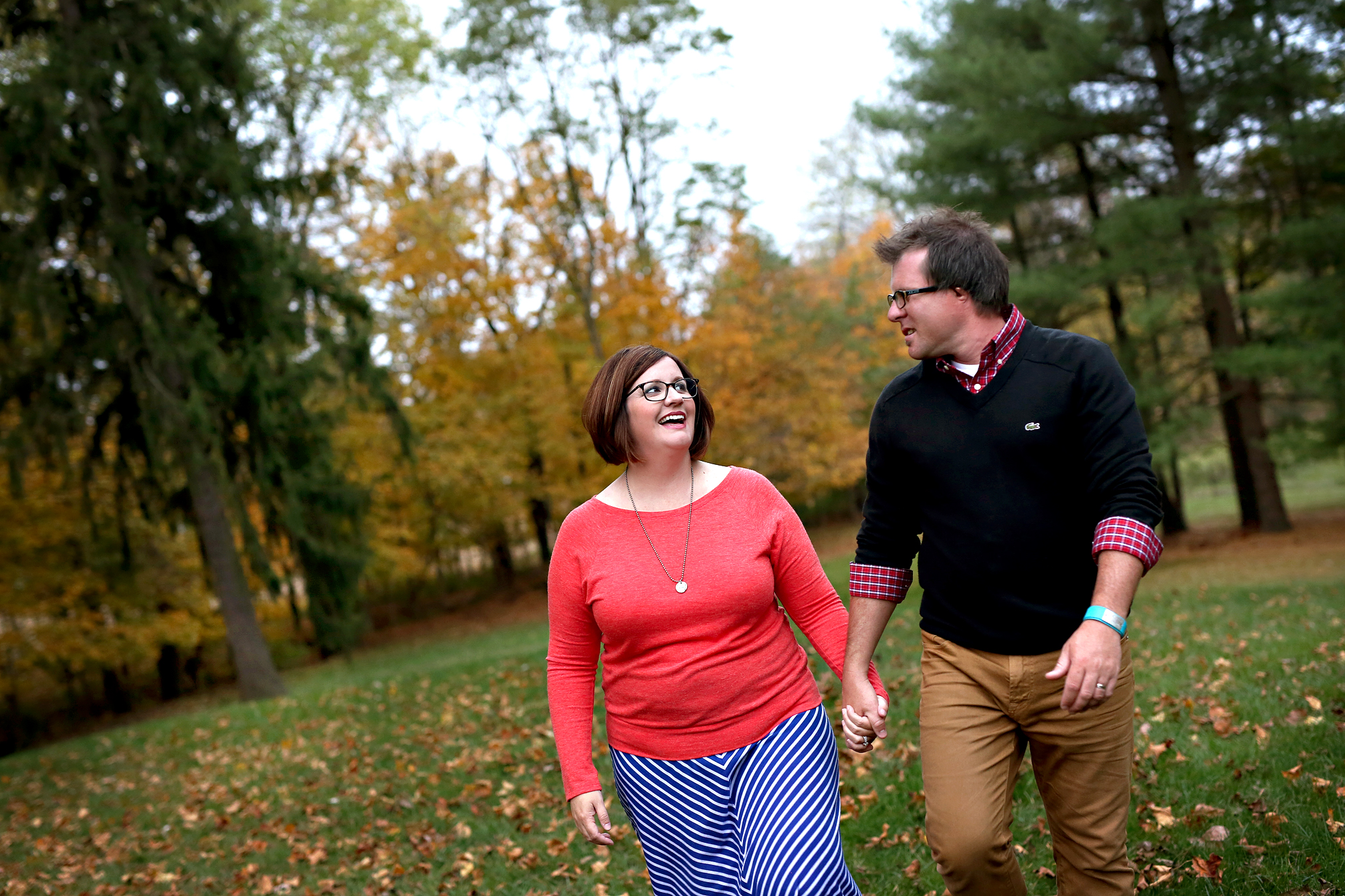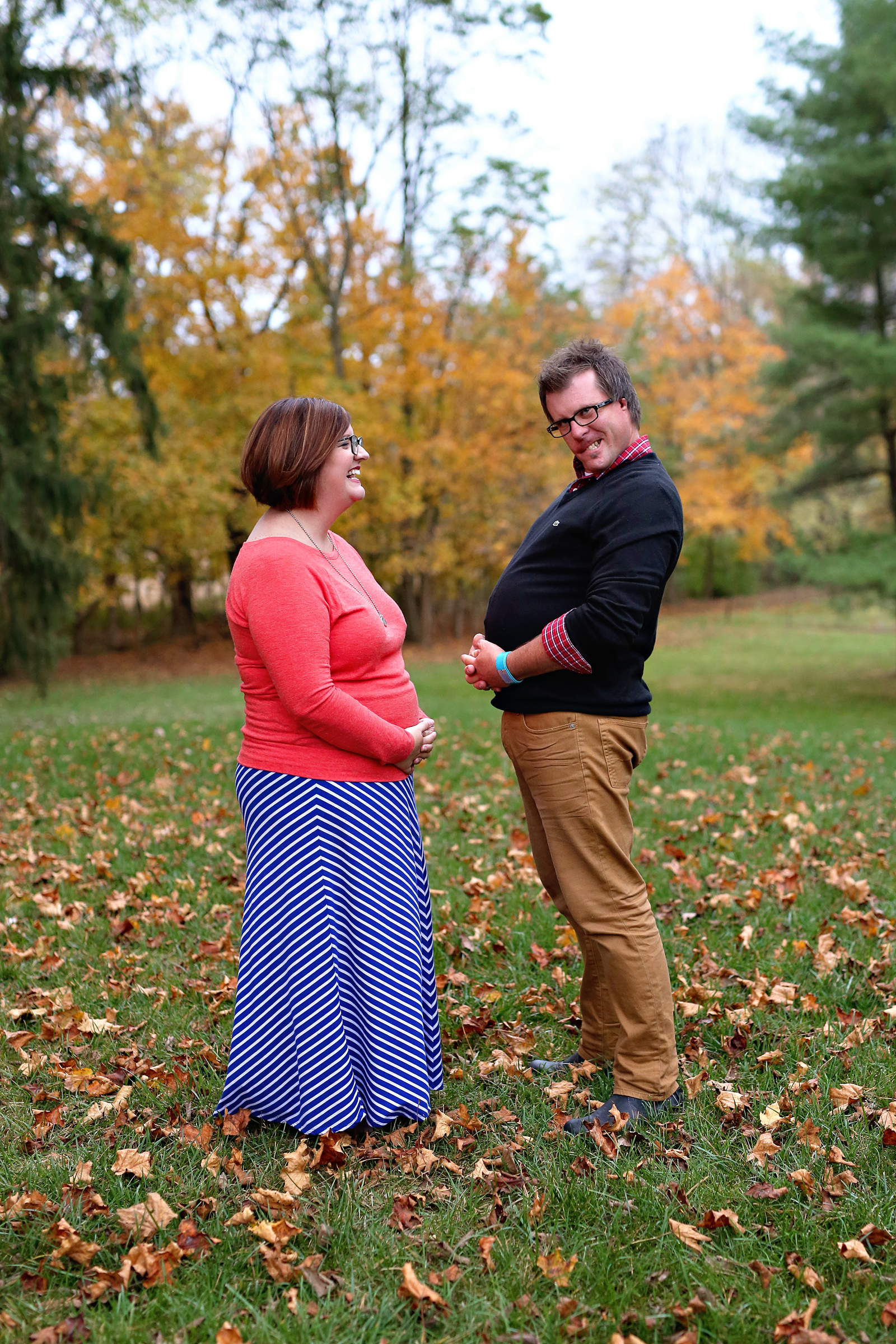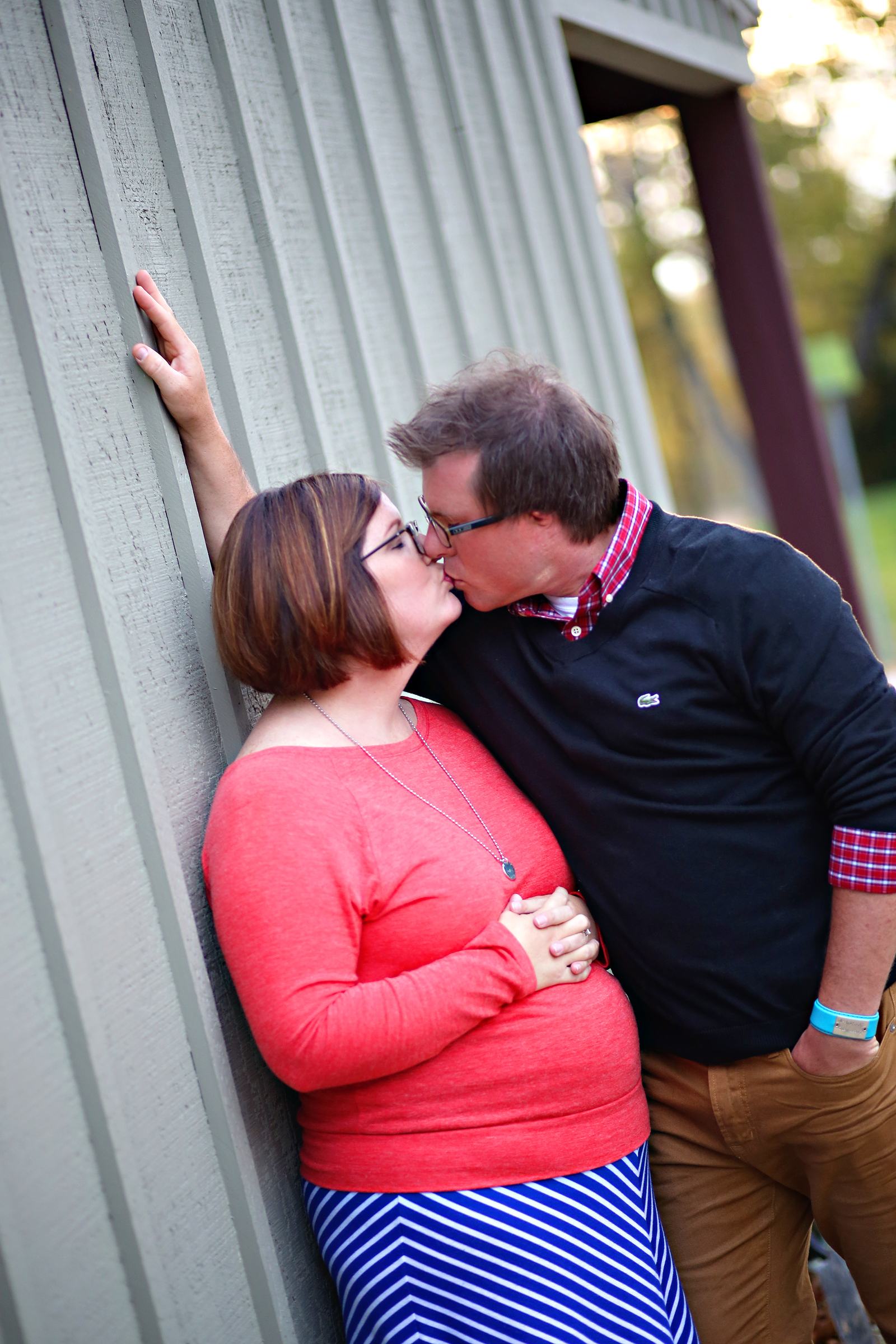 Katie and I kept in touch through the holidays and into the New Year. She and Justin enjoyed the times when they heard Luke's heartbeat at the doctor's office, or sweet times of feeling him moving inside…trying to memorize all of those feelings and those firsts. They took Luke to Chicago, to the pumpkin patch, to the zoo and to sporting events. They became experts on the syndrome as well. They found little mercies from the Lord in unexpected paces such as
in the MRI machine
or at the
cemetery picking out Luke's plot
. She was able to carry sweet Luke up to 3 days before their scheduled birth date. In so doing, she also was able to experience labor before being rushed away for an emergency C-Section. I am just going to share some of the photos from that amazing night.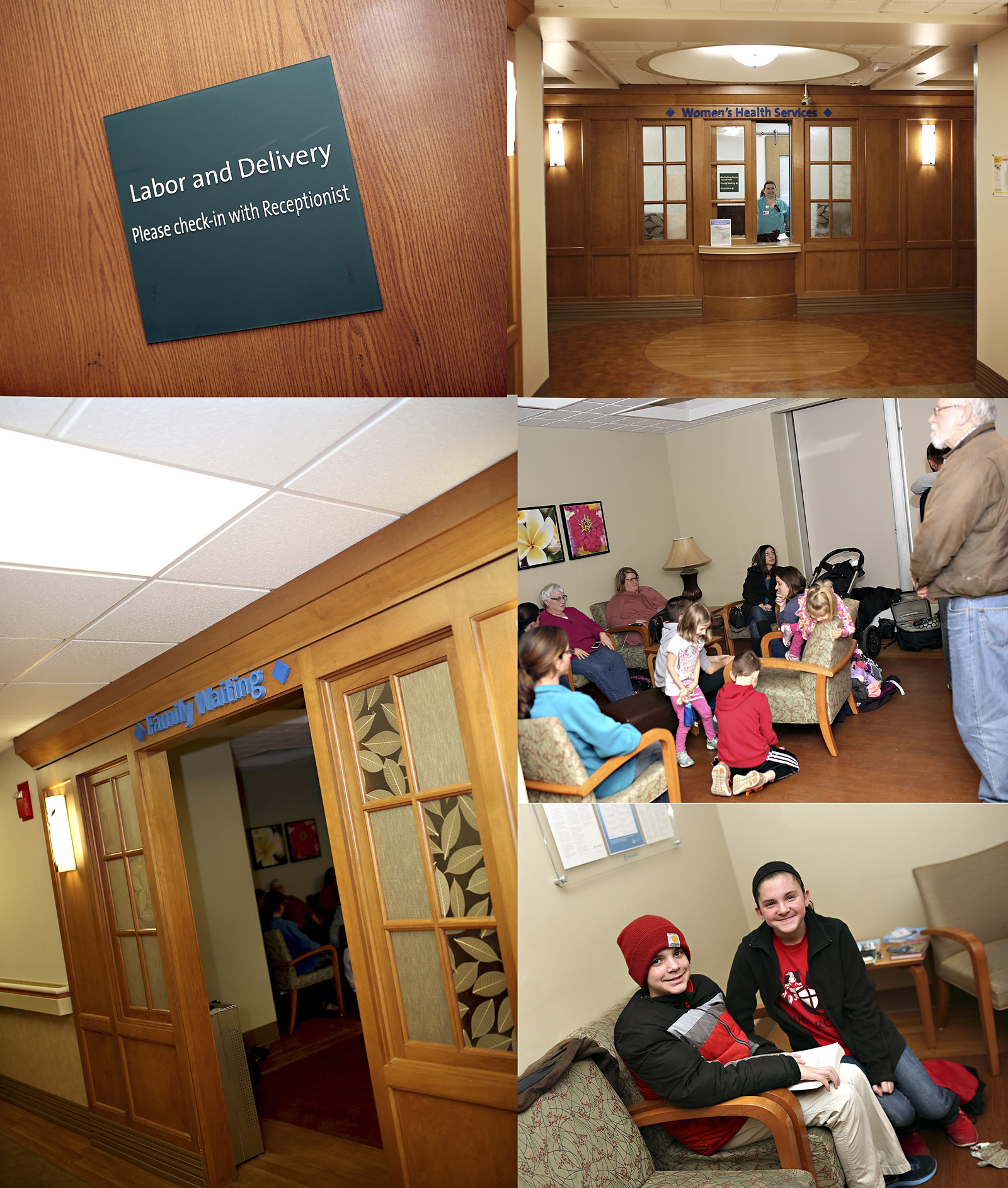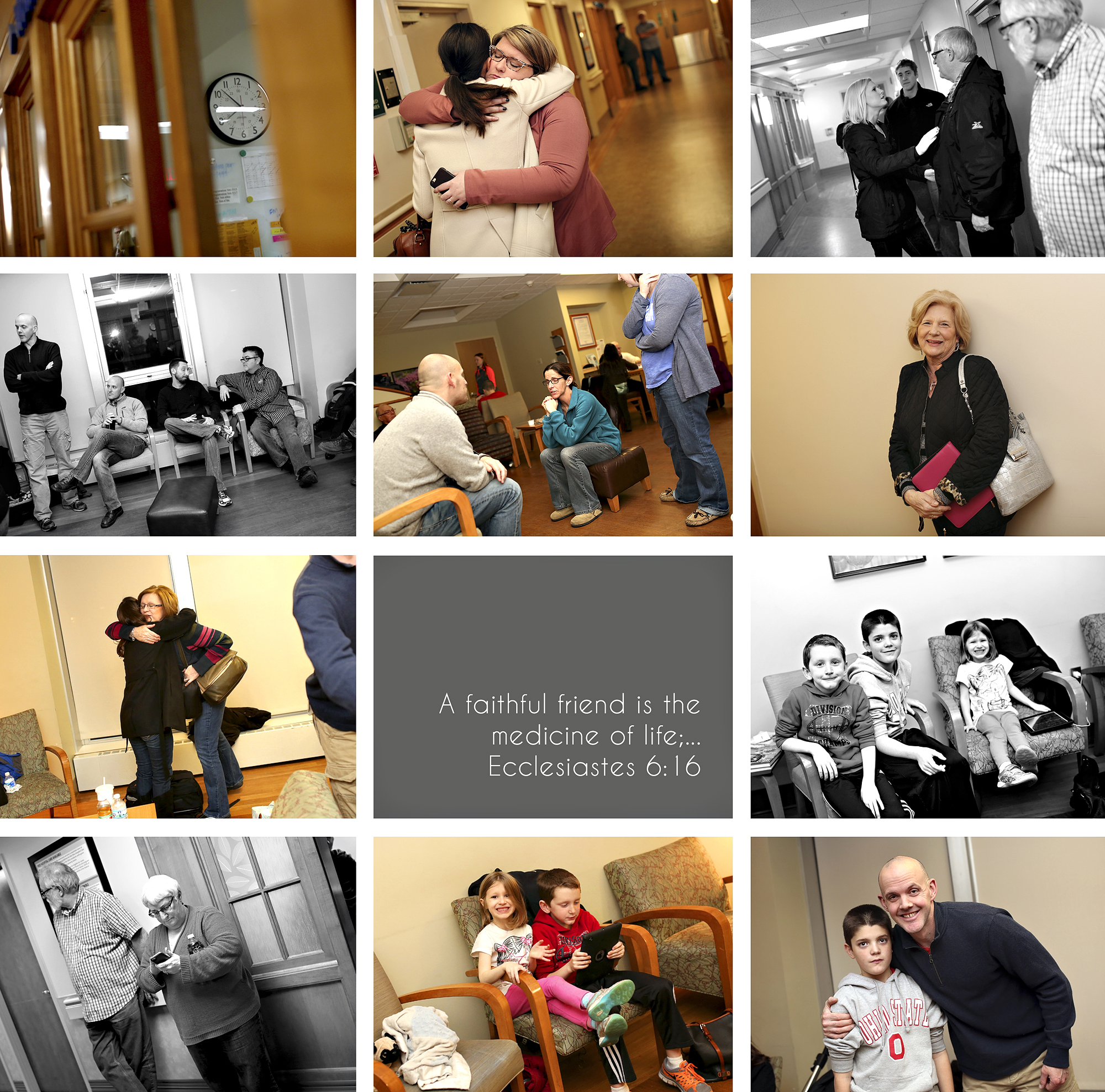 Justin and Katie had a huge support system. What a crowd had gathered and stayed into the wee hours of the night to see baby Luke and to support and love on their friends. Everything happened so quickly once it was determined that Katie was in labor. Her sister in California was unable to be there as her flight wouldn't be getting in until the next day. She was able to spend almost the whole evening with the family via FaceTime though. Sometime technology is a huge blessing. The staff at the hospital were wonderful and super accommodating as well.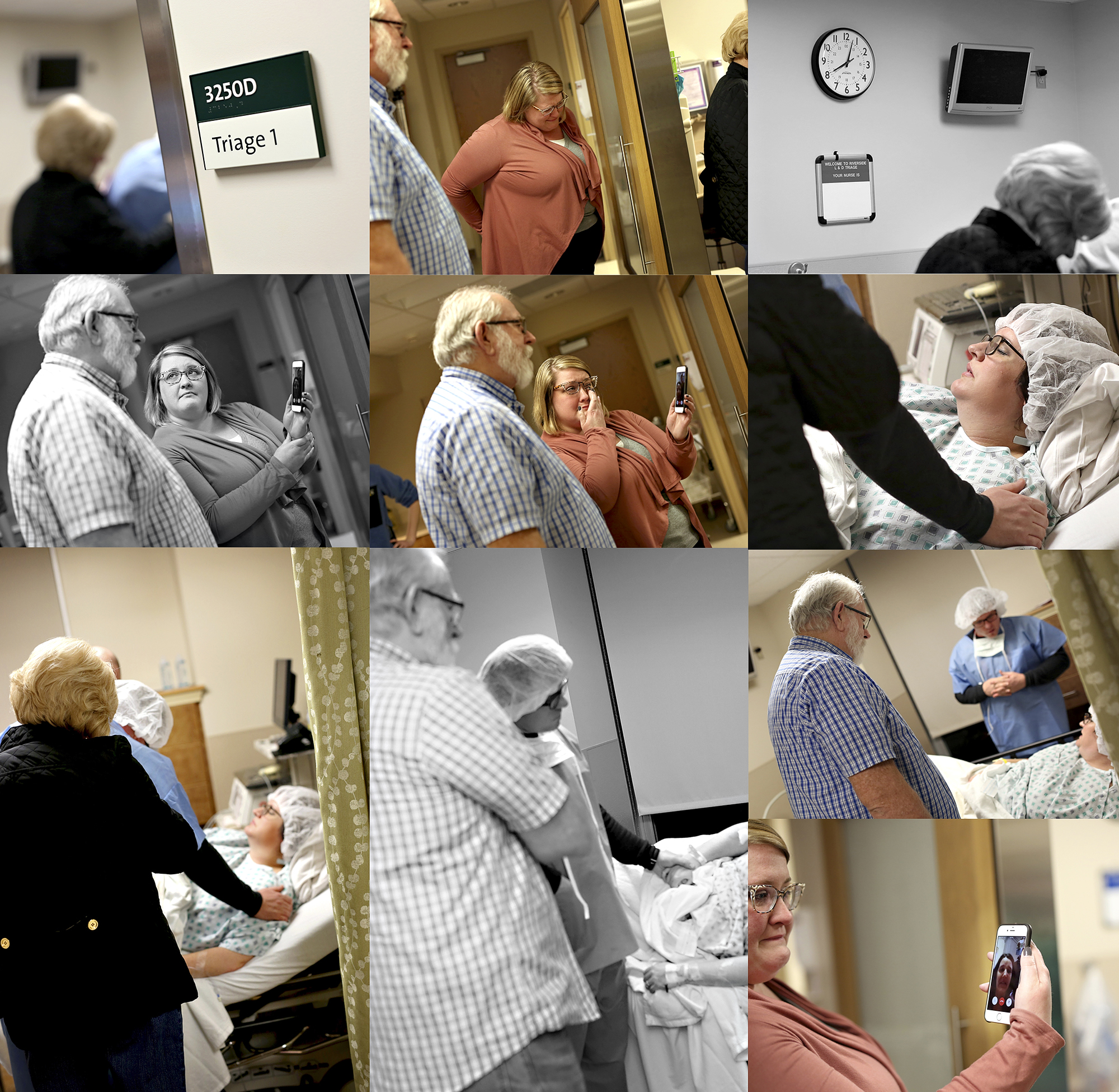 Looking at these next pictures brings back a whole lot of feelings for me.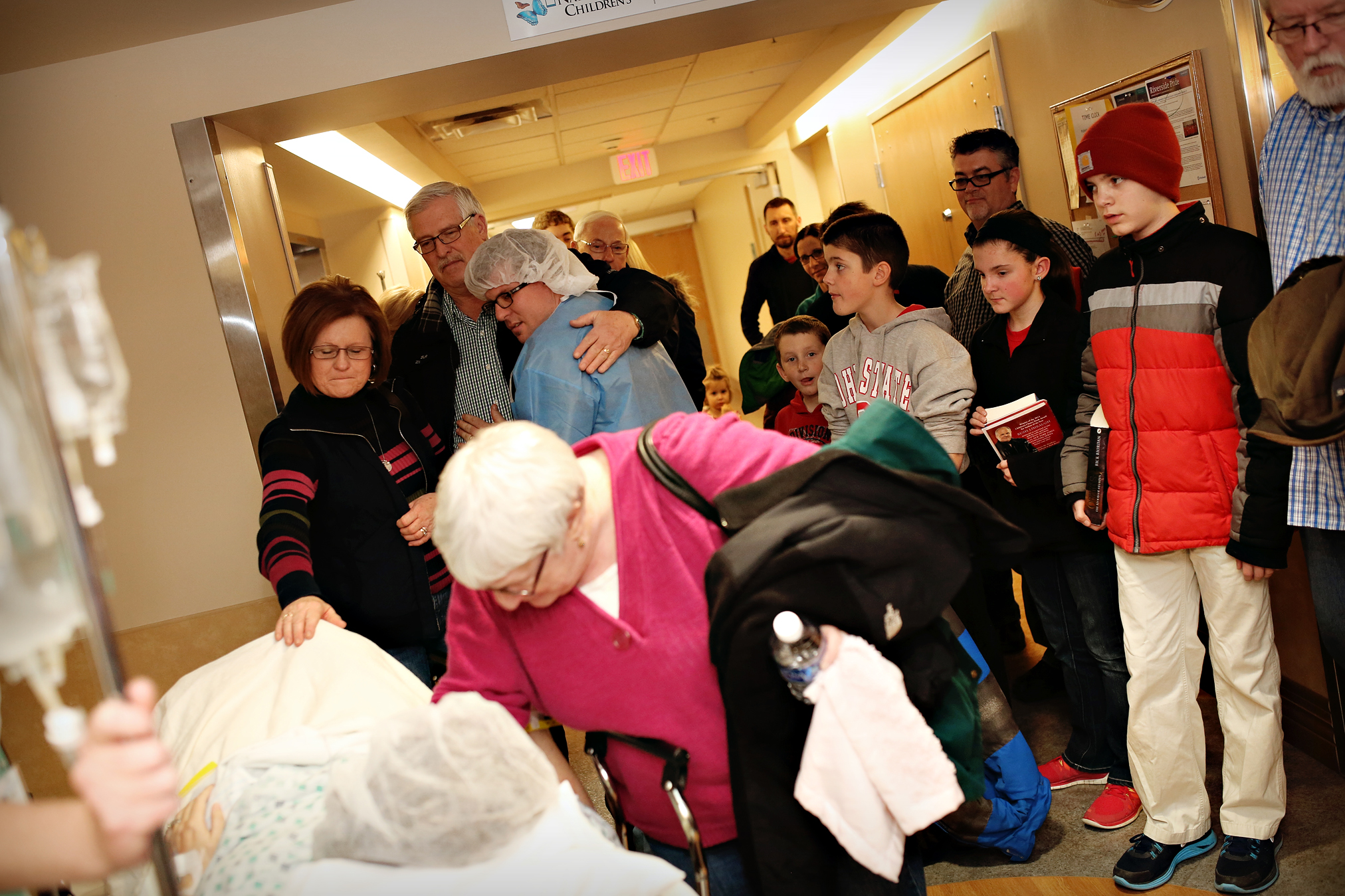 Katie and Justin are saying goodbye to their family and friends as they head into the complete unknown. At this point, they are praying for two hours with Luke – but with Potter's Syndrome, you don't know if the baby will be born still or will live a very short period of time. As a mom, I cannot imagine watching my daughter go into something that you anticipate to be so painful – that you can not prevent nor fix. [Don't we always want to fix everyone's pain??]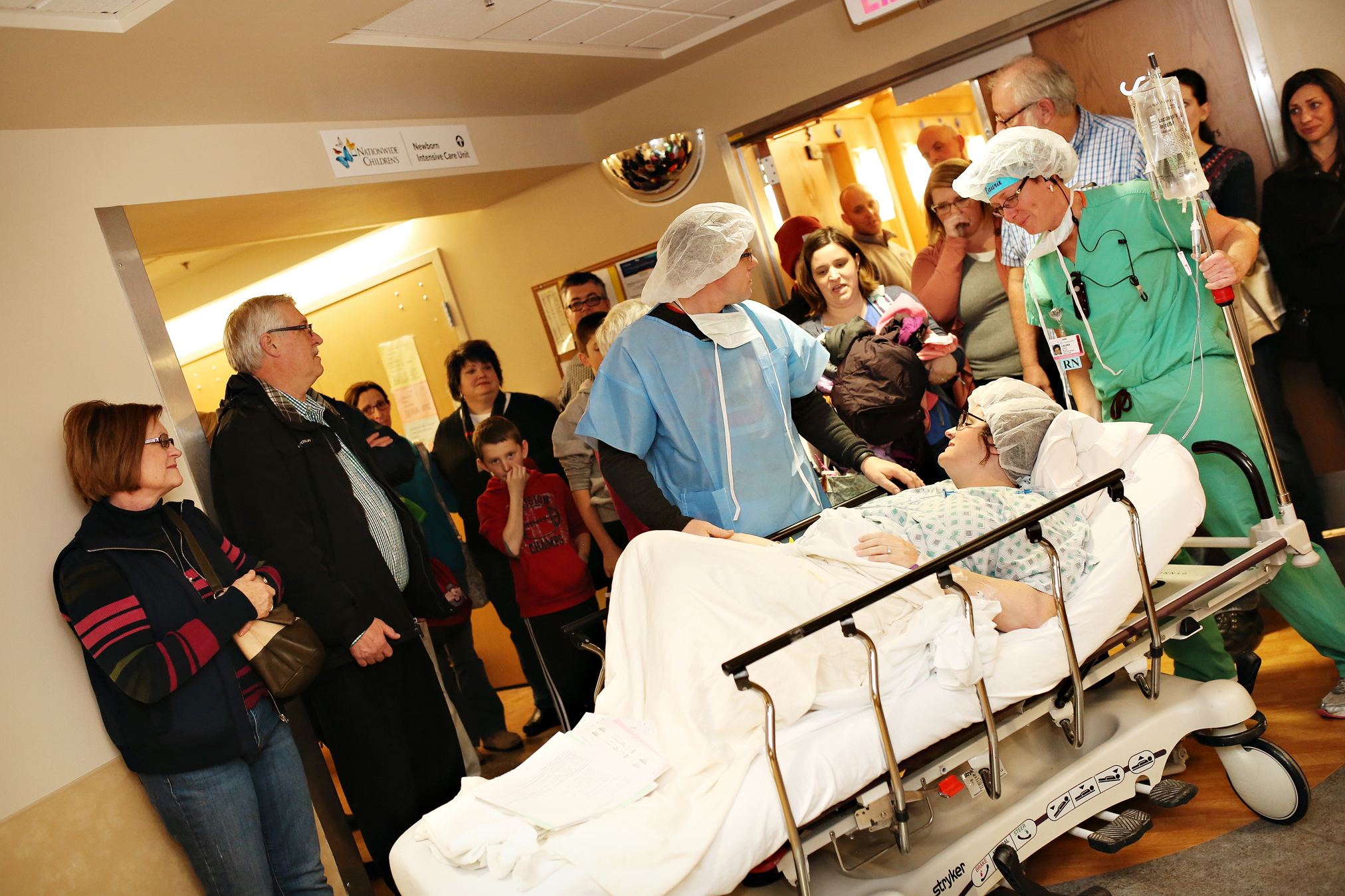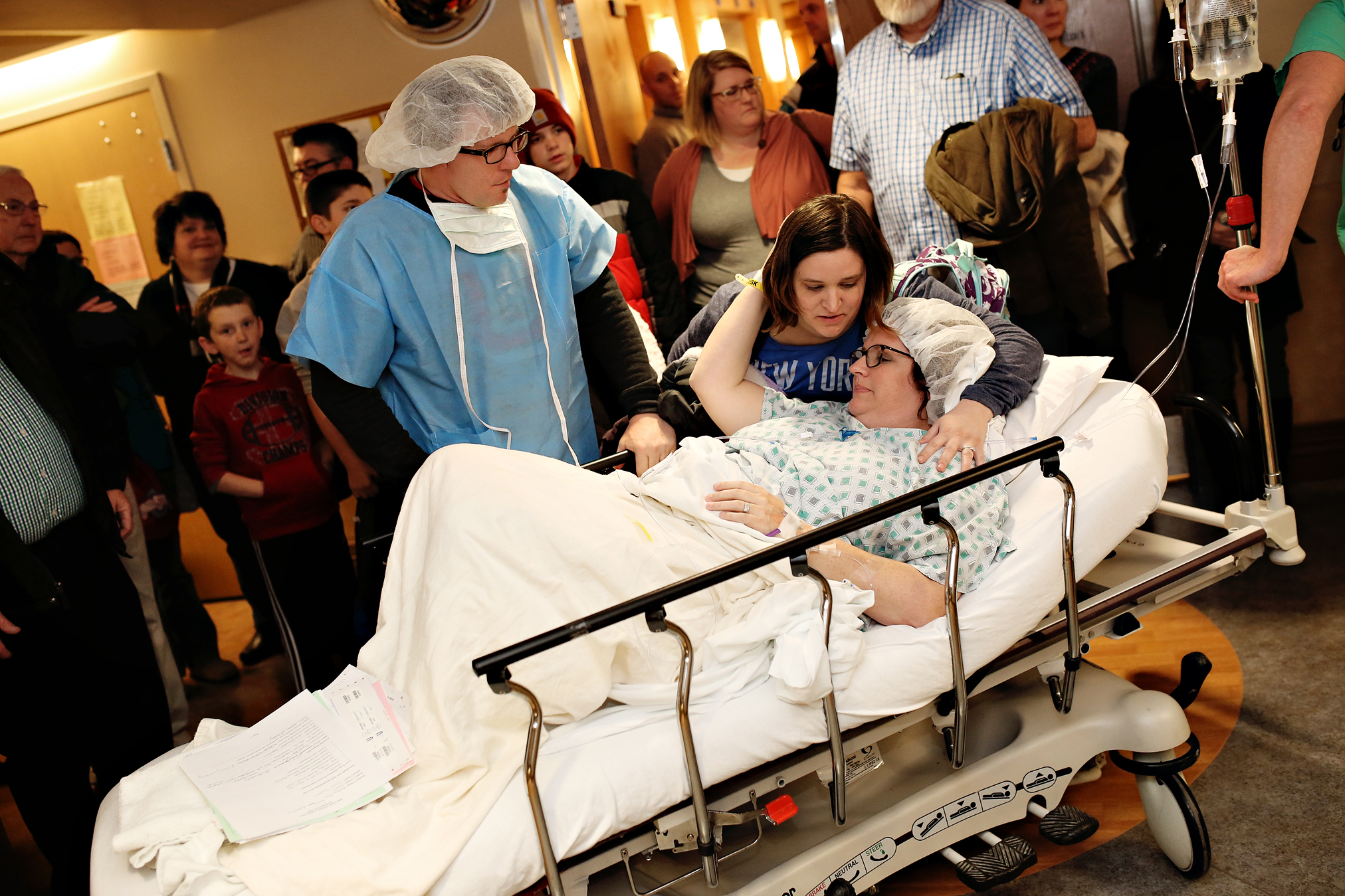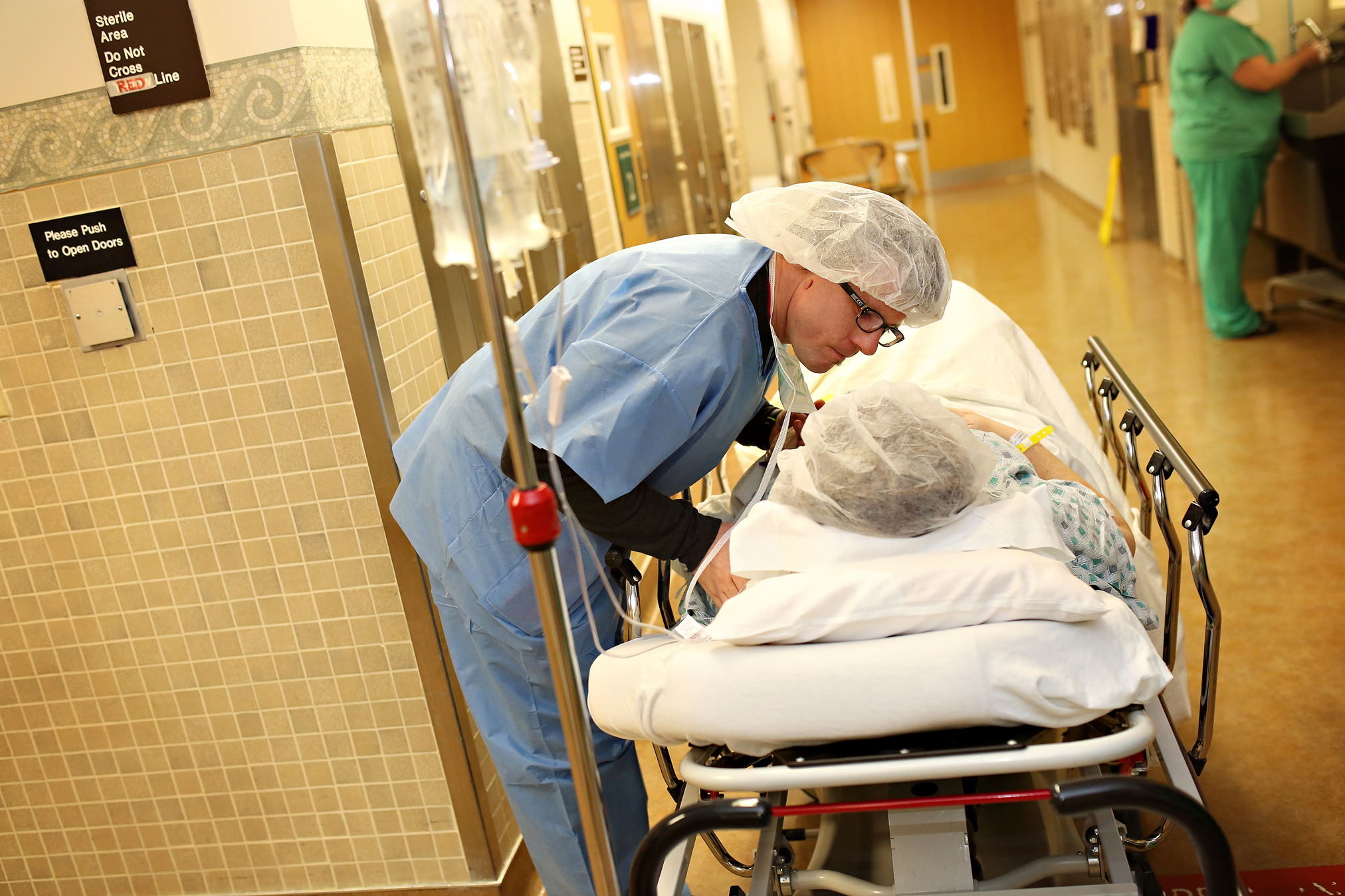 Justin and Katie had to separate shortly while she was prepped for surgery.
Shortly after, Justin was called back in, baby was born and I followed to see their sweet baby boy being cleaned up and handed back to his parents. He started off a little bit shaky and mom and dad were soaking up every minute with their little guy.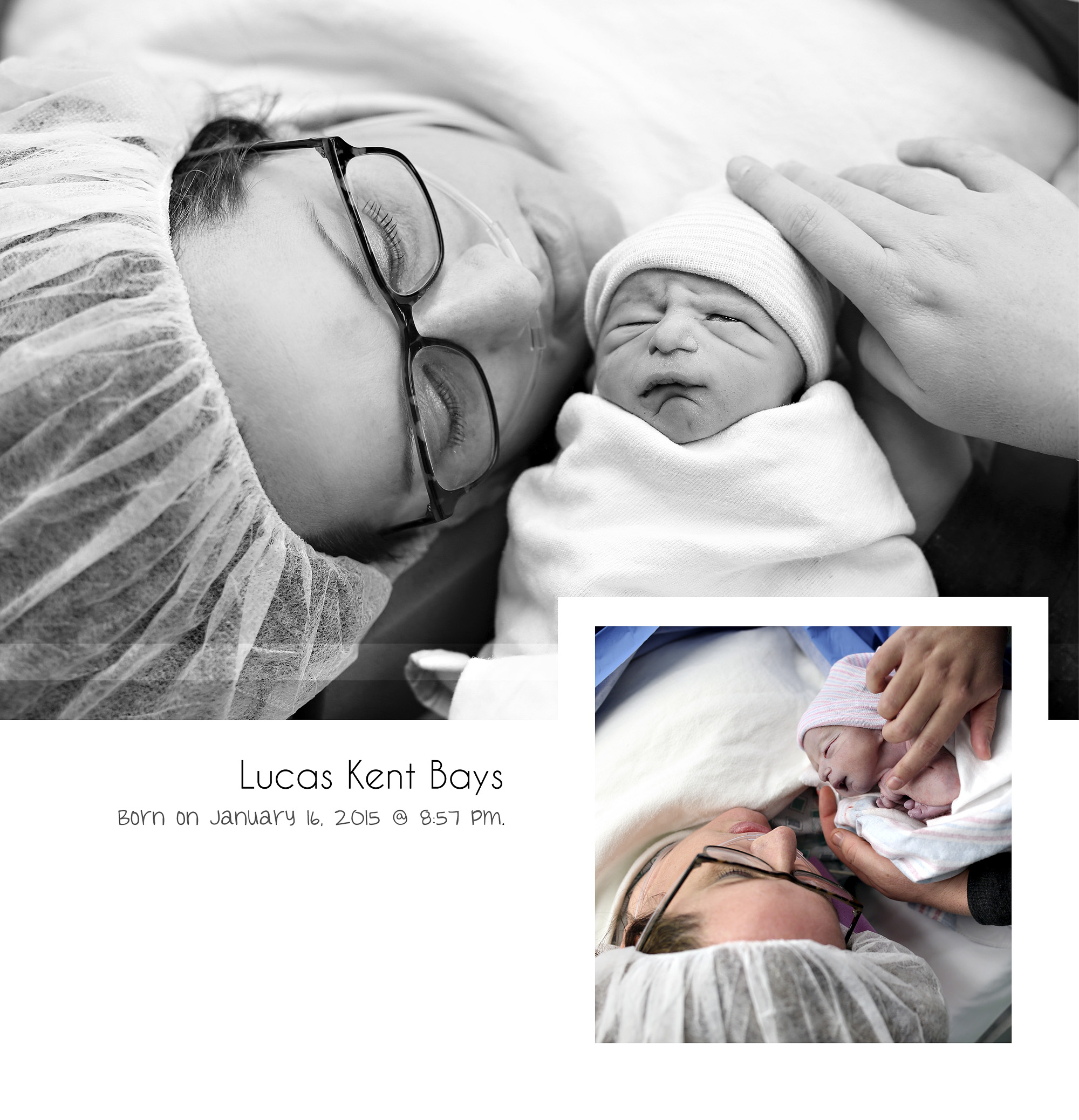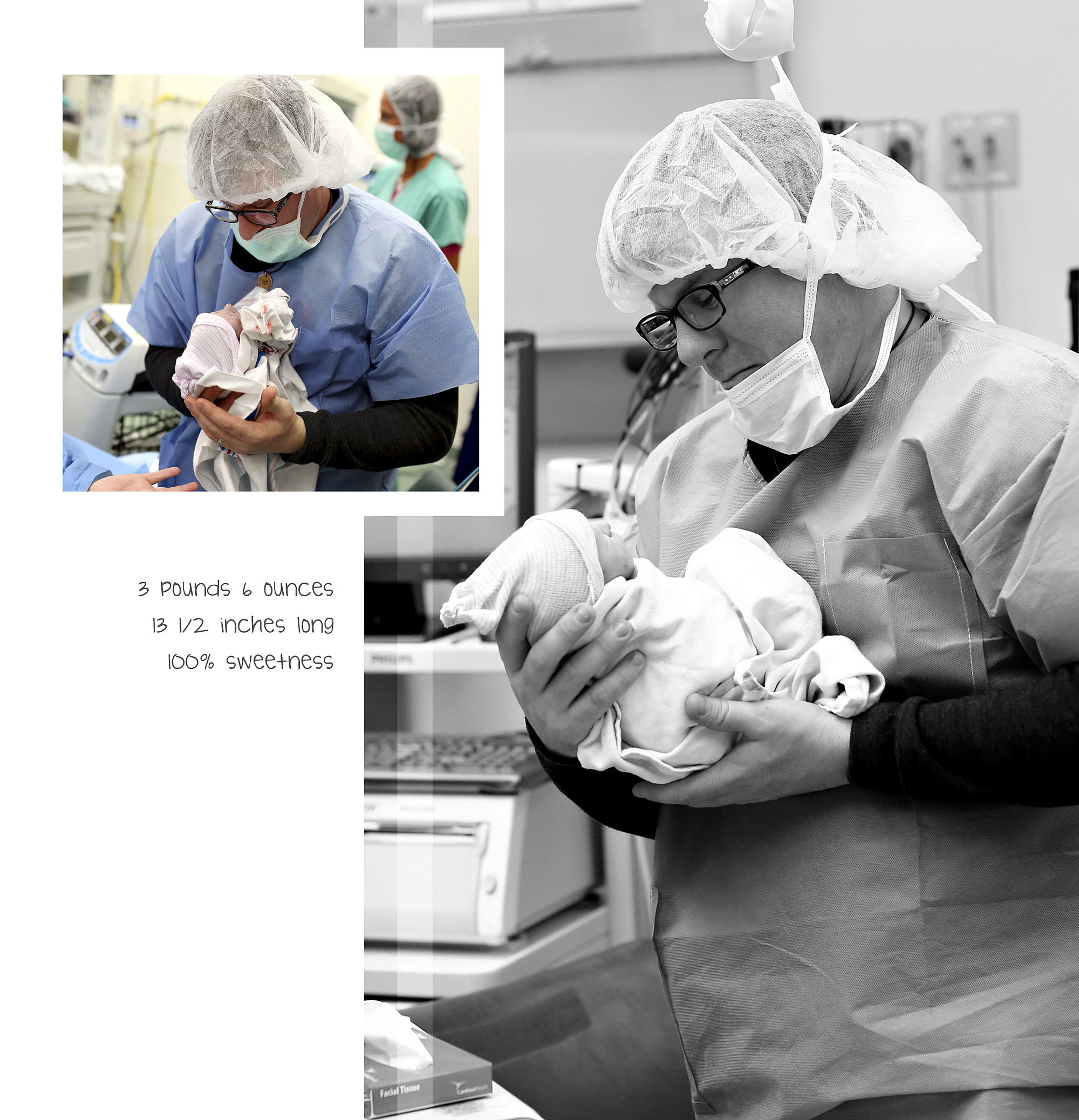 Memorizing his face and smell…how his sweet cheeks felt….his cry….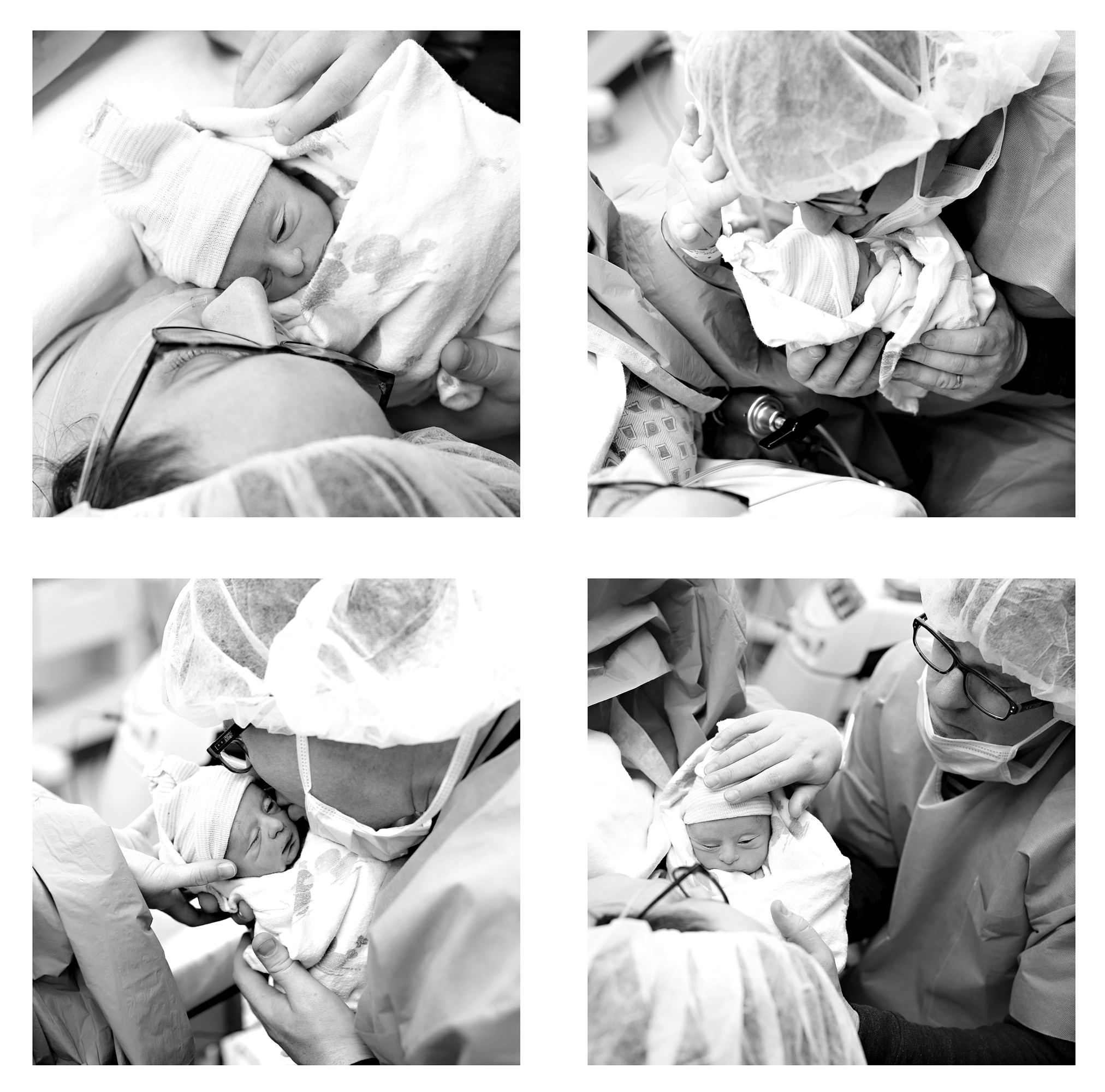 This picture is another one that gets me. Justin was texting his mom.
This is the first any of the family was hearing of Luke's birth – the first time they had learned that he was alive and spending time with his mommy and daddy. Below is the first family photo.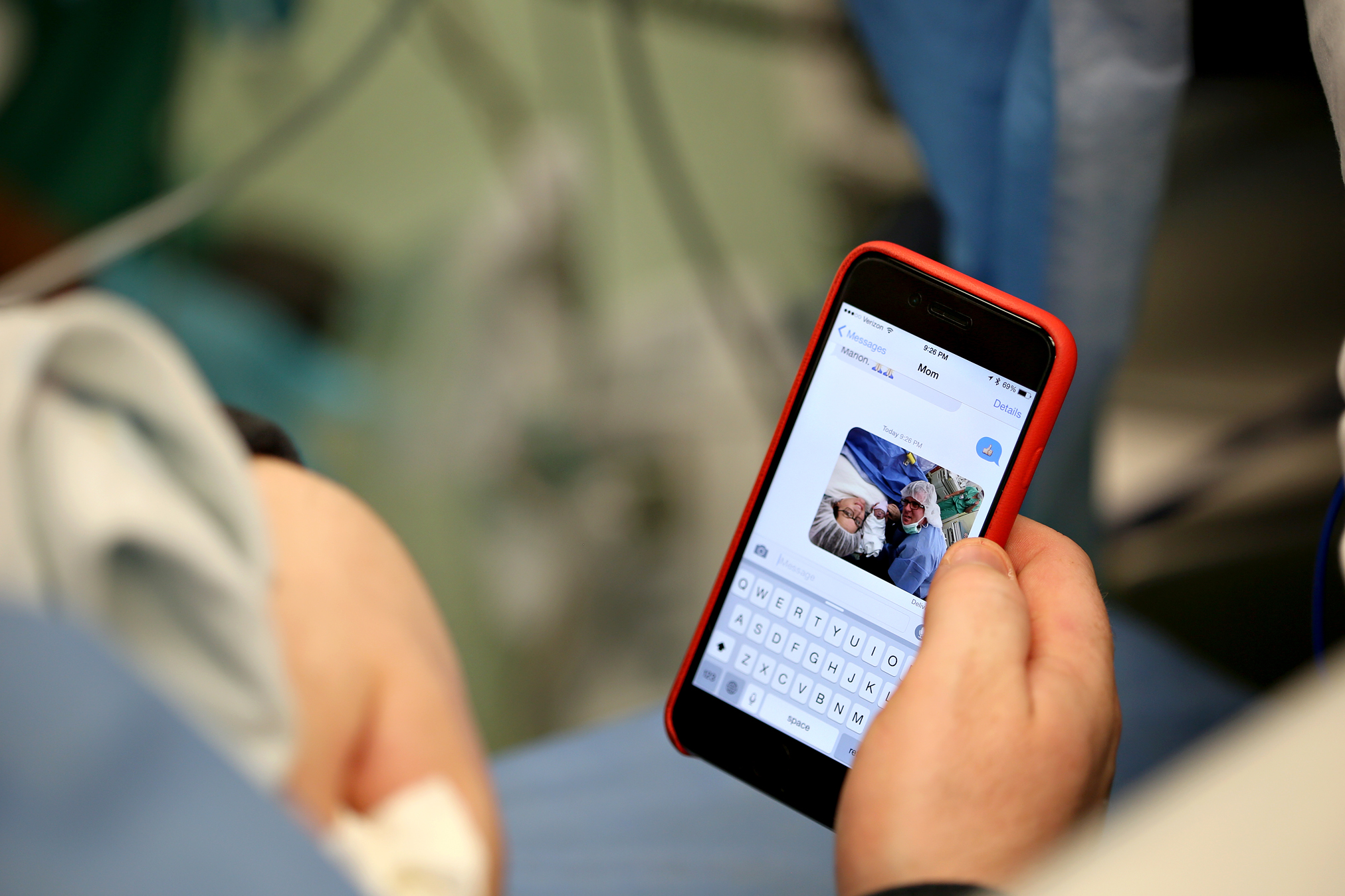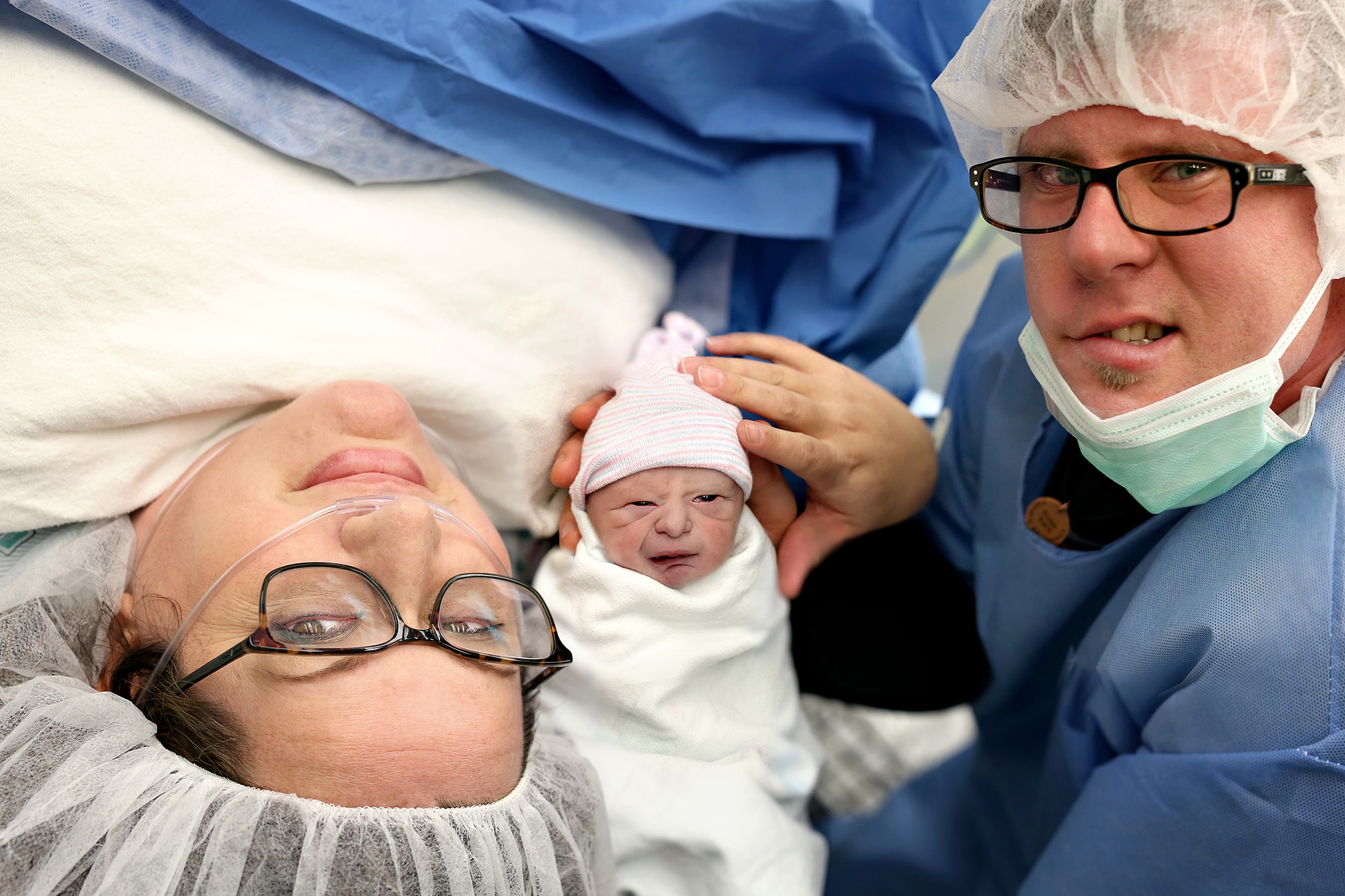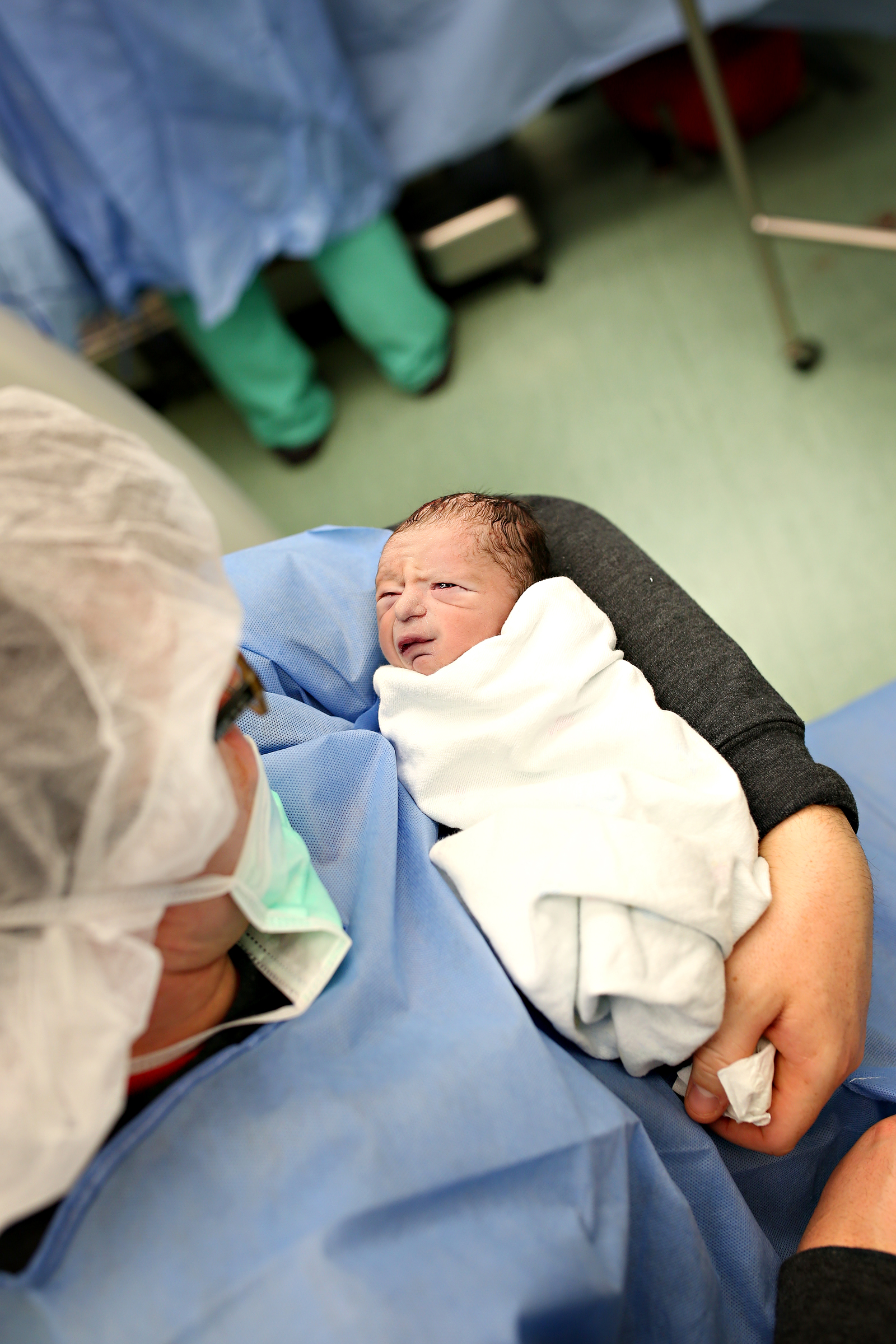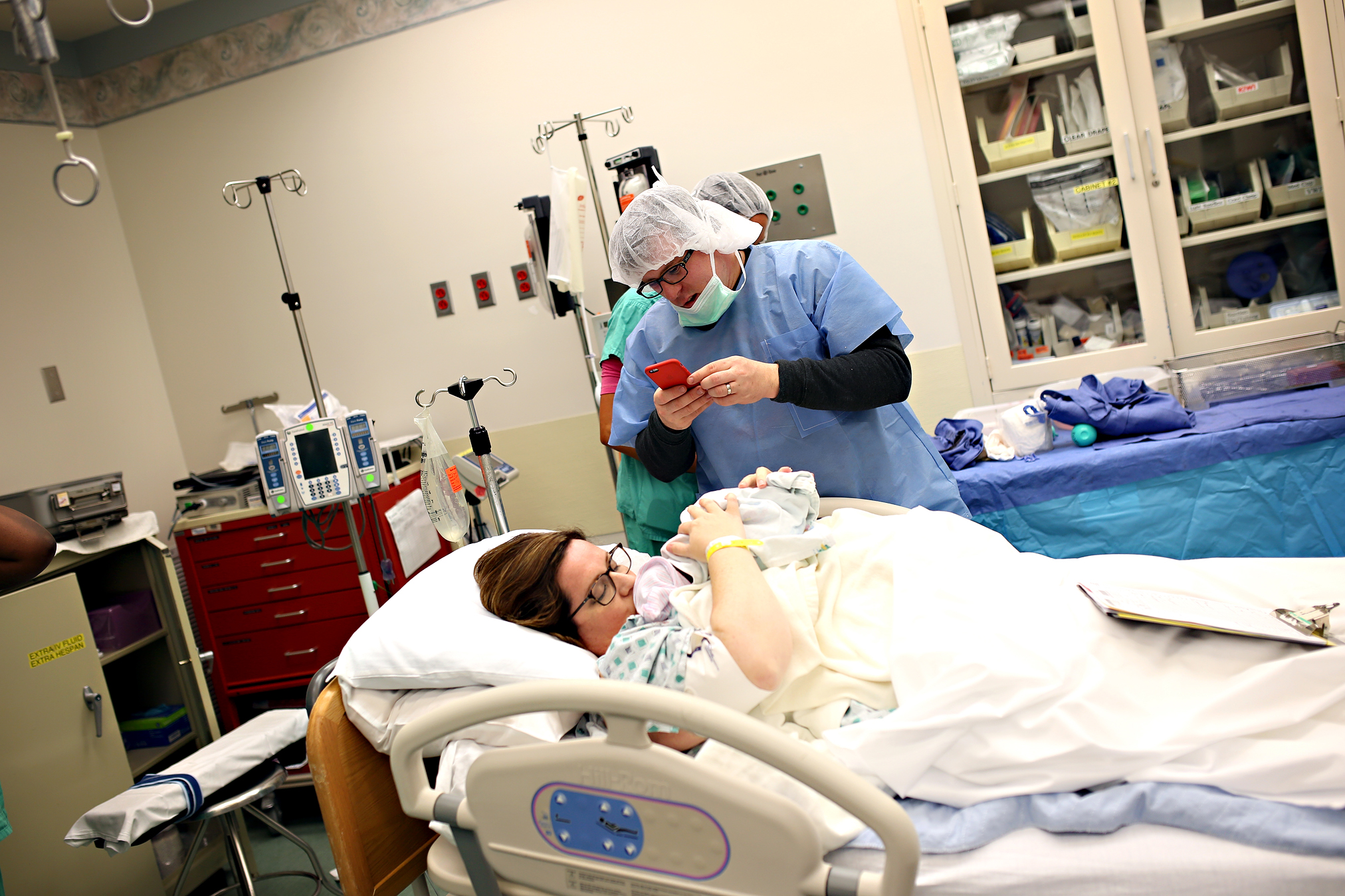 We moved in to the room where the rest of the family could join and get their first look at Luke.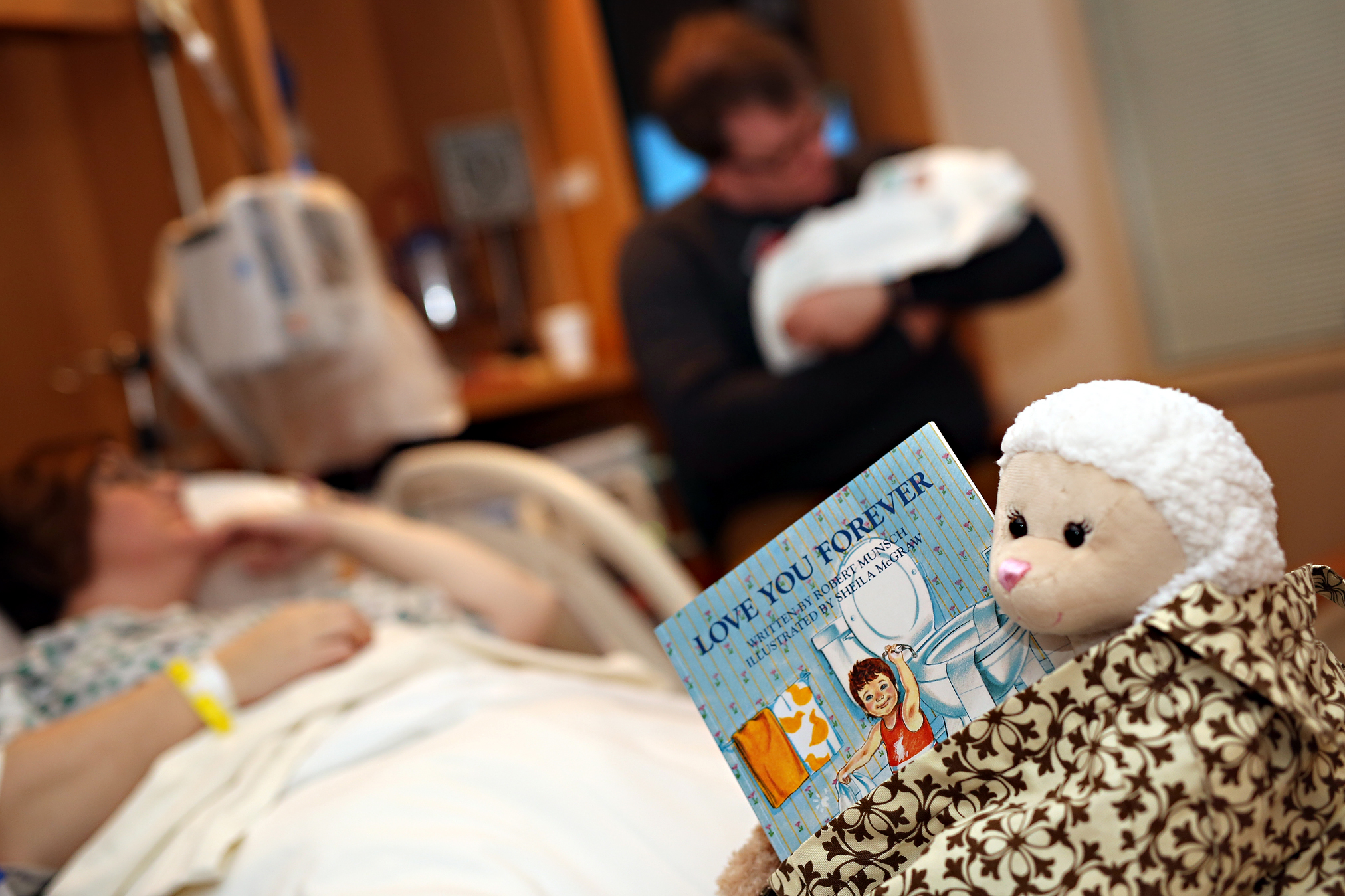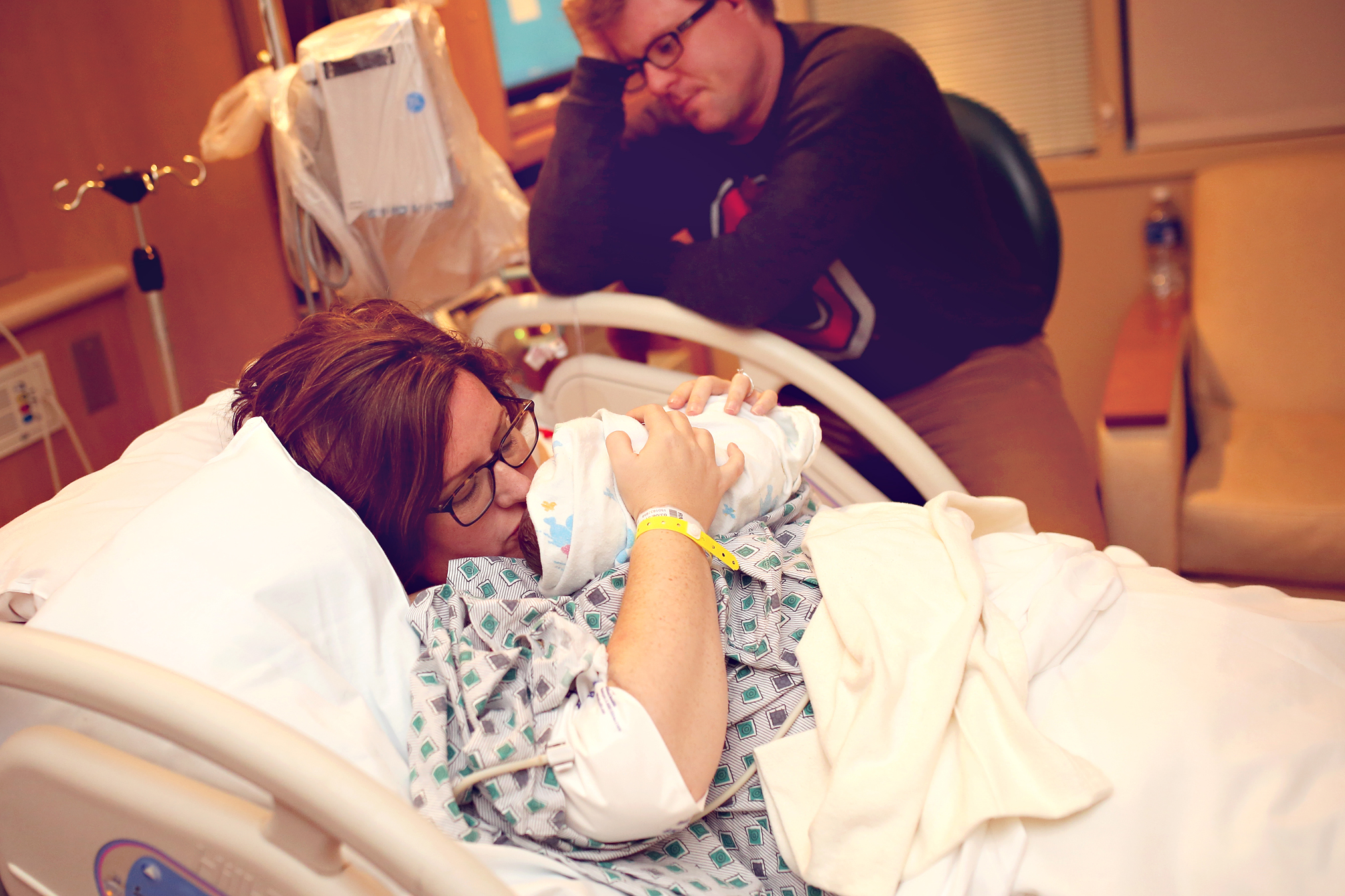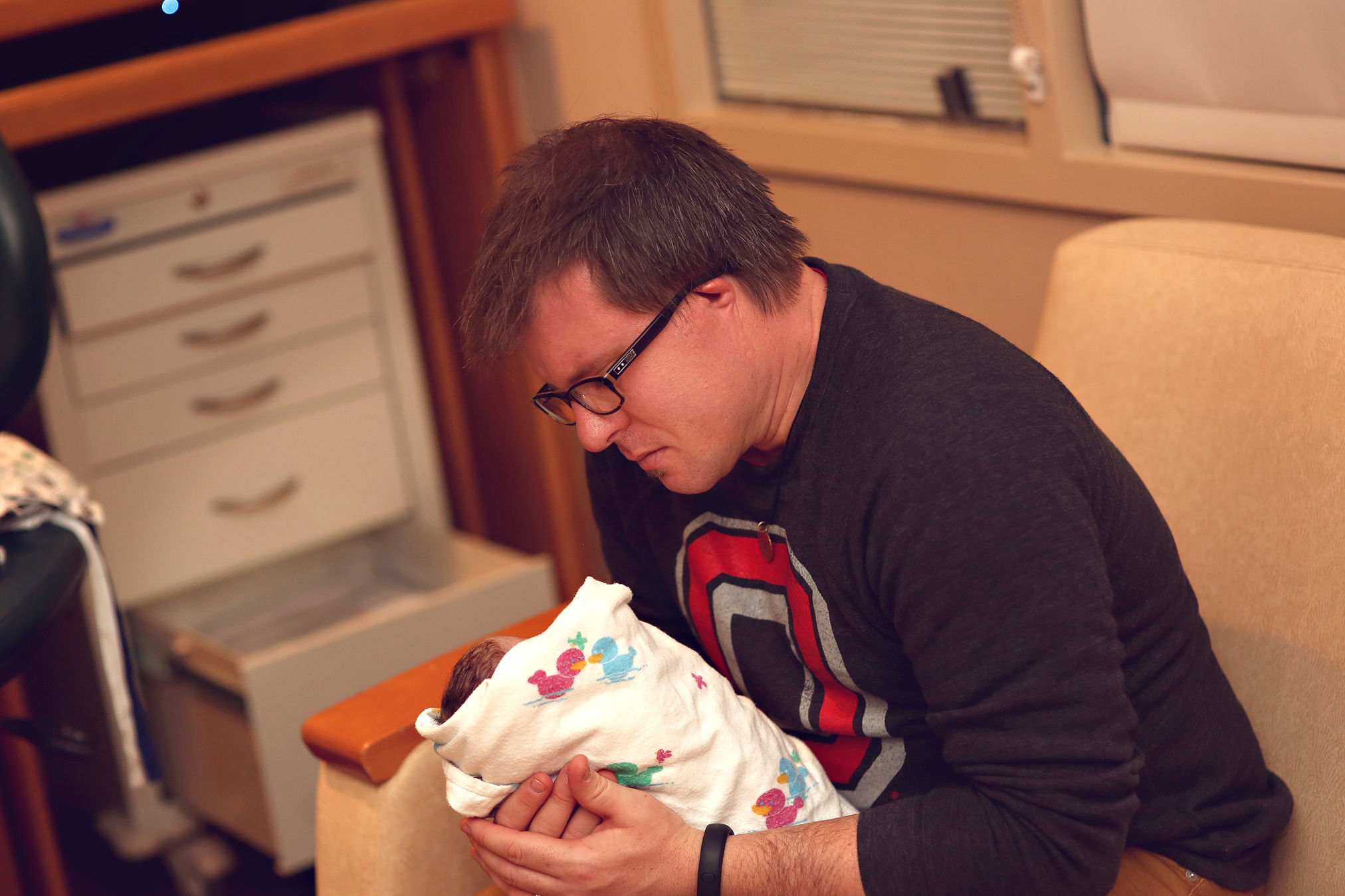 The pastor came in to pray with the three of them.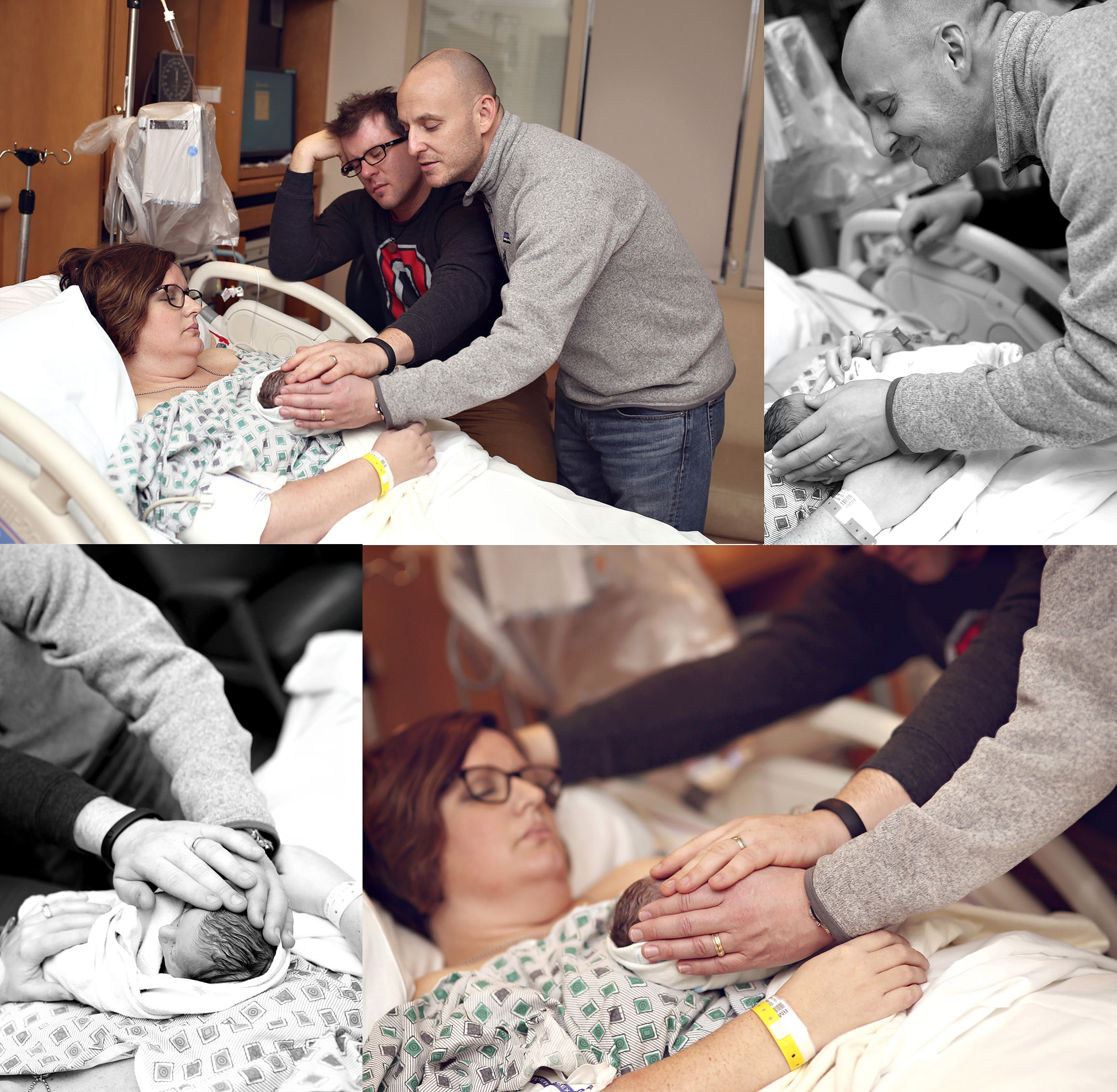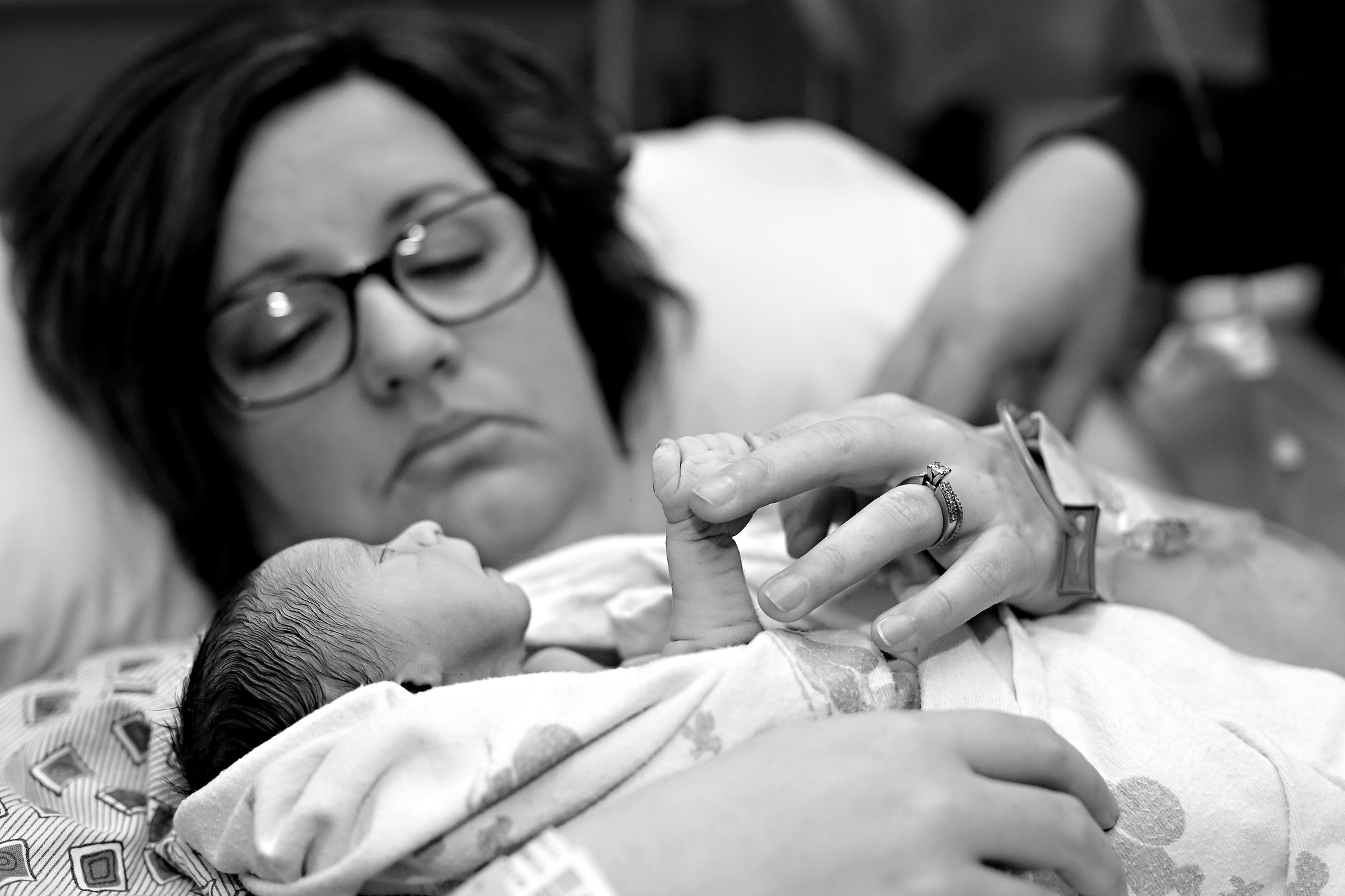 Luke spent more than six hours with his parents before he passed. They had prayed and hoped for two and were given six.
Katie and I recently met at the cemetery.
I hadn't seen where Luke's body had been buried. When I drove up, I saw a mom sitting on a picnic blanket in the most peaceful setting. It was so quiet, the colors of fall were beautiful….and a big protective tree was leaning over the area.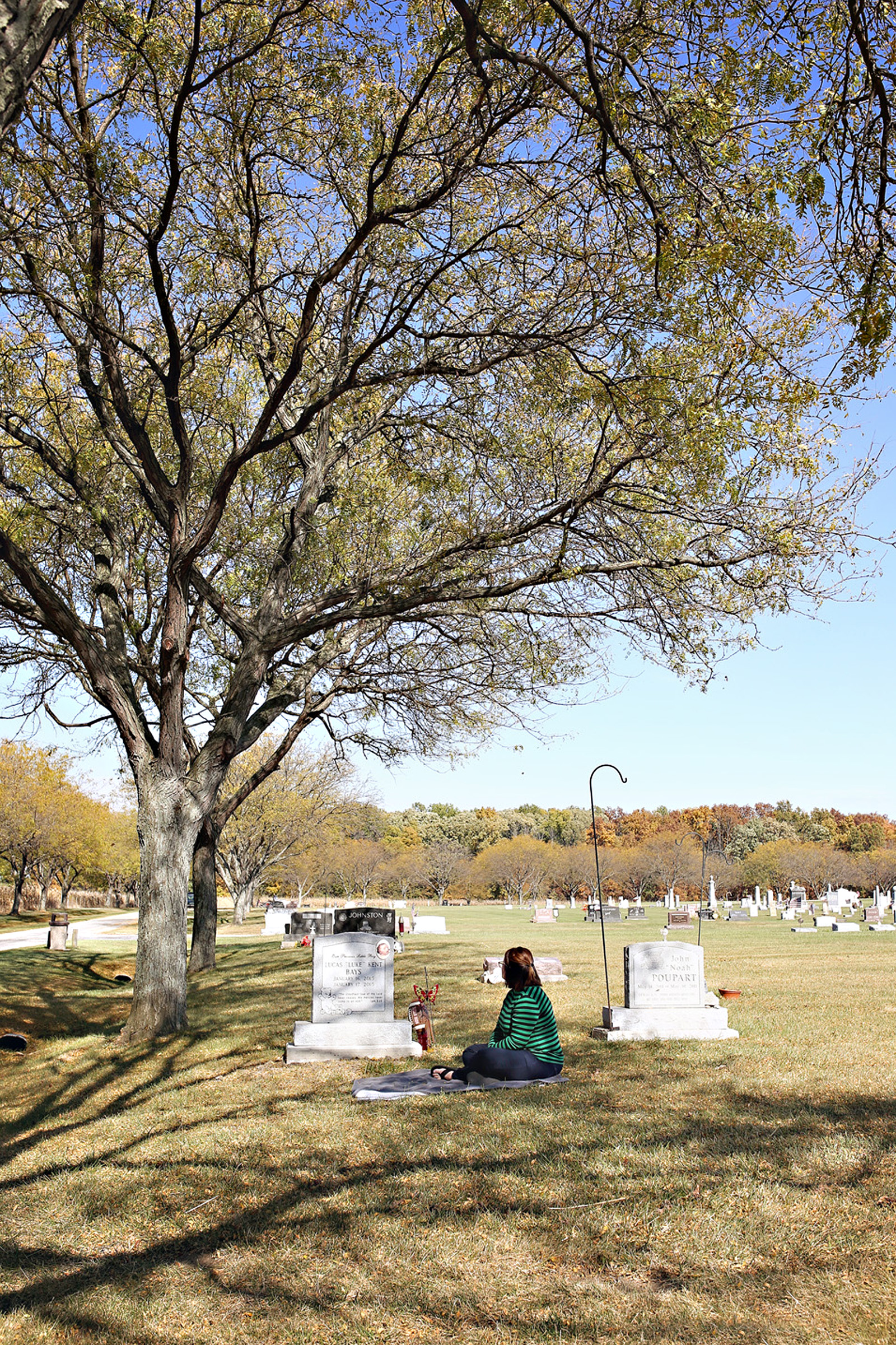 Katie reminded me that Luke wasn't there. He was with his Heavenly Father…but it was a special place to come and to remember and to long for eternity when they would meet again. Our days in this world seem so long but are actually a blip in eternity. 2 Peter 3:8 says that "with the Lord, one day is like a thousand years…"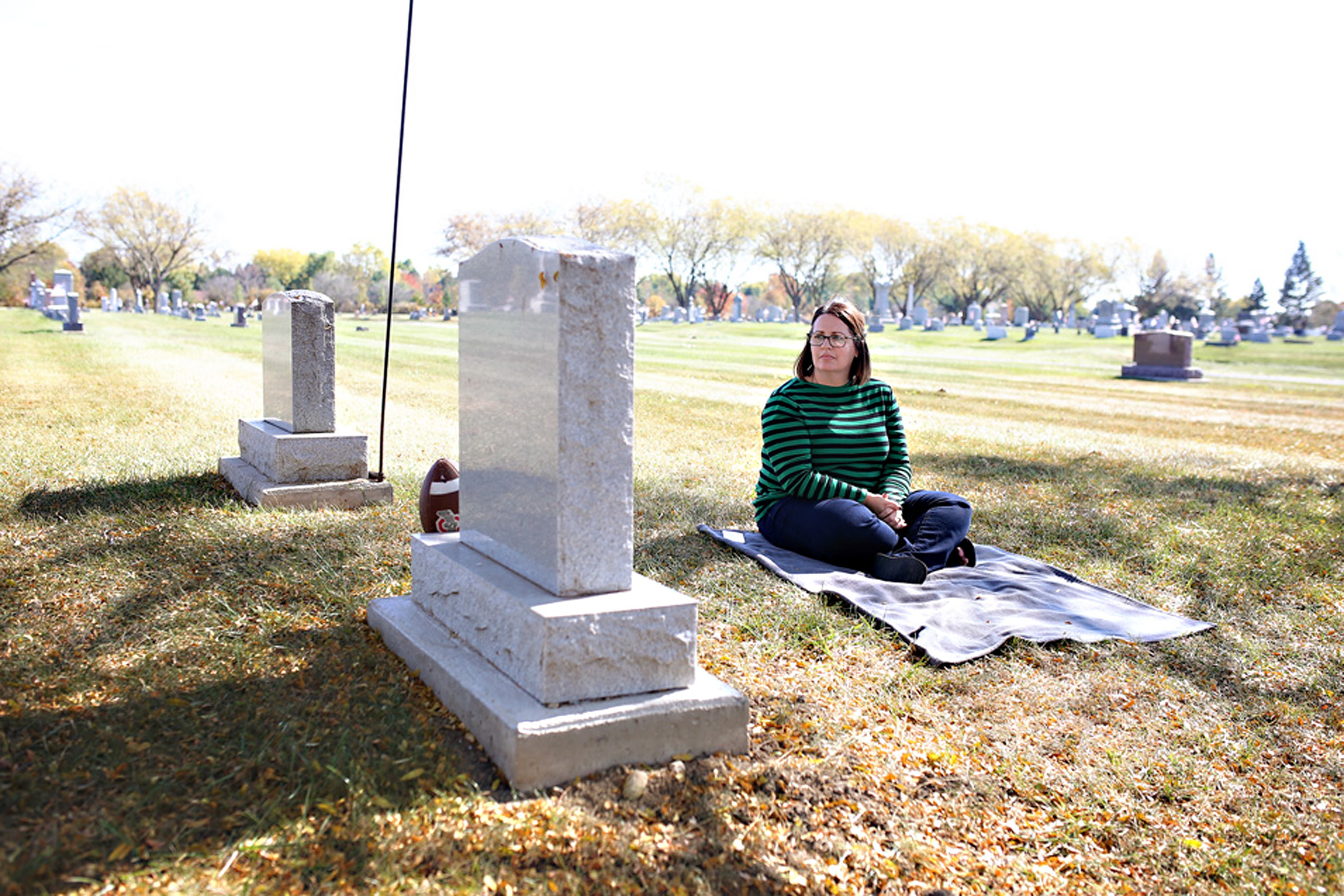 I asked Katie if she had any advice on how to help or encourage someone going through a tough trial like this. The one thing she told me is that it is hard when others say "Let me know how we can help." Obviously with good intentions those words are said, but they place the action point on the person suffering. Now the responsibility is on him or her to figure out how people can help. What is and was most helpful for her was when people just did things….just stopped by or brought a meal….just came over and painted her fingernails or sent a sweet text or made that call to chat or listen….
As I sat in that cemetery I kept thinking how no parent should ever have to come see their child at a place like that. No matter how beautiful and serene – kids are supposed to be running in the yard and swinging on the swings.
But our hope is not in this world and in the suffering it brings. Our hope is in the One who has conquered death and promises in Revelation 21:4 to "wipe away every tear from their eyes, and death shall be no more, neither shall there be mourning, nor crying, nor pain anymore…."
Finally, here is something Justin made with an app….trusting, trusting, trusting in the character of the Lord.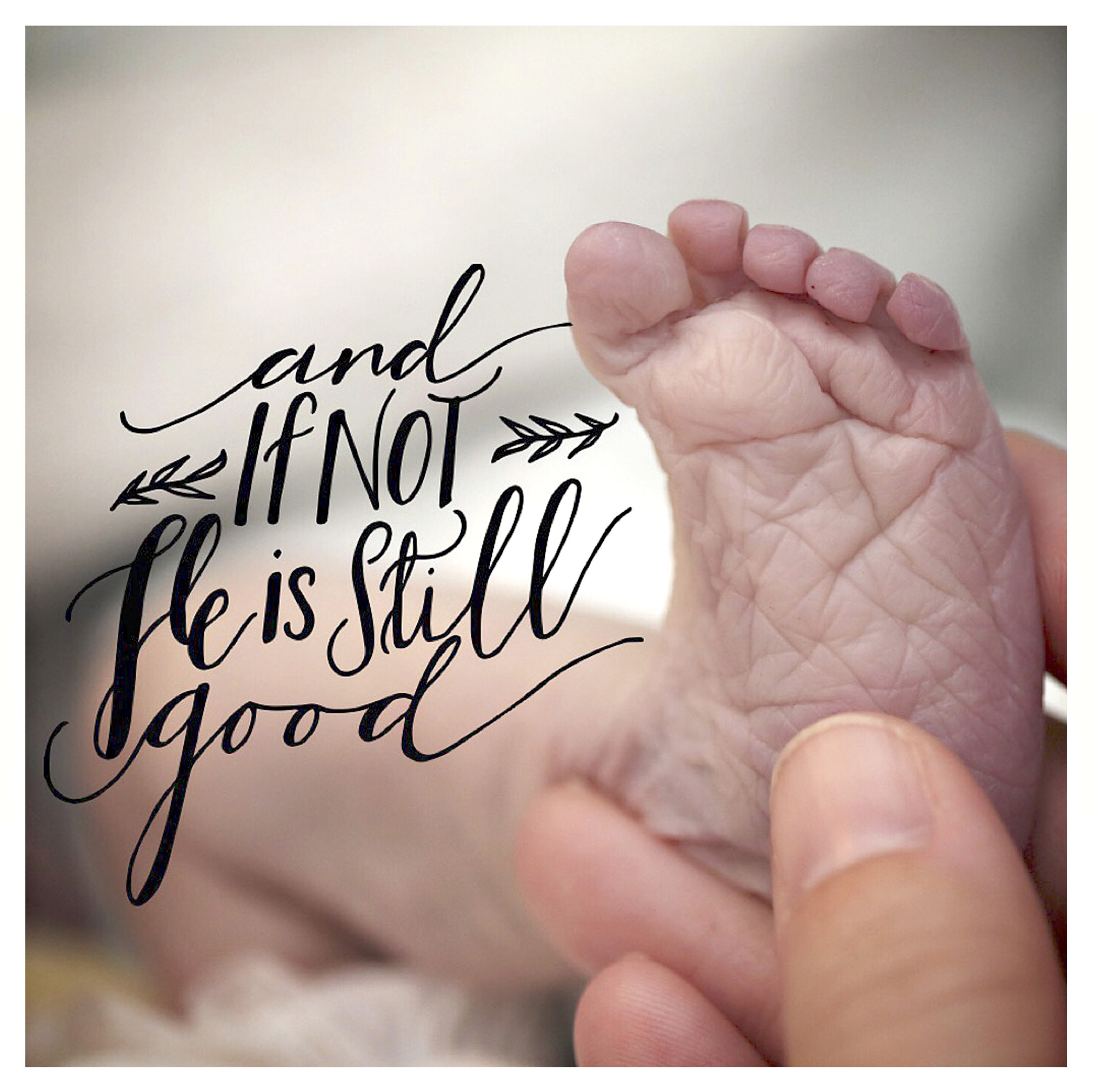 To read more about Katie and Justin and Luke, please visit their blog at Beauty in Brokeness.