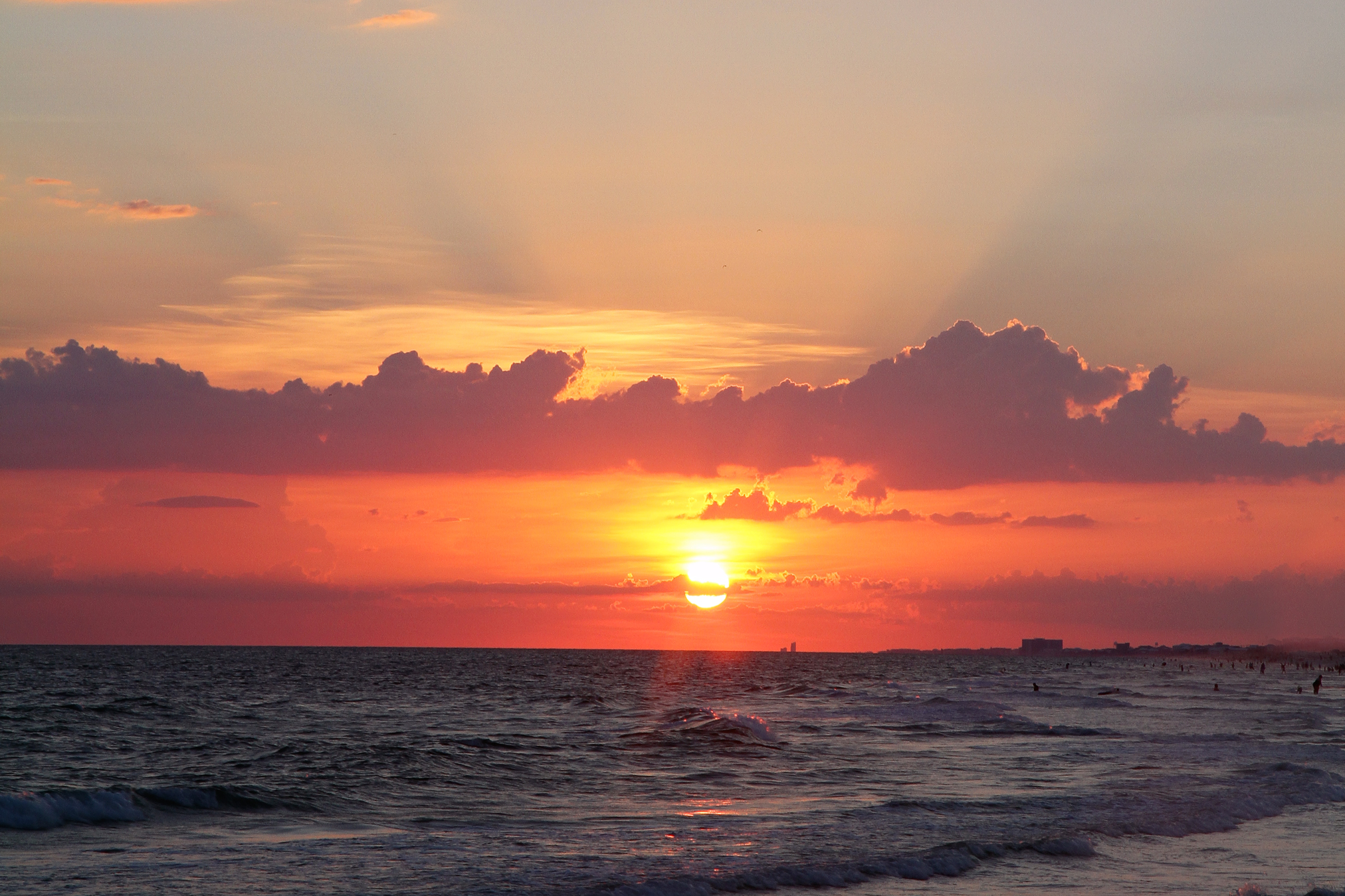 (Picture from a recent summer because I needed to see something pretty)
I walk around with a head full of things I want to share…some ridiculous (that no one else would care about) that may make you laugh…some filled with raw heart and deep meaning….some educational…some sad…some about what I have journeyed through and what I have learned…and a lot about the people I get to work with and photograph including all of the wonderful and amazing things I learn from and with them!
I rebranded last Spring thinking I would be working full-time in photography. I had plans – lot of plans. Actually, I am REALLY, really good at making plans. If you know me – you know this is one of my strengths and consequently following through is very much one of my weaknesses. I can spend hours of researching and making lists and revising things, comparing and contrasting, reading opinions, forming opinions and rewriting my plans …. and more researching and ….Wow – it really is exhausting to live in my brain!! As an illustration, a friend and I were reminiscing last week about a few years back when we both had been homeschooling for a few years. Life is so fast paced now and we were longingly thinking about those slower days when we were at home doing school and we started laughing hysterically. As we were thinking back, we joked saying "Remember when we homeschooled – and we had so many amazing plans and schedules…." And then we paused to think about what we had said and the hysterics began. We continued to clarify our thoughts by saying, "Actually to be more completely correct, remember when we homeschooled and made amazing plans over and over again, researched new curriculum and strategies, looked up field trips and planned some more while the kids watched TV so that we could have some more time to plan?"
In all seriousness, you can ask my sweet husband. I have color coded cleaning plans and schedules, meal making plans and schedules, chore charts, etc. I have read books and articles on cleaning (most recently The Magic Art of Tidying Up), joined groups on Facebook and purchased plans on Etsy. I have studied and made lists of every paper planner and digital calendar/planner available.
Now just to be authentic – to keep it real here, I will show you a few amazing images of my perfectly organized and ordered home. (excuse the image quality)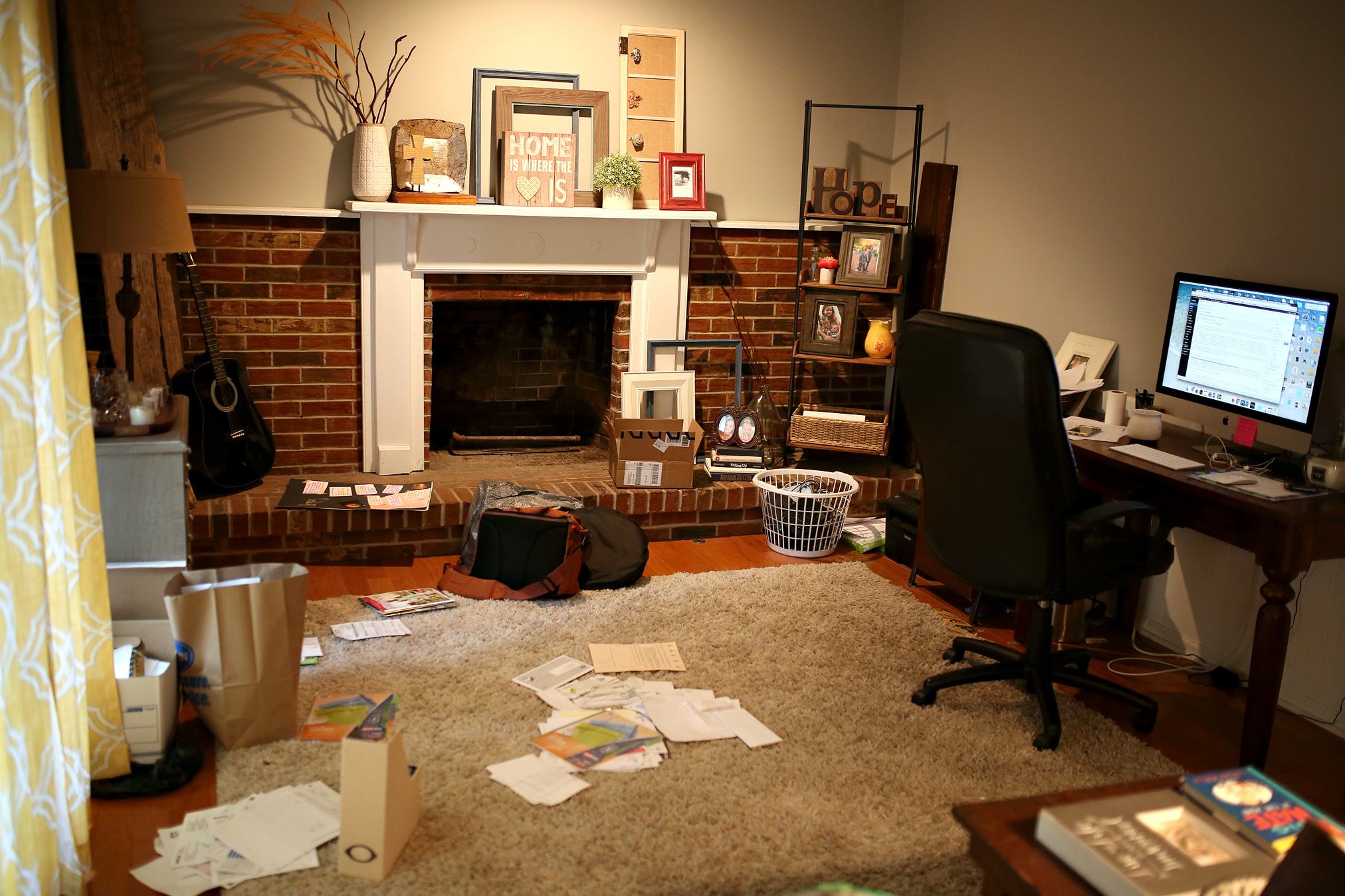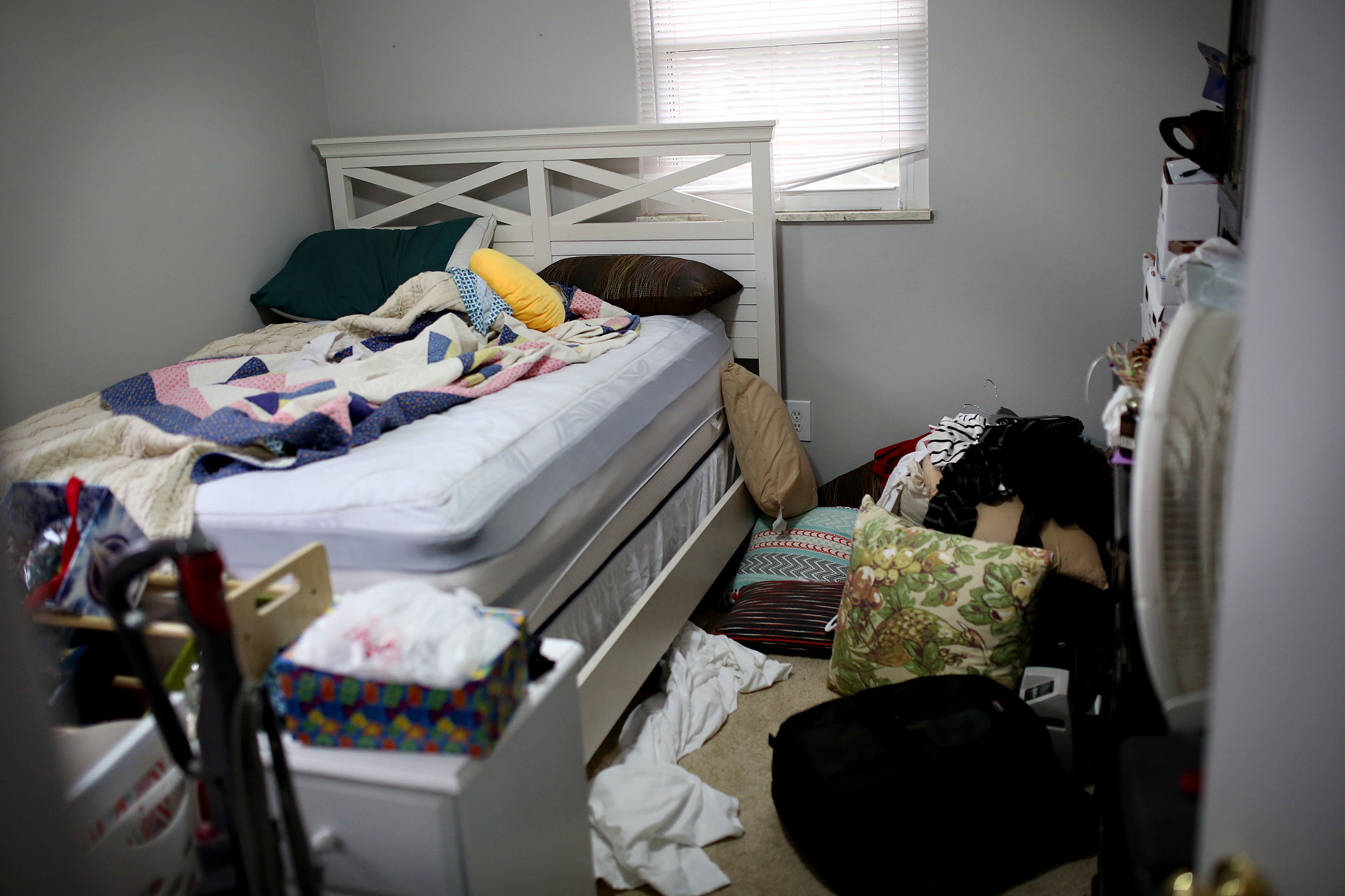 This is real. This is right now….I can explain why every little thing in these pictures is where it is at the moment. I am GOING TO GET TO IT. I really am. The bills on the floor, pictures to be delivered, school projects to archive, library books to return, uniforms to give away, hard drives to hook up, pictures to hang, fireplace to fix….and in this other room – (oh my!) We had new carpet installed upstairs over the summer and it took a few months. Rooms got rearranged and by the time everything was back into the correct room, this extra room never got put back together and then Fall hit! Wow – I need to get working on that YESTERDAY! eek….
Anyway, this home definitely doesn't match my plans or my intentions.
While I don't plan to or want to be a slob, I have to tell myself that "it is okay to not perfectly follow the plan." (I tell myself constantly when I want to complain and be discontent) I have learned in life that my plans often are not the best (whether I follow them to a T or completely disregard them.) If I let that disappoint or discourage me, I would live a life feeling like a complete failure ALL OF THE TIME. Praise the Lord that I serve a God who is the ultimate planner and the ultimate plan keeper. He has plans for me and plans for you. His plans are for our good (ultimately) even when we cannot see it in the moment. I have complete faith in Him that He who began a good work in me WILL absolutely finish it one day (Philippians 1:6). His plan ends in hope and peace and glory and no matter what I see now and what the current circumstances are, I trust that in the end – it will be good. (Jeremiah 29:11; Romans 8:28)
I really enjoy writing and sharing images from sessions. I had planned to write here a lot. I had planned to write consistently. But then God.
He had other plans for me and for my time.
I will share more of that tomorrow. As we head into Thanksgiving week, I am reminded of the many, many things I have to be thankful for. I am guessing that no matter what you are facing right now in life, you probably have thought of at least one thing too that you feel grateful for. This week and going into December, I hope to share more about where I am now, what God is teaching me and about some of the people and things I too am so grateful for (including some of my clients!). For today, I am thankful that no matter what life throws at me, I know God loves me so much He allowed His Son to die for me and because He is sovereign – He is never caught off guard. I am very thankful for the eternal hope and peace I have in Him.
"Many are the plans in a person's heart, but it is the Lord's purpose that prevails." Proverbs 19:21