I originally wanted to title this post "When Clients Become Friends…." ~ However I realized that was me writing about my feelings towards them and not actually about how AHHHMAZING they are! So let me explain the title….
Perhaps you have heard the saying, "The family that prays together – stays together." (They know a life focused on the King and trusting in Him is life-changing and life-giving).
…Or the saying "The family that plays together – stays together." (they seem to soak in the moments and live them to the fullest. Life is really short people.)
…Or even the newer version "The family that slays together (amuses each other – I had to look that one up lol) – stays together." (Clearly they are loving just BE-ing together).
I could go on.
These guys truly ENJOY being together. I love taking their photos because their personalities shine through! They laugh and dance and snuggle and make silly faces….How could my time with them be anything but joyful!!?? Over the years I have grown to know and love them and their kids. I even ran into them at Lynd's Apple Orchard a week ago. I was so excited (and surprised to have two of my worlds collide – my reality and my photography job) that I shrieked when I saw them and my family laughed at me for the rest of the day. Truly getting to know families as their kids grow is a true blessing and one of the best parts of doing this. (Side note – we need to do a session at Lynd's one year!)
Also…the sky….
Really this family wanted sunset pics. The weather was super overcast on this one day and colder and didn't look promising. We talked during the day and considered postponing. On the way down – it was looking so dark and I prayed "Lord – just please open up the sky for them!!" After the session as we started to leave, the sun had gone down and it was getting pretty dark. I had put all of my equipment away … and then it happened. Literally it was a gift. The sky opened up and it was like these pink and purple and orange lights turned on and lit up the entire sky. It was absolutely breathtaking. We snapped a picture with Tim's phone and it was just a perfect end to a wonderful evening.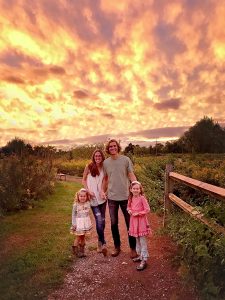 So please….SMILE and enjoy this beautiful sweet and fun family as you look through their photos. At the end, I added some photos from the last several years. Love watching families grow….(The little girls truly are the sweetest…You can tell they aren't faking 😉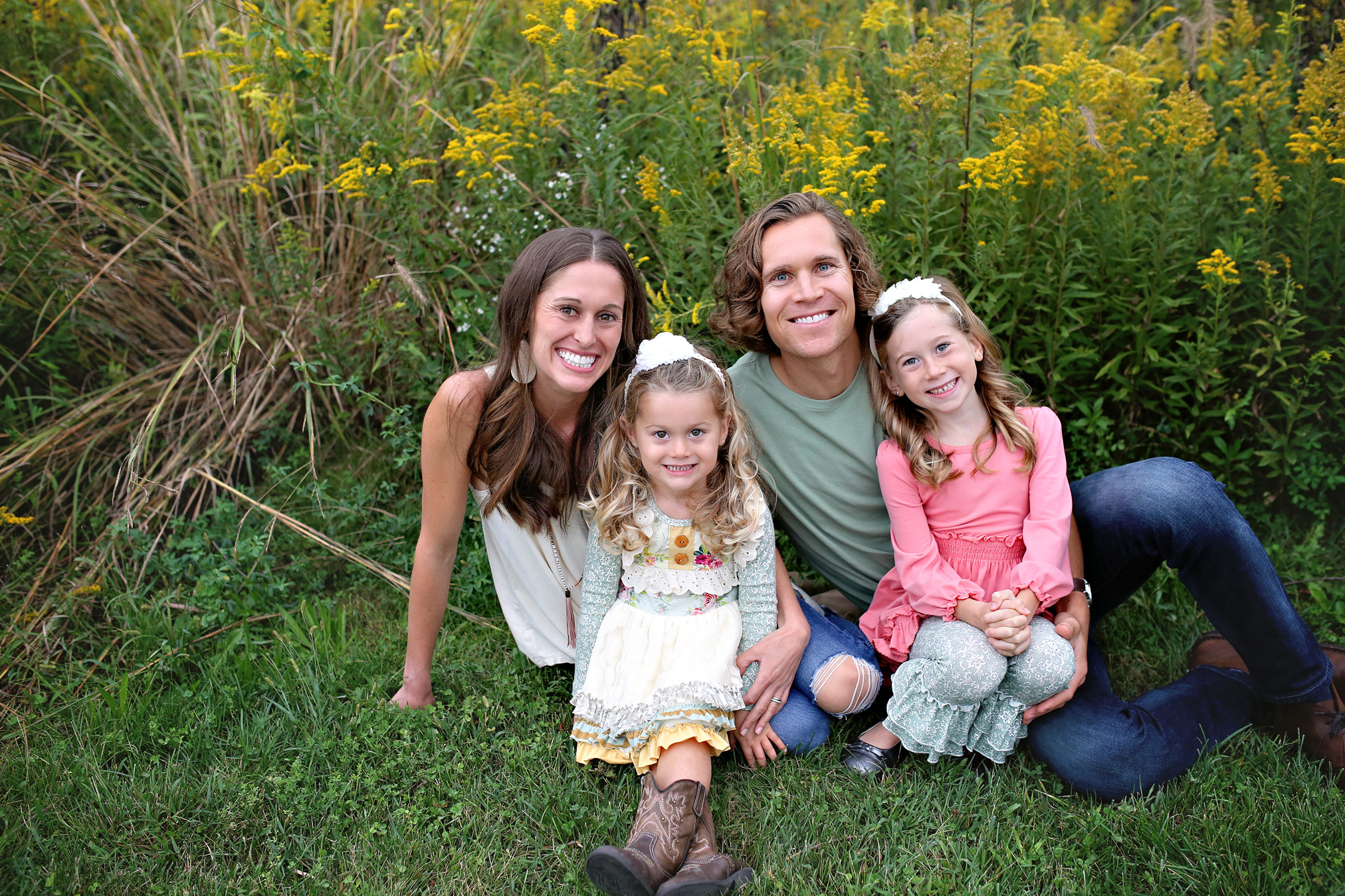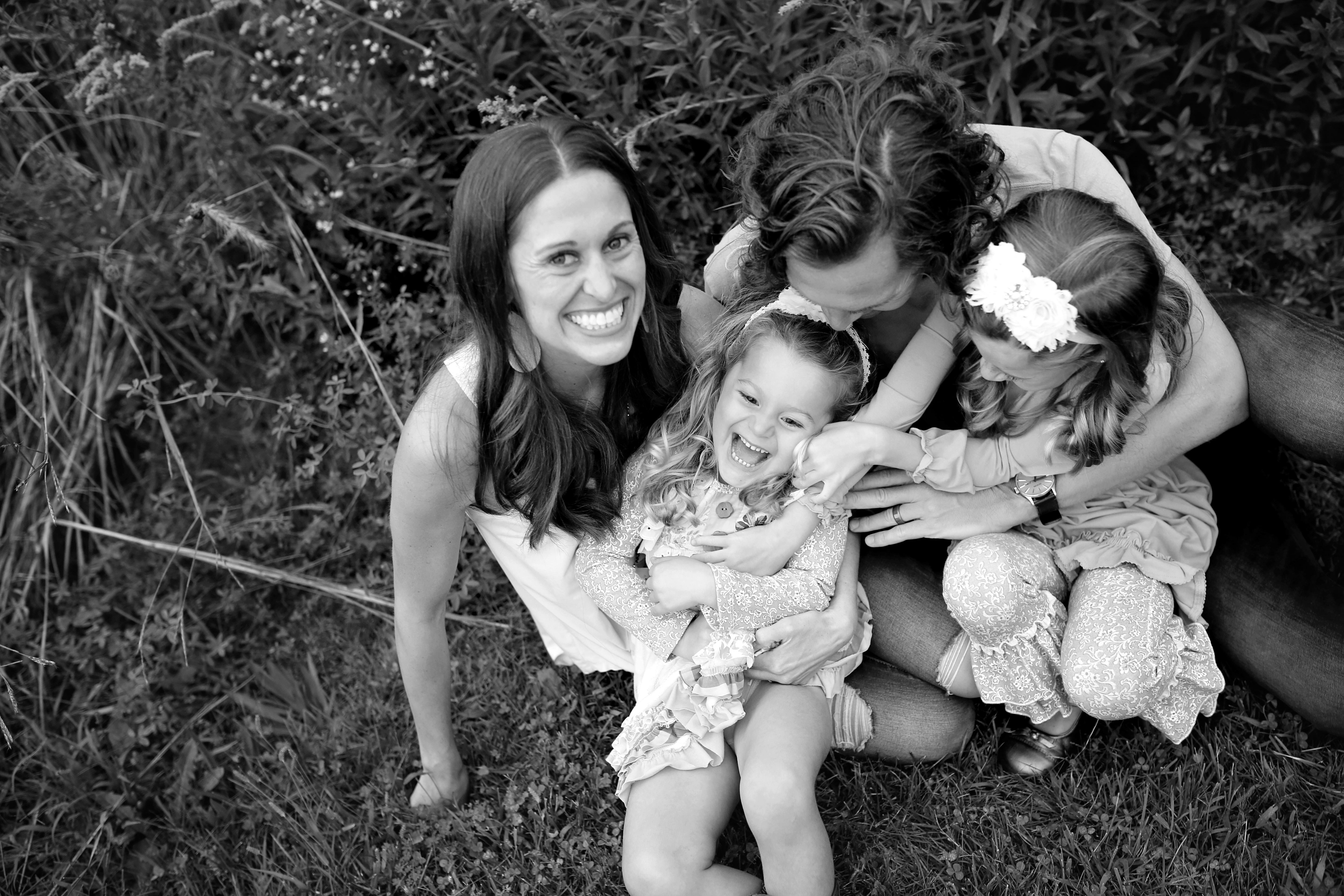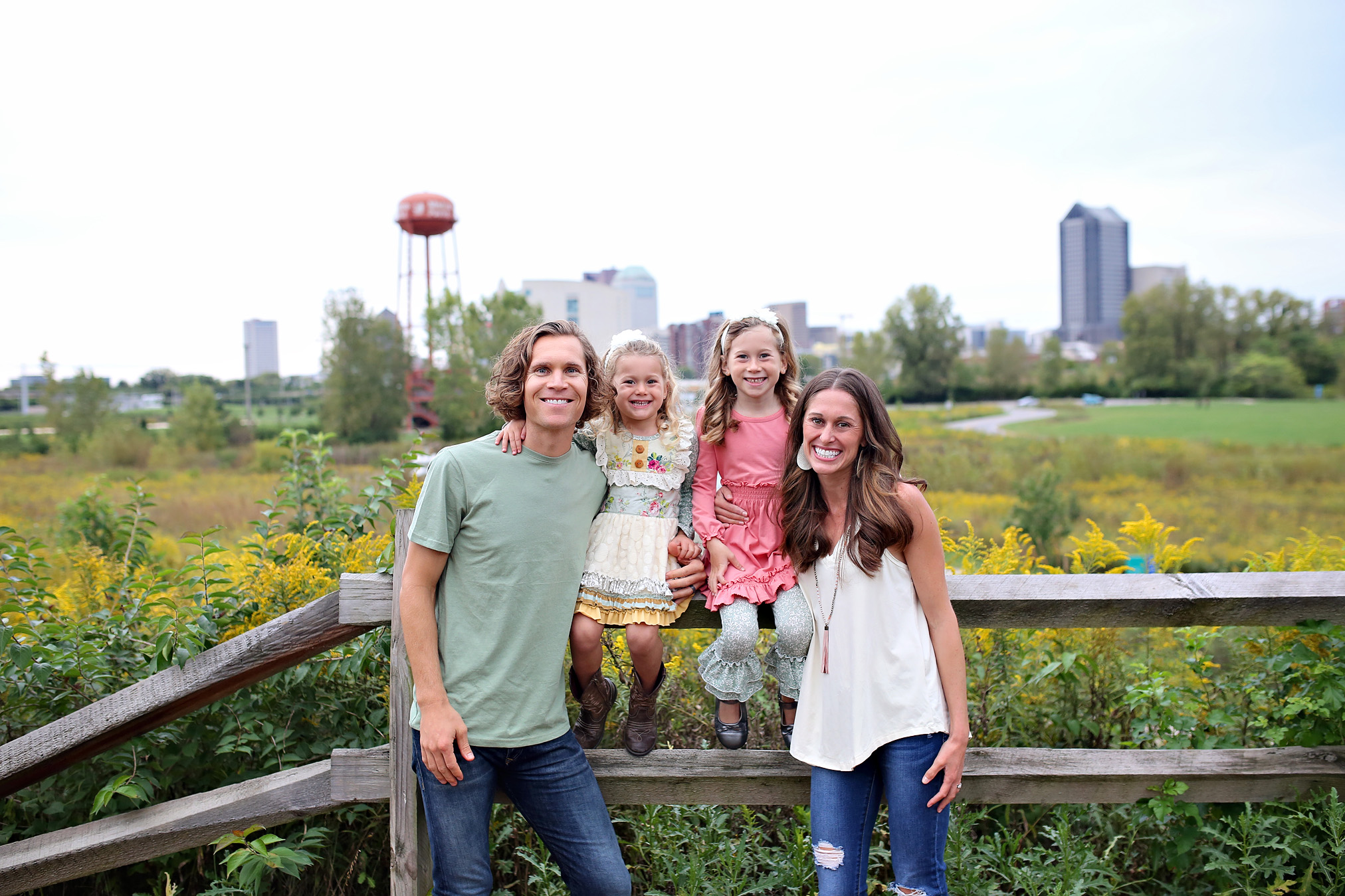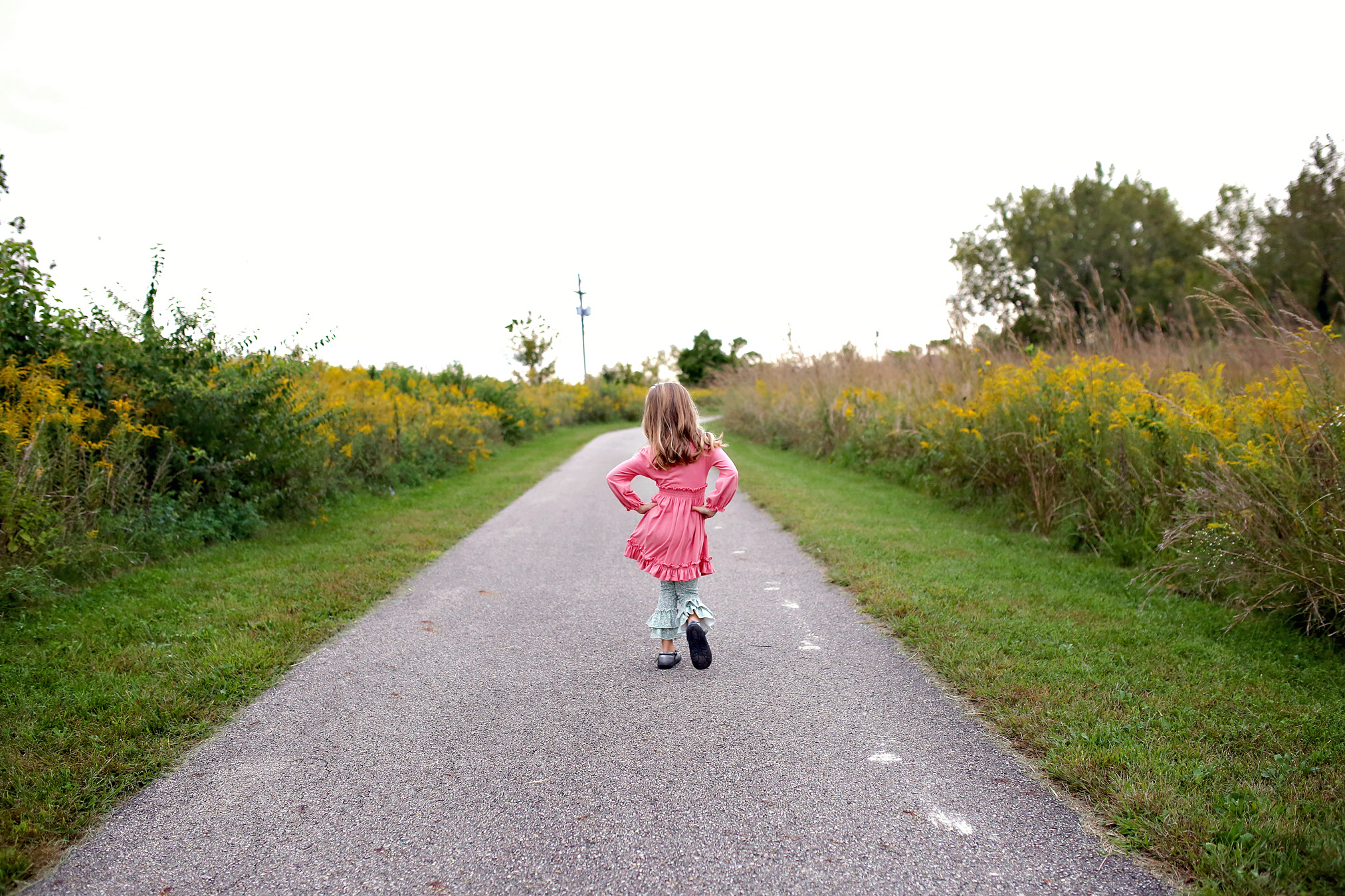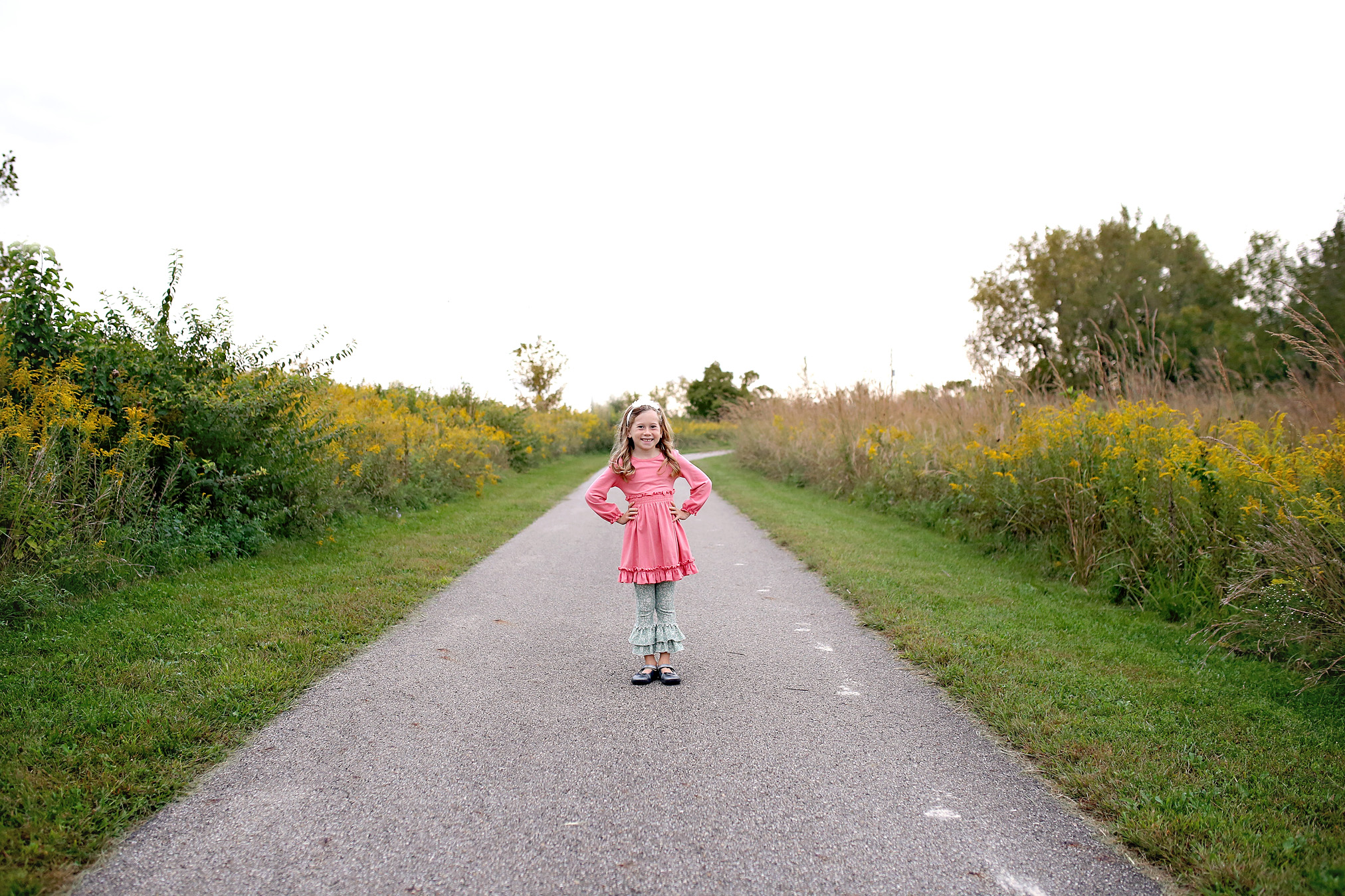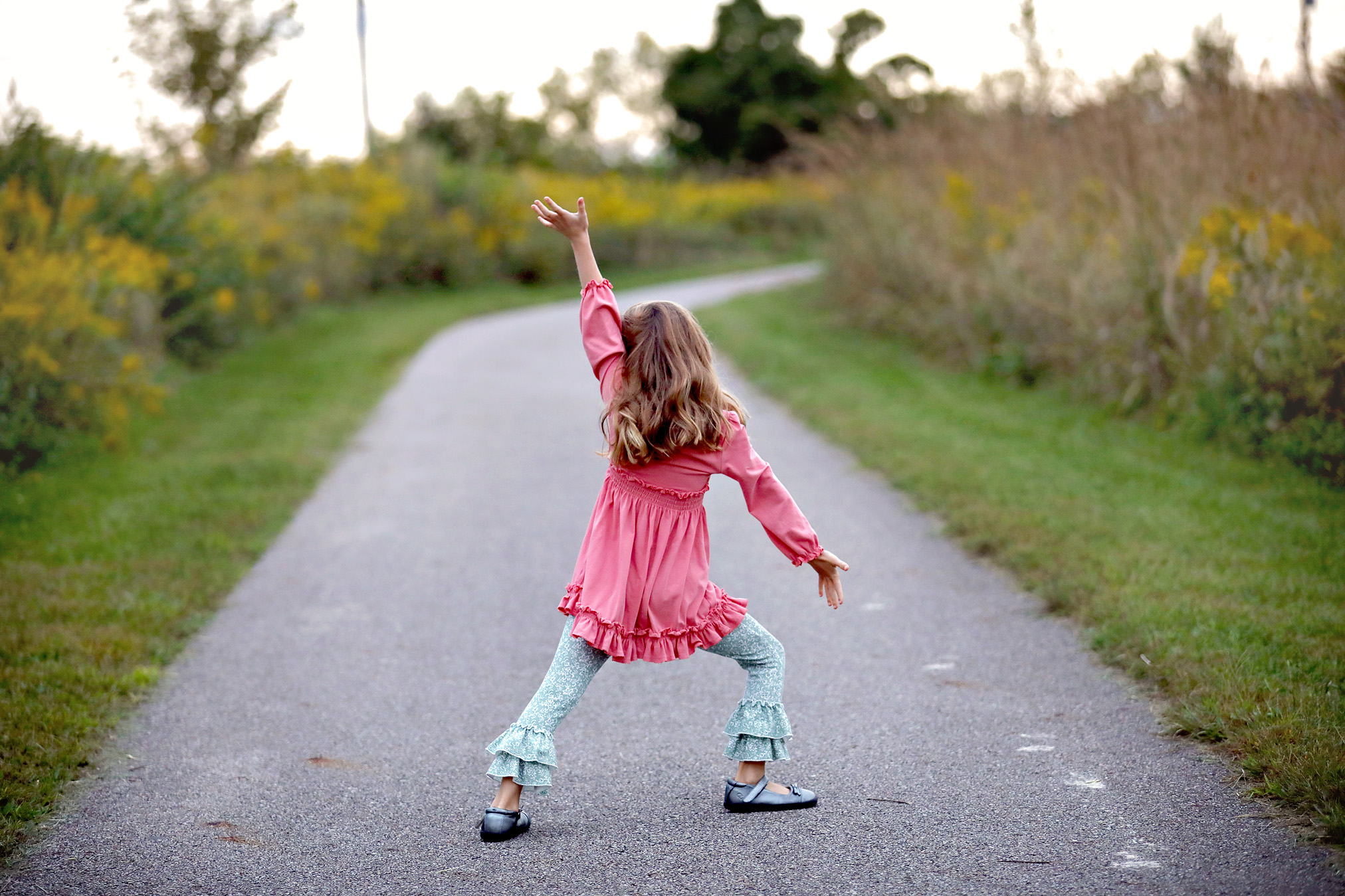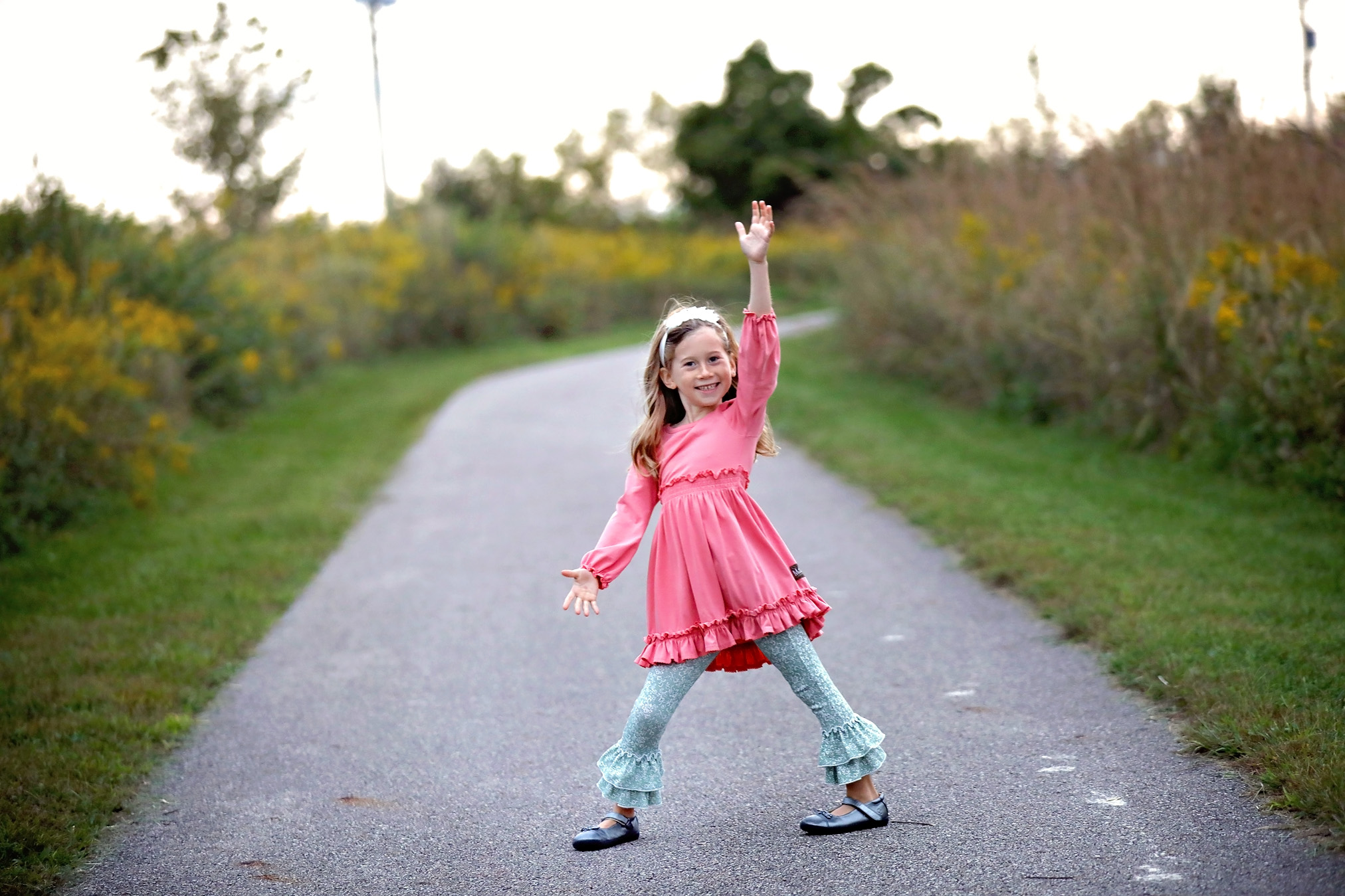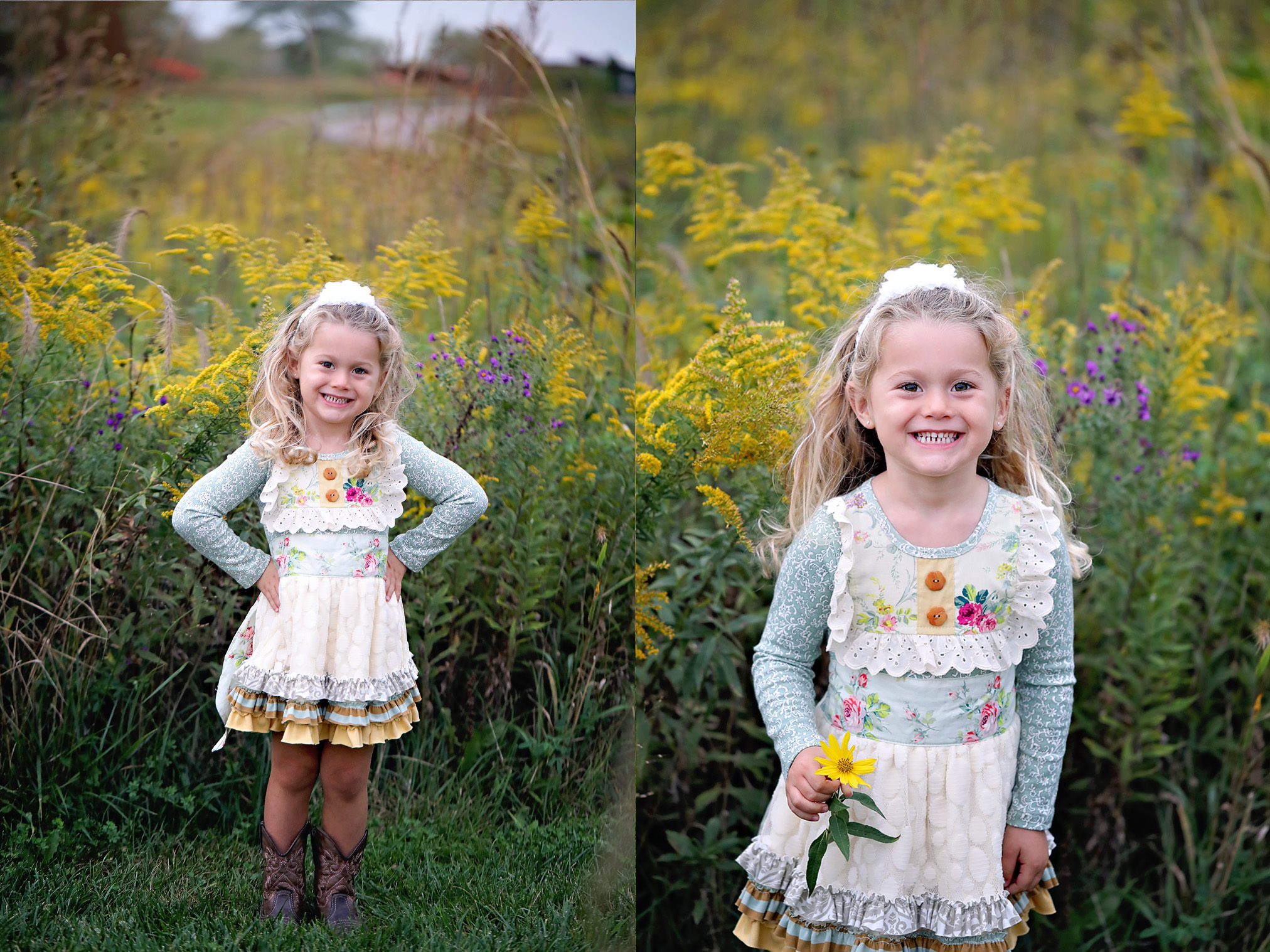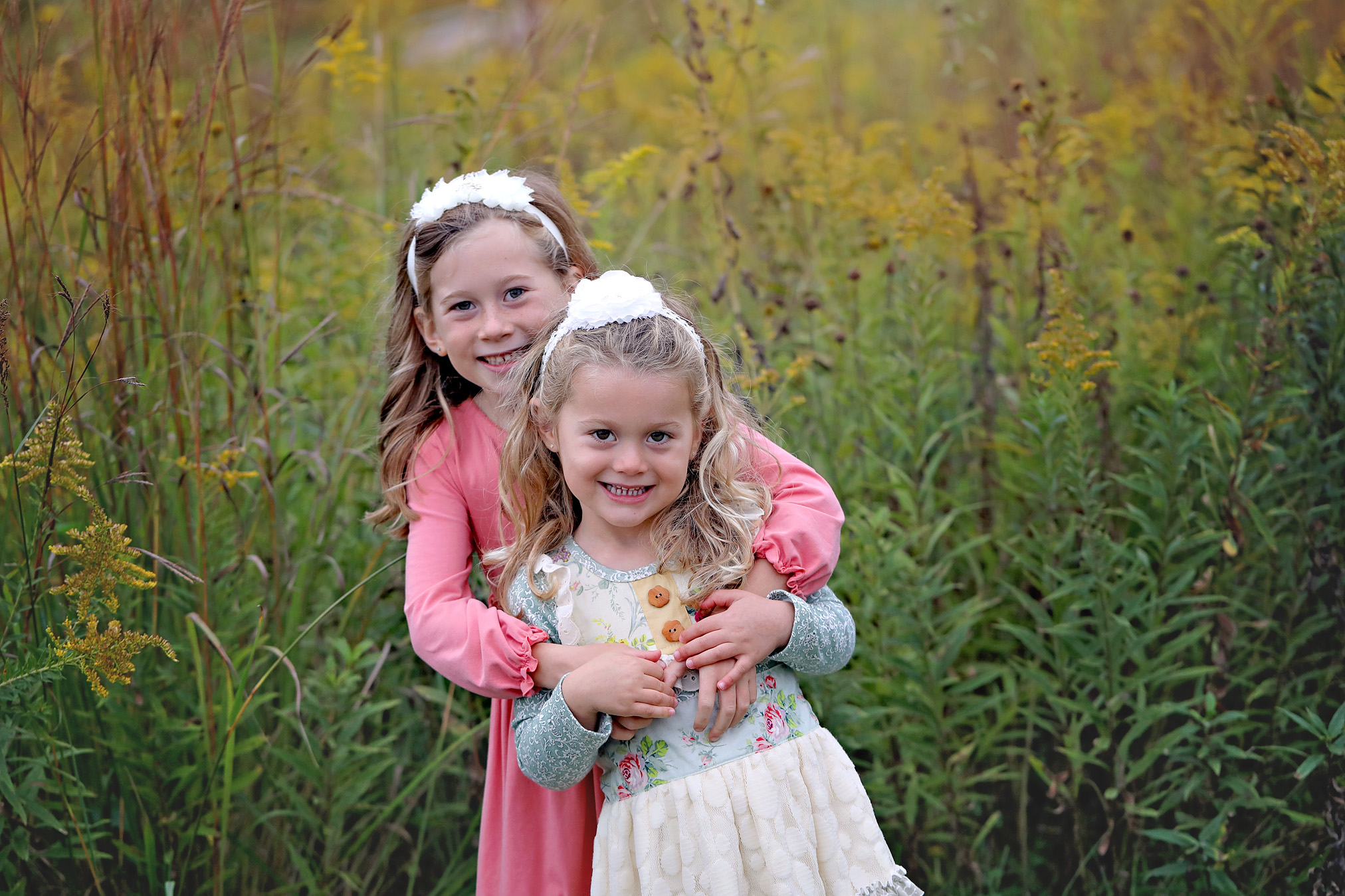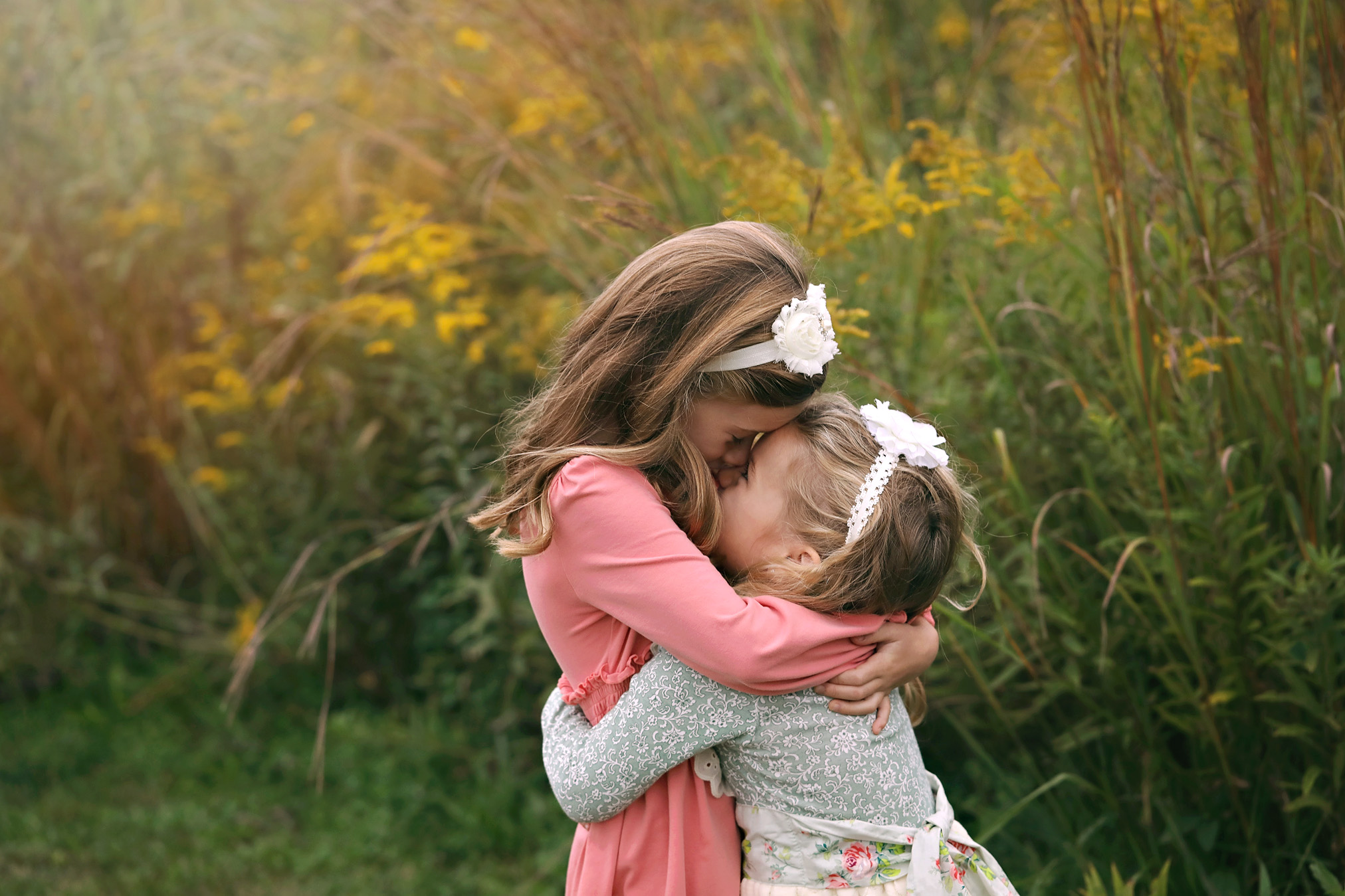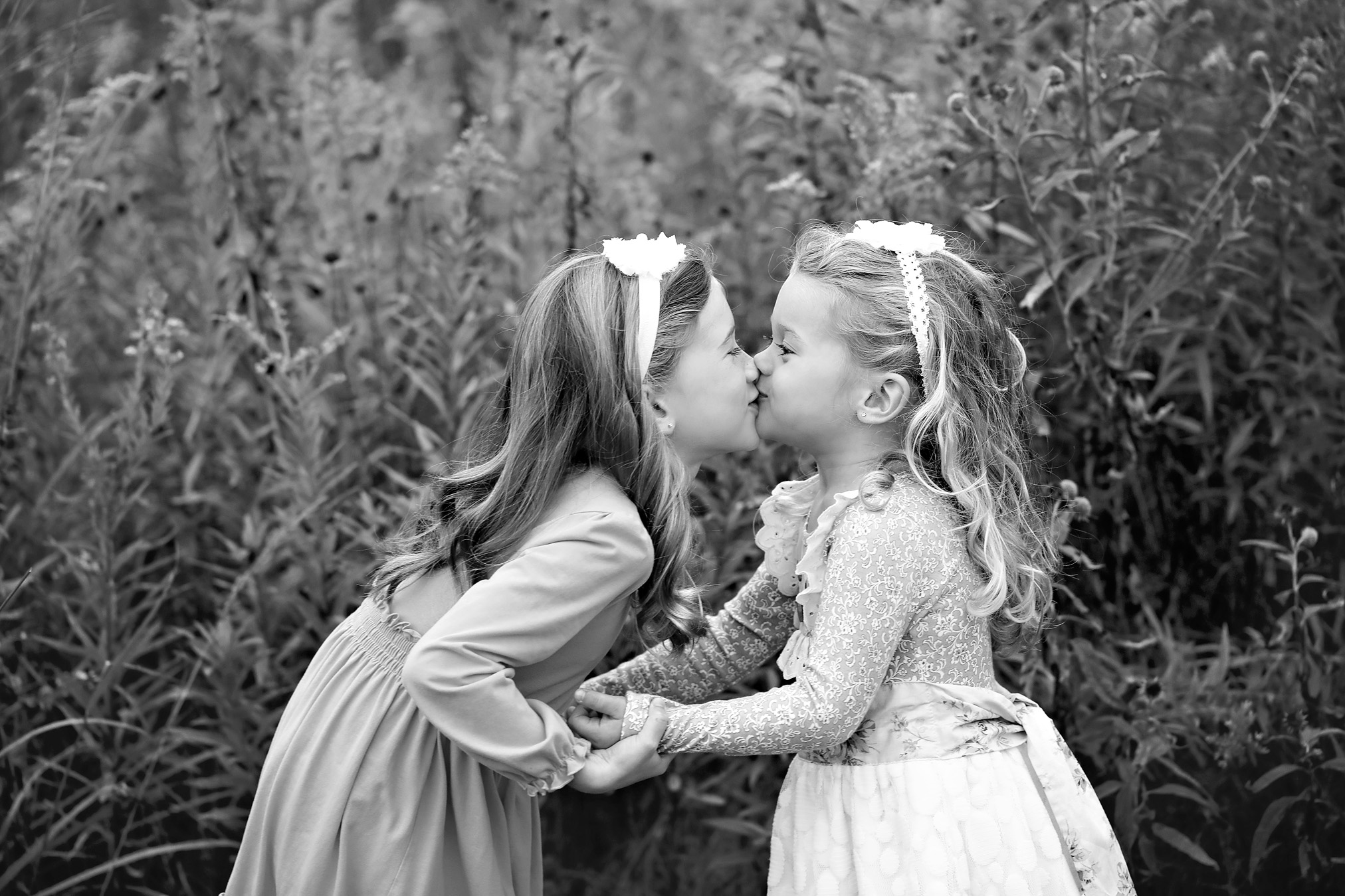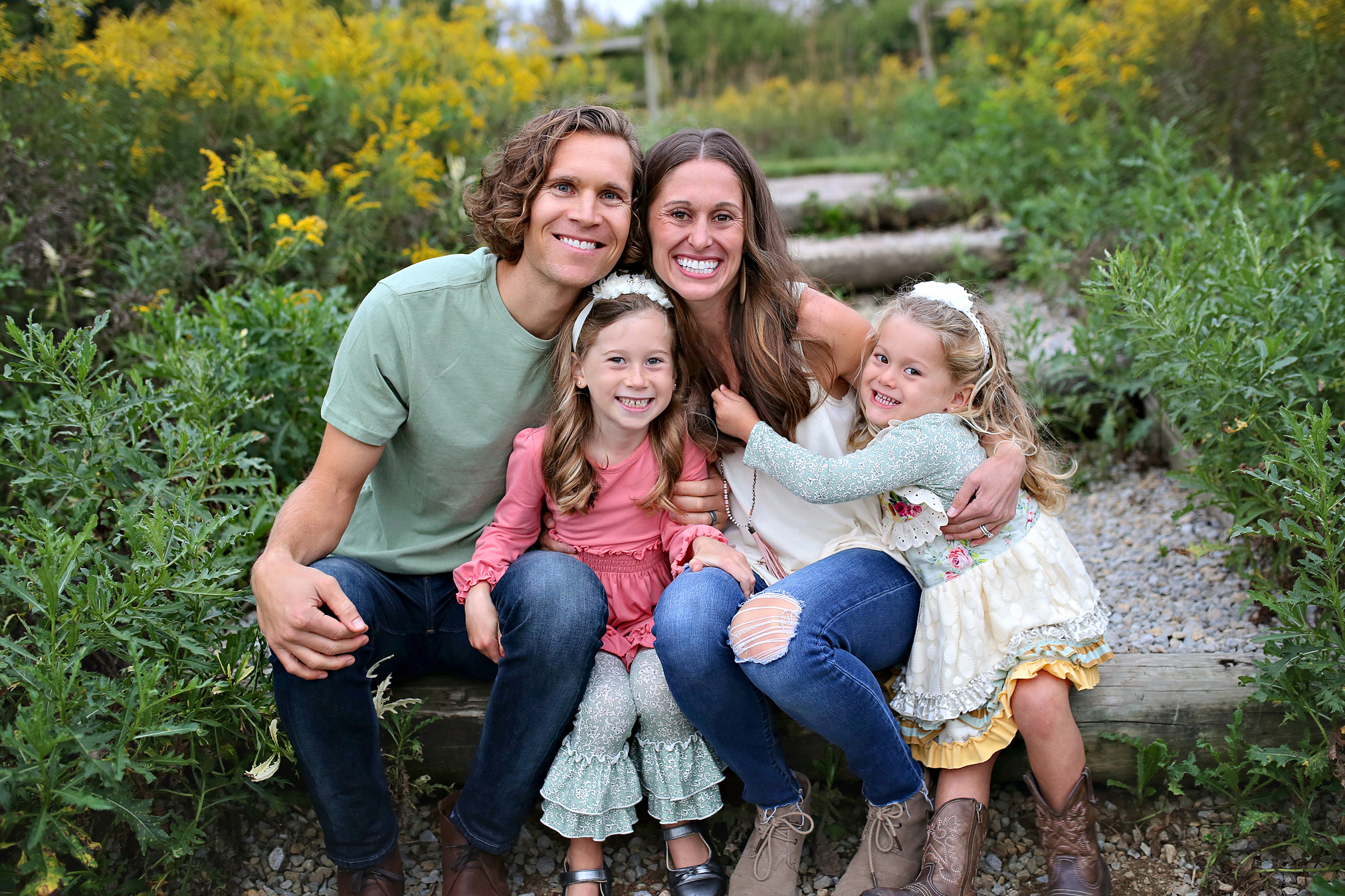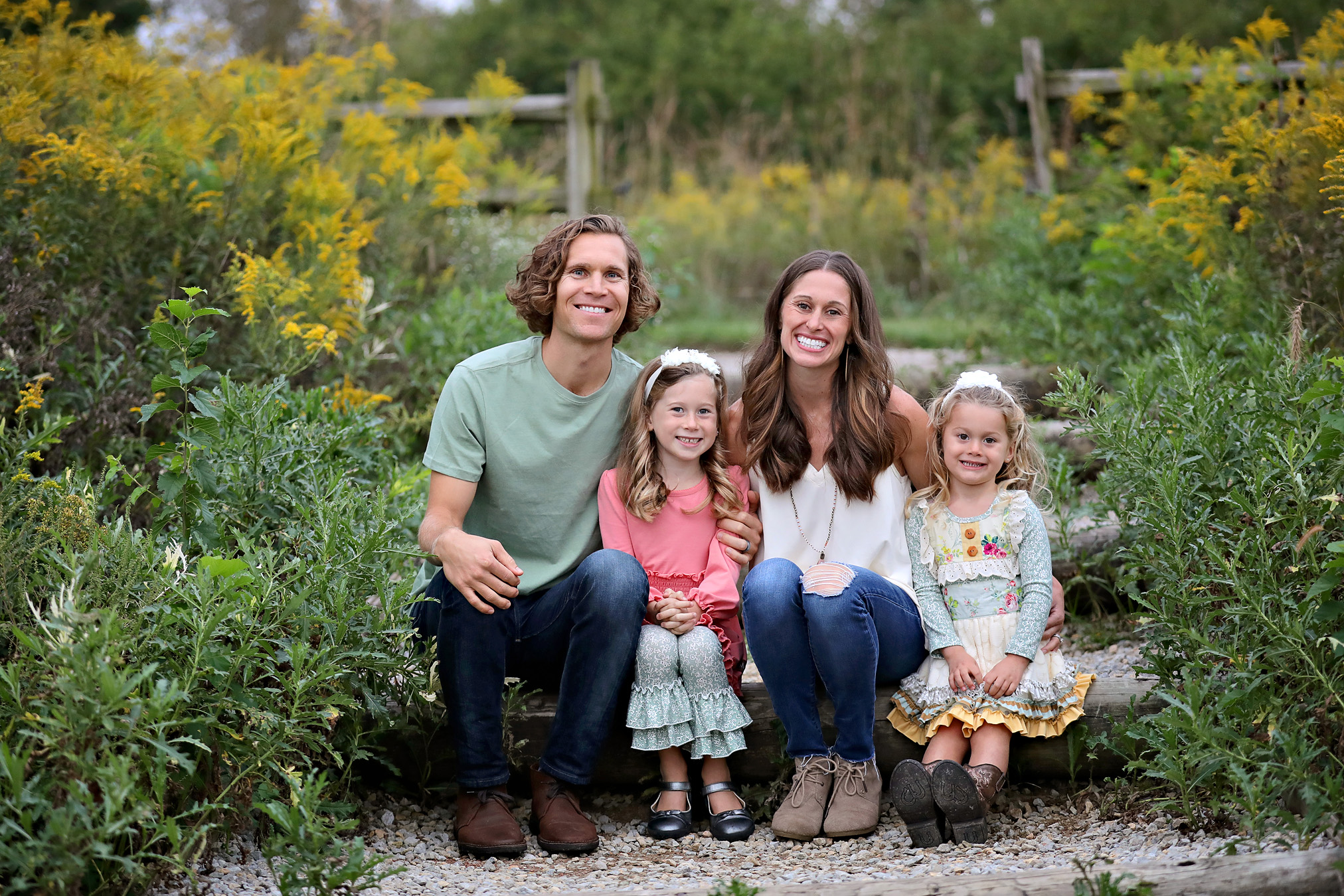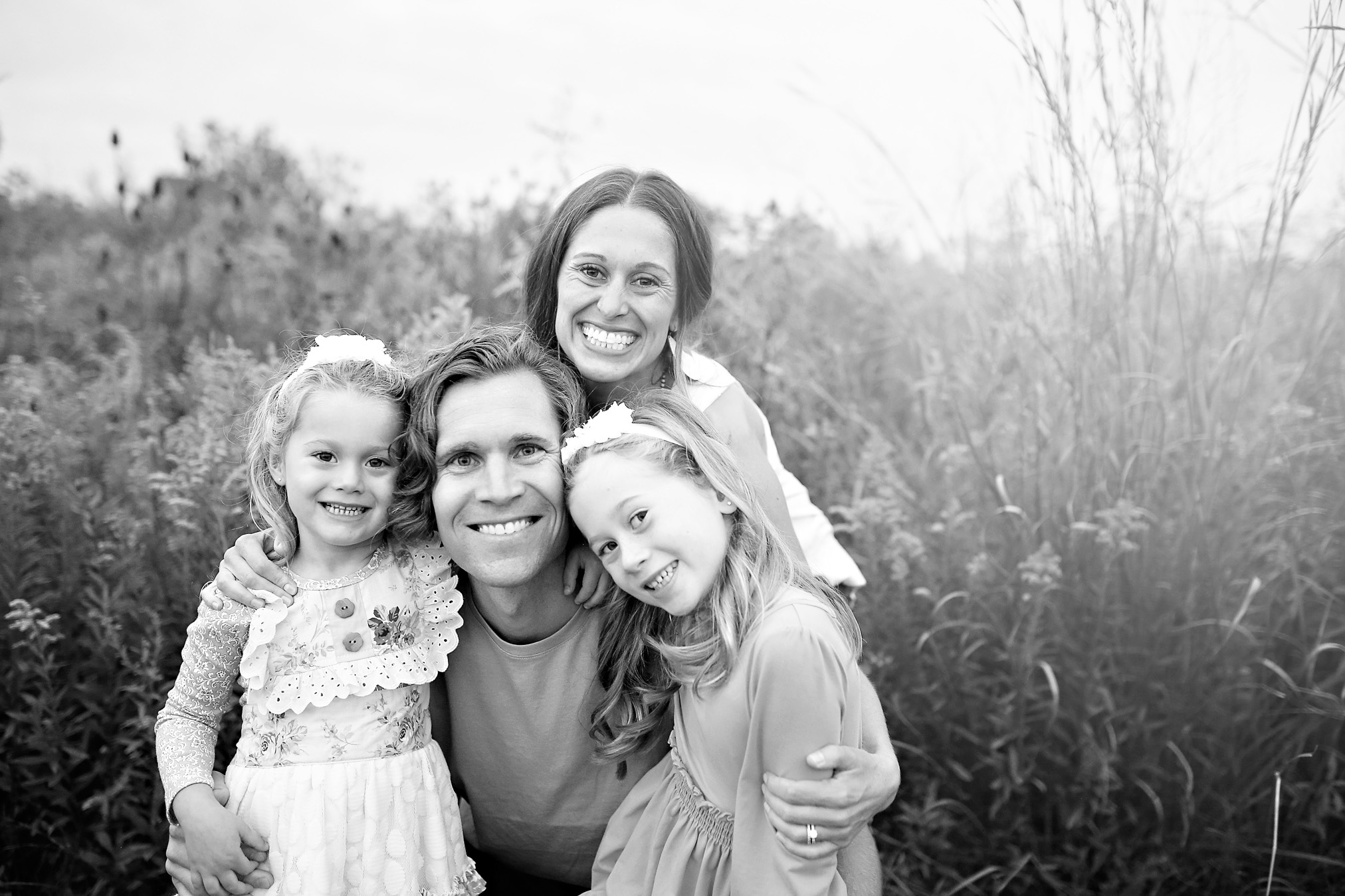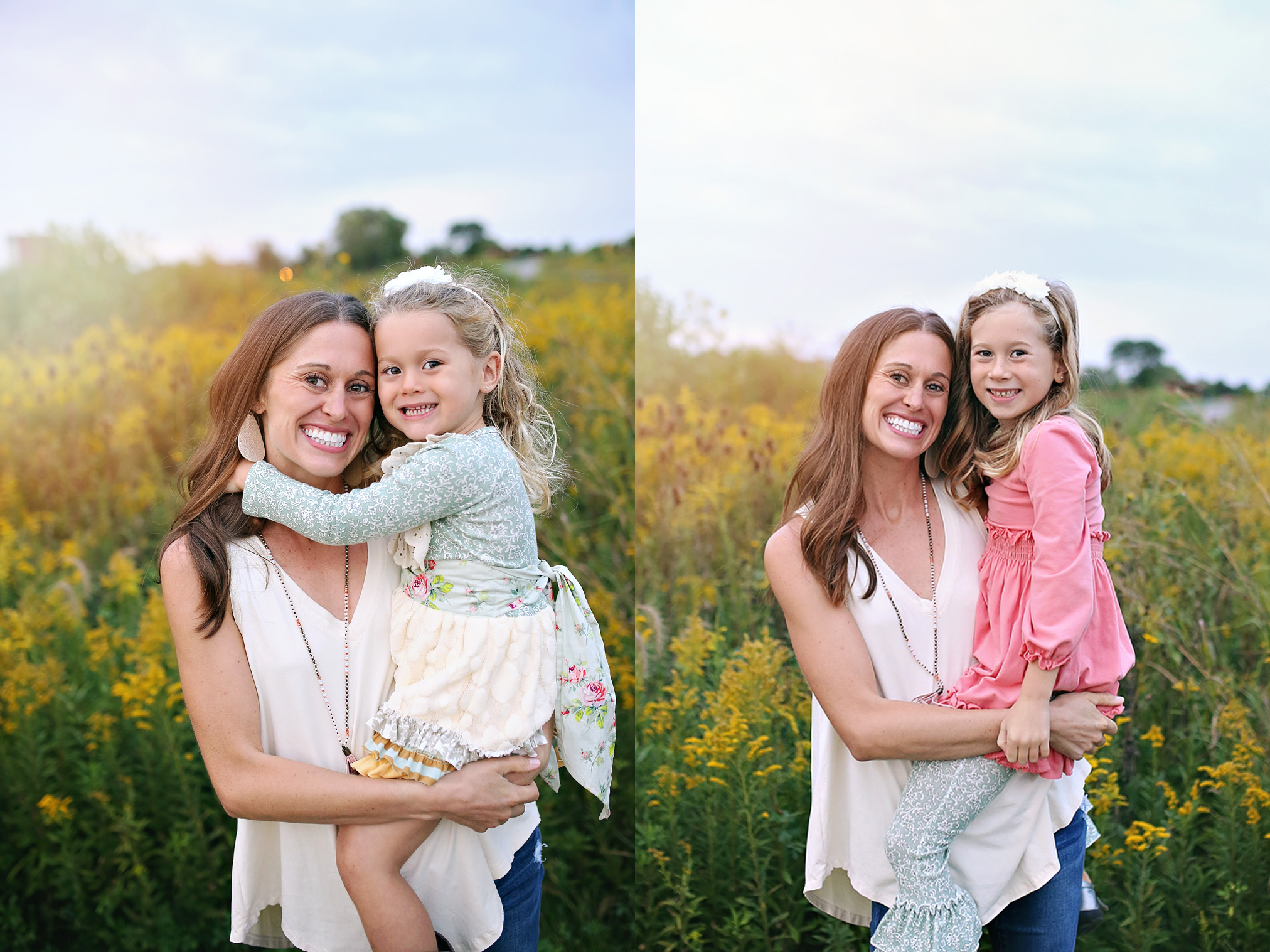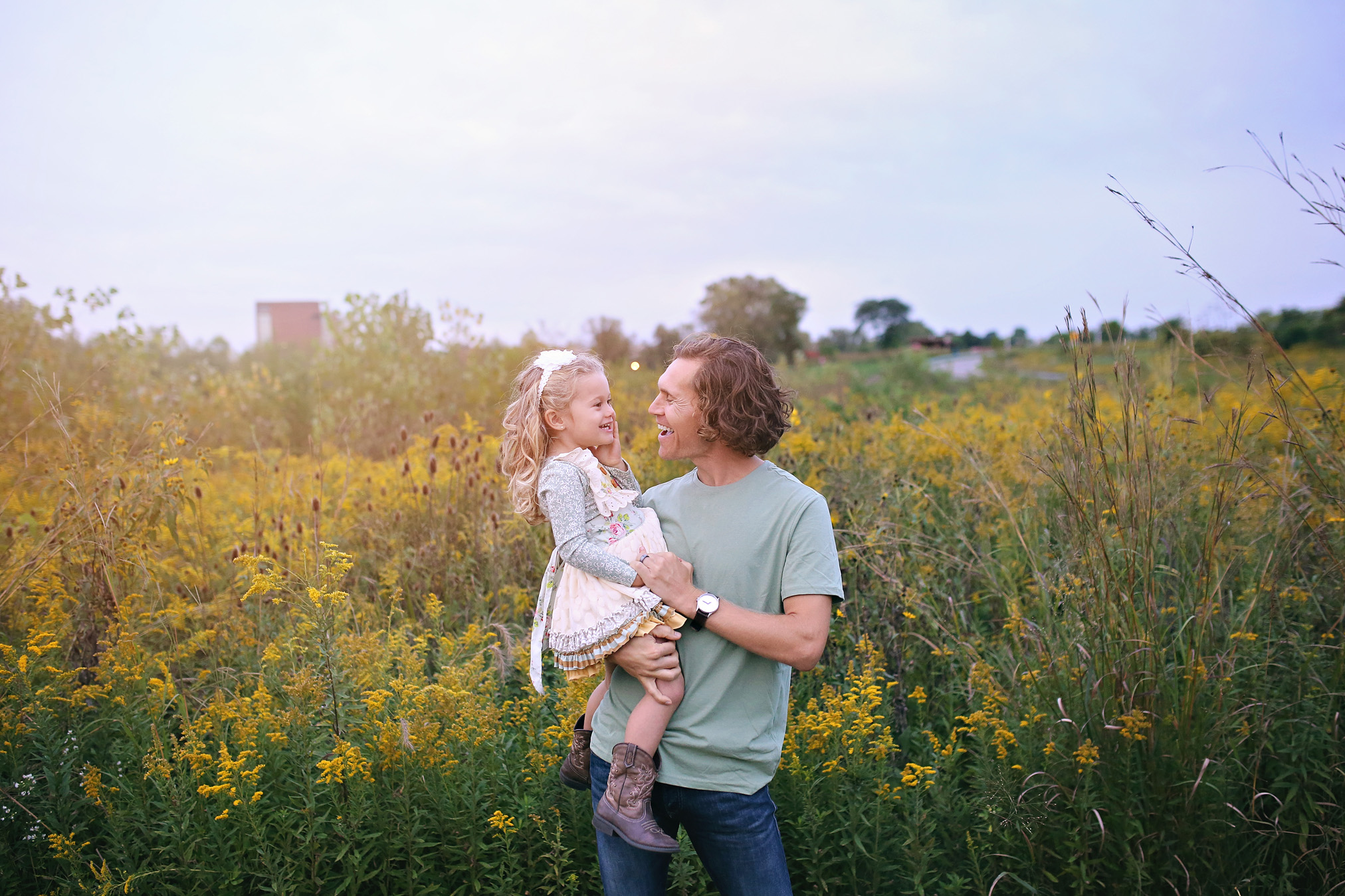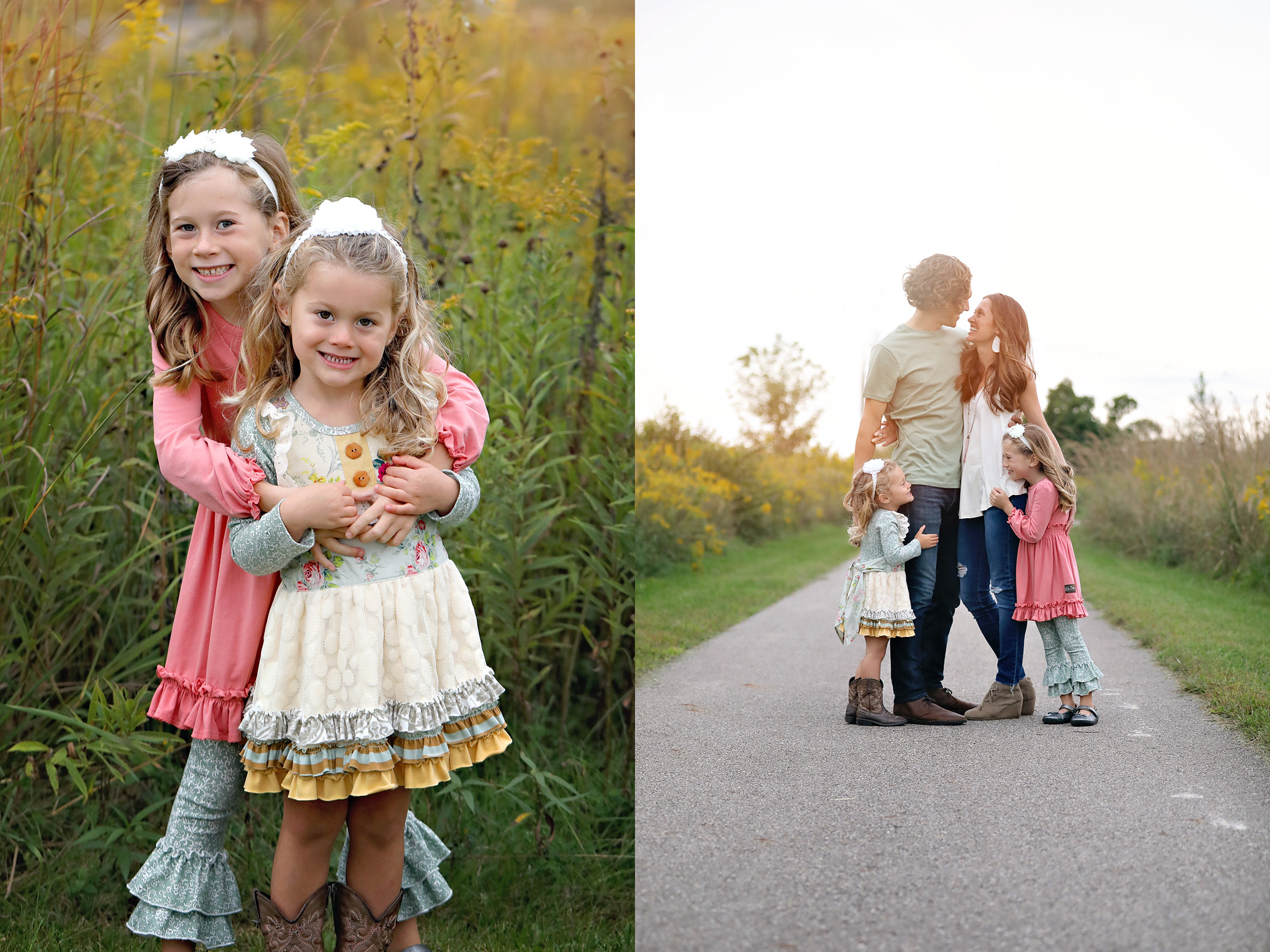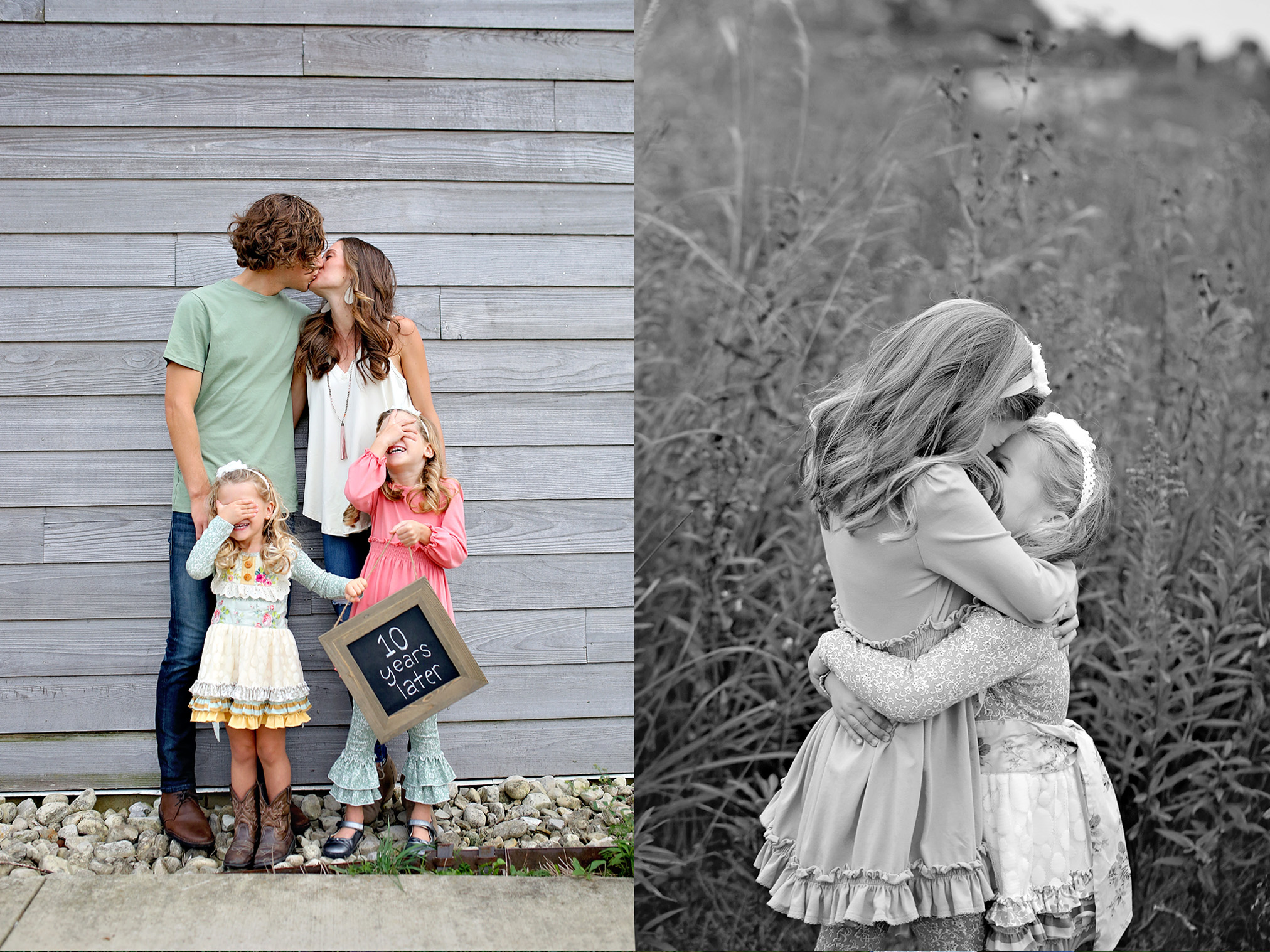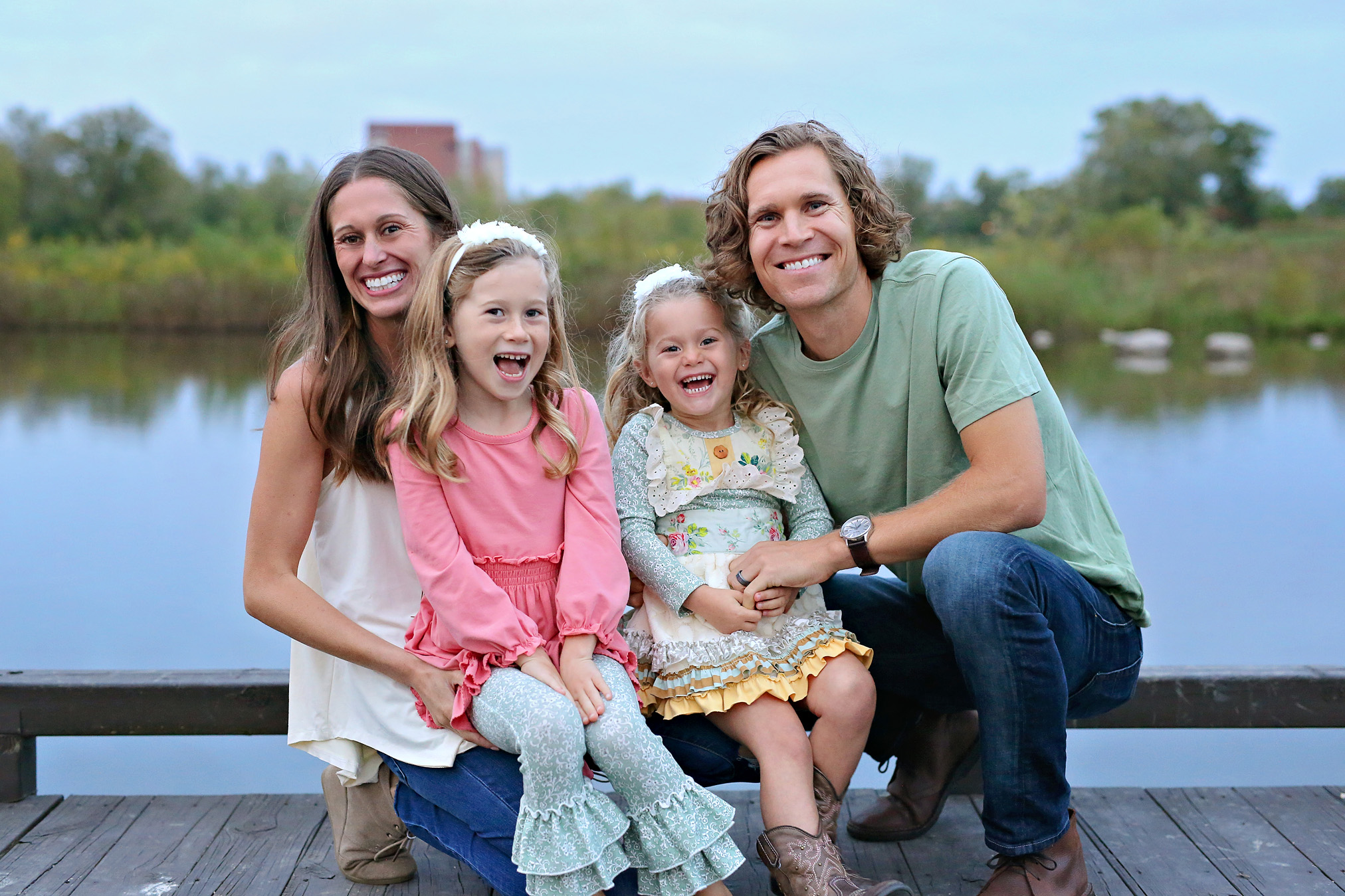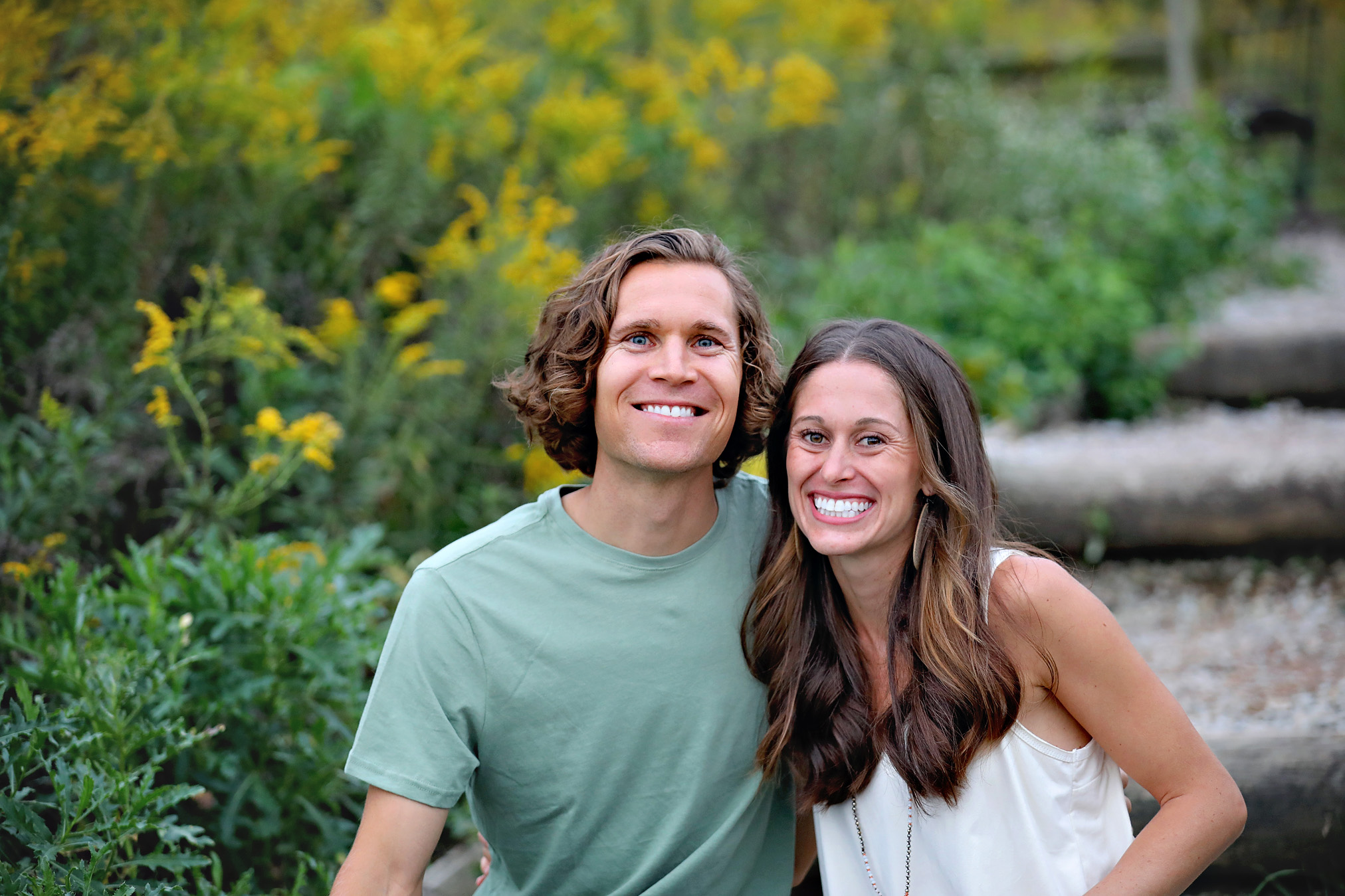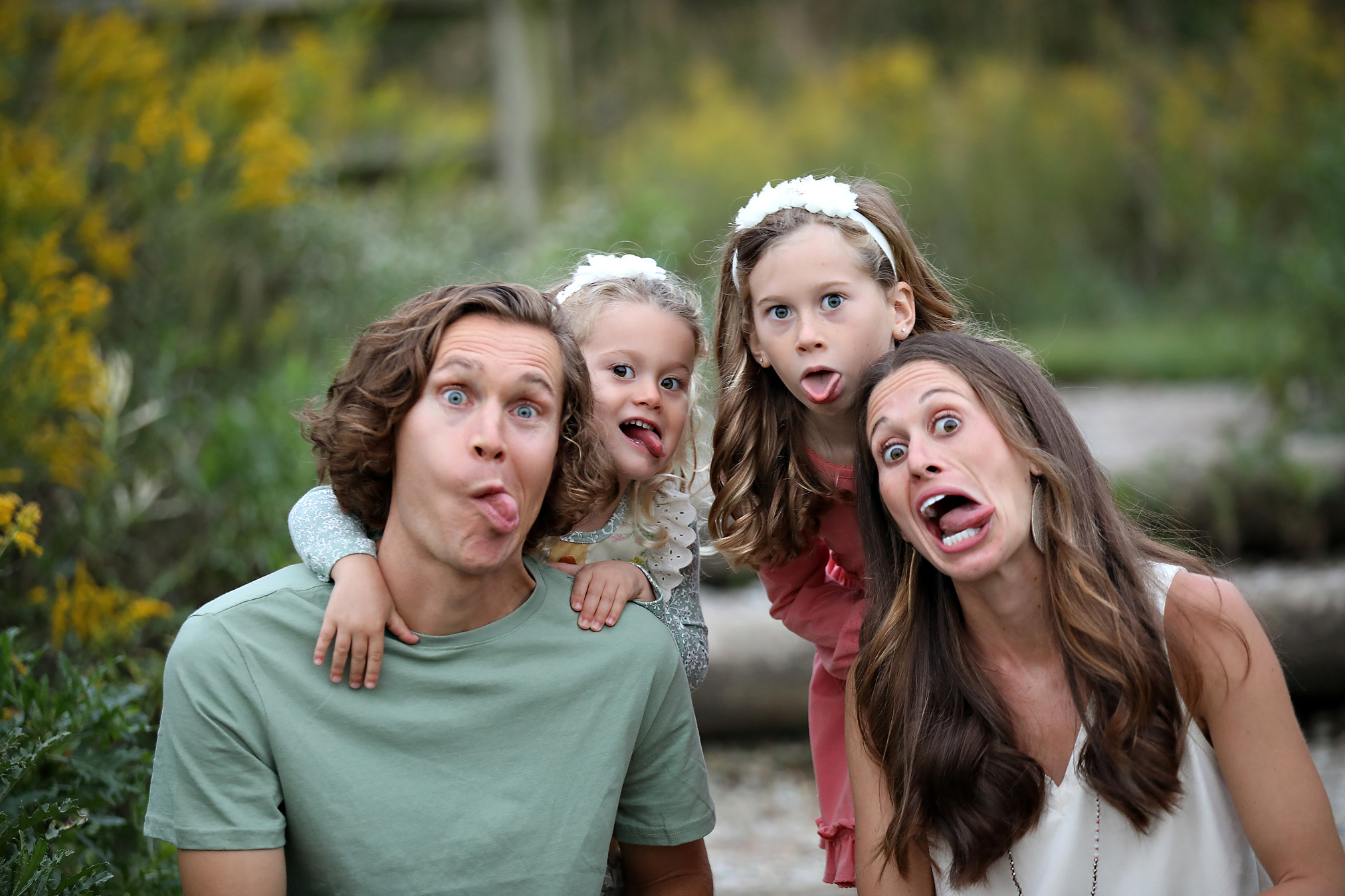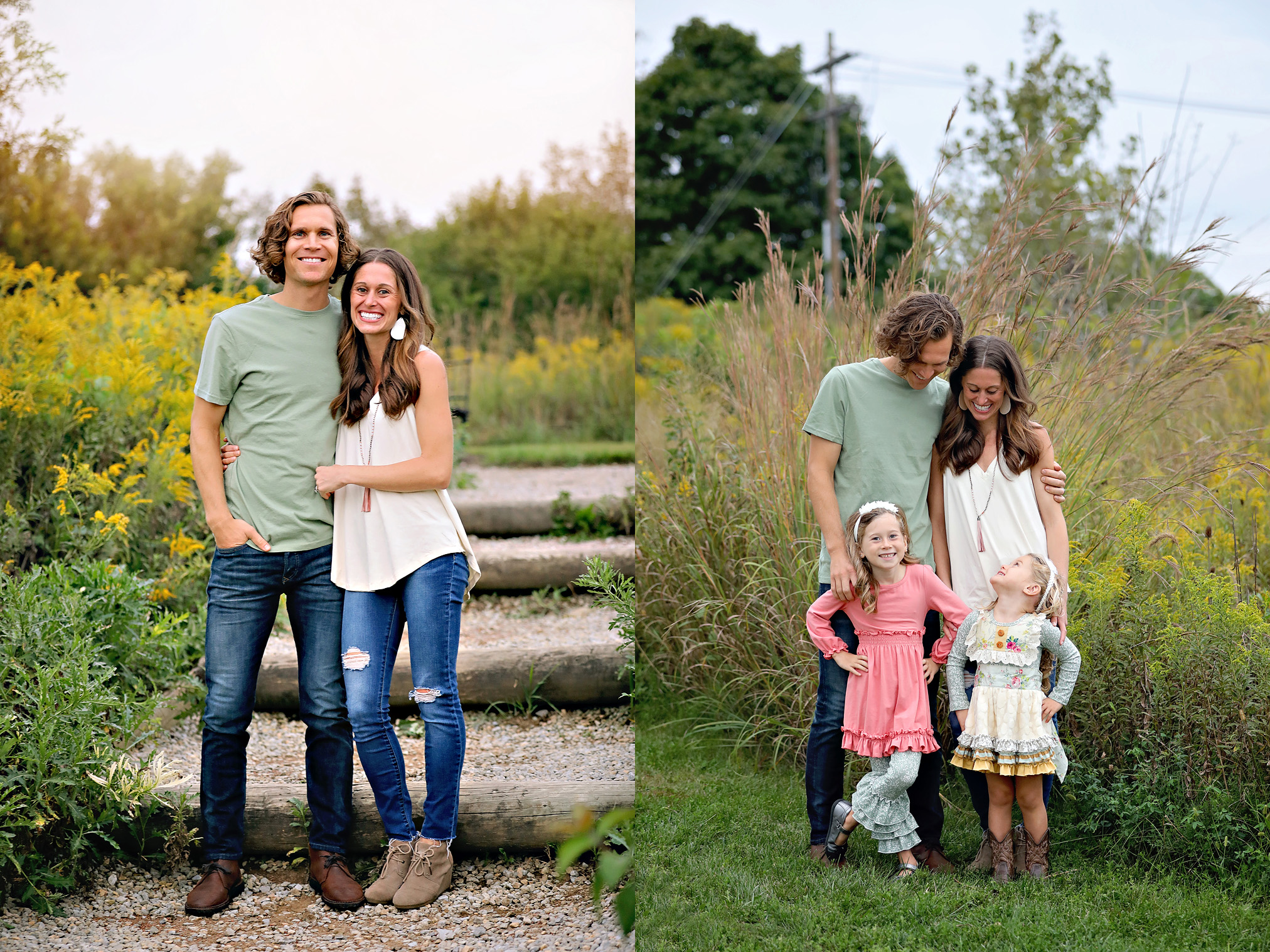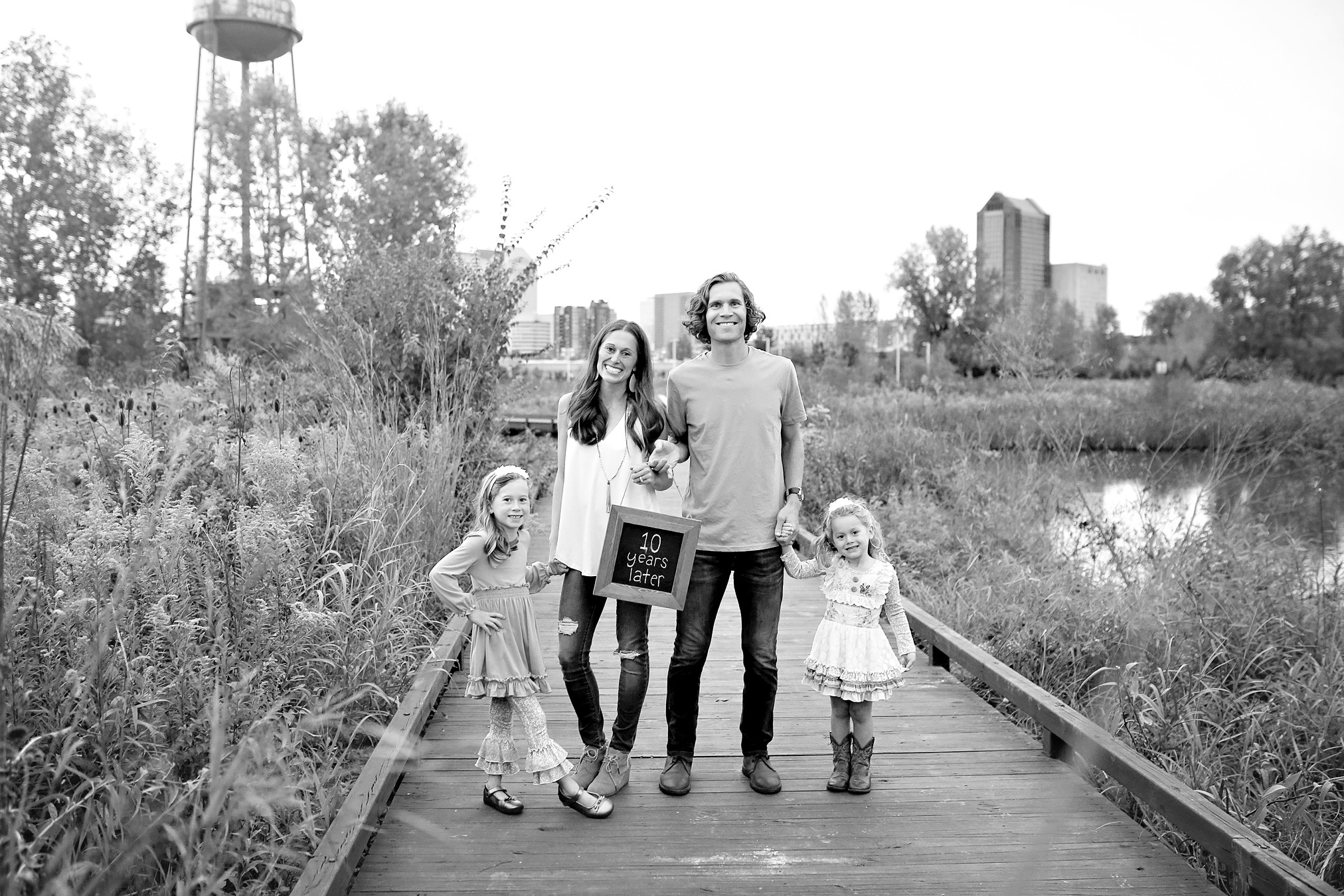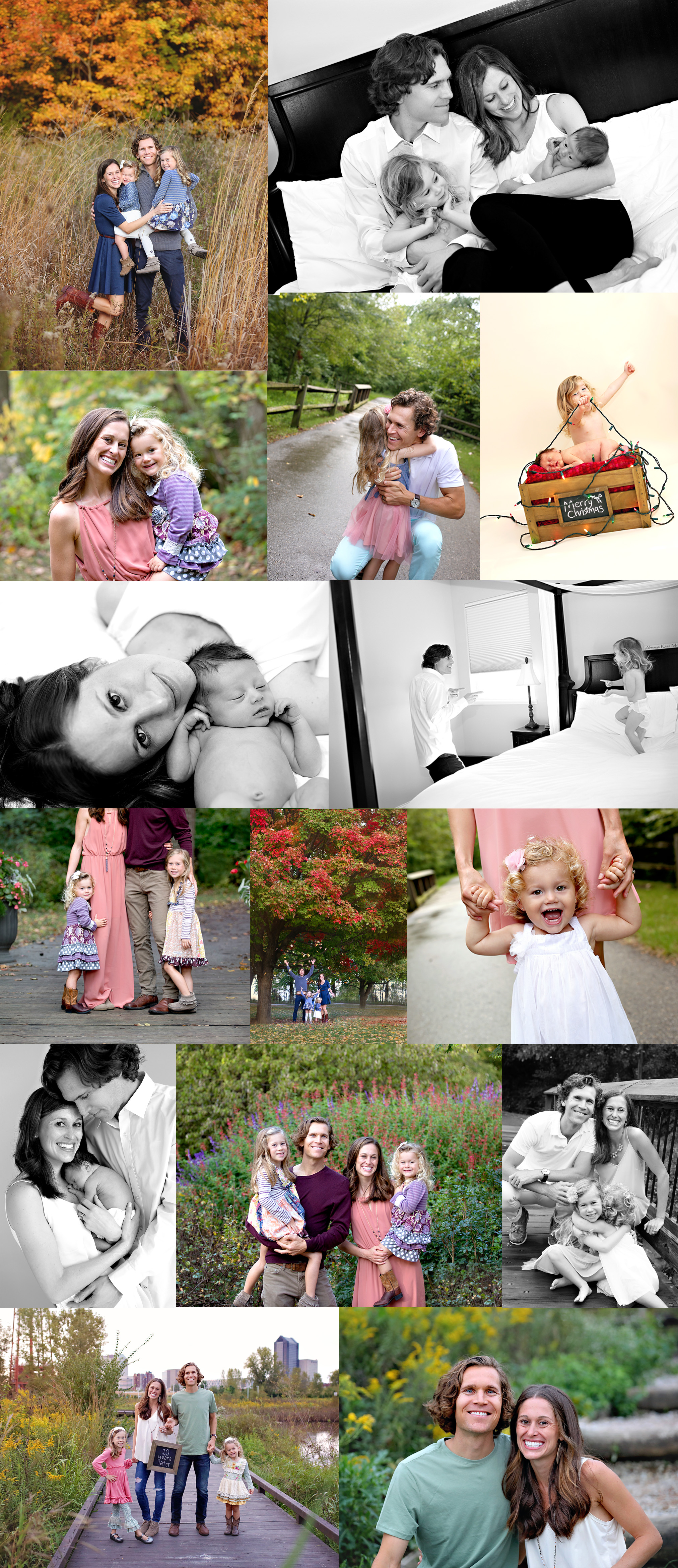 Congratulations on being married for 10 years!! What an accomplishment. Love you guys and looking forward to the years to come.
Blessings,