Remaining Sessions Available for Families This Fall…
I am so excited for Fall and beautiful family photos!!! Over the years, I have been tweaking these sessions to see what allows me to best meet my clients needs while remaining reasonably priced yet keeping up with increasing equipment and business maintenance costs and keeping my sanity for my family and my teaching job. This year I am moving to 30 minute time slots which would be about 25 minutes of shooting unless we walk around a lot. For new clients, the cost is $200 and for returning clients, the cost would be $175. If you have many family members (more then 6) or really young children, you may want to purchase two time slots in a row for an hour of time together. If you have multiple families, please contact me as that is a different situation entirely. For these particular sessions, I would request that you arrive 5-10 minutes early and that you have your check made out to AMWeakley Creative, ready when your time slot would begin so that we can start promptly and maximize your session! We won't be able to go over if you are late, so please plan appropriately. Prior to your session date, I will send you a questionnaire to fill out and information on where to park and meet on the day of. This will help me to best meet your expectations and you to feel prepared and ready for the day!
Please choose a time slot below and I will send you more information within 48 hour. Thanks so much!
ALSO: I DO offer 45-60 minute sessions during the day (between 9-4) on Wednesday at locations such as Jeffrey Mansion for $200.
[Additional times may be available by inquiry for a slightly higher cost]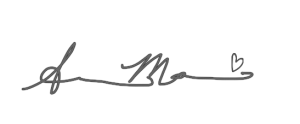 Current Sign-up Sheets
No sheets currently available at this time.