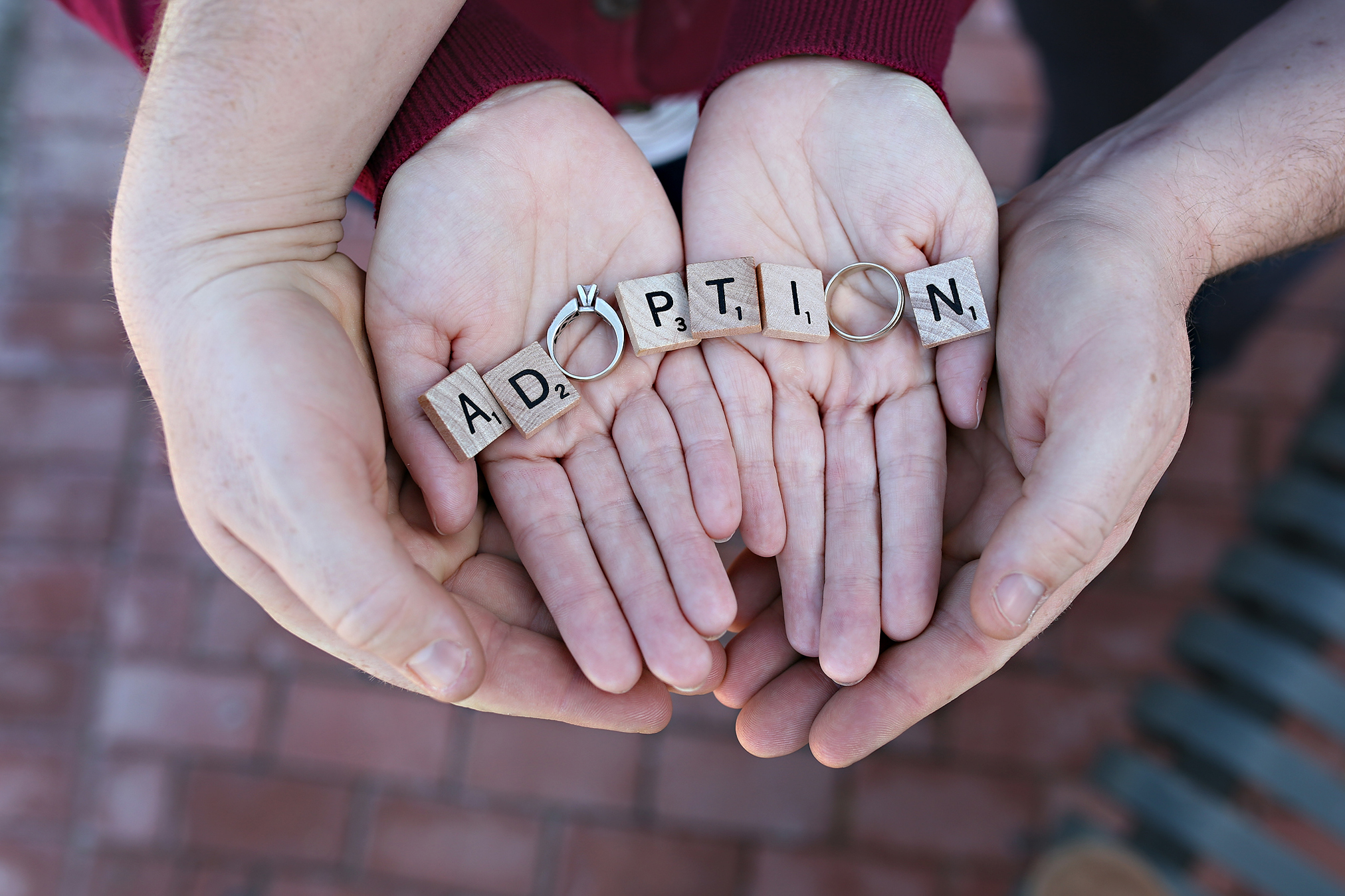 Just last week someone reposted a story I had written about Katie and Justin and their precious journey with their son Luke. If you missed it, click here ~ Luke's Story. Over the last twenty four hours, God has been doing some pretty exciting things…Well, likely God has been doing some exciting things a lot longer than that, but we are starting to see more of His plan for them and their family unfold. Let me share a little….
Katie and Justin contacted me earlier this year saying that God had called them to adopt! If you know any of their backstory and how long they have been wanting to have a family (and now a sibling to Luke who has passed), this was super exciting news! You can actually read more from her words here at Beauty in Brokenness. We met up for some shots for their adoption announcement towards the end of February. I loved reading Justin's sweet letter to their unborn child that Katie shared on their blog recently ~ it was something they had to turn in with their homestudy;
"Dear precious son or daughter,
Mommy & Daddy have been on a long journey to you!  We also know your journey to us has been a miracle as well.  We are so excited to meet you and the loving birth mommy whose selflessness allowed you to come to our arms.  We love you.  It's so strange how our Lord works circumstances, good and bad, to come together and achieve the PERFECT plan for us.  We can't wait to hold you and tell you how much we've prayed for you, talked about you, planned what to do with you, even cried for you.  You have a very brave and strong older brother named Luke.  We will tell you all about him, and one day we will all reunite together in Heaven to worship Jesus.  Your mommy and daddy are eager to see you and until we do, be safe and warm.  Love, Mommy and Daddy"
I know how eager their hearts are to hold, to nurture, to love this next child. I know that God will provide – He is faithful and He always does…in His timing and His marvelous ways…I know flat out that adoption is expensive and looking at that amount of money to raise from our standpoint can be very overwhelming…deciding to follow God in this area for them is a huge step of faith.
Over the weekend, THEY WERE MATCHED with a birth mom! They were picked and if everything goes as planned, they will have another son in the next couple of months. As this has gone rather quickly, I wanted to share this with some of my readers who have become familiar with their story. If you feel so led, pray for them as they walk this journey! These requests are from Justin and Katie's blog – Pray for the woman who is carrying their child.  Pray that she will be as healthy as possible, that she will take care of herself and that she will feel loved and secure.  Pray for their baby 🙂  ~ That he will grow and develop as he should, that he will be protected and be safe.  Pray for them, that they will be a light in a world that needs God.
Last, as this has begun to move quickly, they are still in need financially with this process. They have a tax deductible adopt-together site if you would feel led to help. The link is HERE and I know they are very appreciative of any donations towards bringing their baby home.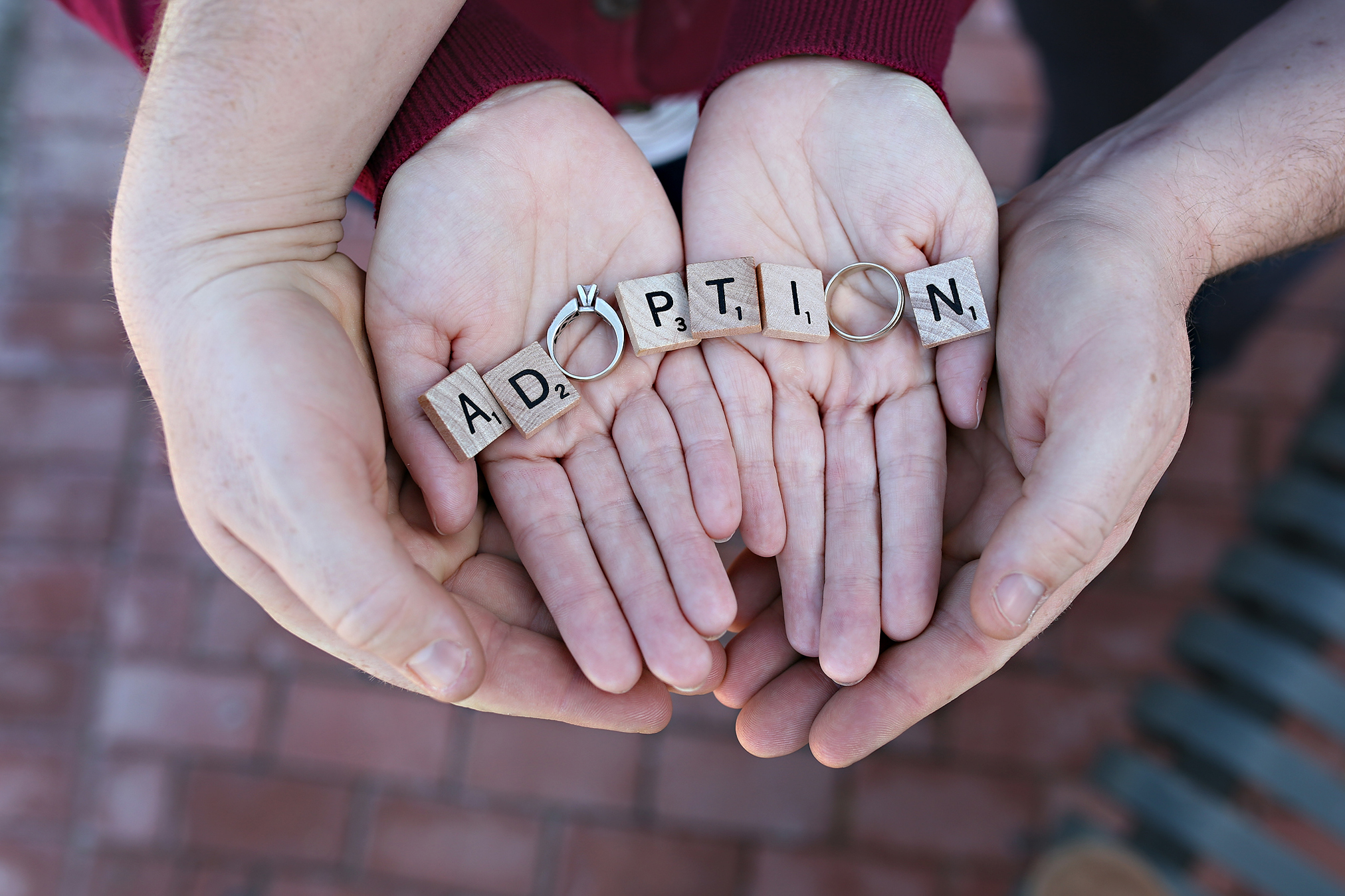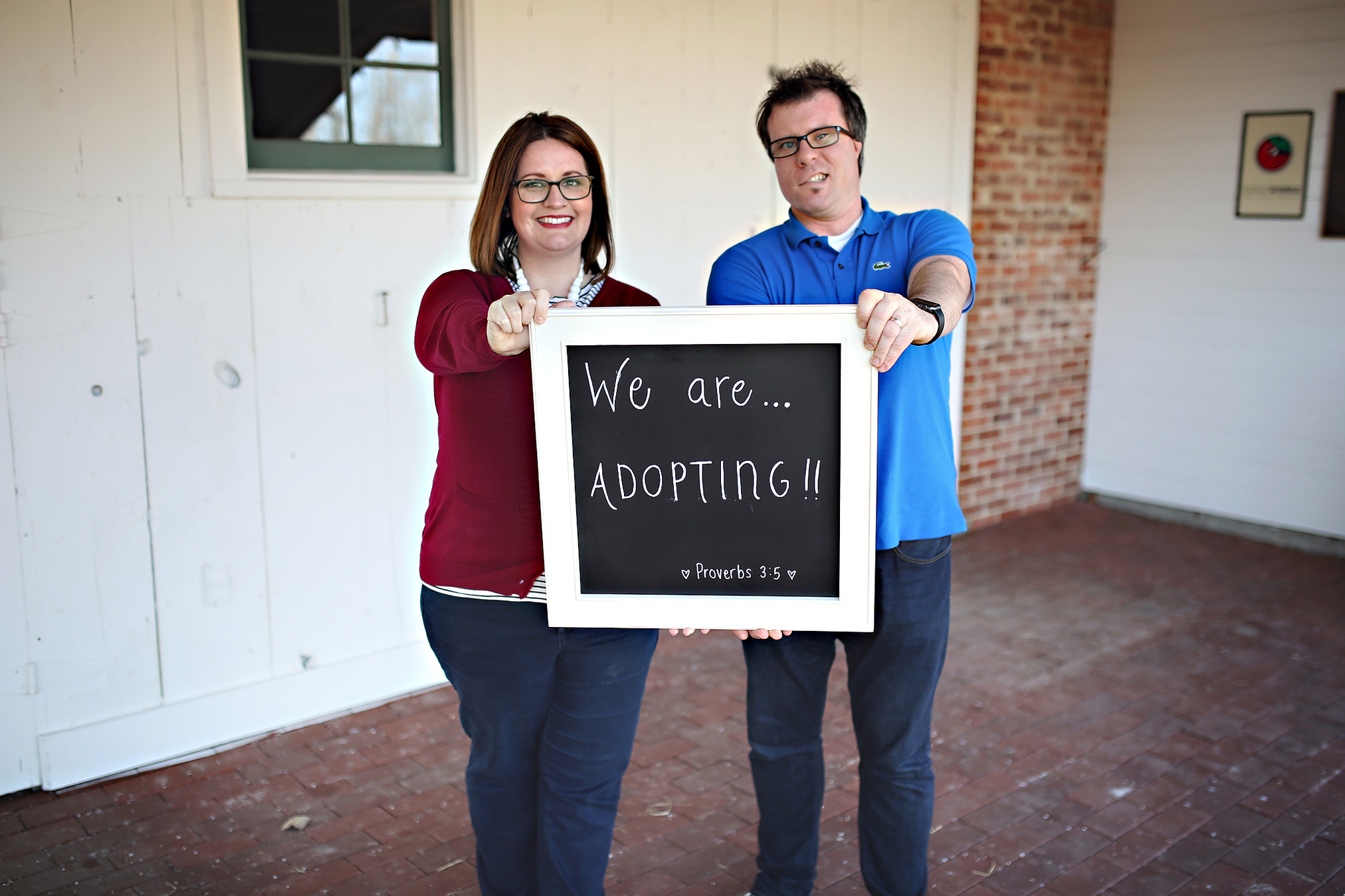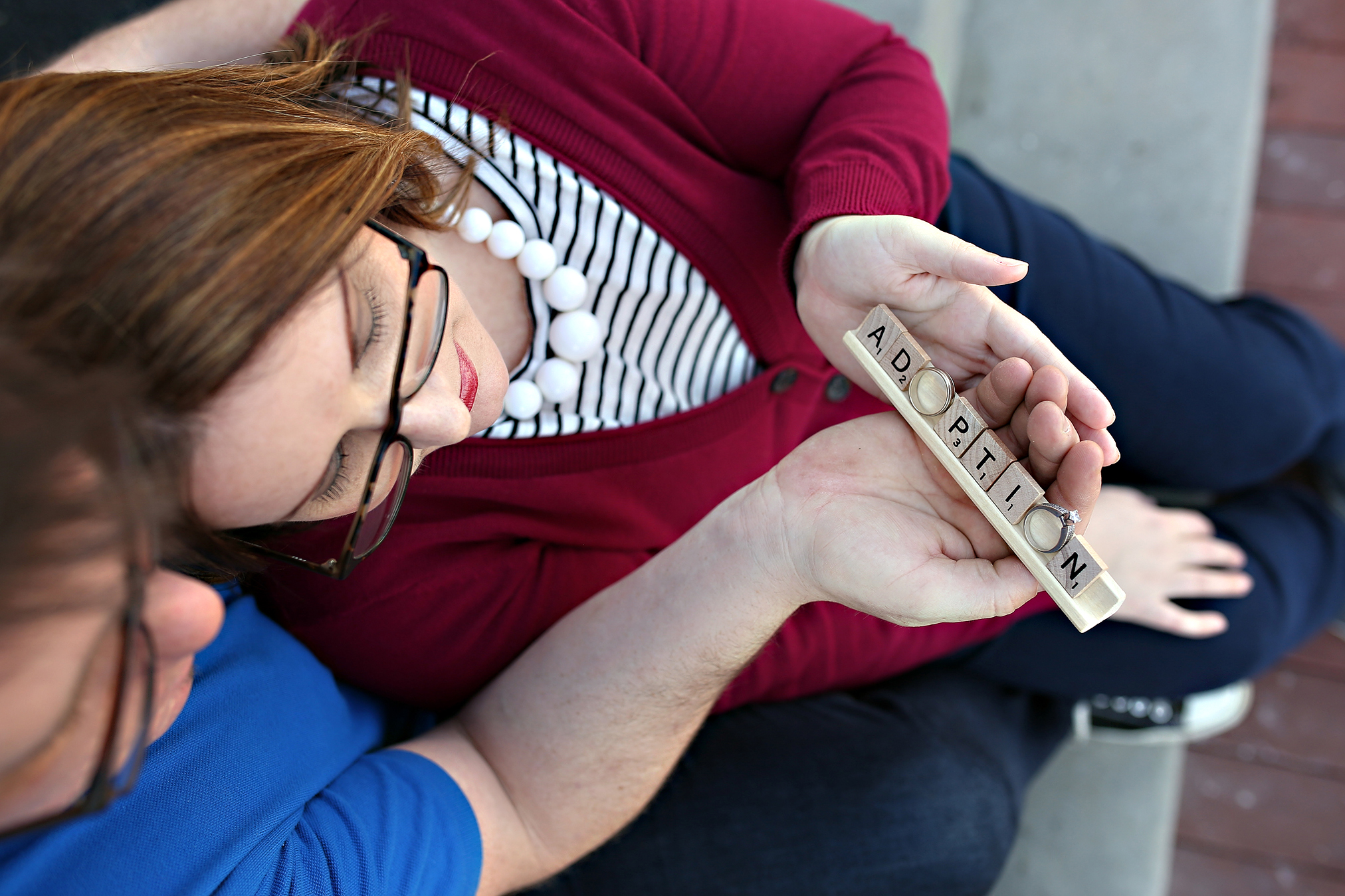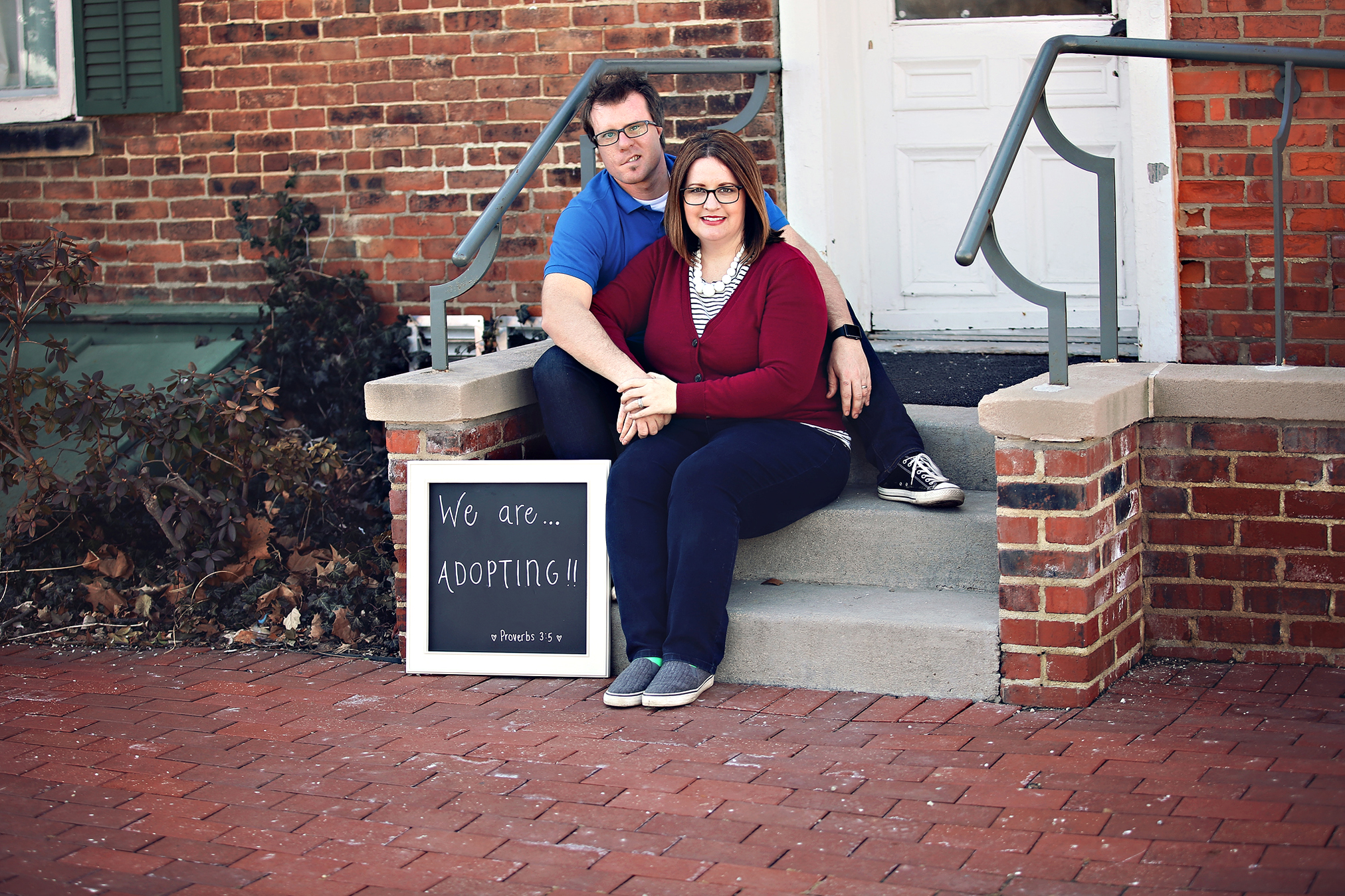 From the beginning, one of their verses they have clung to ~ throughout their time with Luke ~ was Lamentations 3:22-23:
Because of the Lord's great love we are not consumed, for his compassions never fail. They are new every morning; great is your faithfulness.
Great is your Faithfulness. God is faithful. I can't wait to see how this plays out. His plan is always better than anything I can conjure up. We trust Him as their sign says in Proverbs 3:5:
Trust in the Lord with all your heart and lean not on your own understanding.
I am excited to look back in several months and see what God has done and praise Him. I am thrilled for Katie and Justin! They are "expecting!" What joy to look forward to! If you are the praying type, join me in praying for them!