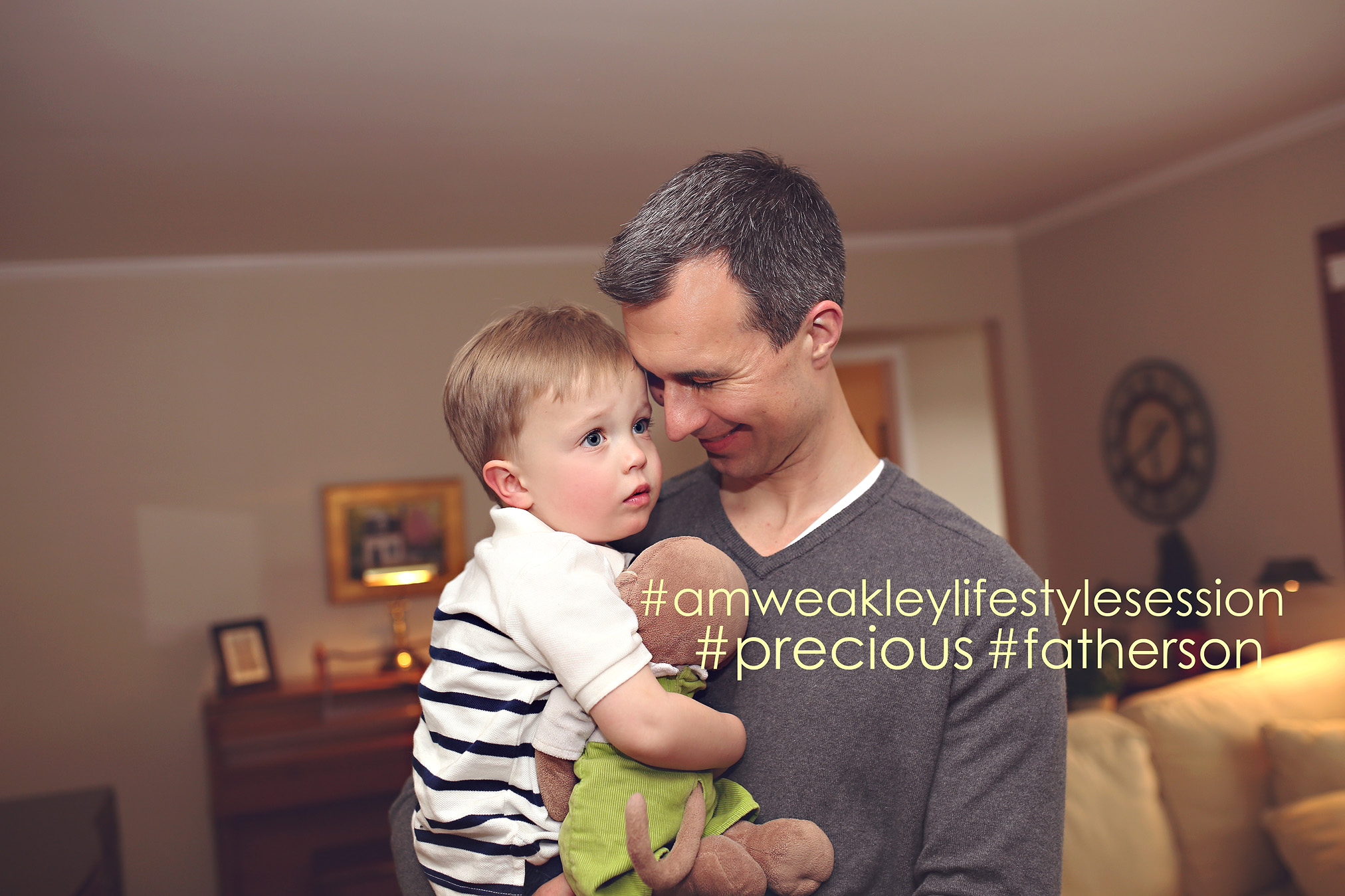 #hastaggingmaynotbearealword #learnbelow
Hastags! What are they? You see them everywhere and hear plenty of jokes about them. A few years back, I remember watching some hilarious videos from Jimmy Fallon floating around the Internet in "Hashtag speak" – laughing so hard I am pretty sure I was snorting. I was going to link one but after a quick rewatch realized there is some profanity at the end so I opted not to. So, what is a hashtag anyway? My good friend Colleen of CTPhoto Memories and I have joked with them plenty when slaphappy and editing pictures late at night. #canyousayslaphappy #ineedchocolate #nomoreediting #ilovemyjob #editingissomuchbetterwithacrazyfriend (It is hard enough to type without spacing but good mind work to figure out the message!) Seriously though, when my daughter wanted an Instagram account, I did a ton of research to make an informed decision on whether I thought she was ready for this type of Social Media. In the process, I learned about the hashtag (only one piece of our puzzle deciding if she was ready for her own account – but it is all i will reference now). If you already know what a hashtag is, you can skip down, but read the last paragraph at least as it is why I decided to write about this.
First of all, the hashtag looks like a tic-tac-toe board – this specifically: #. In Social Media platforms, hashtags are used to draw attention to, promote or help link and find topics or categories of interest. Hashtags use no punctuation and no spaces and you can create any hashtag you want. One popular hashtag people use is "tbt" for Throw Back Thursday. This usually links an old picture, quote or story on Instagram, Twitter, Pinterest, Vine or Facebook. Various Industries may have more popular ones but you can come up with anything you like. Hashtags can be super helpful for finding information or vendors … and helpful for finding ideas or connecting with like-minded people. Heavy social media influencers are generally very strategic in how they use these tags. Businesses are hiring social media managers now-a-days to accurately and most effectively use all Social Media networks and this includes appropriately using these hashtags within their industry.
Popular hashtags for photographers include #photooftheday, #instagood, #chasinglight, #communityovercompetition, #portrait, etc…I link all of the photos I post on Instagram to one of a few hashtags specific to my brand and business name: #amweakleycreativefamilies, #amweakleylifestylesessions, #amweakleyseniors, etc. This is a great idea that I actually stole from Katelyn James after watching a workshop she was speaking in. This way whenever I have a new client, I can tell them to search the correlating hashtag to the type of the photography they are looking for. Instantly there is a portfolio of my work for them to view and see if they connect with and would feel comfortable using me. See the image below for a screenshot from Instagram. I clicked on the magnifying glass search tool at the bottom of the Instagram screen on my iphone. In the search bar, I chose to search the tags and typed in amweakleyfamilies. This is what came up: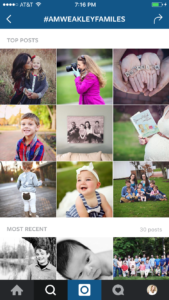 You can make any hashtag you would like! If you are an Ohio bride searching for a venue on Instagram for example, you could hashtag #ohiovenue and see what pops up.
Why am I sharing this? Social Media feels at times like it is taking over the world! I know it is useful…but to use it to the fullest, I want to be educated so I can make informed decisions and BE INTENTIONAL in my posting. (God is always teaching me to live each day and each moment with purpose! We only have so many days and moments here on this earth, so I want to make them count!)
This brings me to why I decided to share this today. I noticed a thread between some of my daughters friends the other day. The girls were being sweet and chiming in with fun comments and all sorts of cute hashtags. I figured they had no idea what a hashtag was or how it was used. #nofilter is a popular one on Instagram and gets a boatload of tags daily. I clicked on that by one of the girls comments and the first frame of 9 images had three pornographic images in it including one graphic video. This girl, unknowingly was linking people to pornography. If you scrolled down further, there was a mix of cute images and some I would consider very inappropriate. I have chosen for now to not let me daughter search or use hashtags. Her motives may be completely pure but unfortunately that isn't how everyone's mind works and I don't think she is ready to encounter and sift through these things (I don't even want to have to do that!). Instagram attempts to filter some, but there is a ton of pornographic content still there. When I add hashtags to my posts, I always look them up right away and delete them if I feel that they aren't reflective of me or my style. Sidenote: What shows up under any specific hashtag changes by the second at times. Any time someone posts a new picture and adds the #nofilter hashtag to it for example, that picture then shows up under that hashtag when you search. There you have it – my quick explanation of hashtags and why it is important to be intentional when using them.
#haveablessedweekend