Their story started right here in Central Ohio.
However for the past four years, it has been written in two different states
almost 400 miles apart.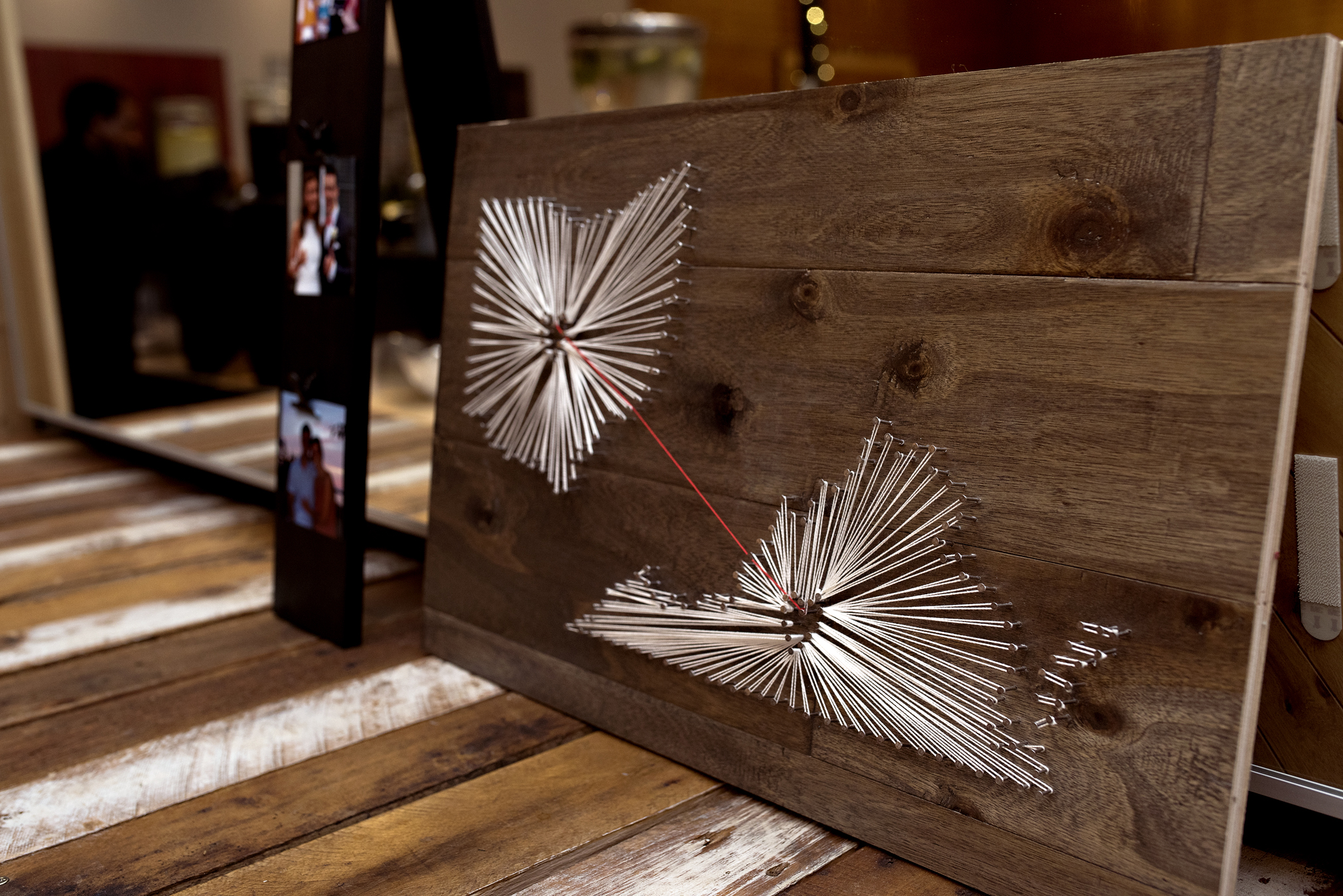 Audrey and Andrew met and started their relationship in high school.
Both graduated and were gifted athletes, going to their own respective colleges and becoming integral parts of their college's sports programs. They continued this beautiful love story for FOUR years separated by quite a distance. I cannot imagine the commitment and communication that took! Their wedding not only brought them back together permanently, it was a reunion of sorts…a reunion of their high school community; a reunion of their very supportive families; reunions of their college friends and teammates. These two are loved and supported by so many! What a precious gift!
Their wedding day turned out to be a beautiful, sunny day! We were so thankful for the gorgeous weather, no IKEA traffic, etc. Enjoy looking through their Wedding Story as seen through my eyes and my super helpful and talented second photographer for the day Amanda Estep of Amanda Estep Photography.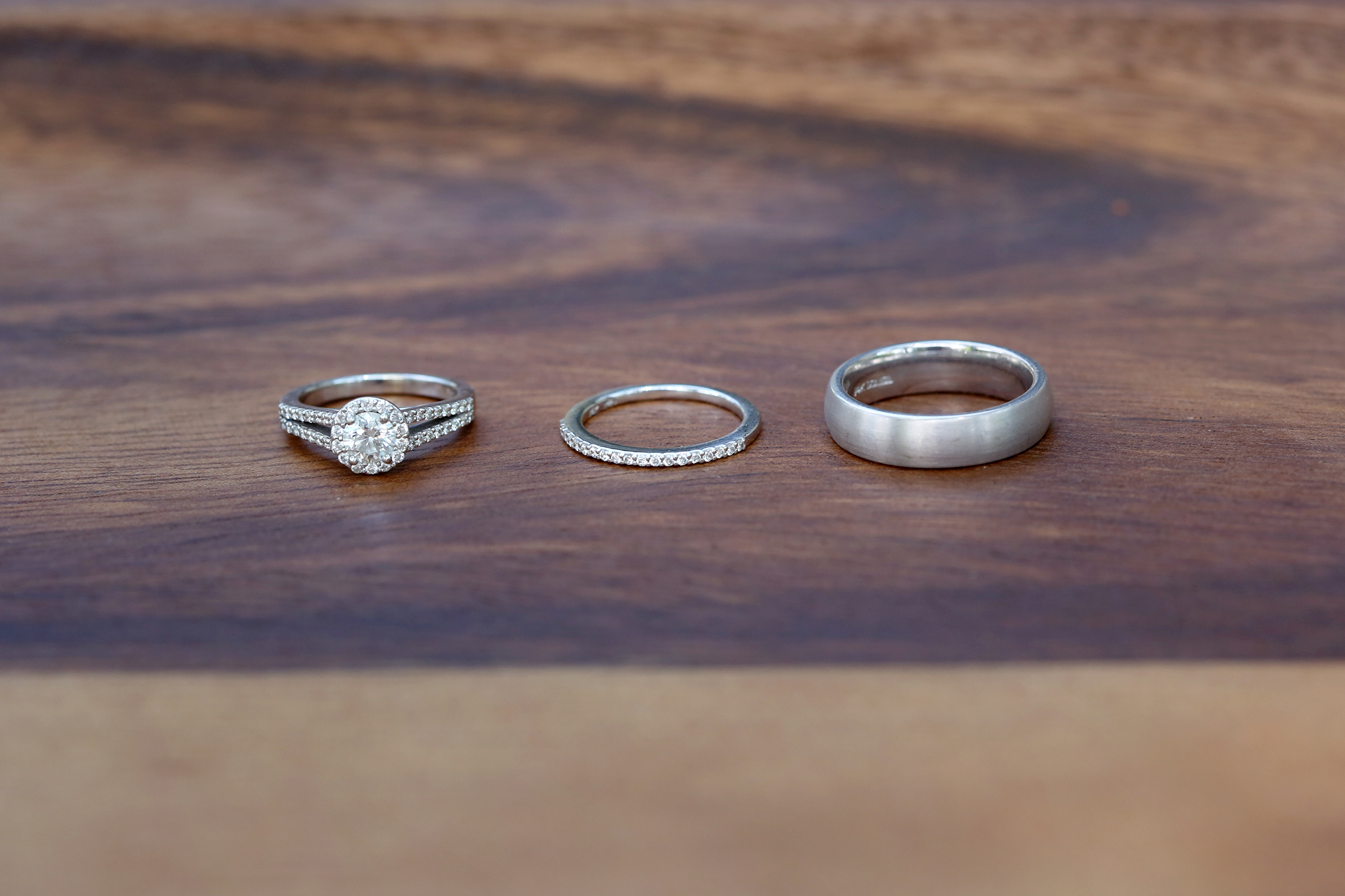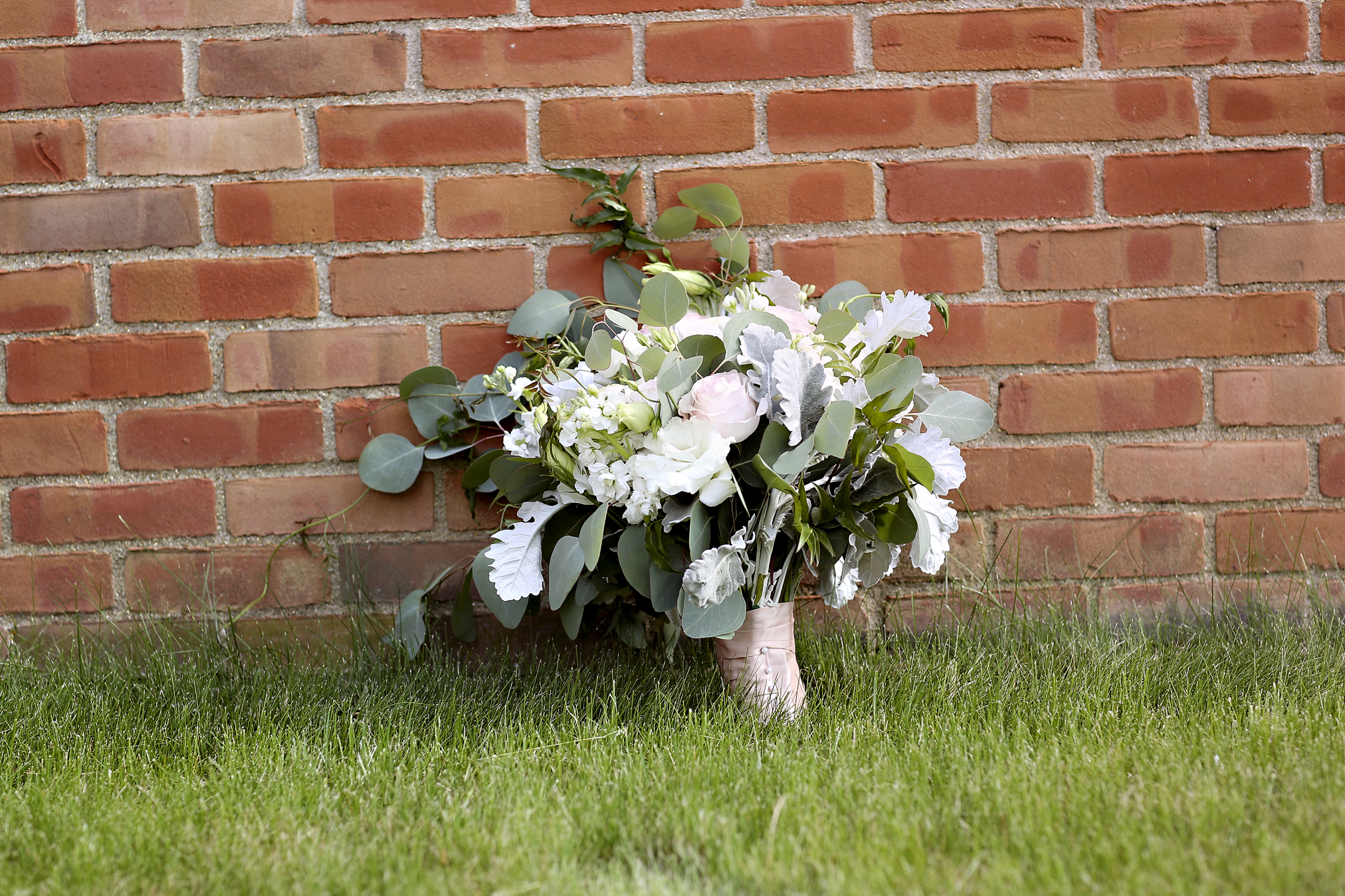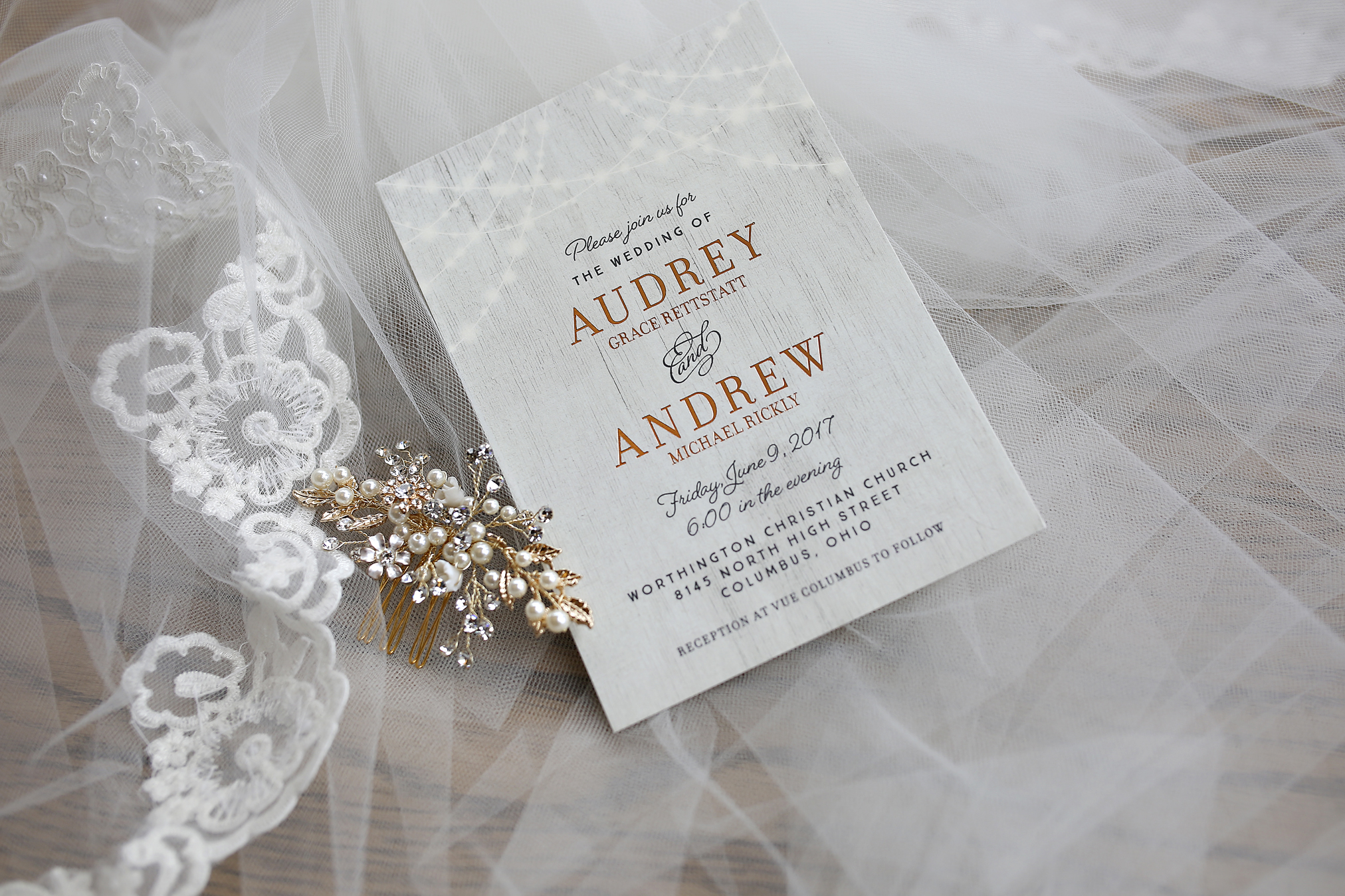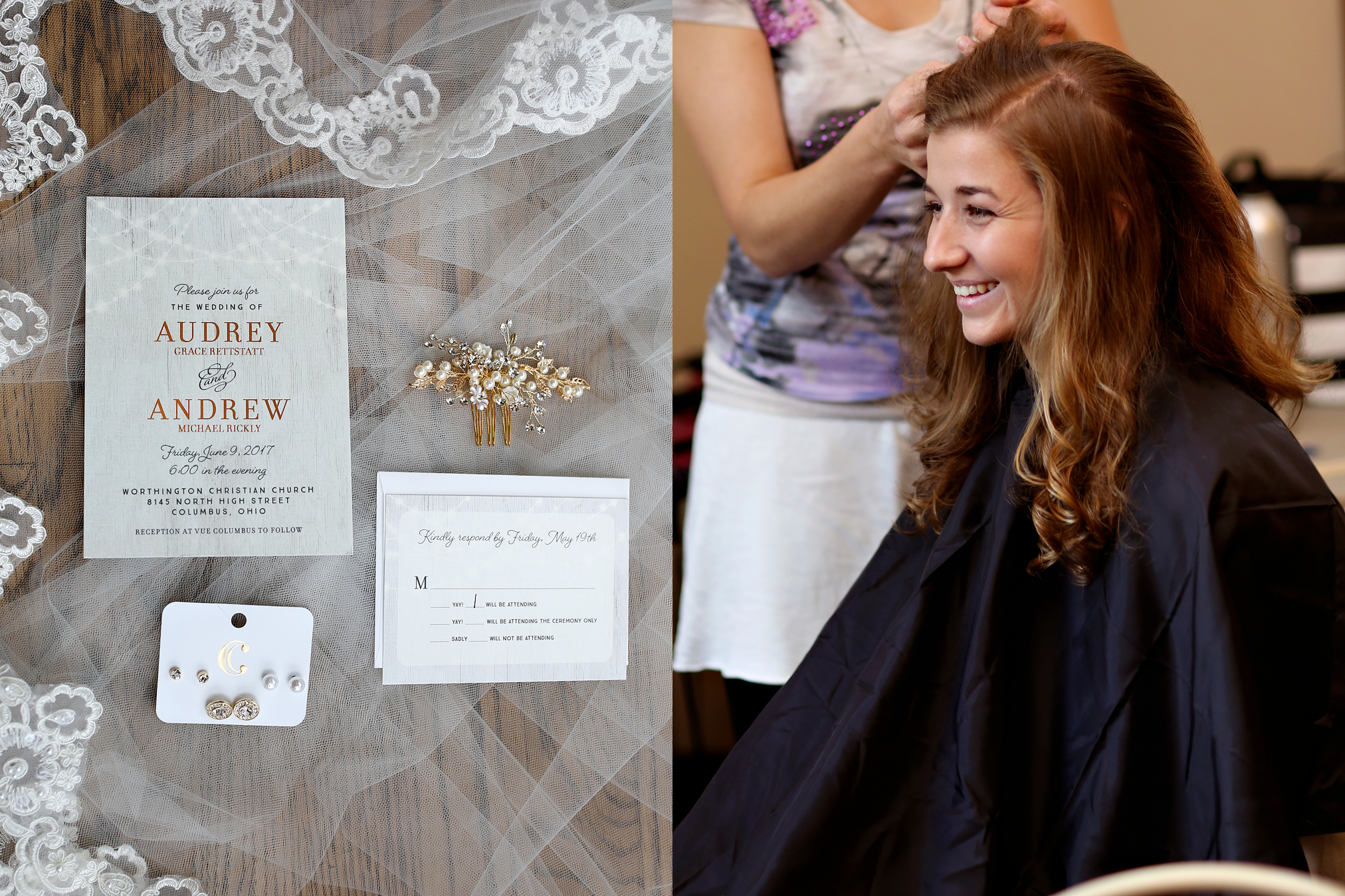 Becky Barlow and Elia Raikes did a lovely job on the ladies' hair as we enjoyed getting ready at the lovely Jeffrey Mansion in Bexley.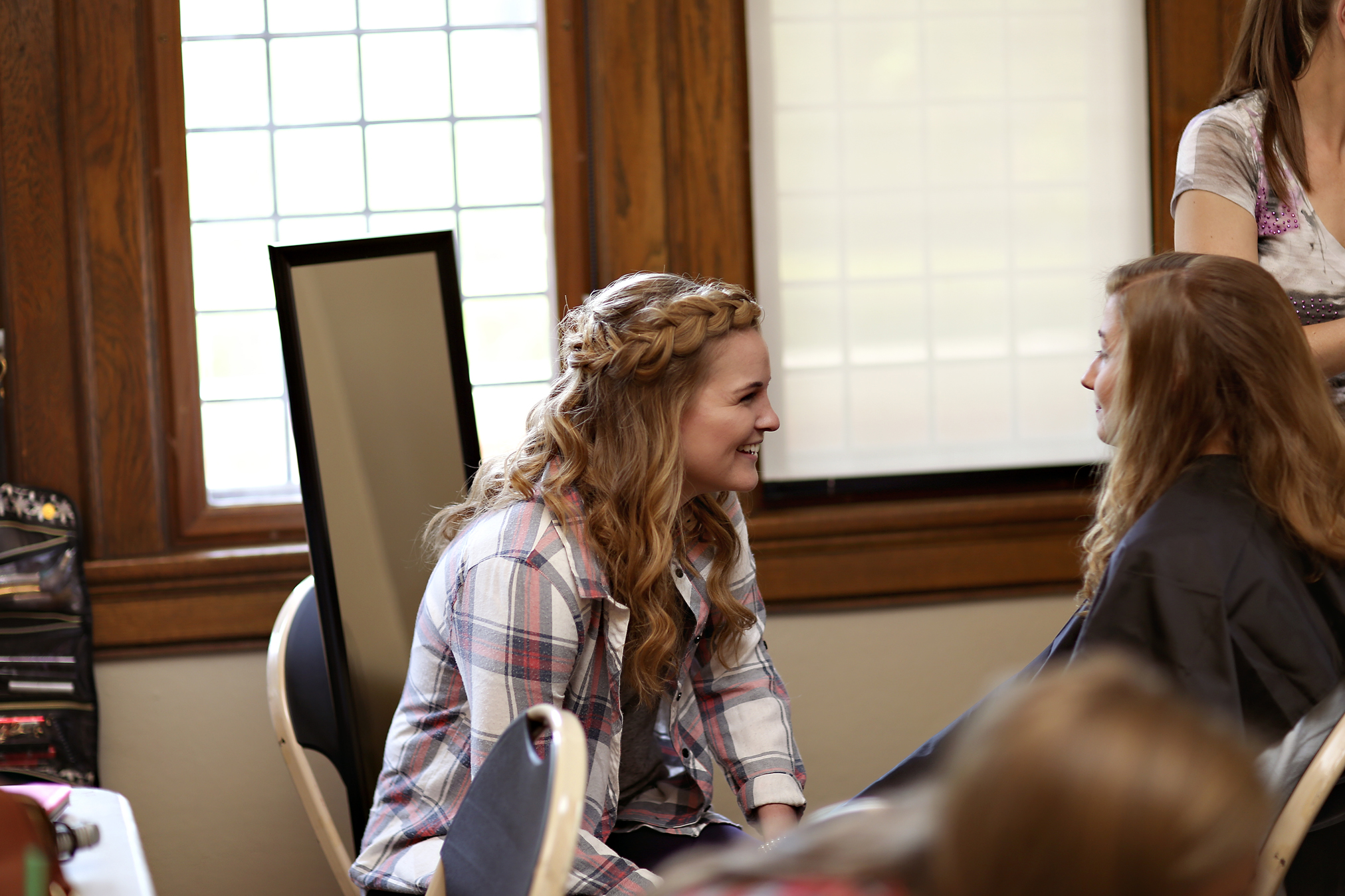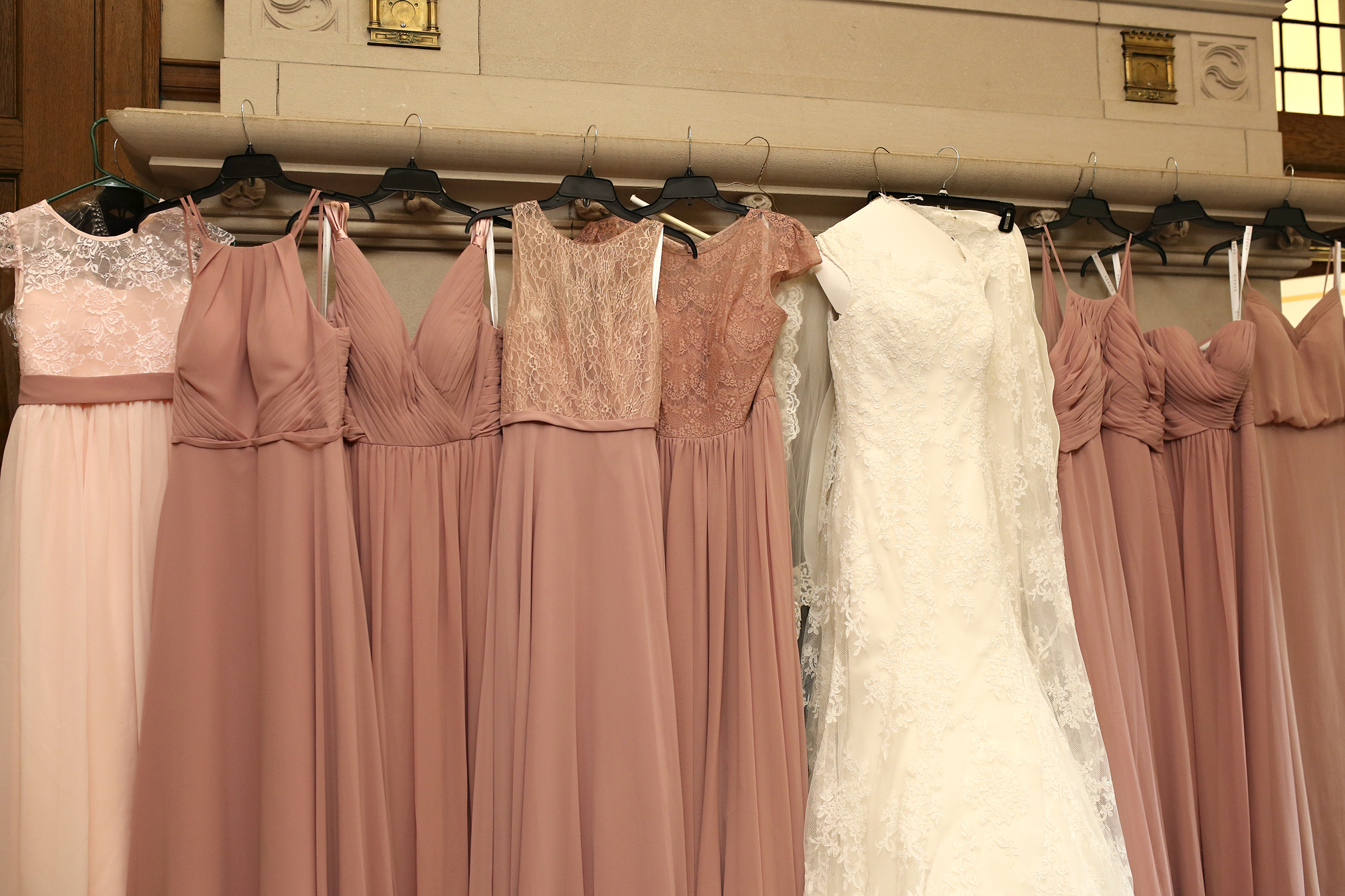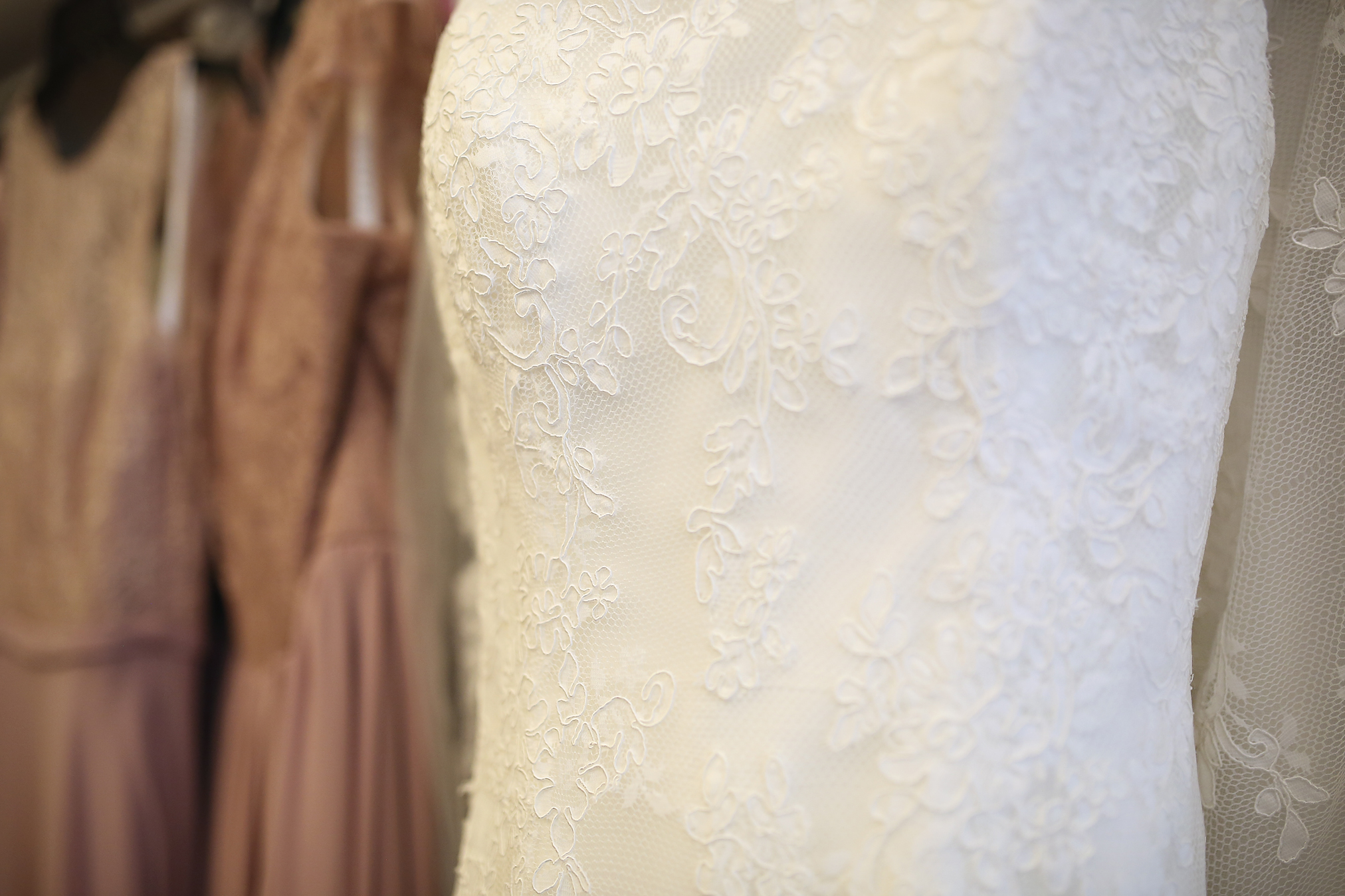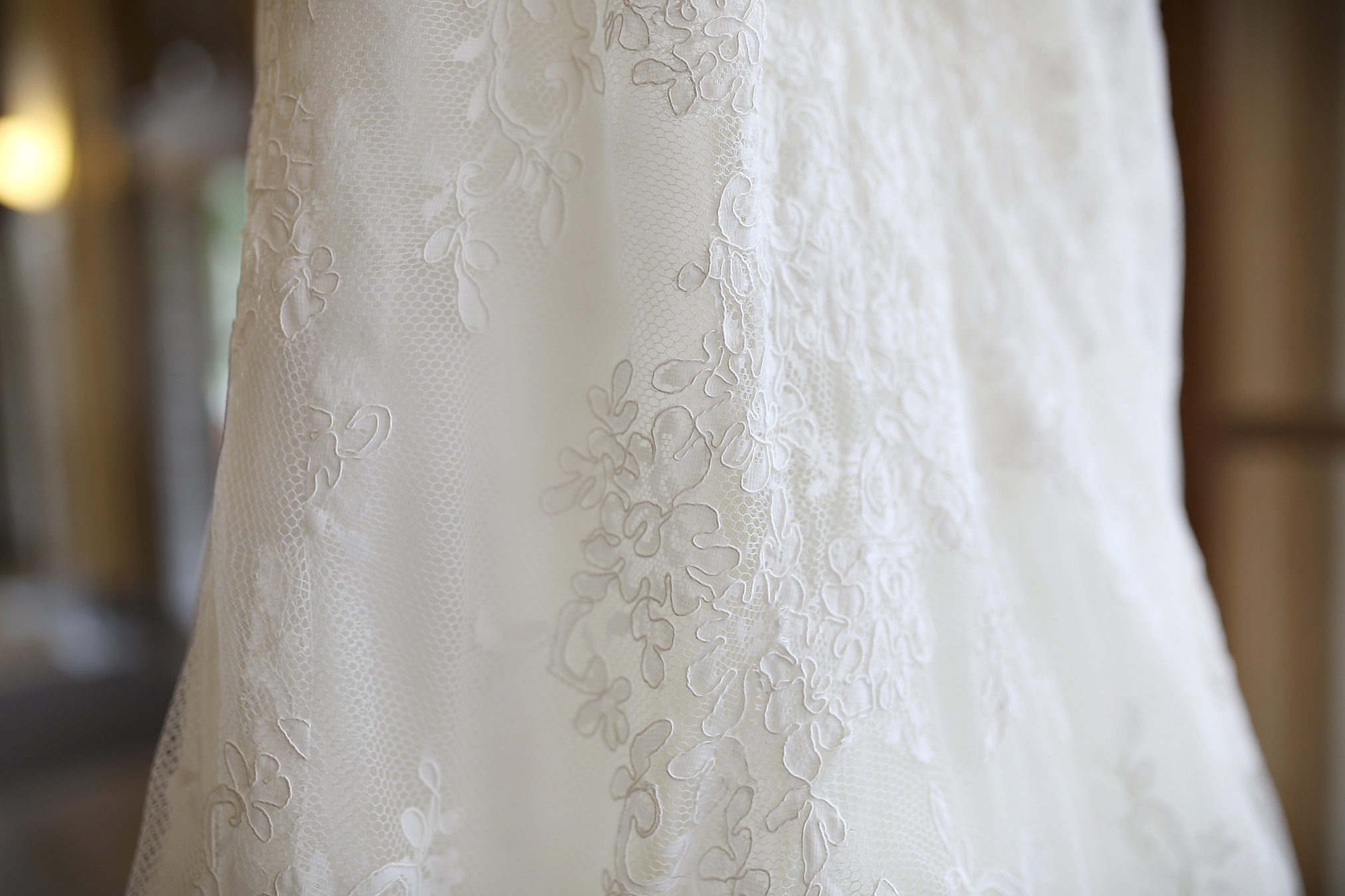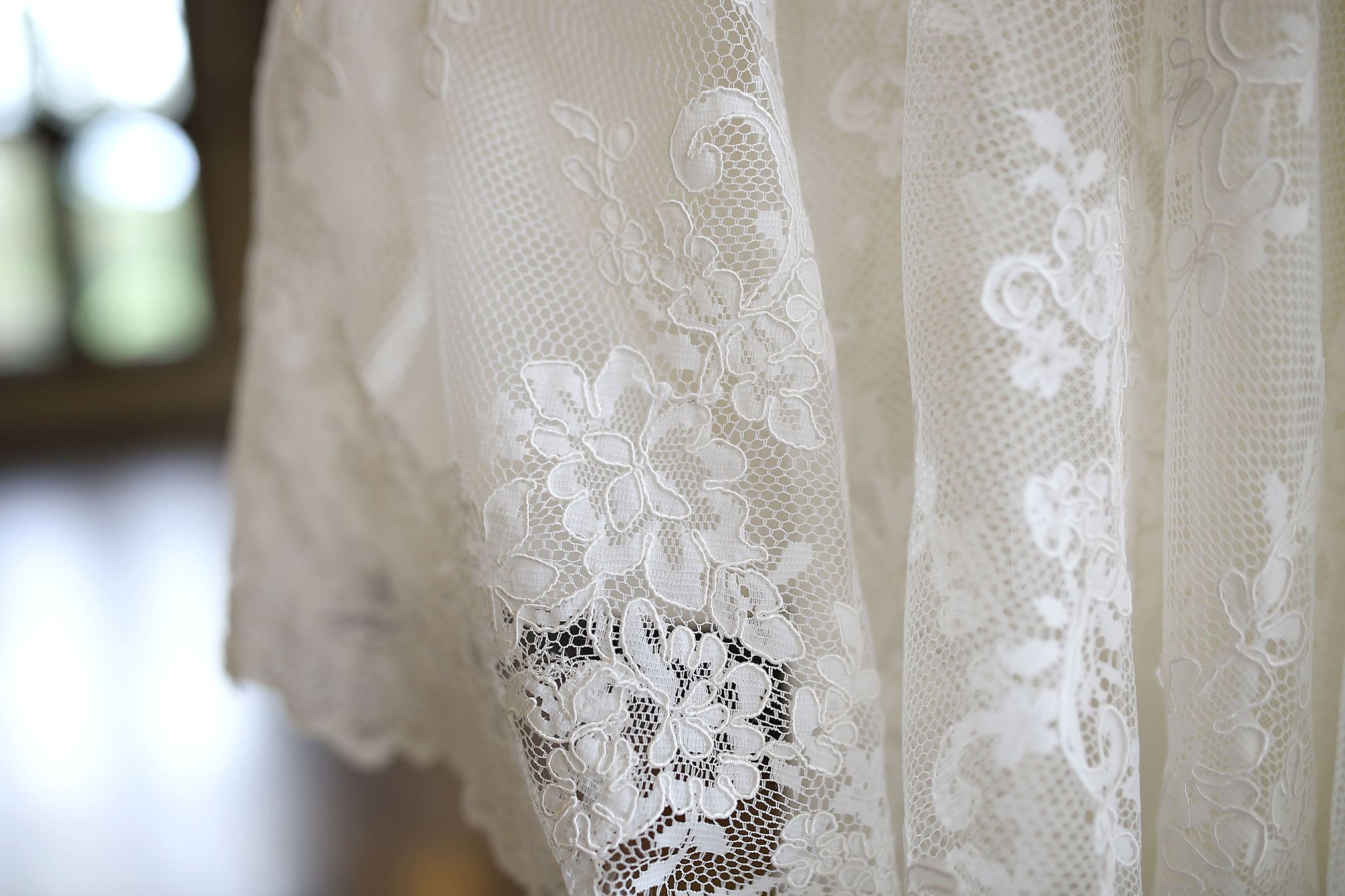 I couldn't get enough of the lace on this dress. It was timeless and lovely! The mother of the bride is a talented seamstress and made the bride's veil ~ so meaningful!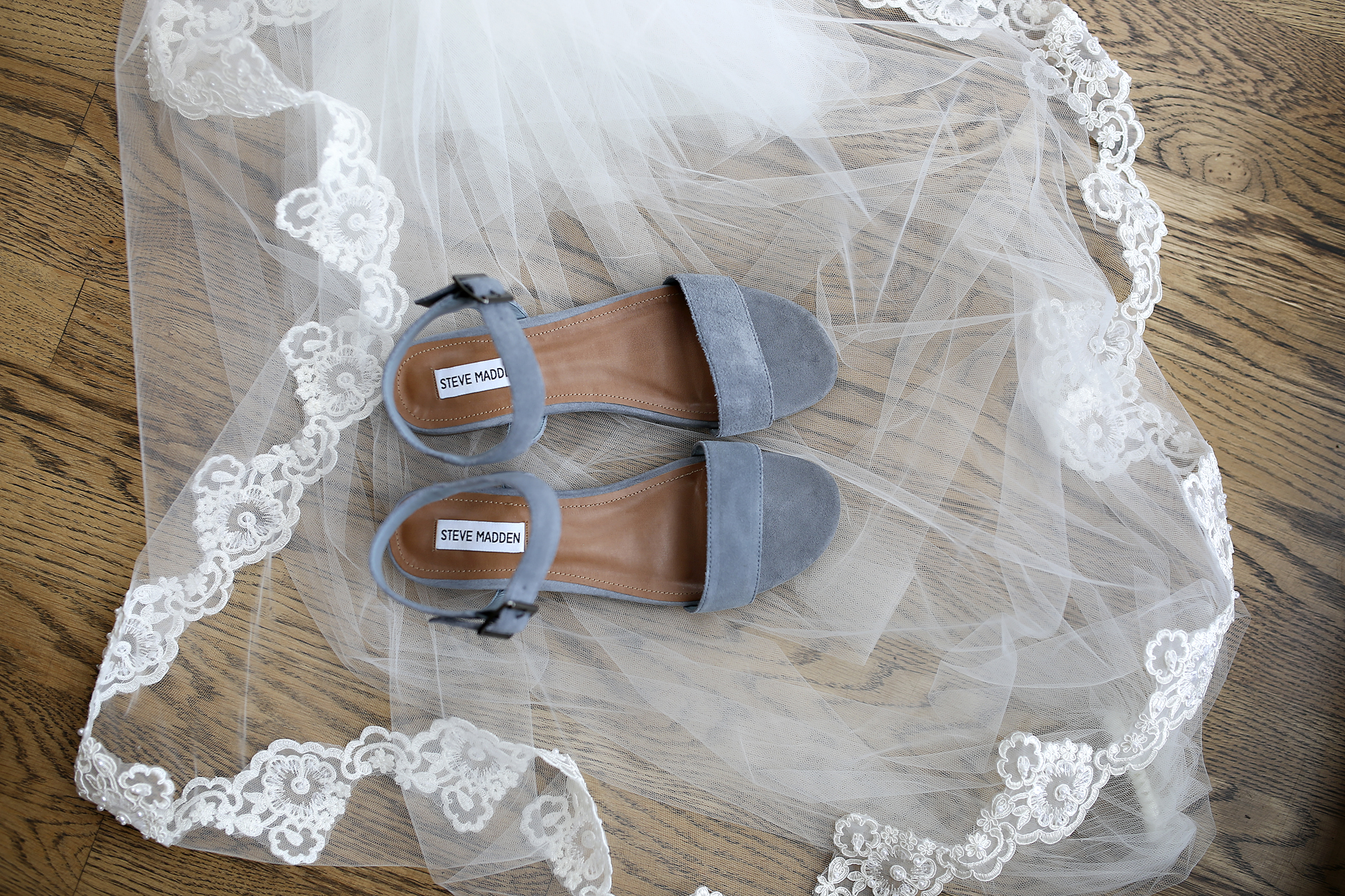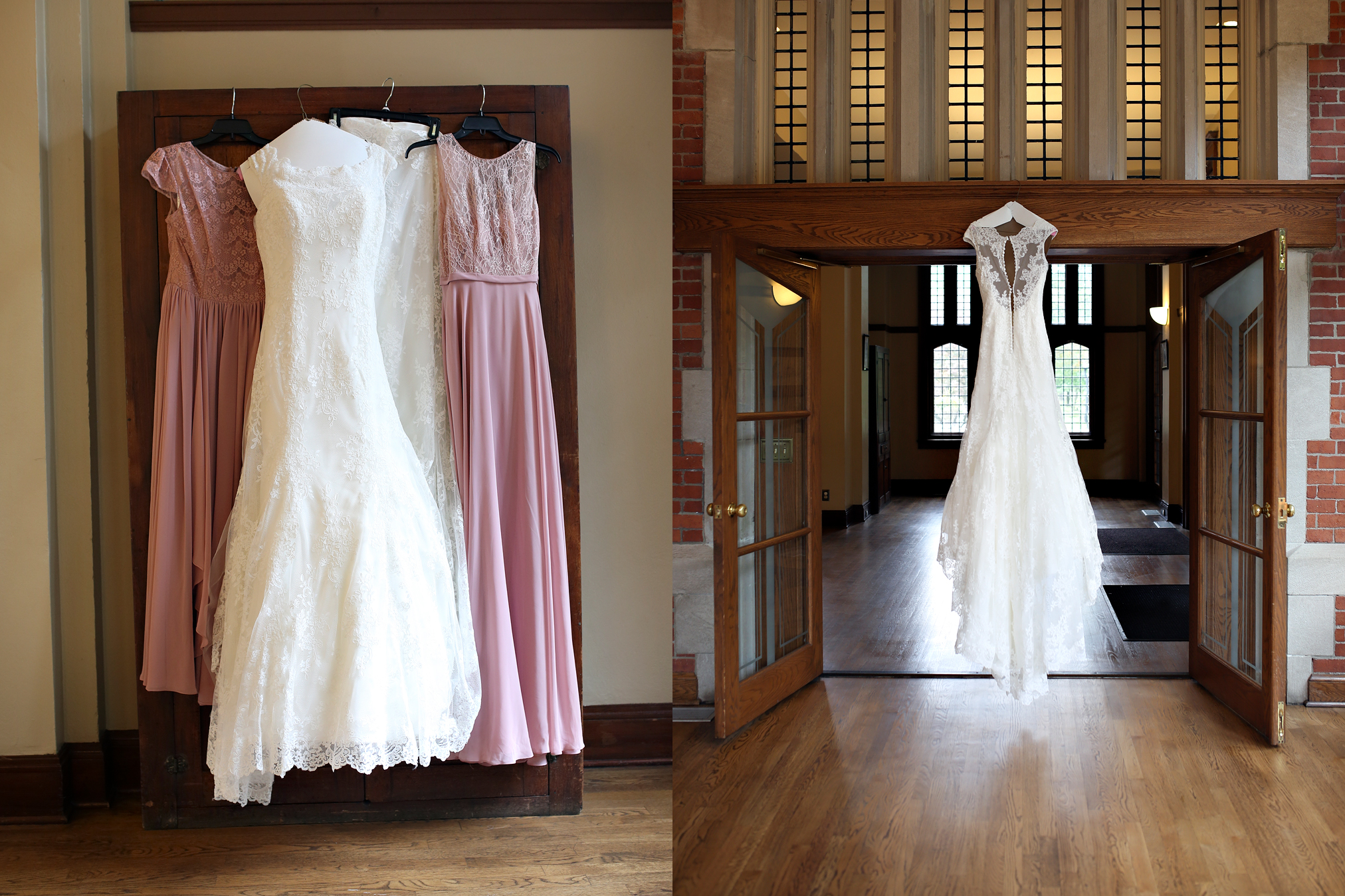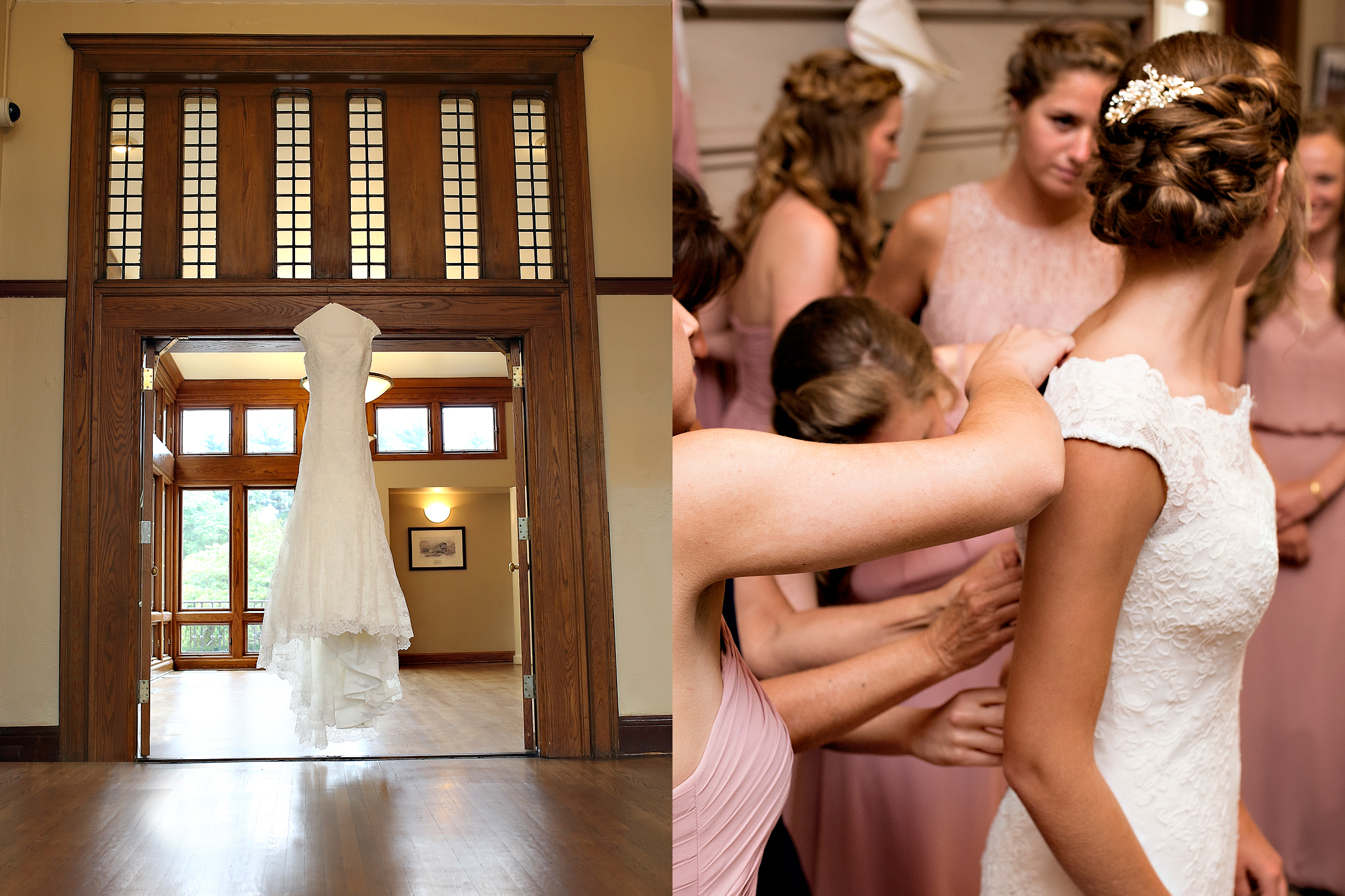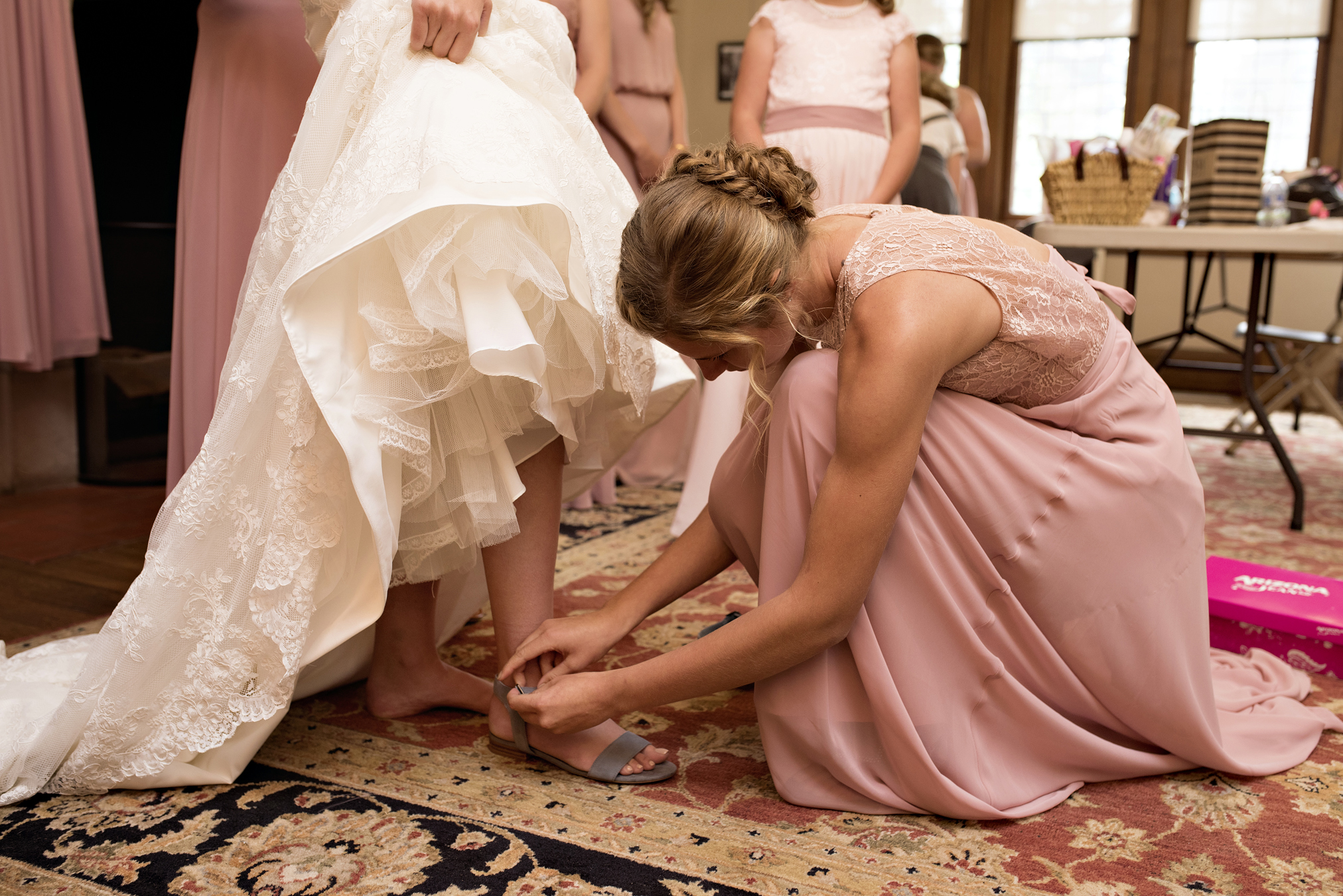 The flowers the girls put together at Flowerman were absolutely gorgeous.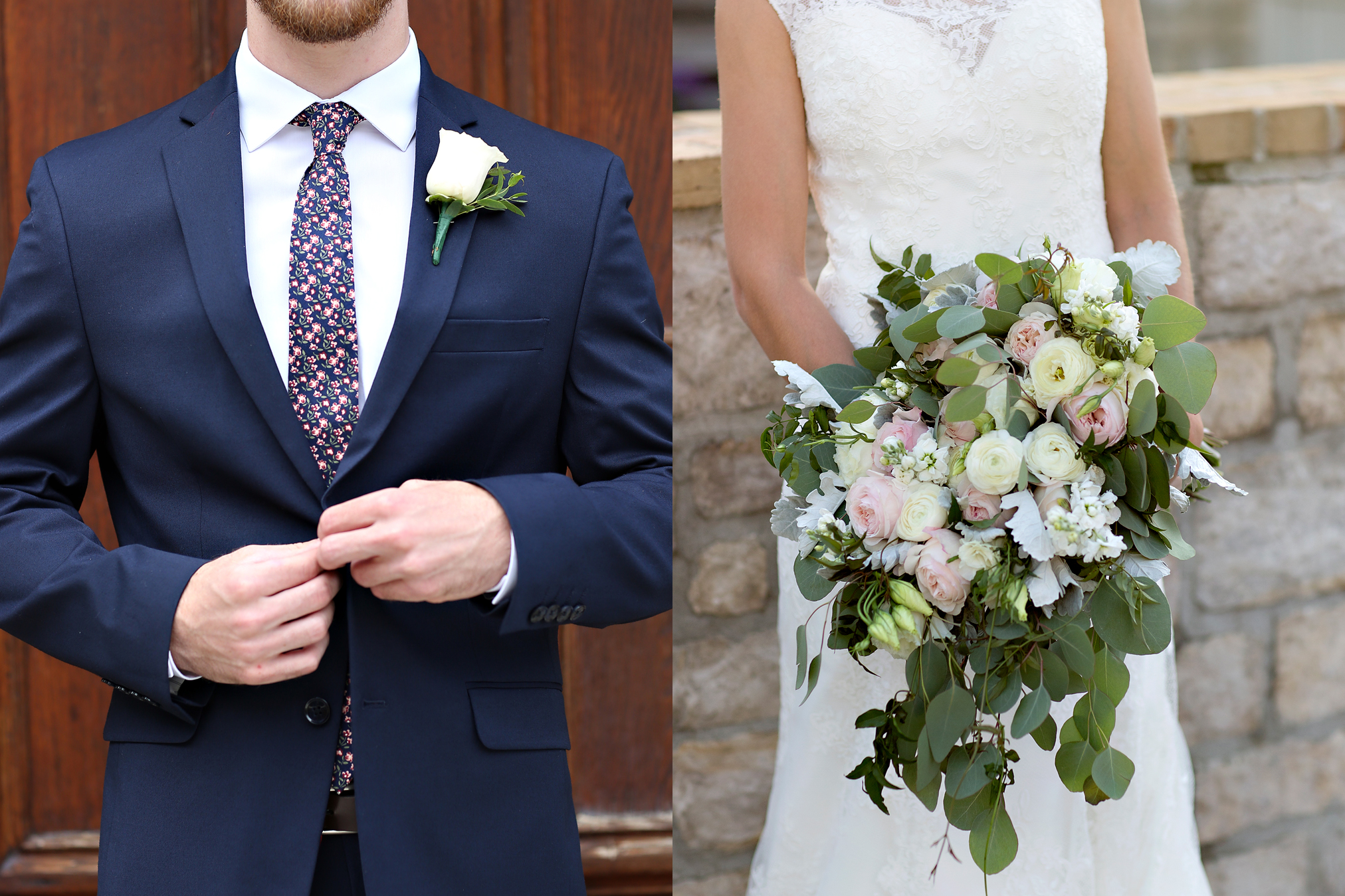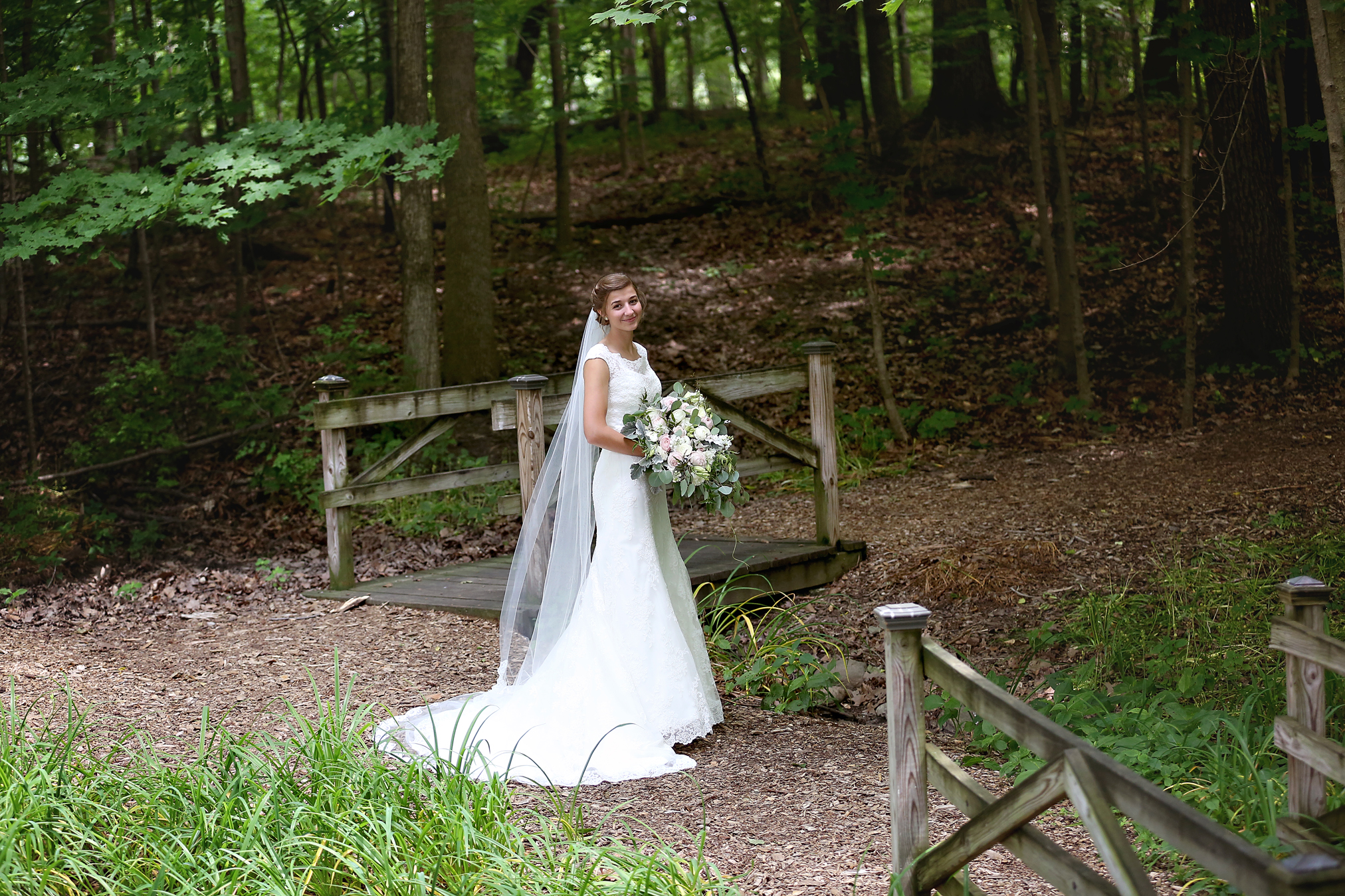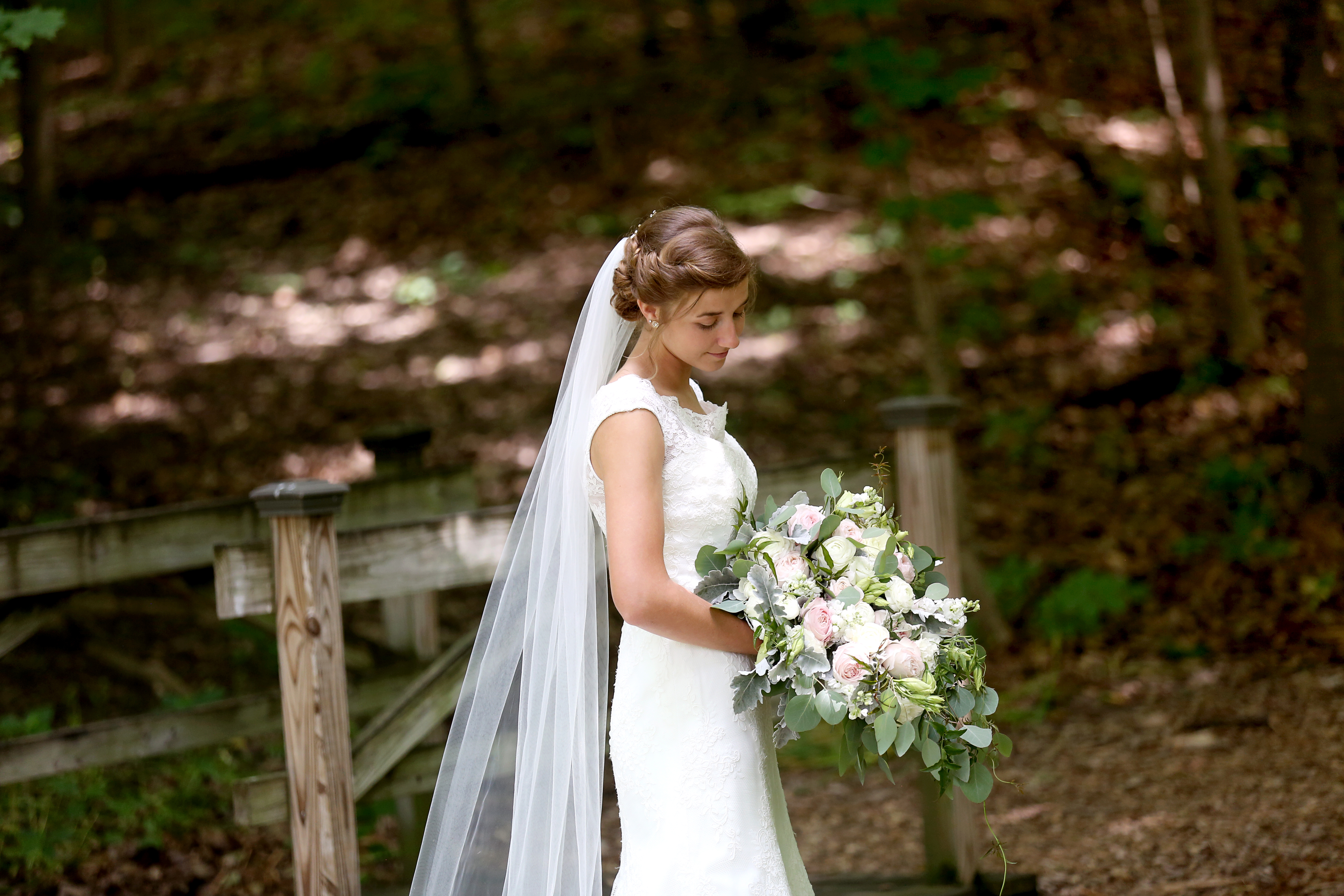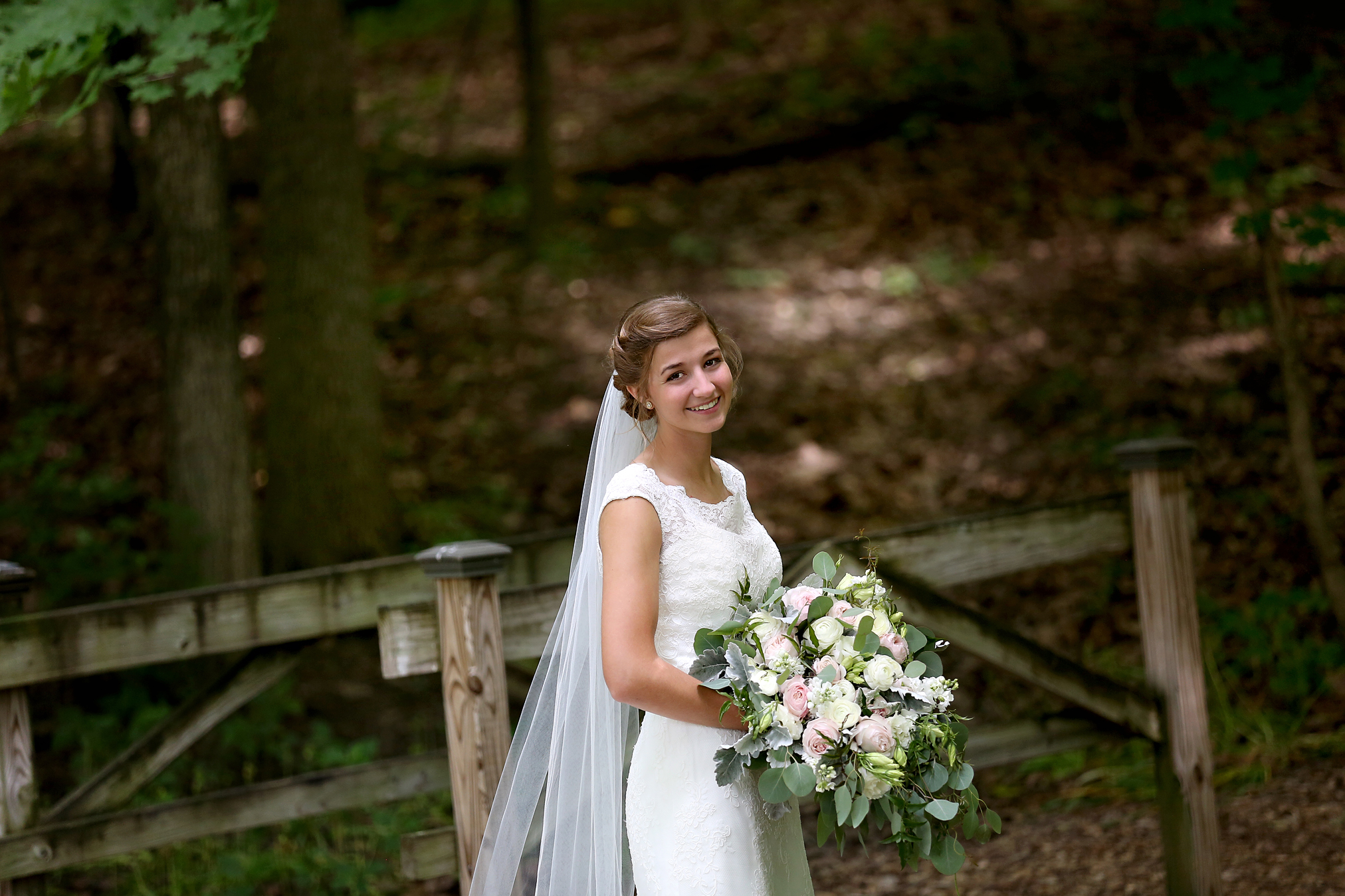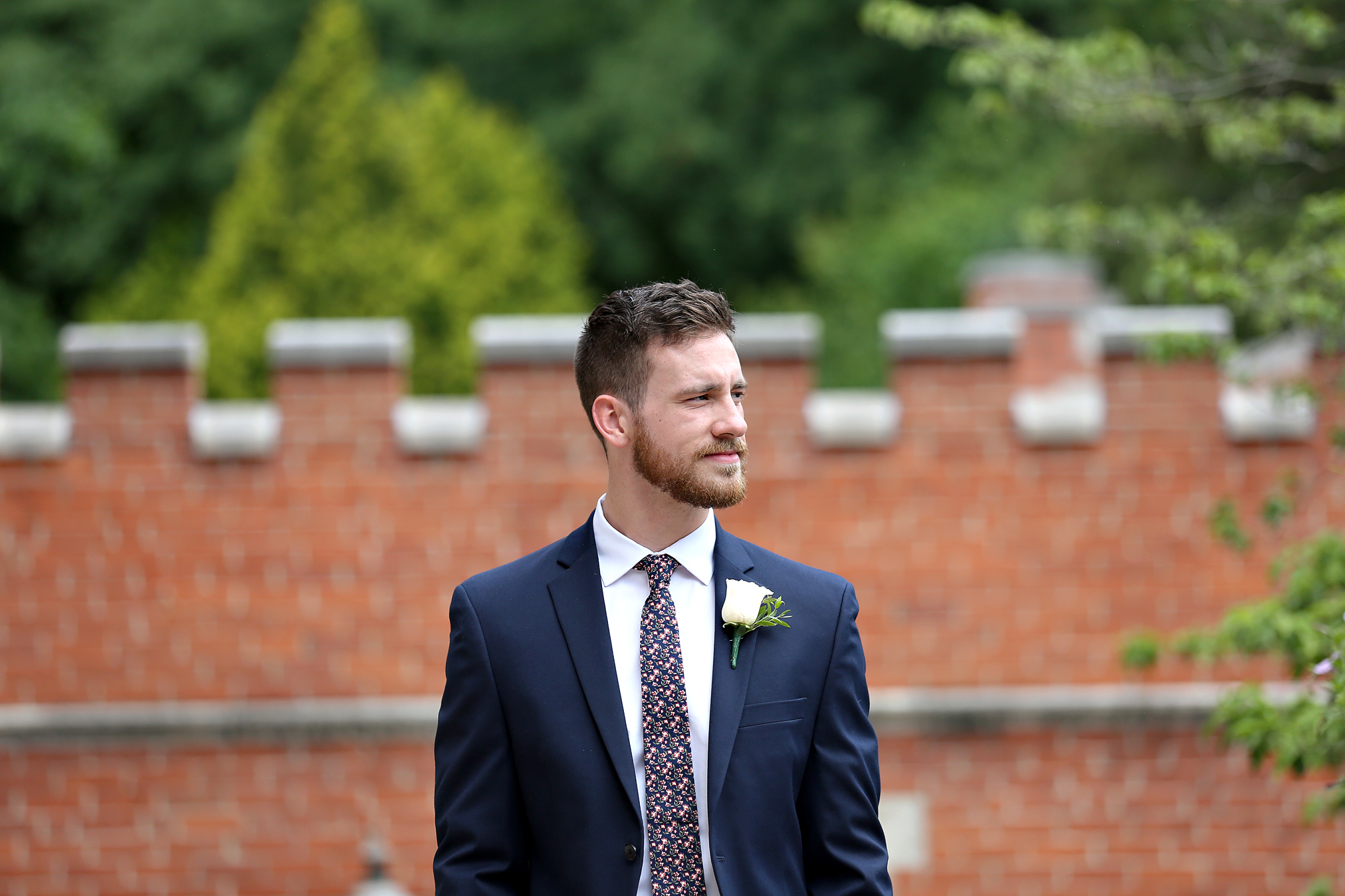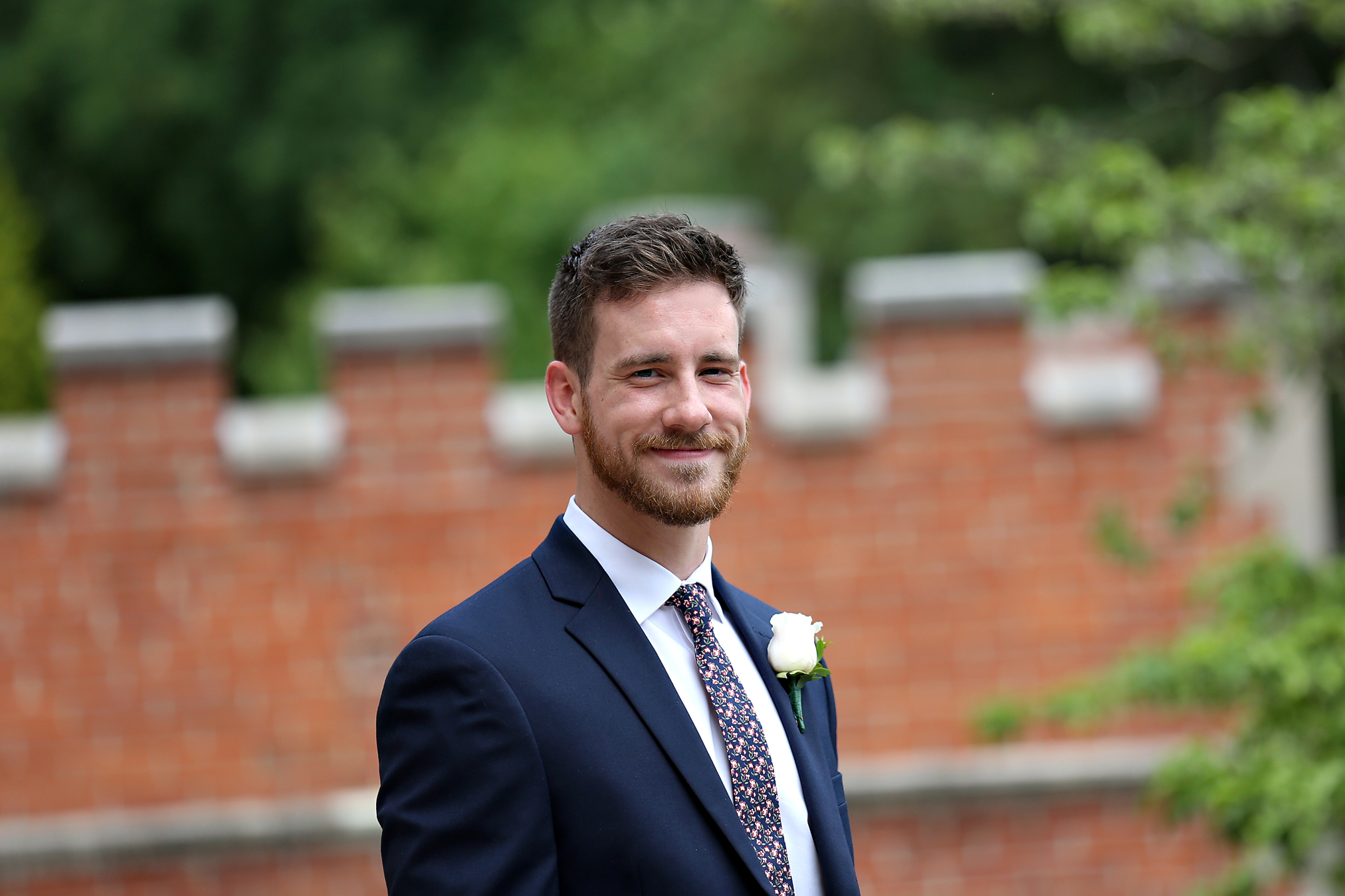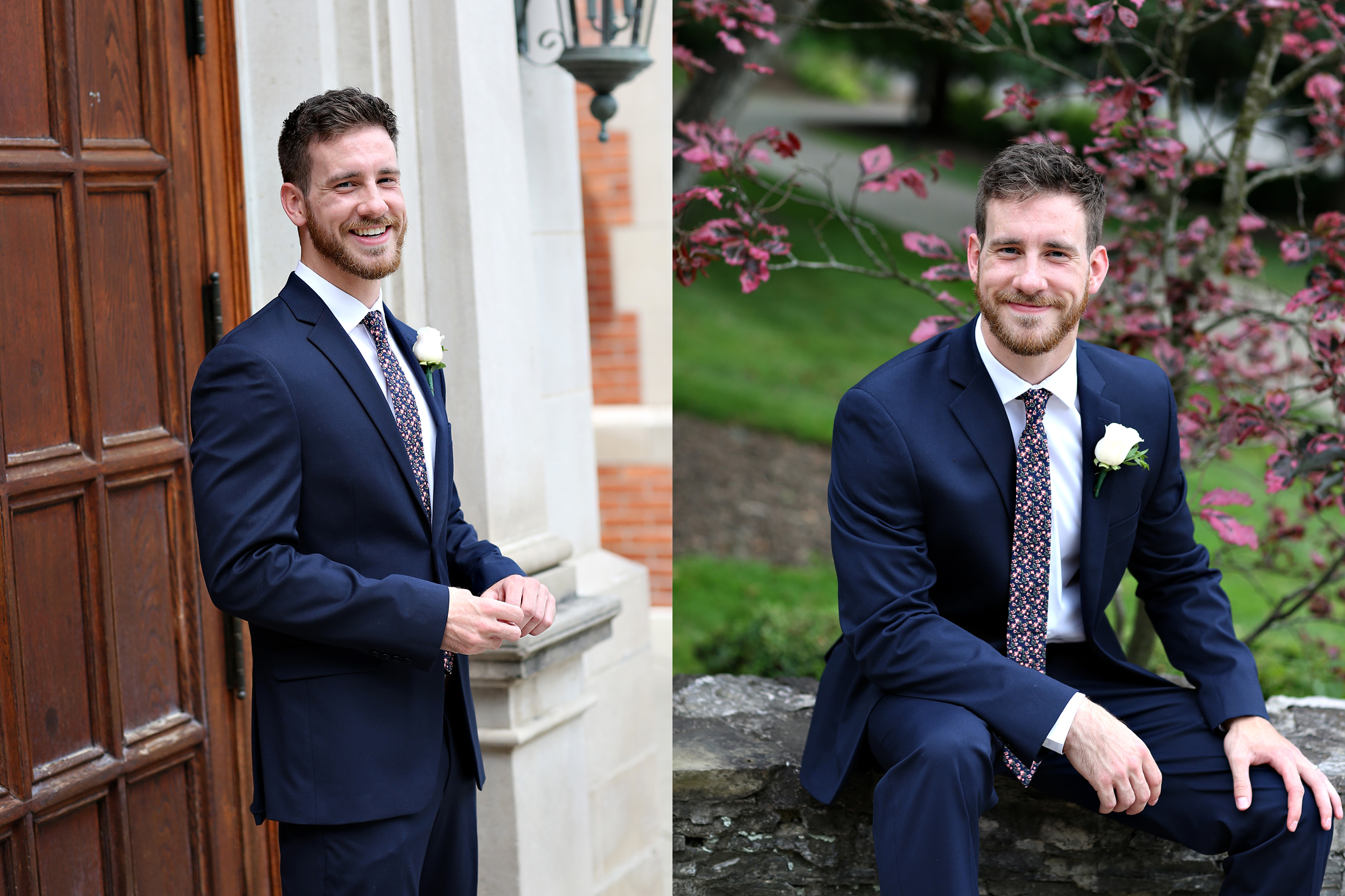 I loved their first look.
I loved it because I know how ready they were to spend their wedding day TOGETHER! Sometimes seeing your best friend, the one you are committing to forever, is so calming on such a big day. Andrew and Audrey had a lot of guests coming to their wedding and a big wedding party (so many people loving them!) – but sometimes it is nice to have those quiet moments together in private…and we literally were in the trees in private, in the quiet…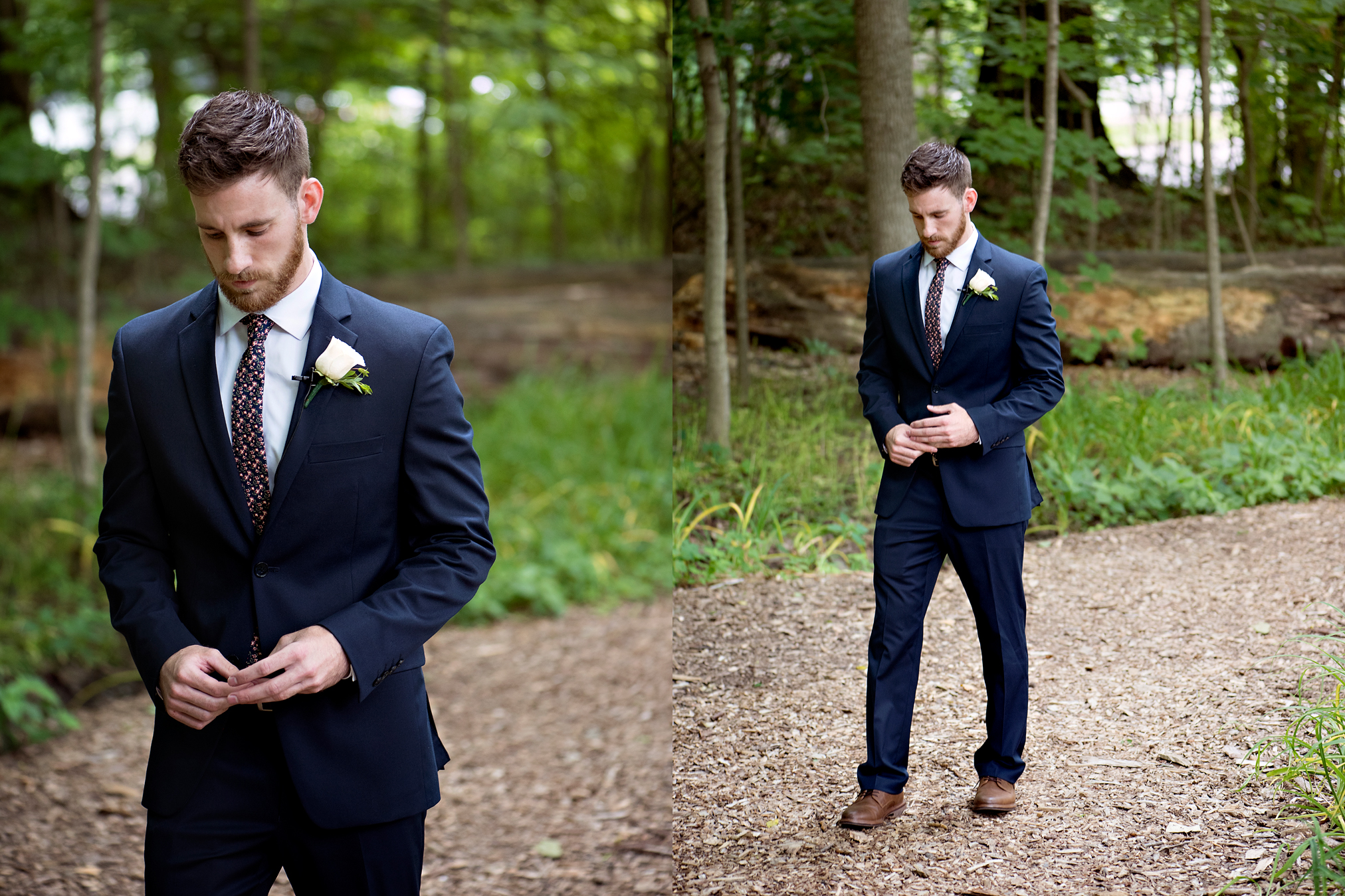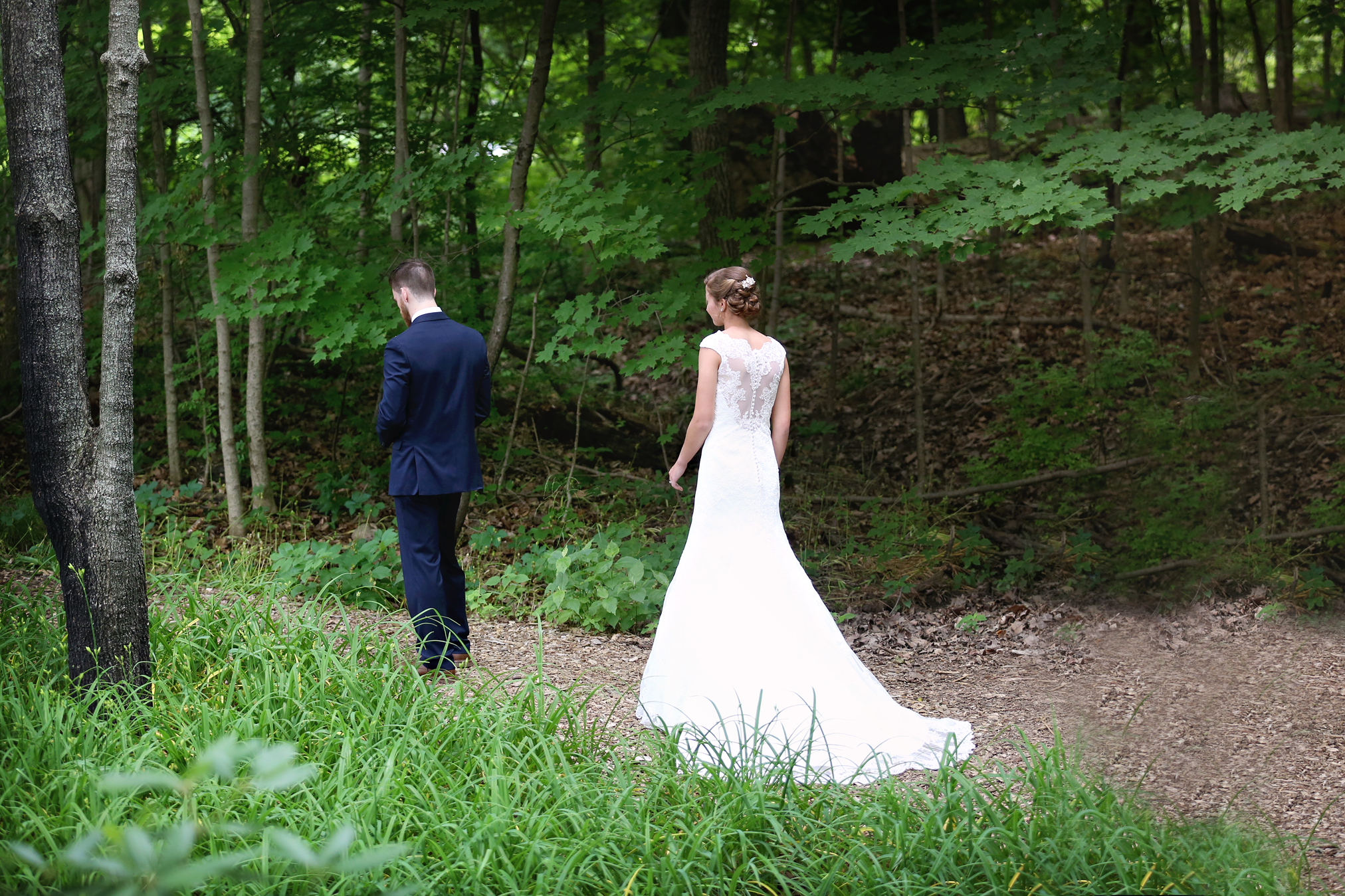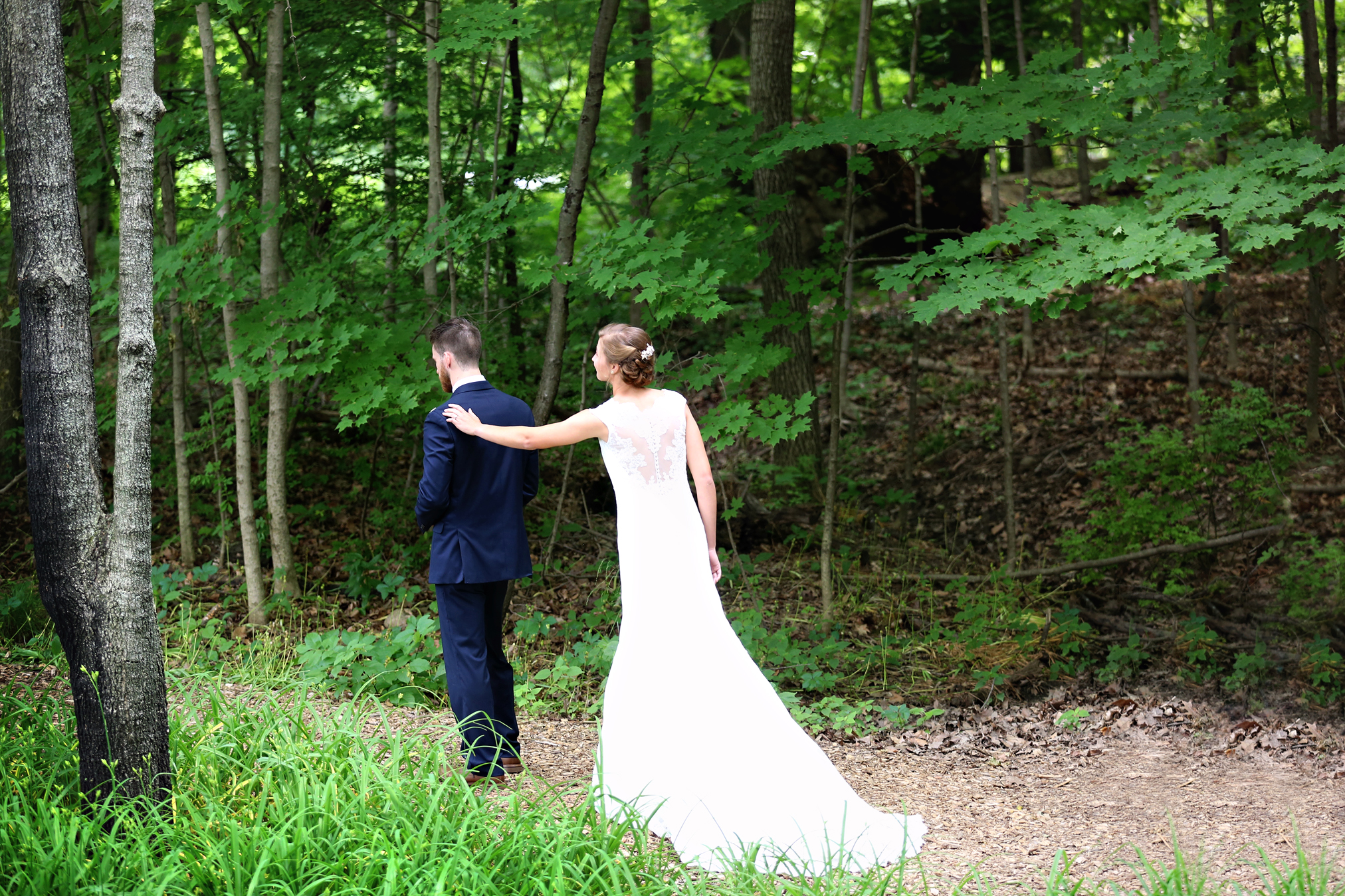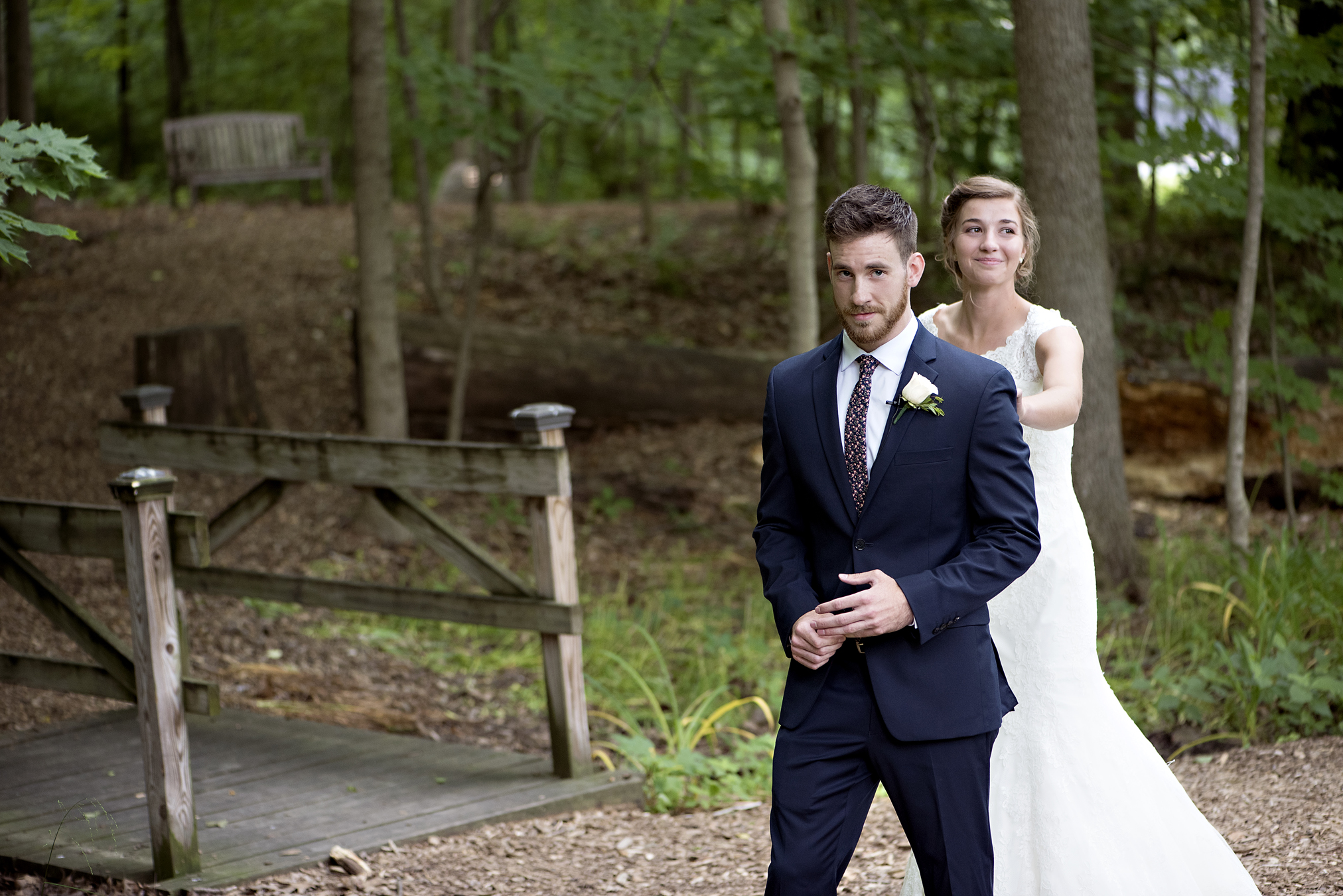 Look at that face ~ SO much joy being with one another.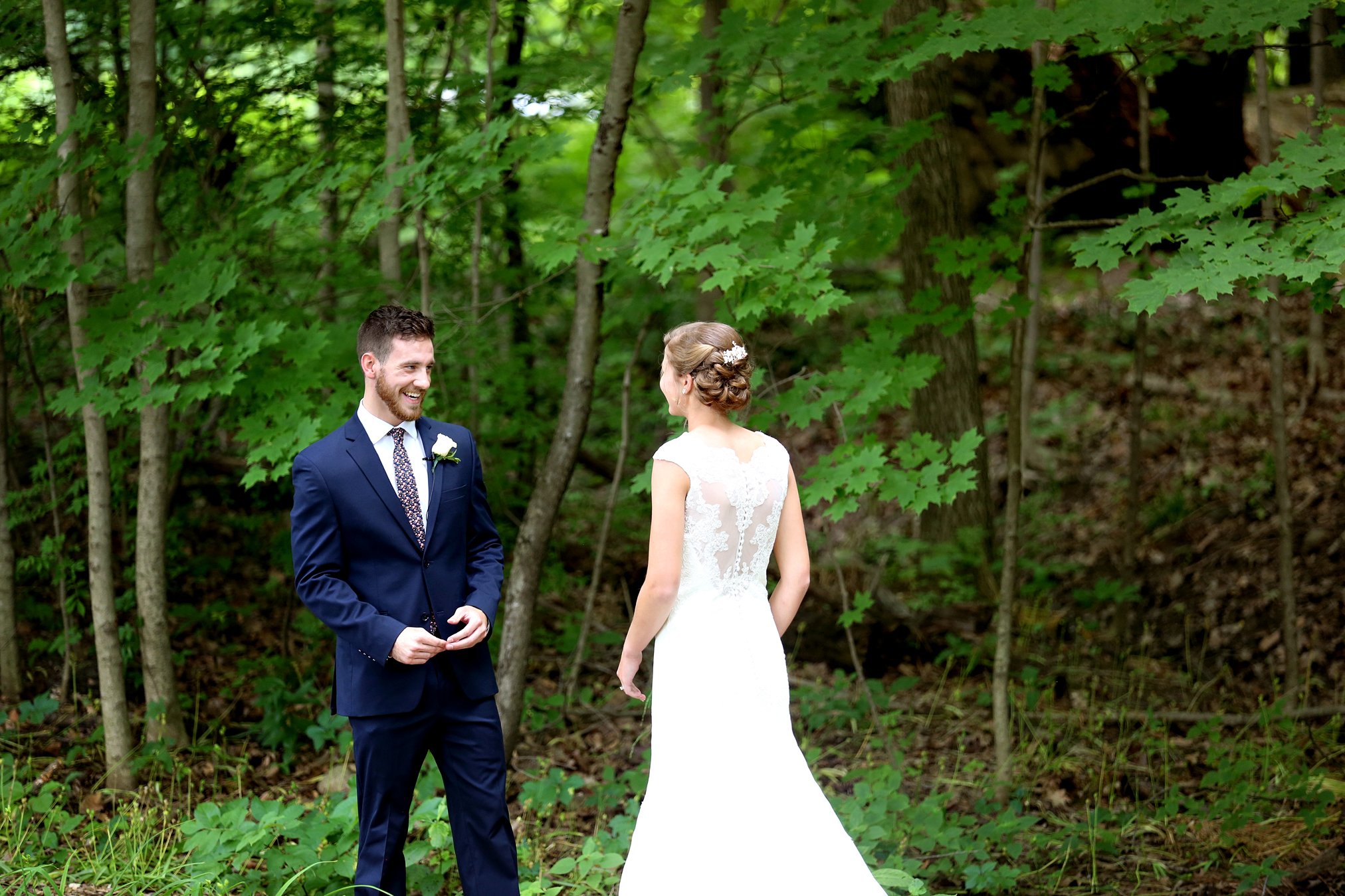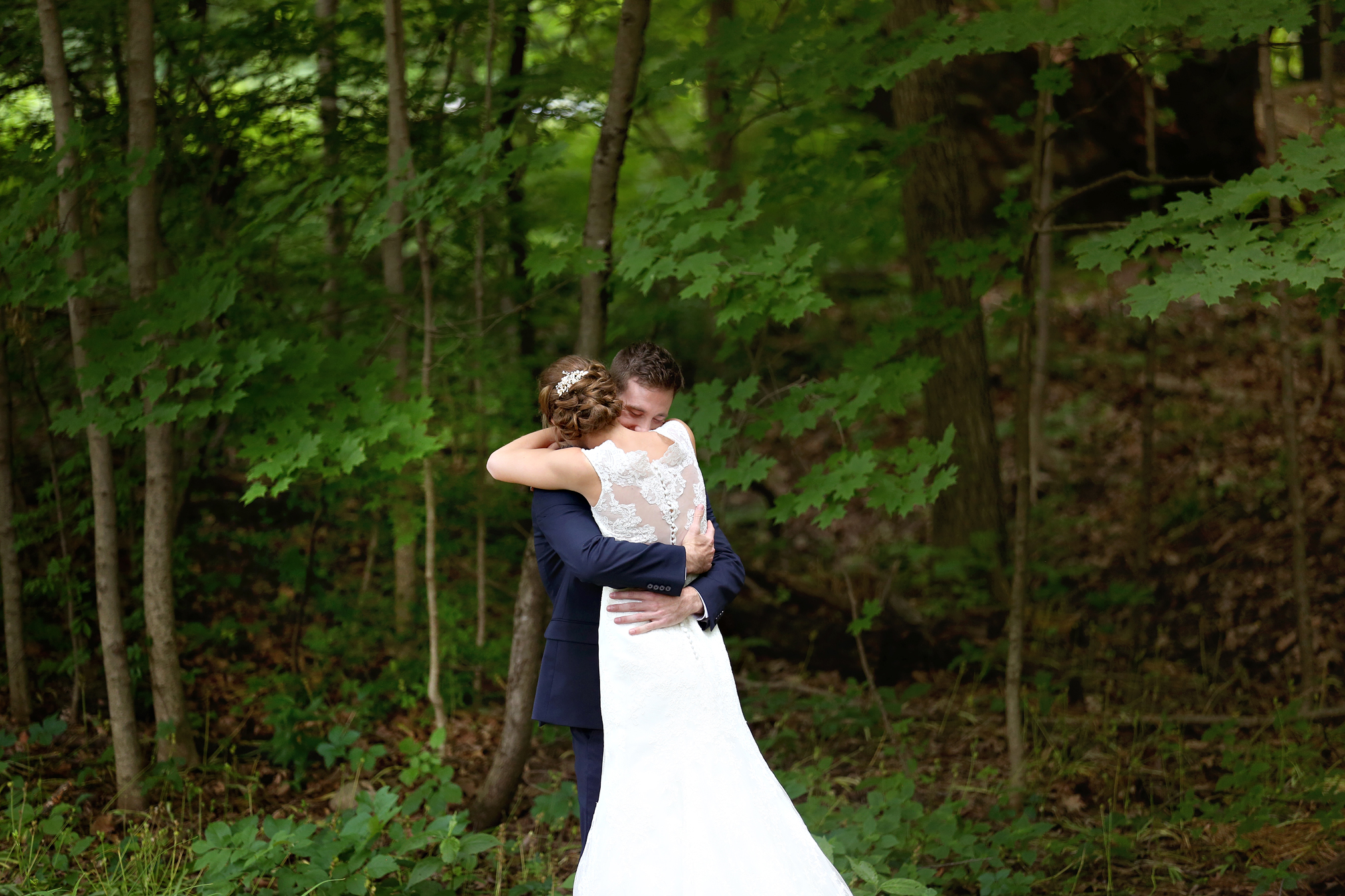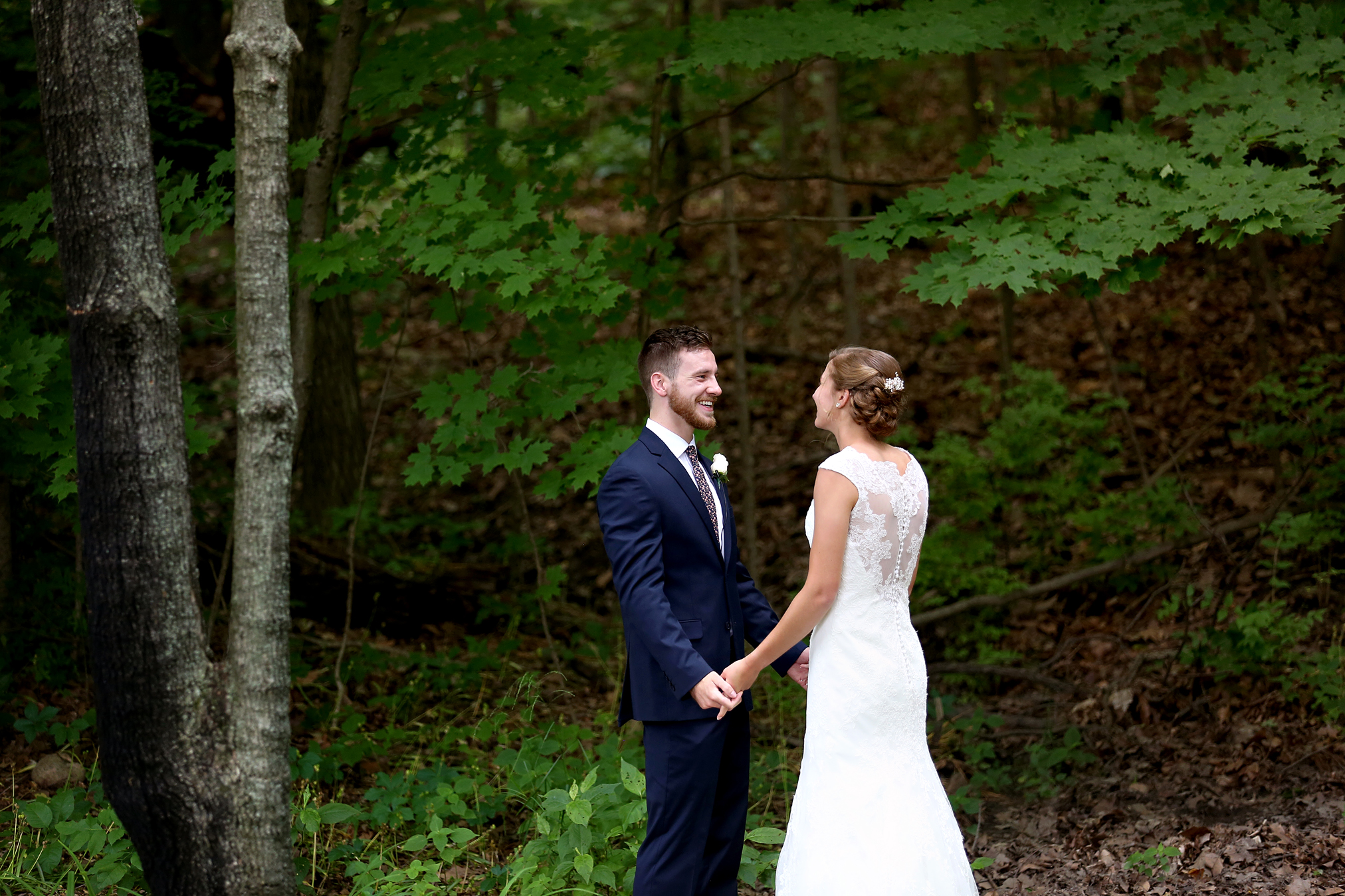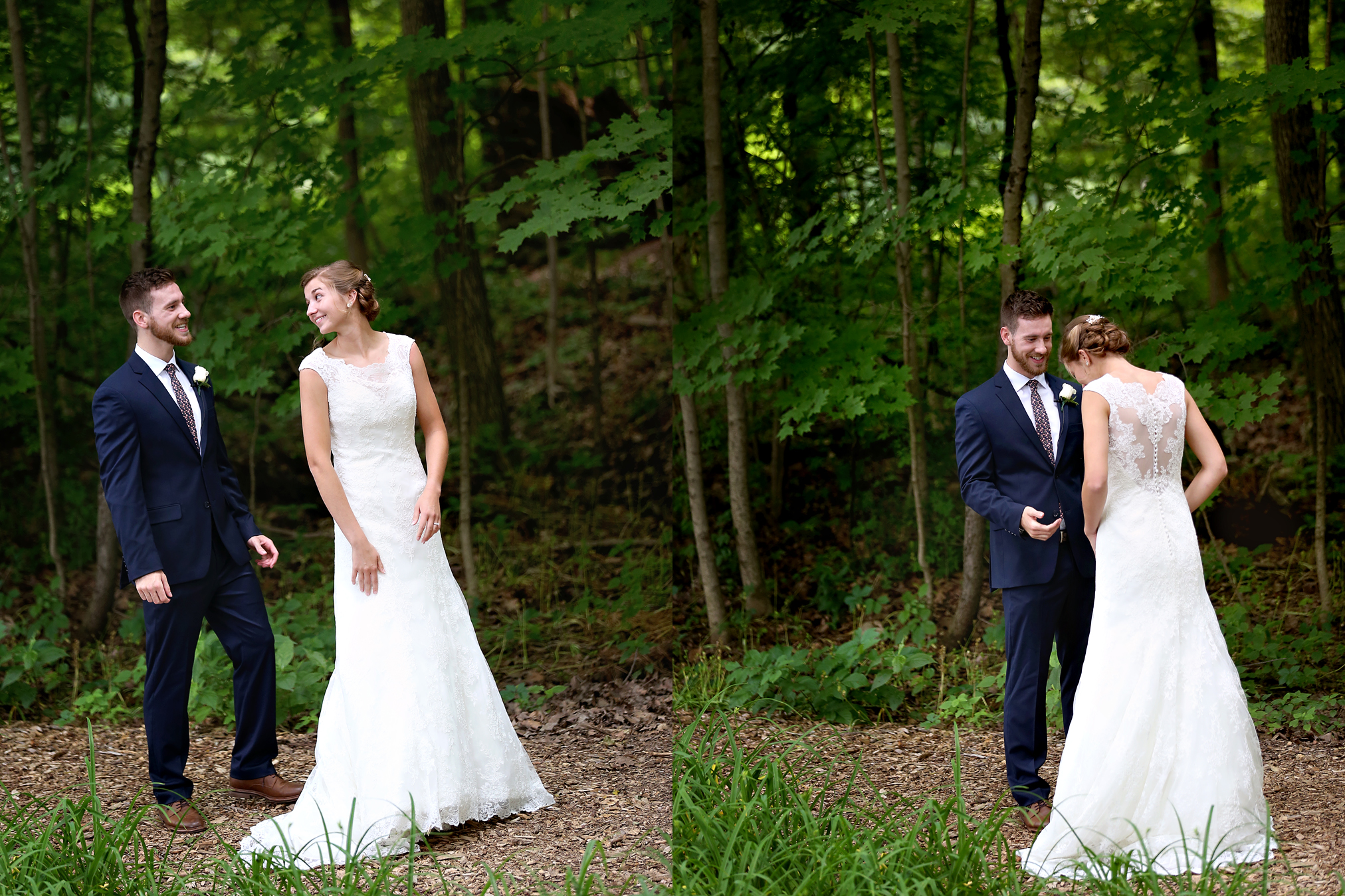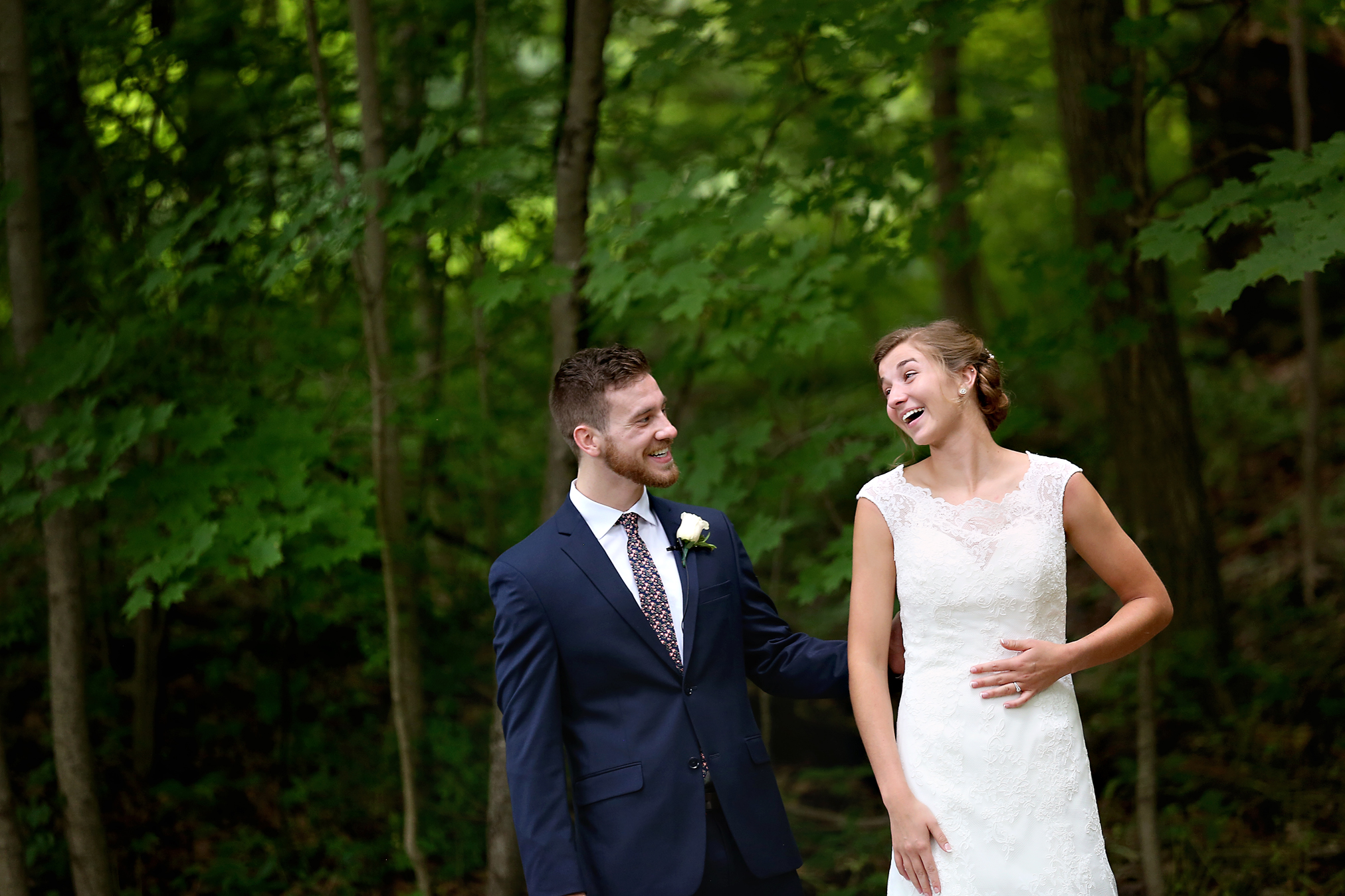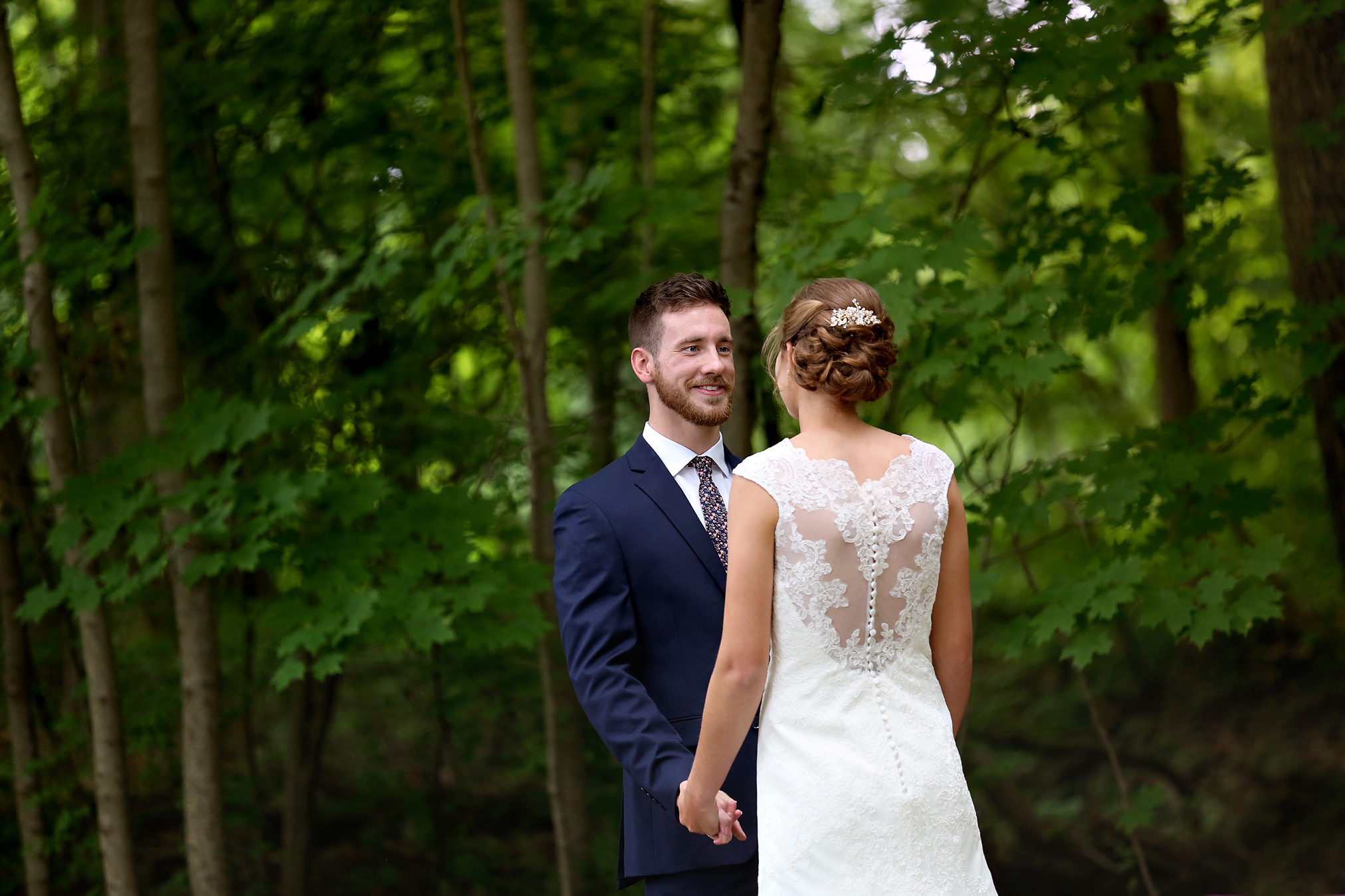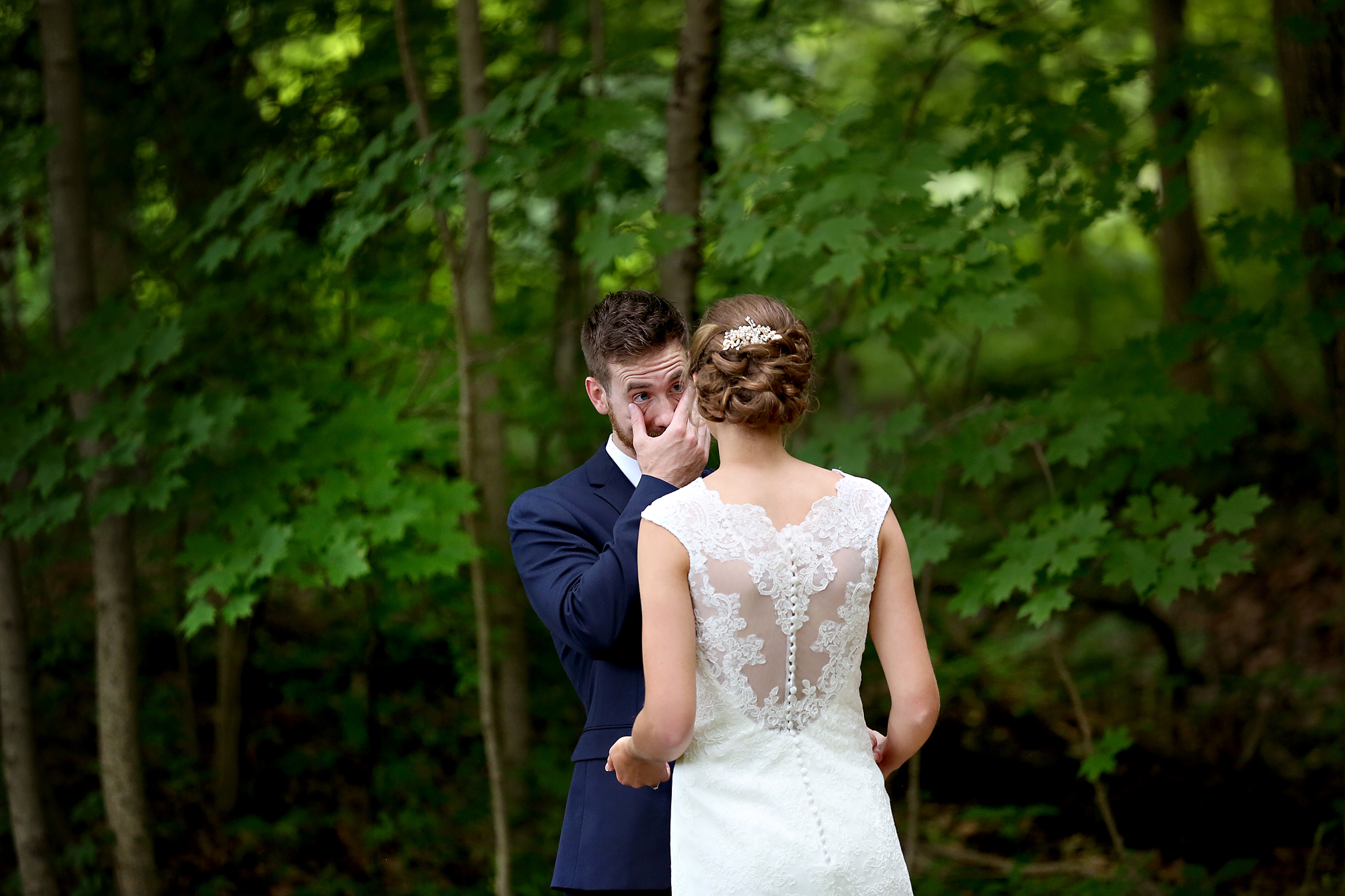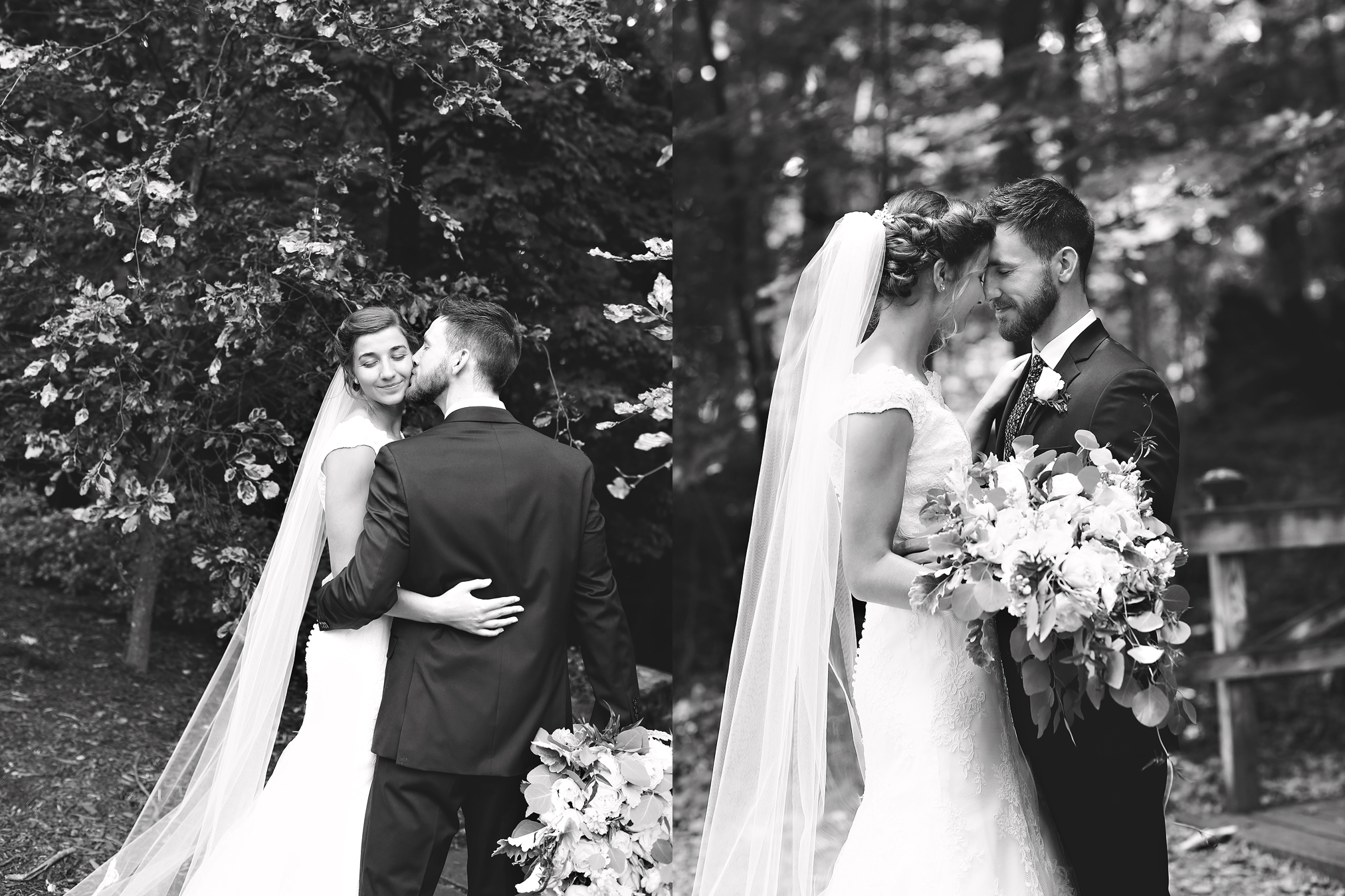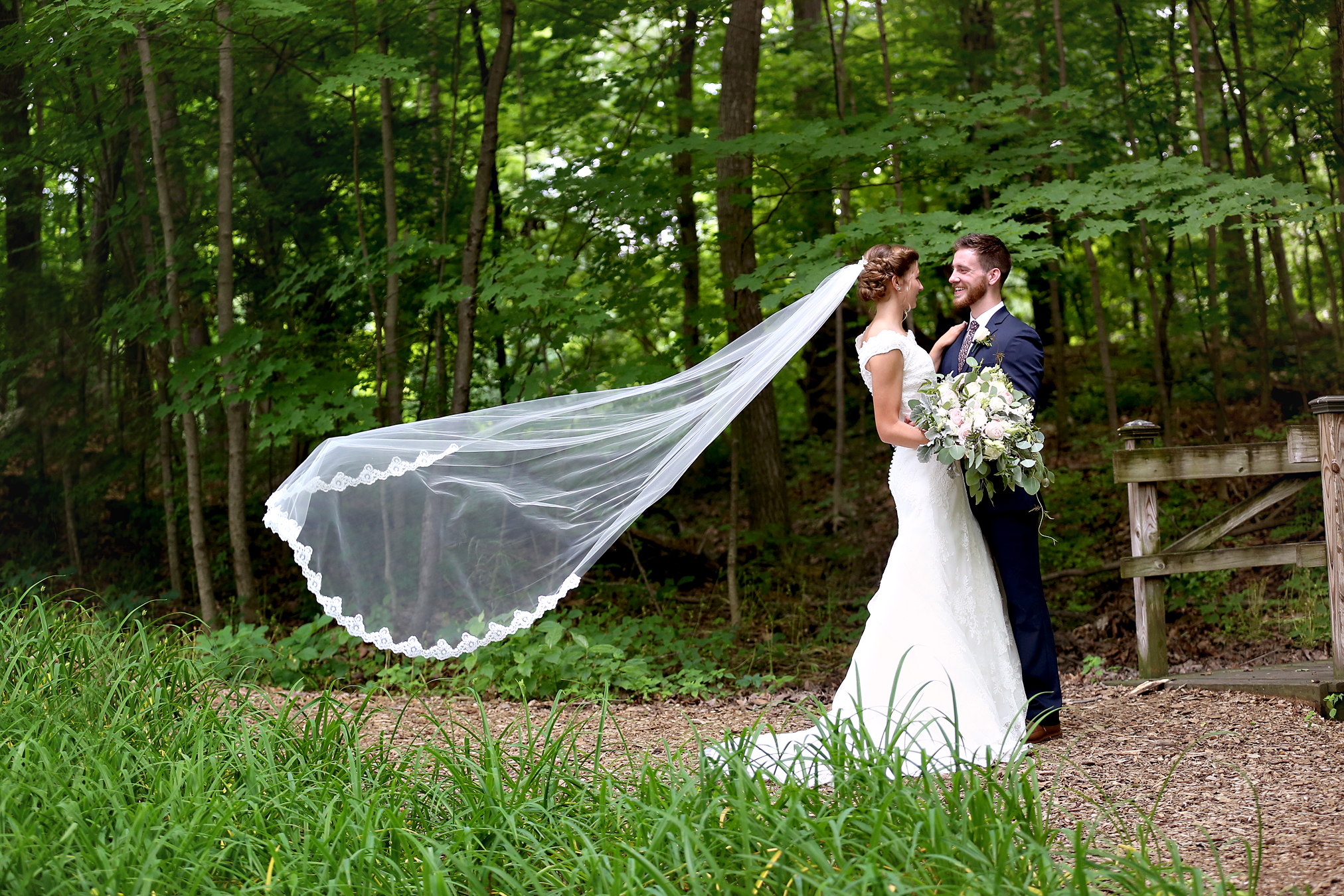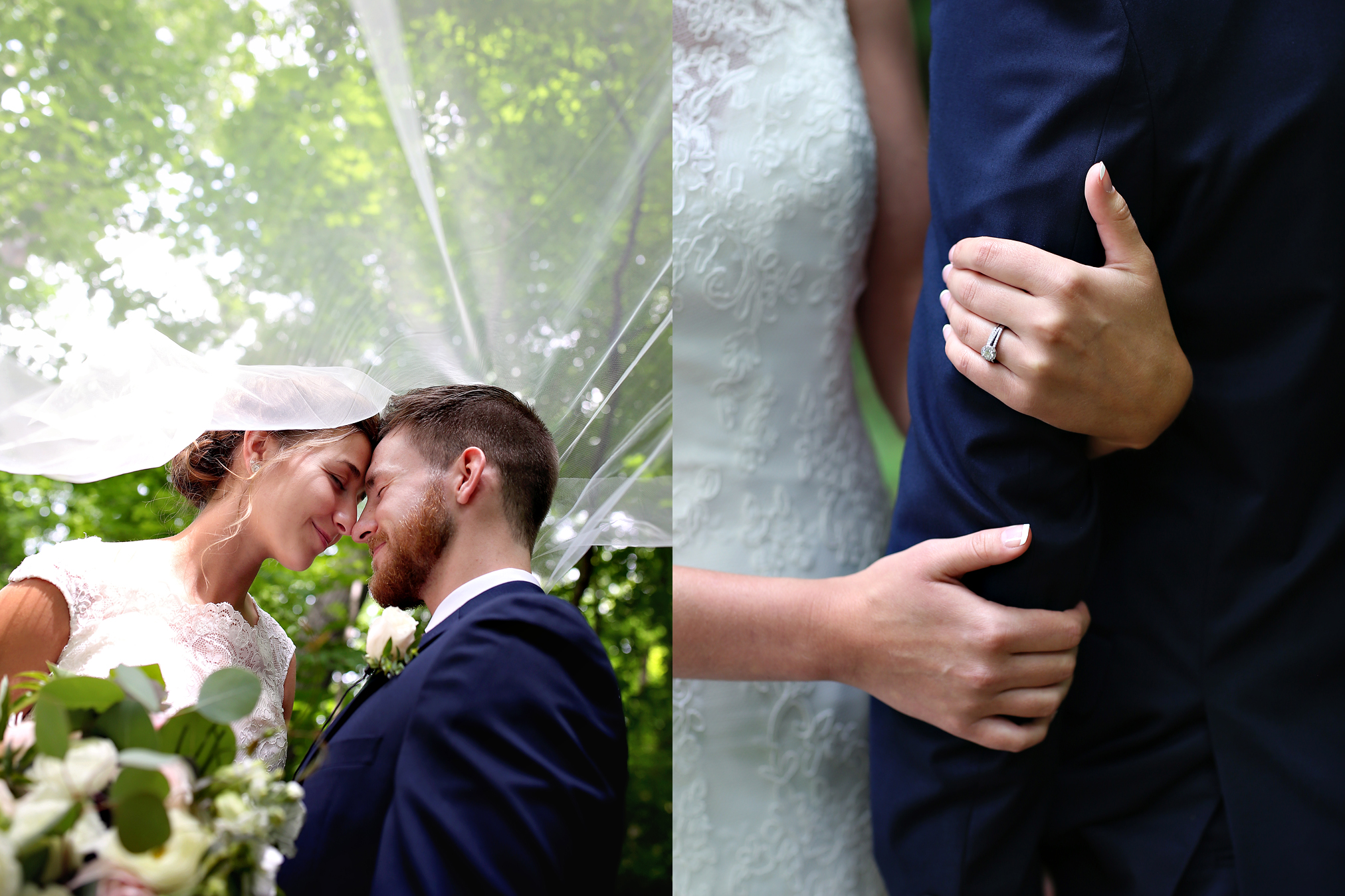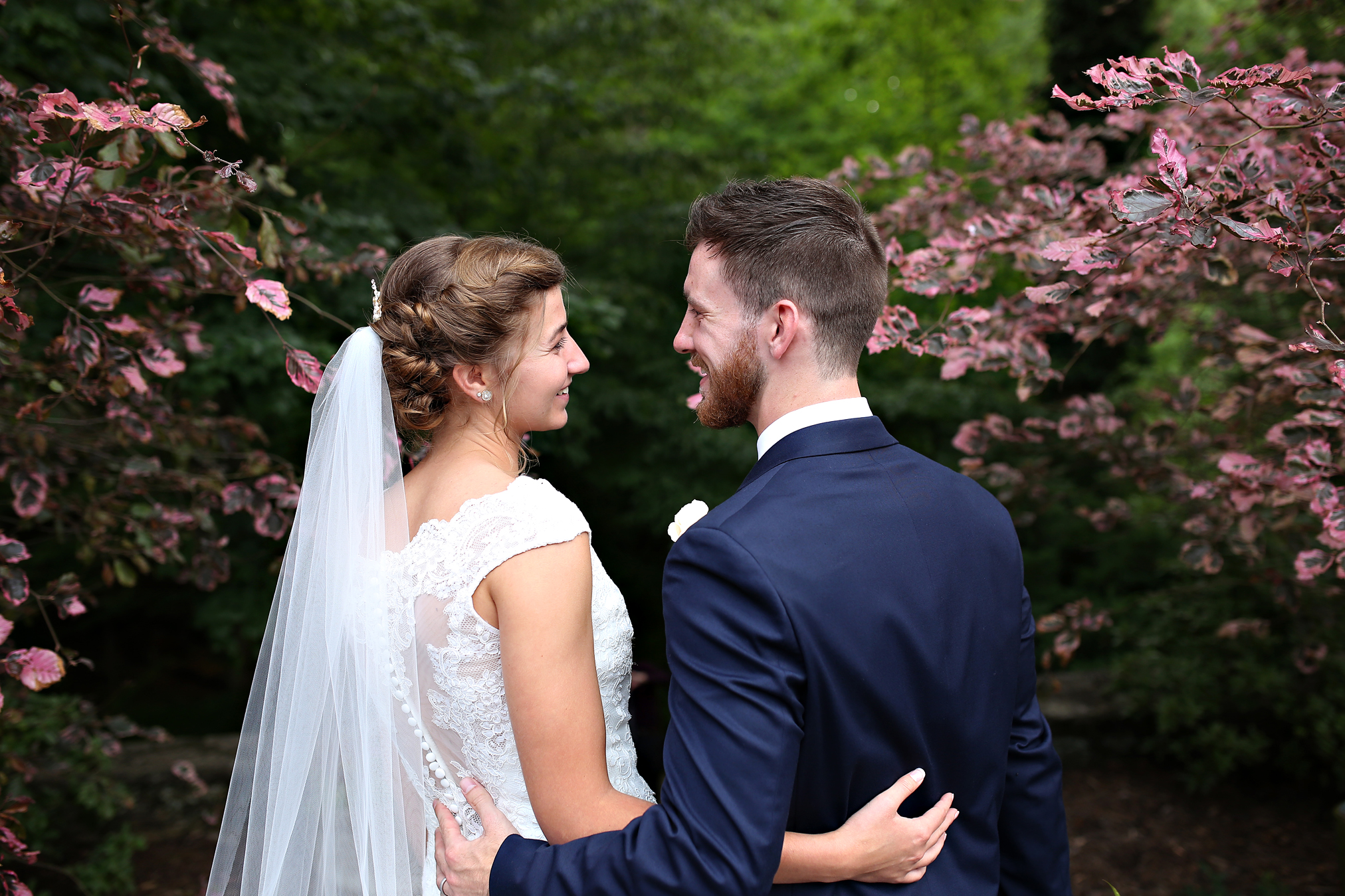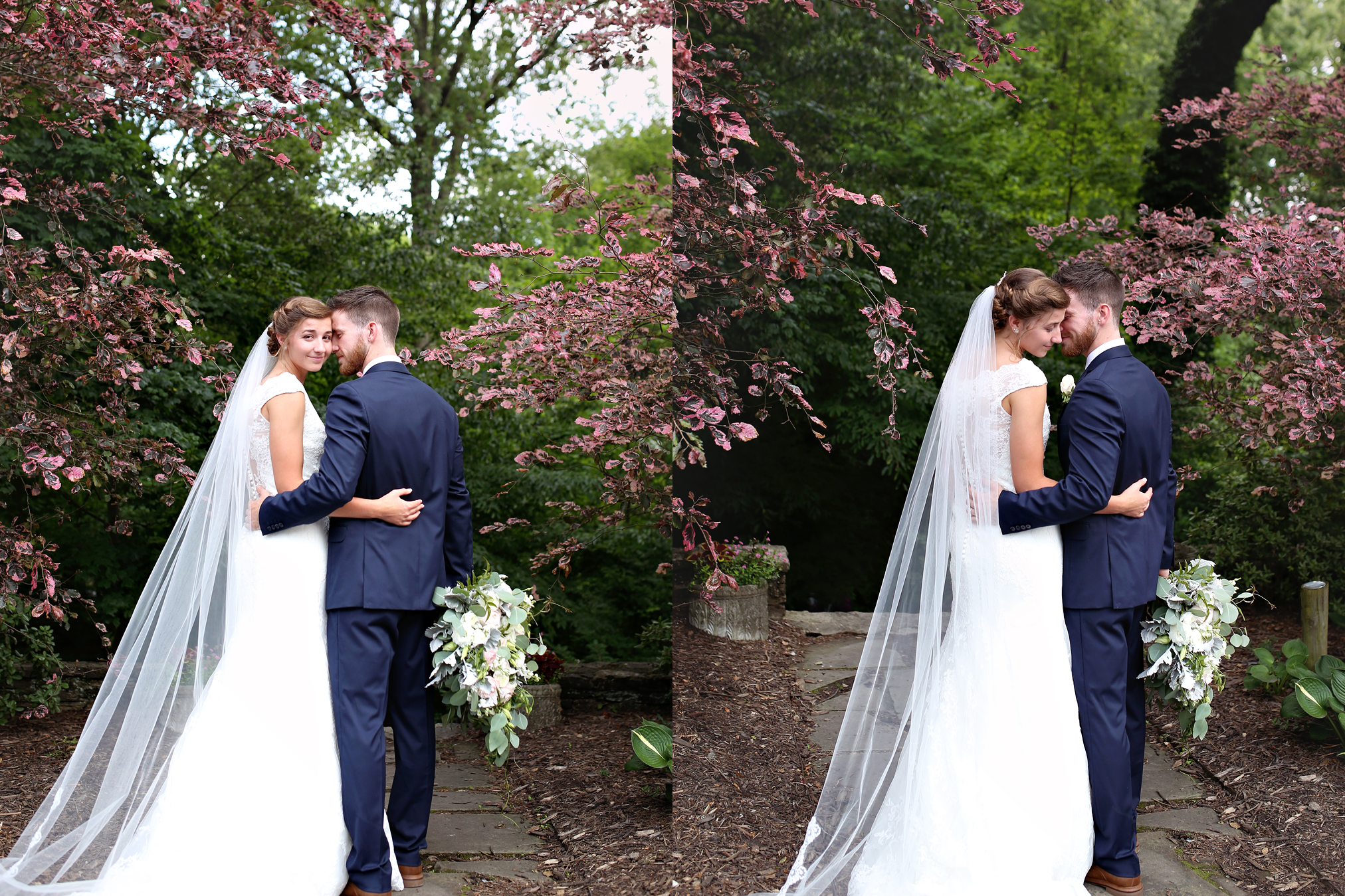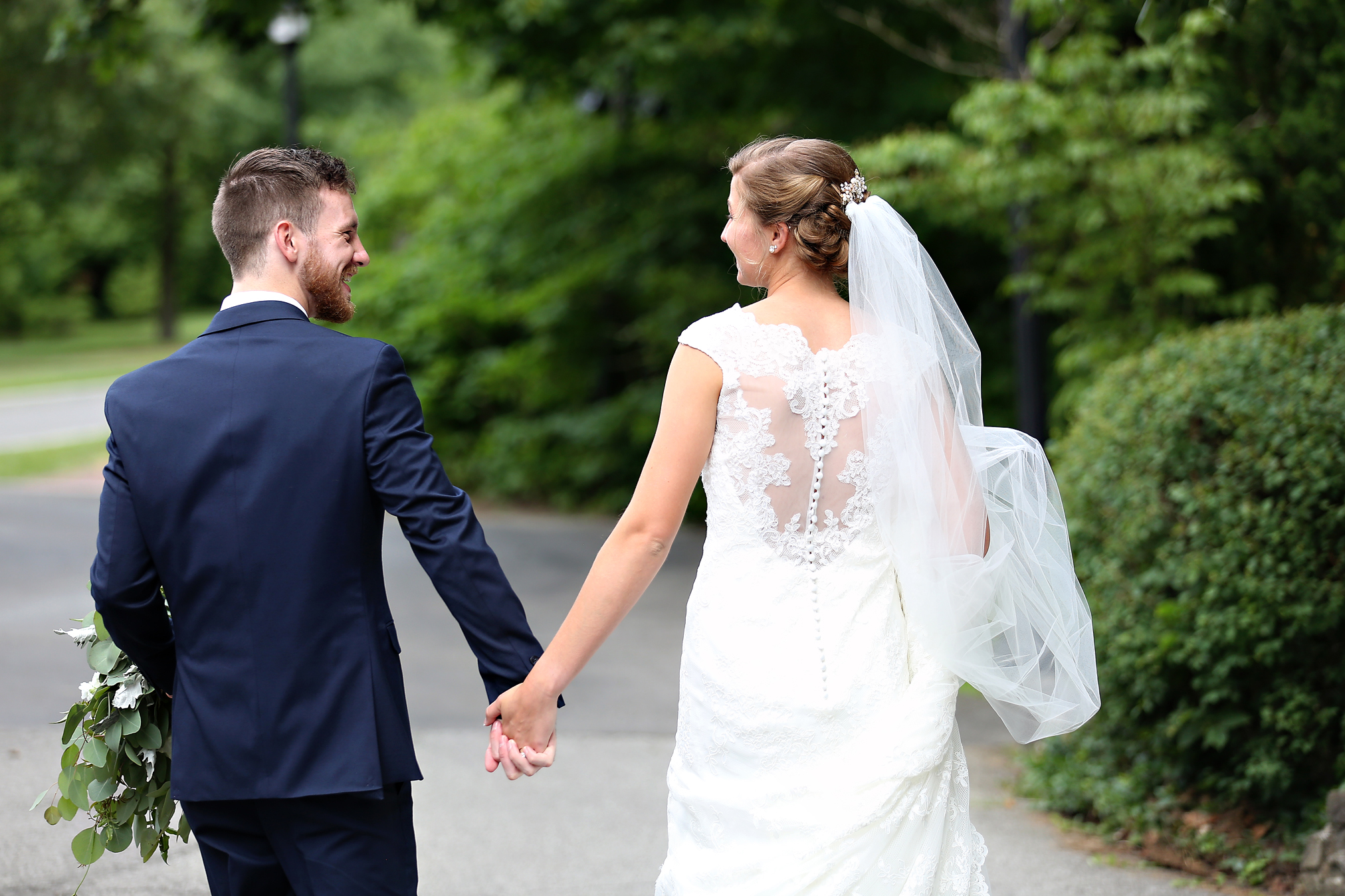 Here are just a few images of their families. Oh how blessed they are! These people love them, have nurtured them, have cheered them on…and this is just a small sampling of their families.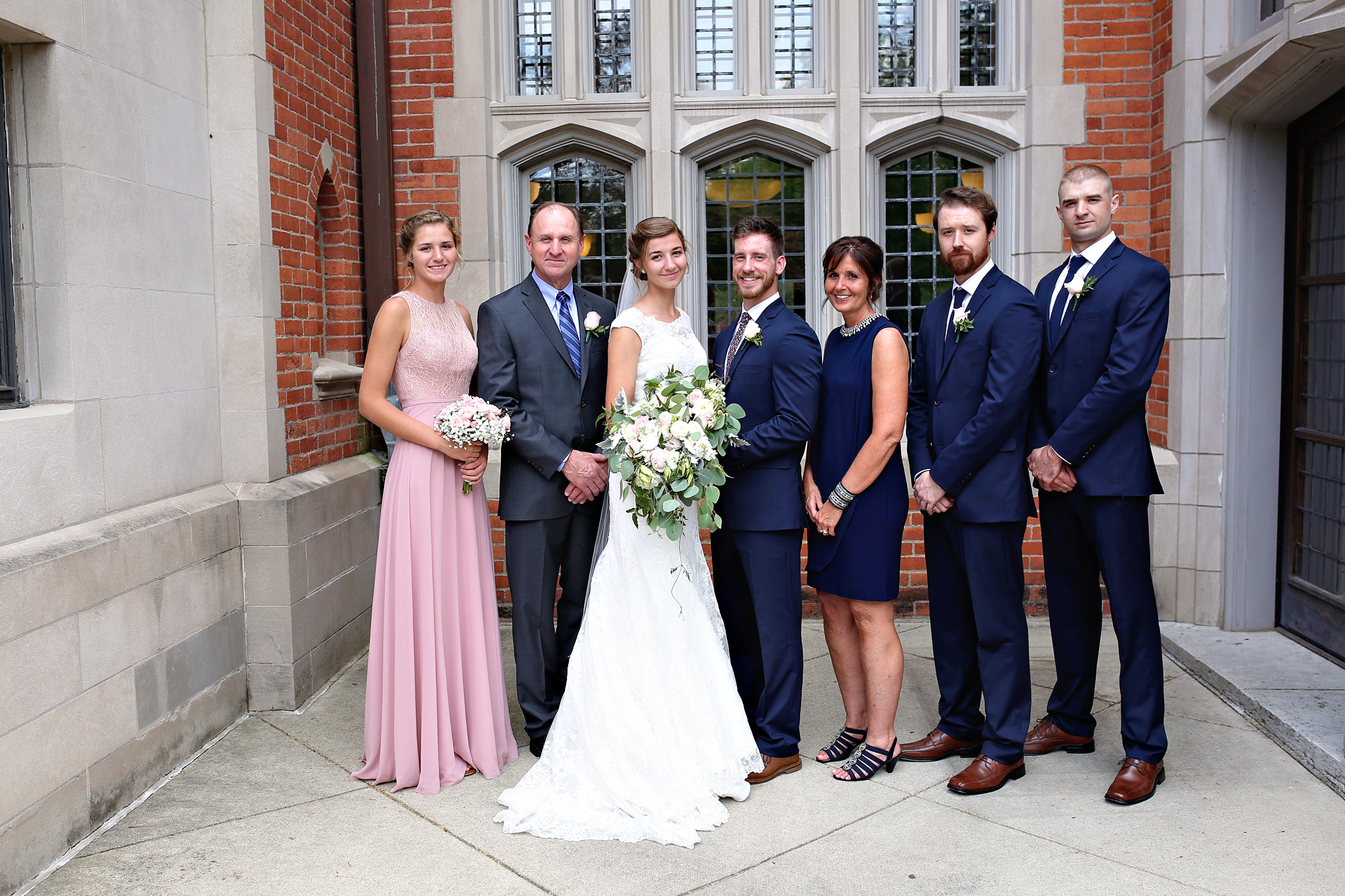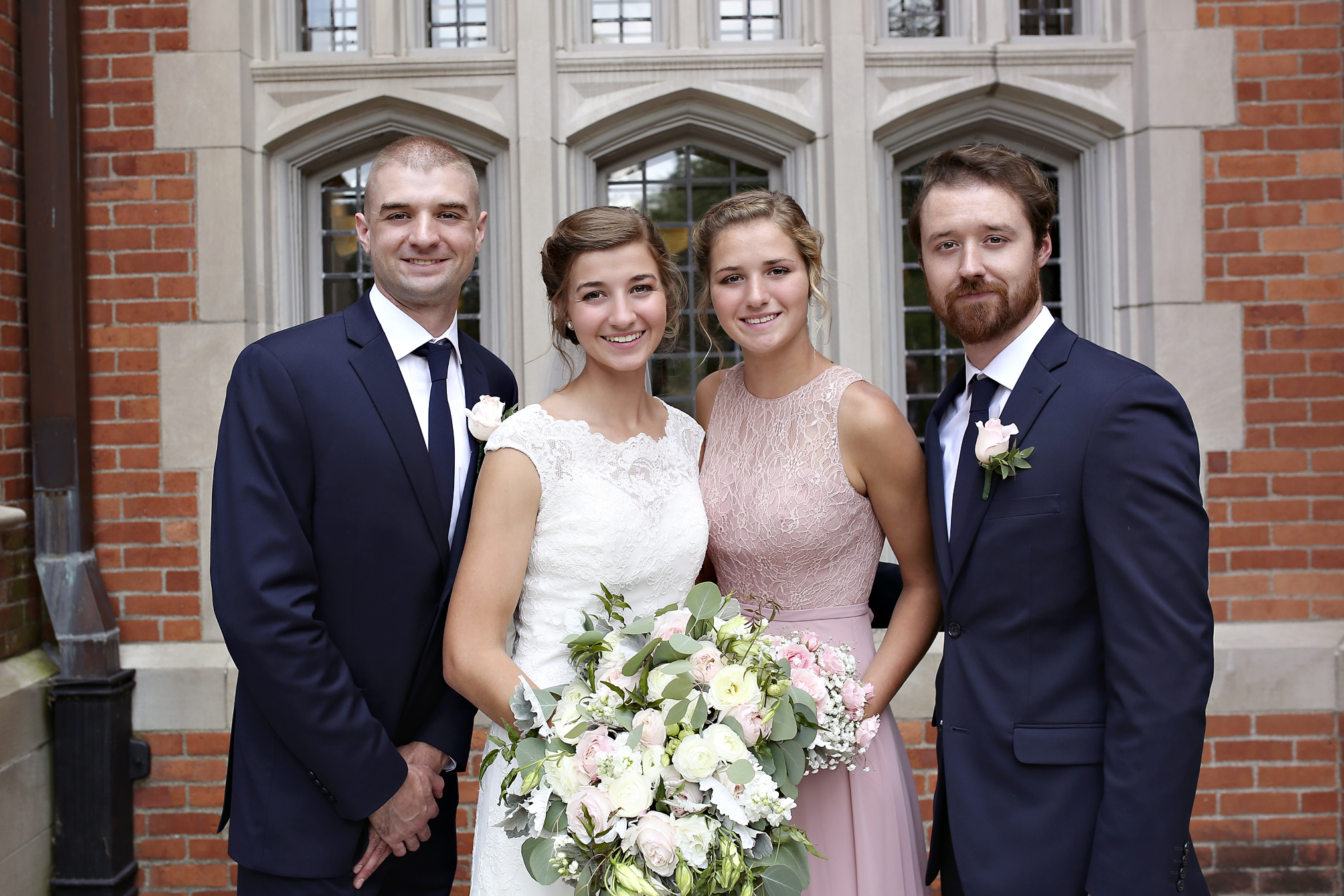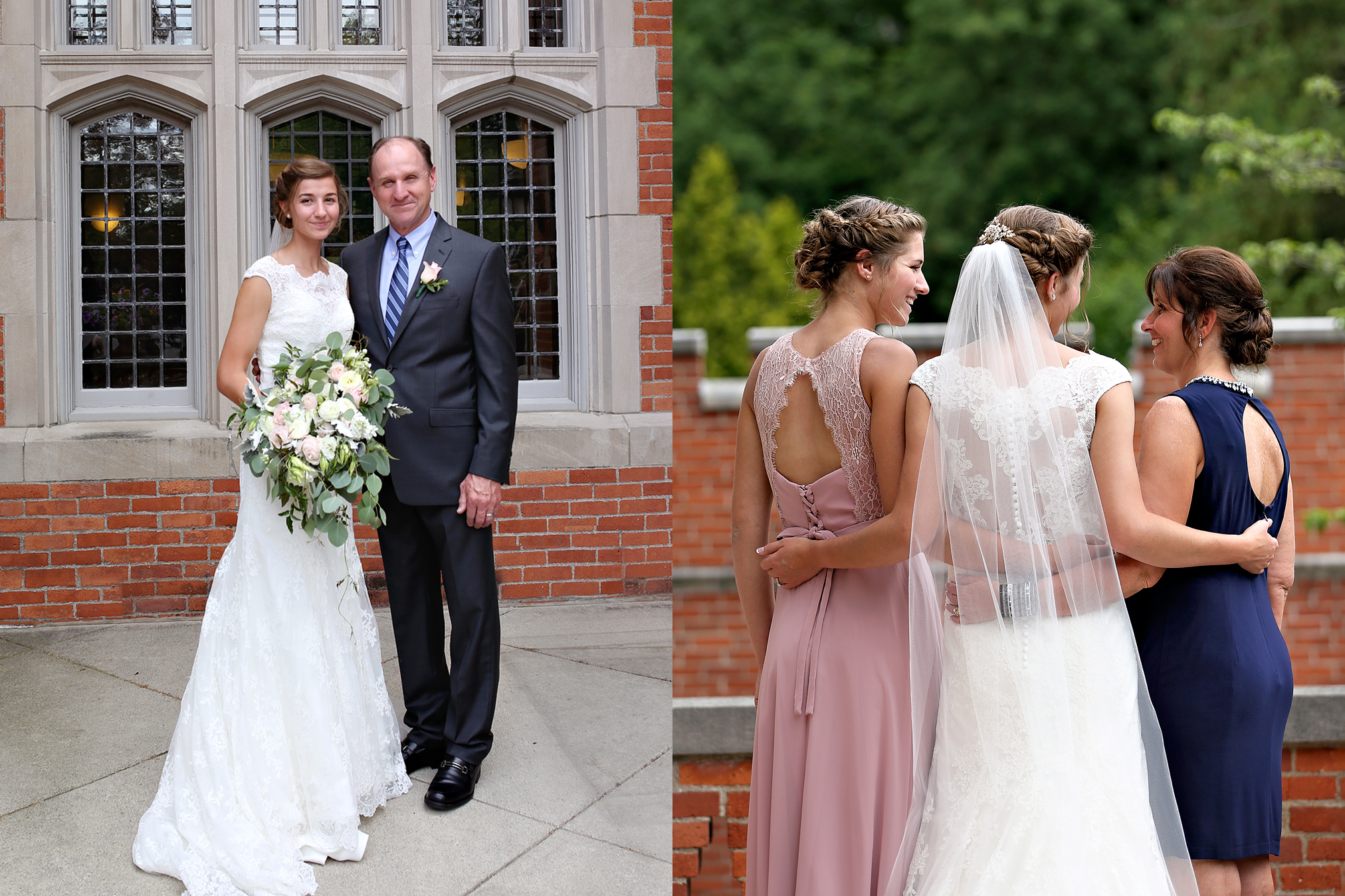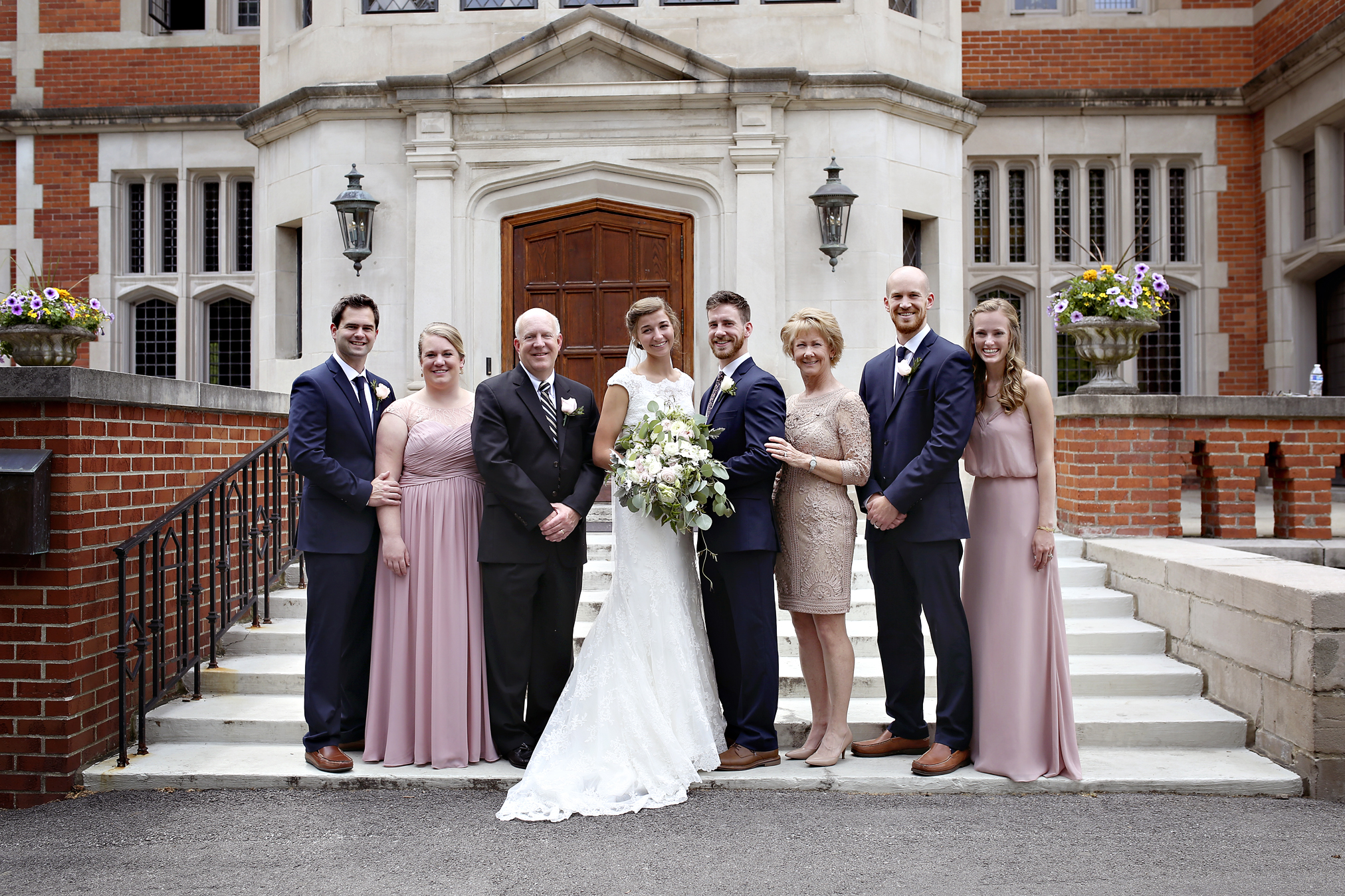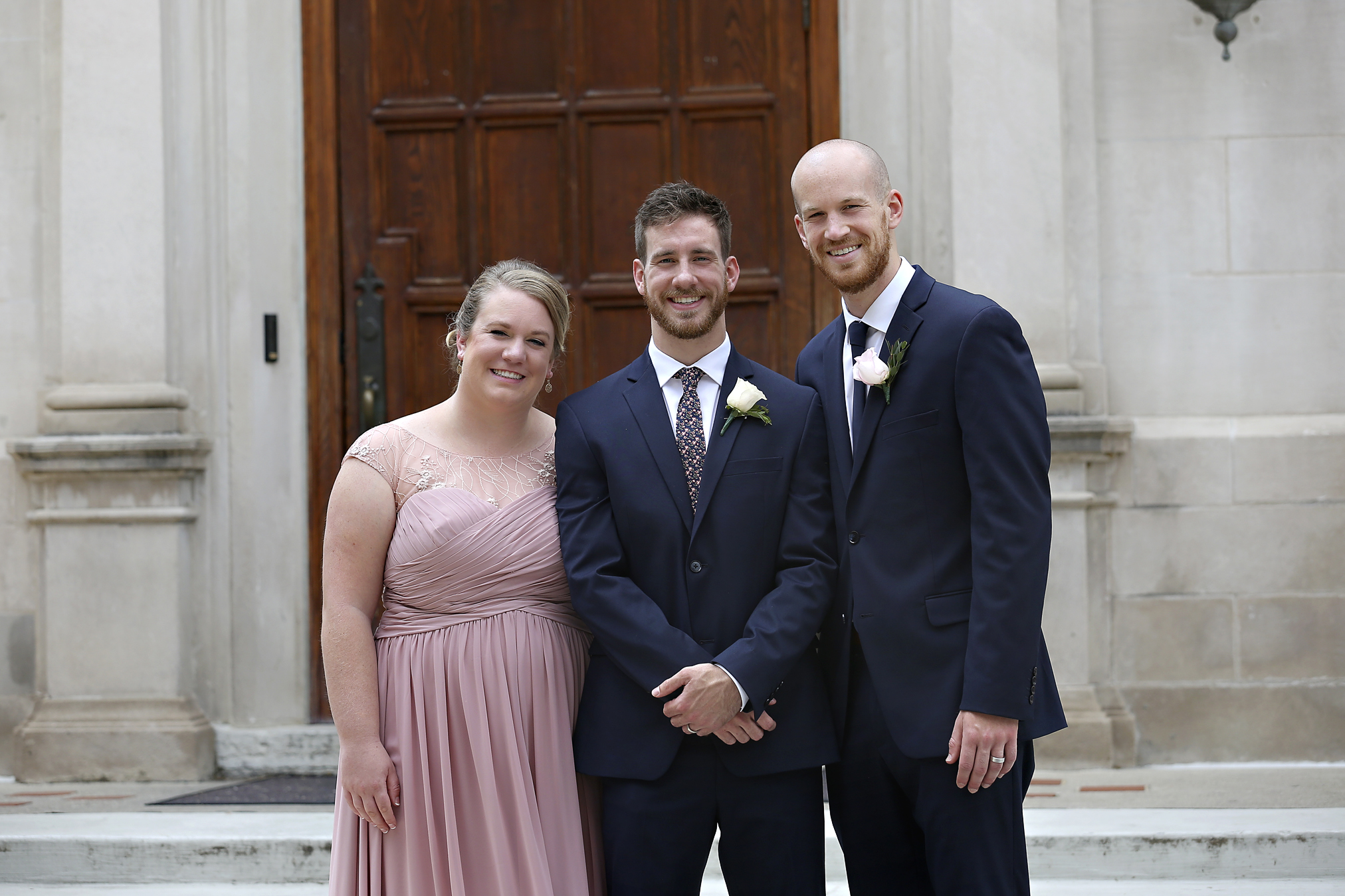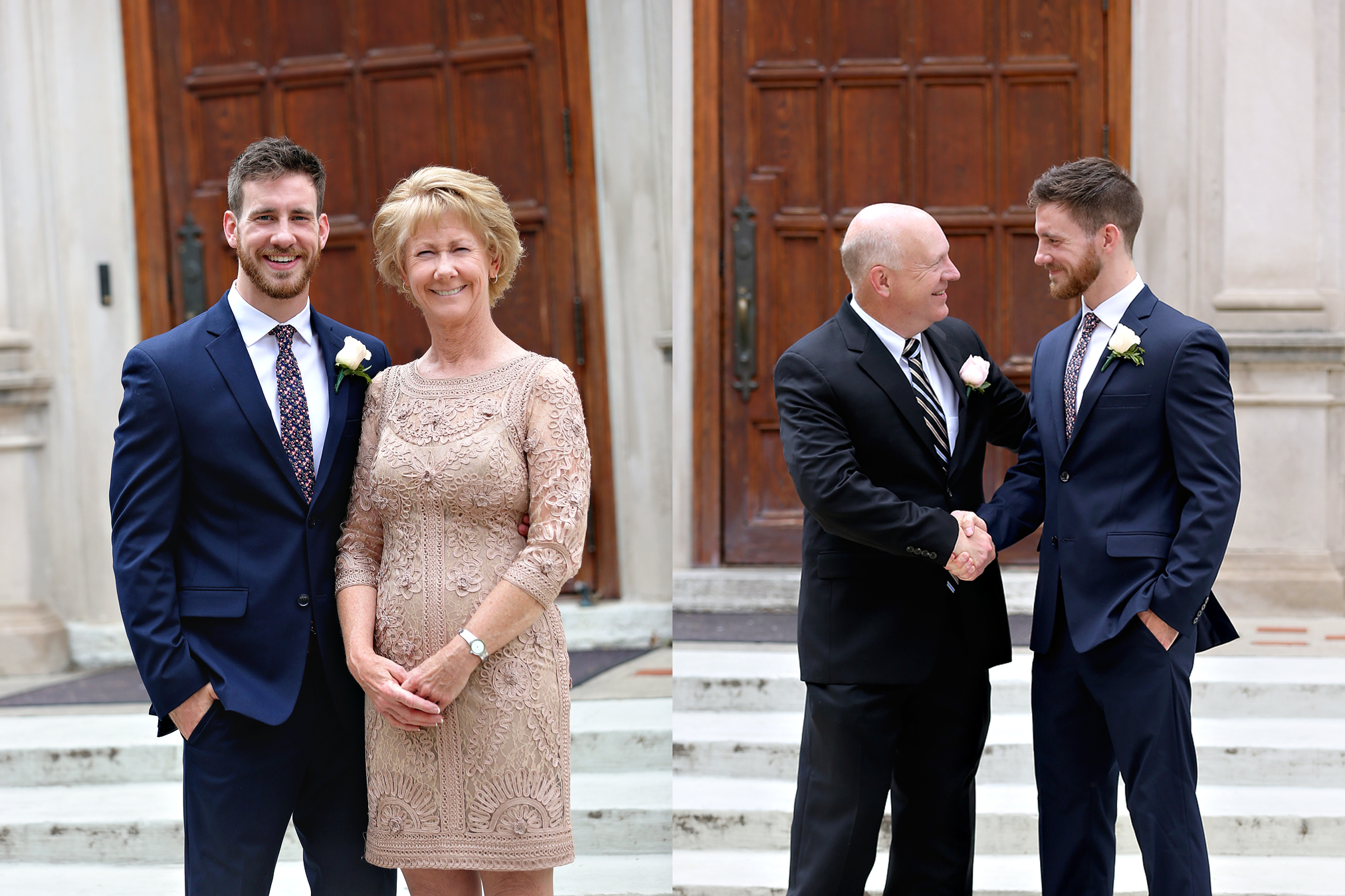 And their precious (and fun, and cool, and beautiful, and handsome, and patient as we ran a little late) friends and teammates….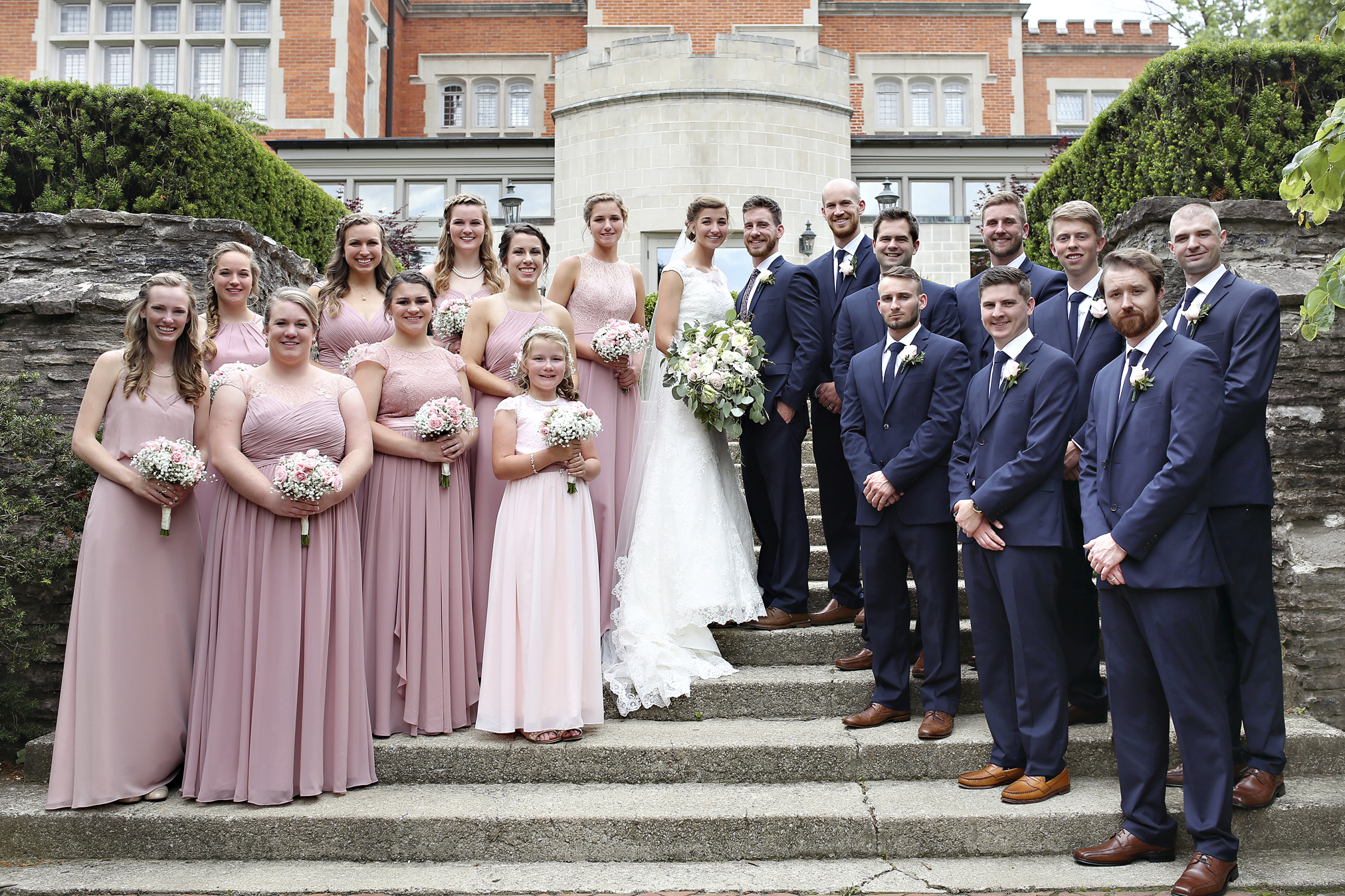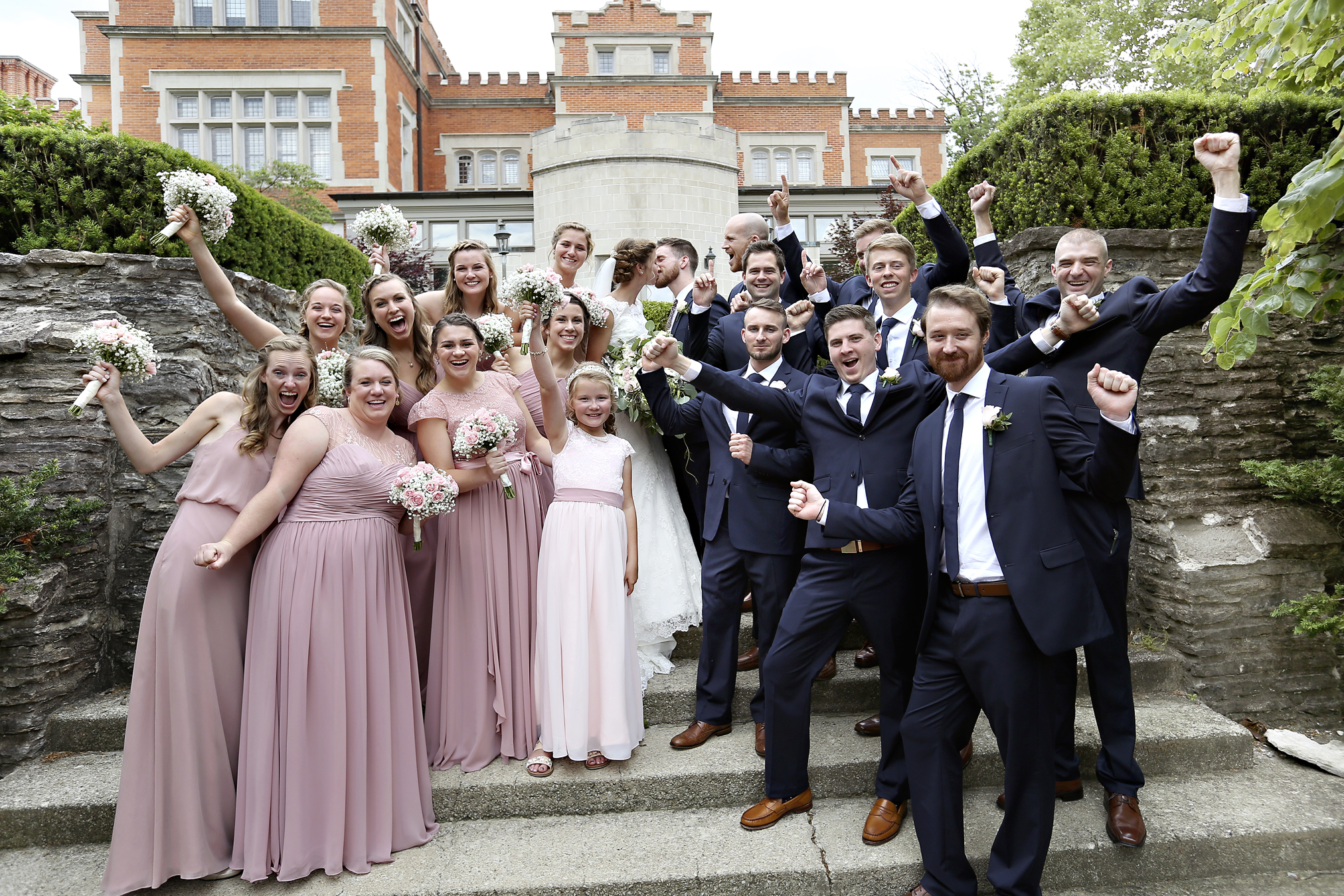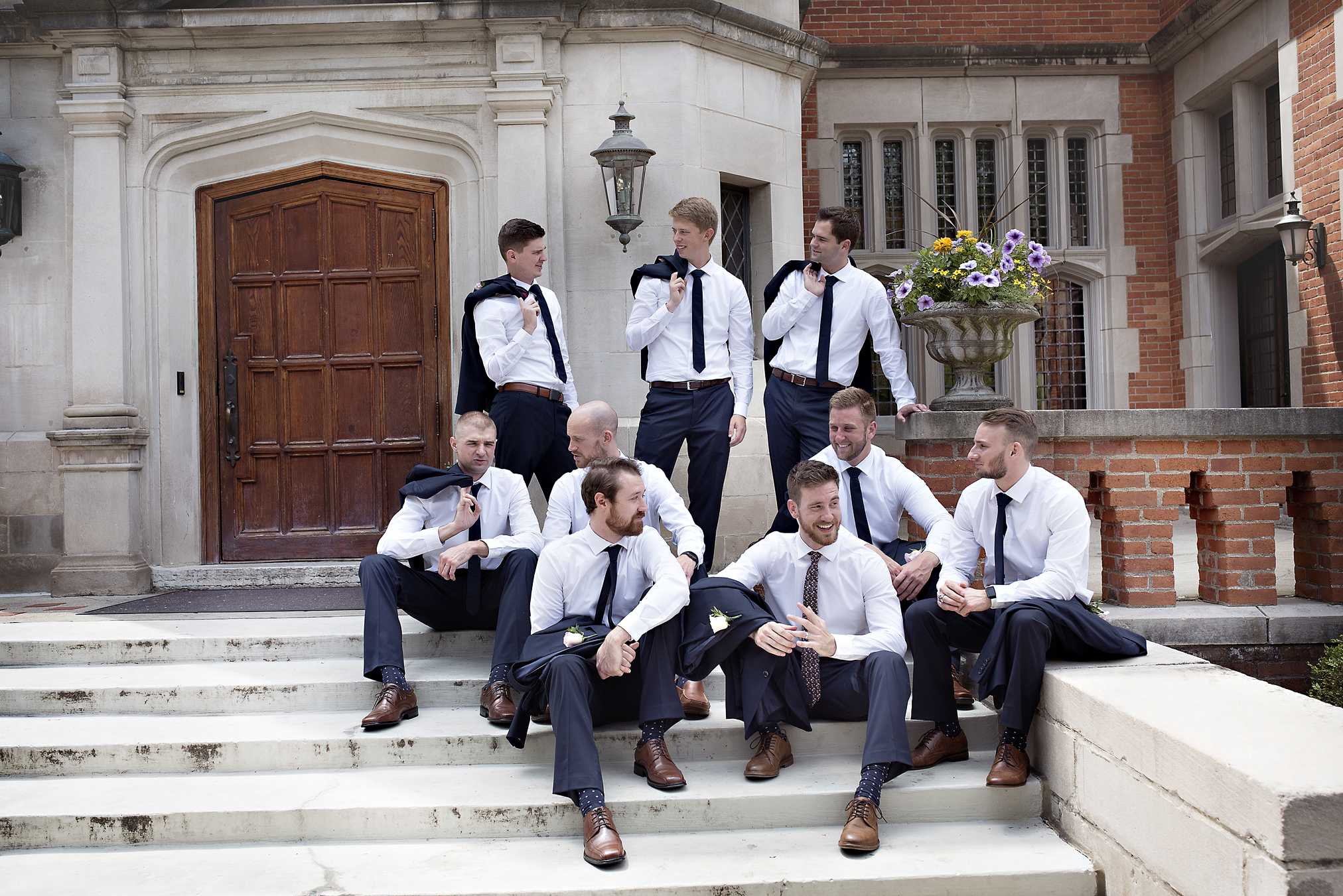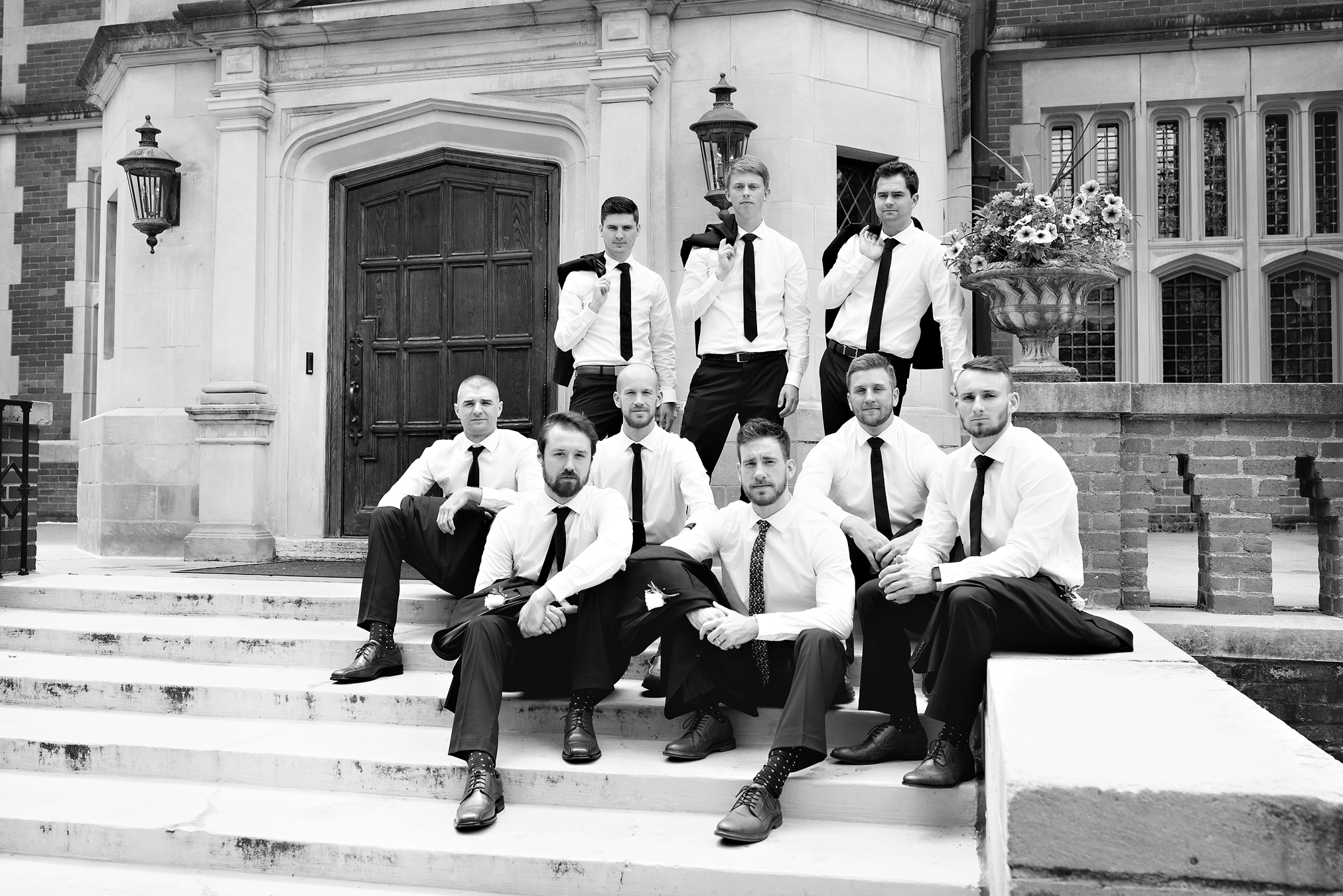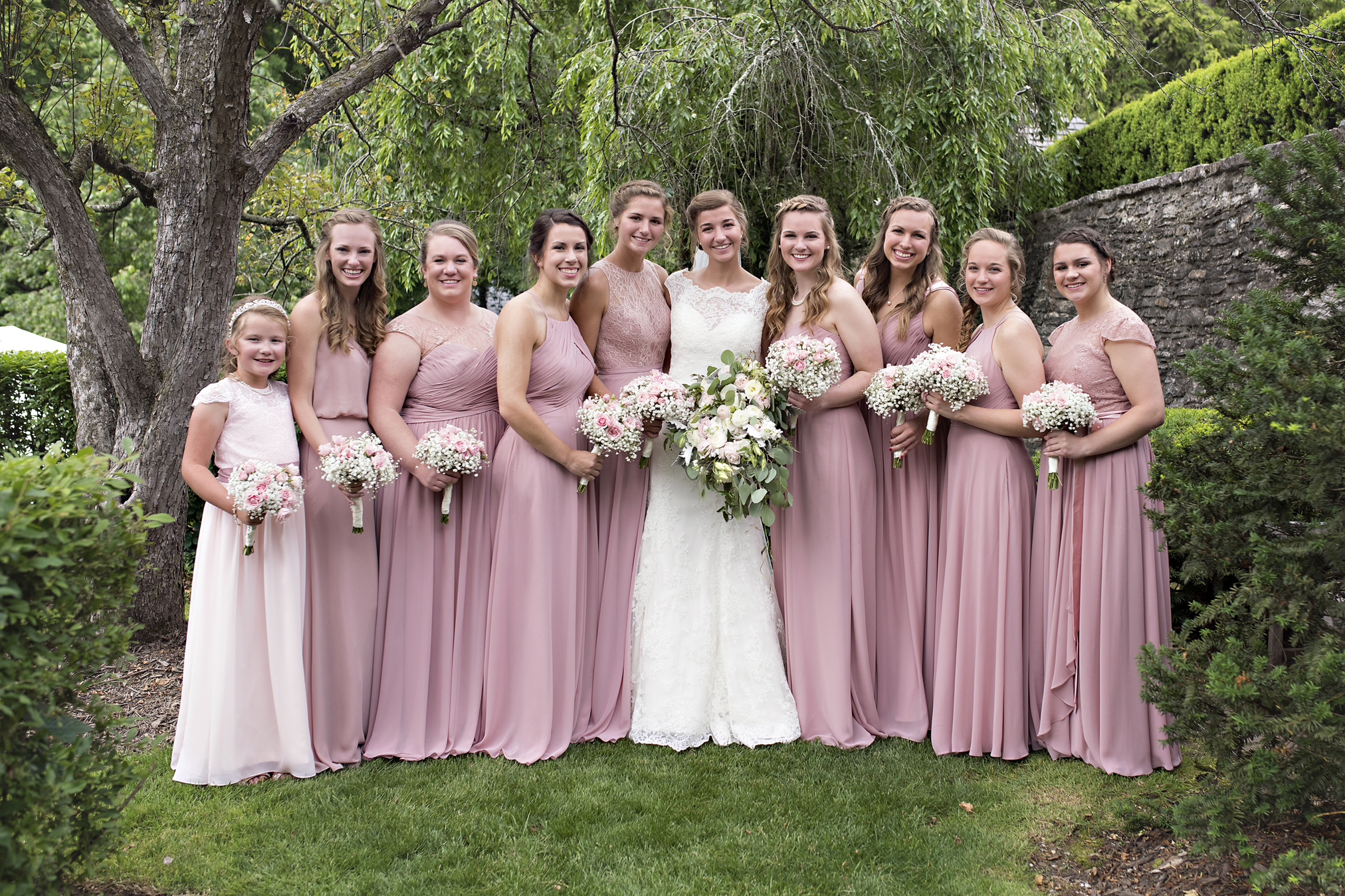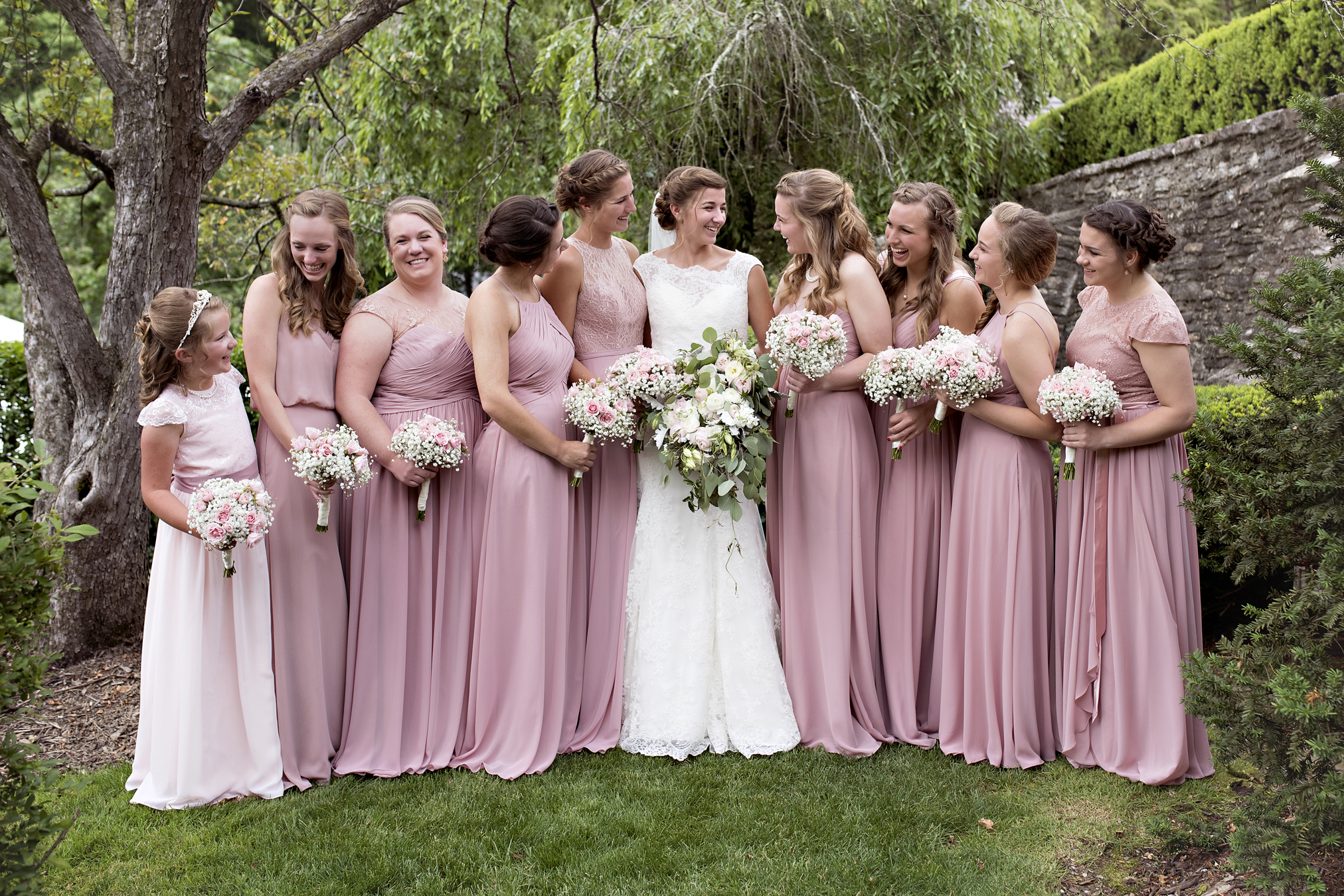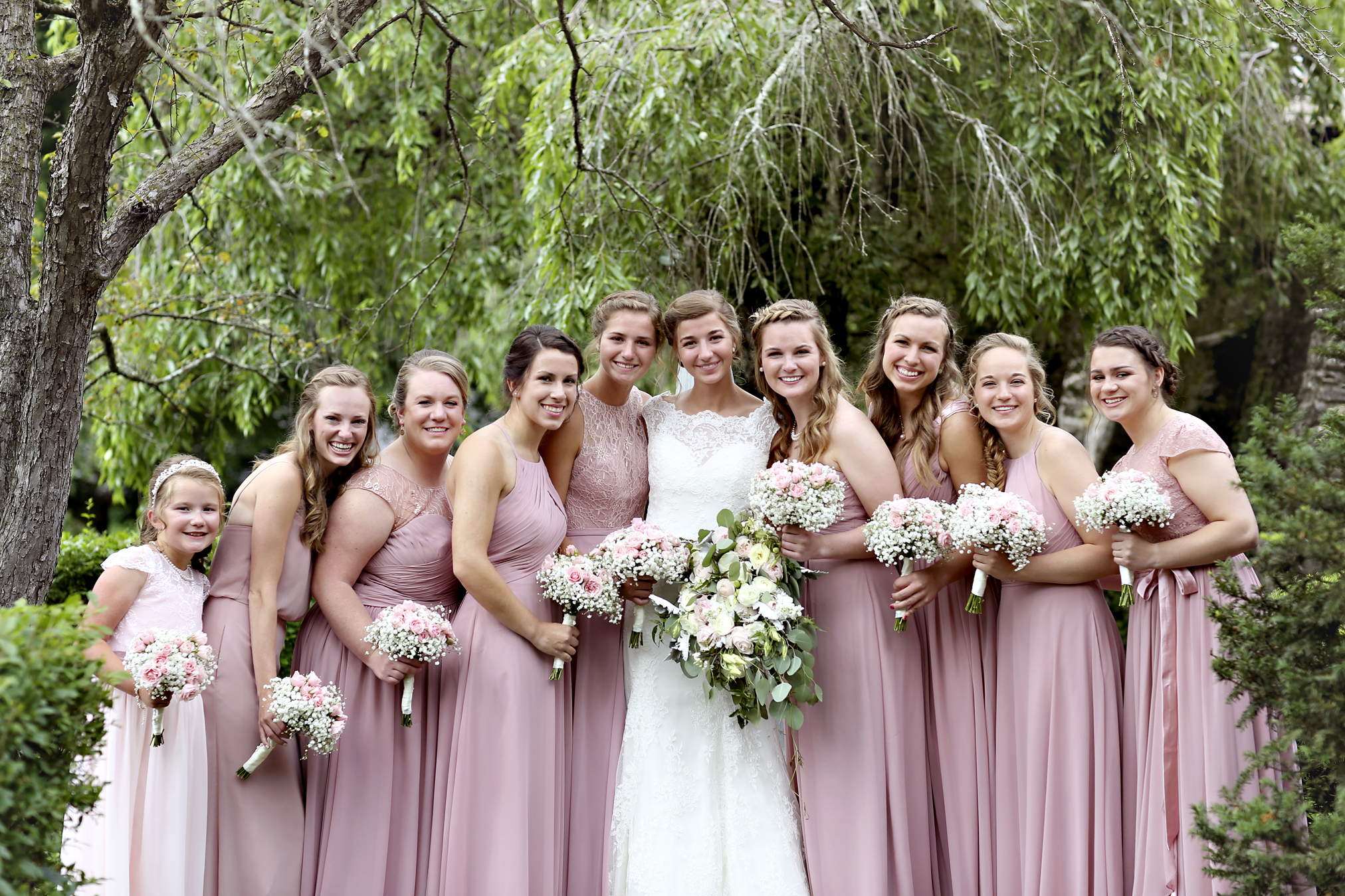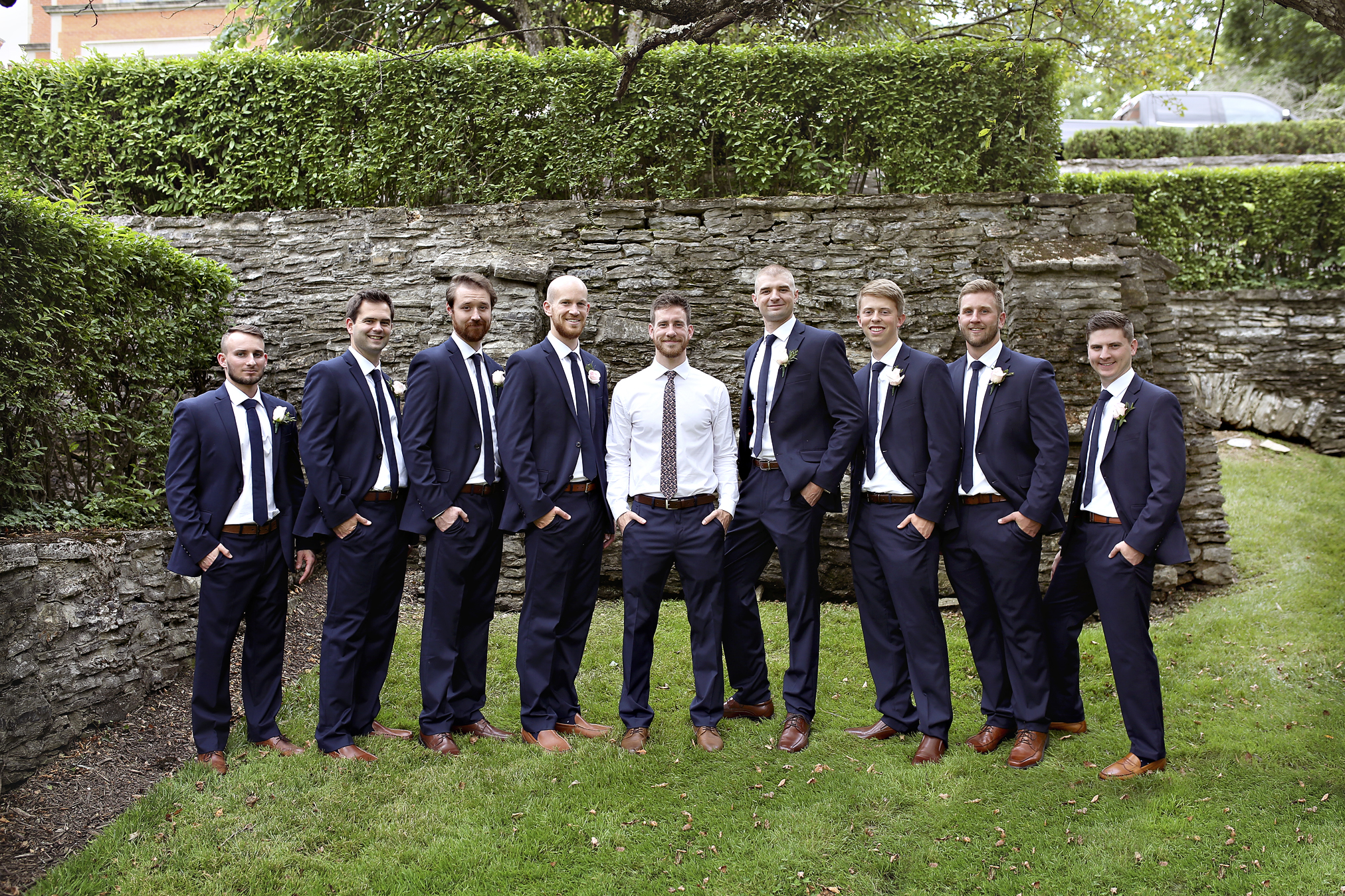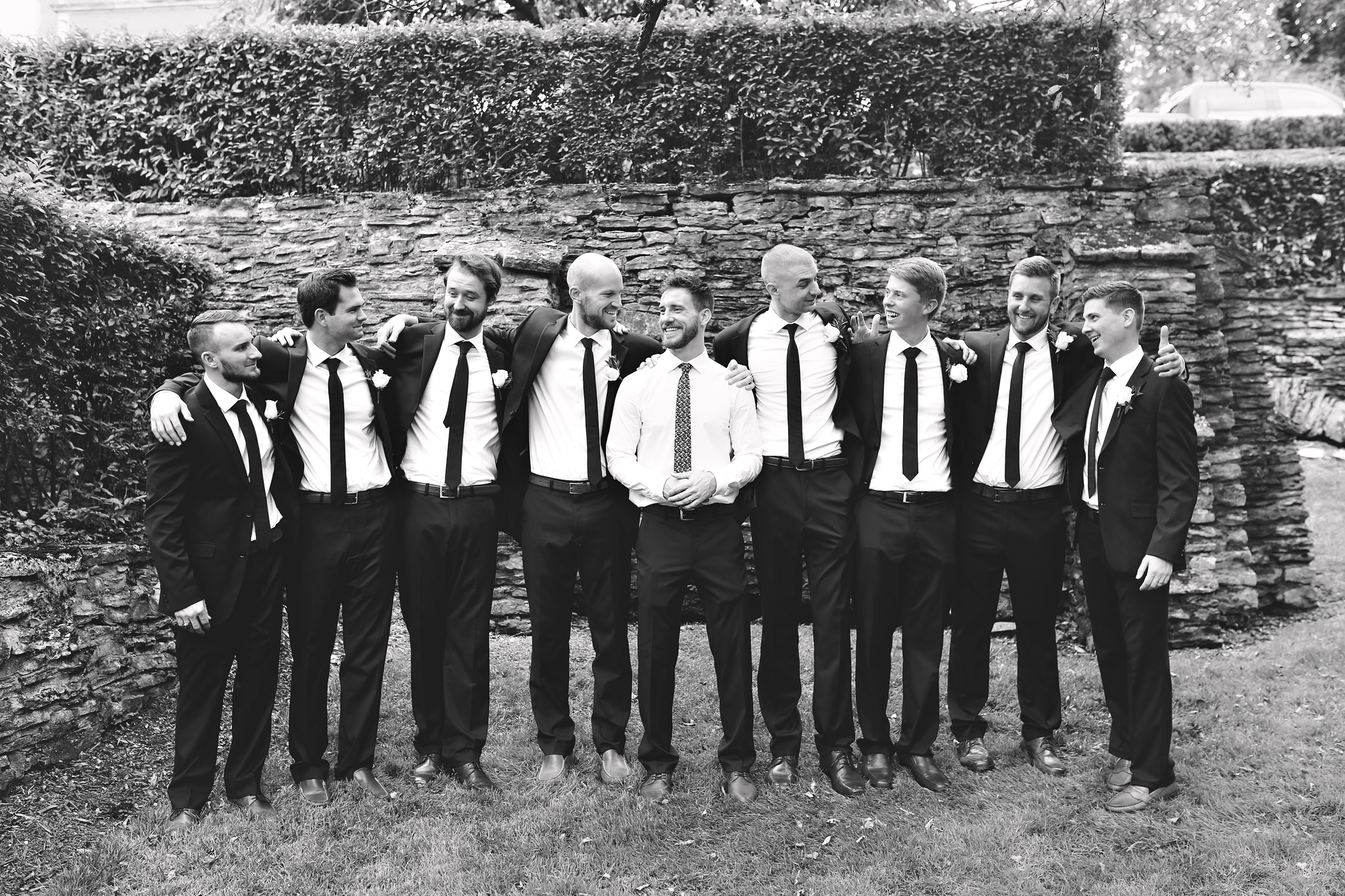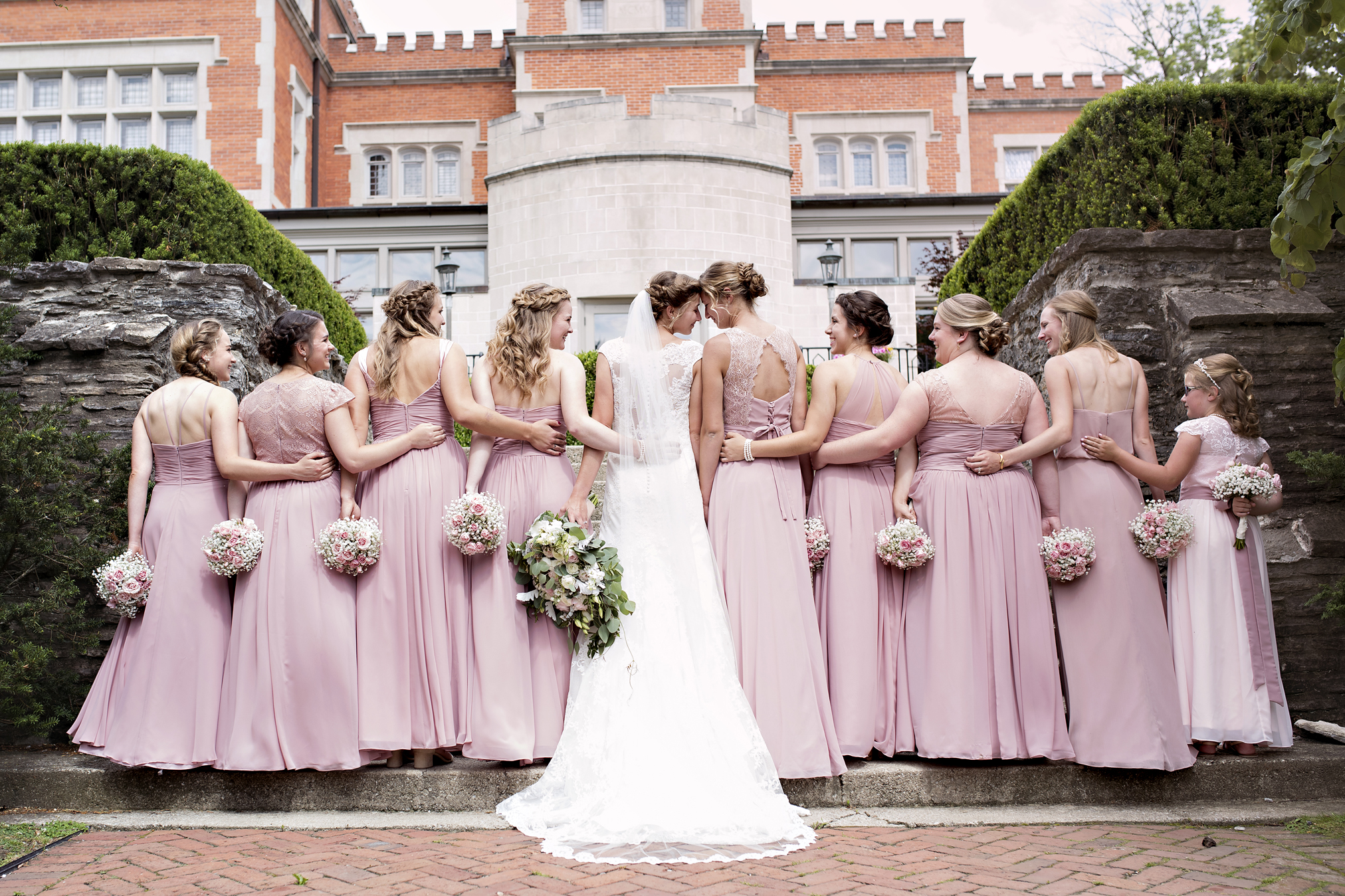 Now to what really matters most on the wedding day…the commitment, the marriage itself. How easy it is to get caught up in everything else!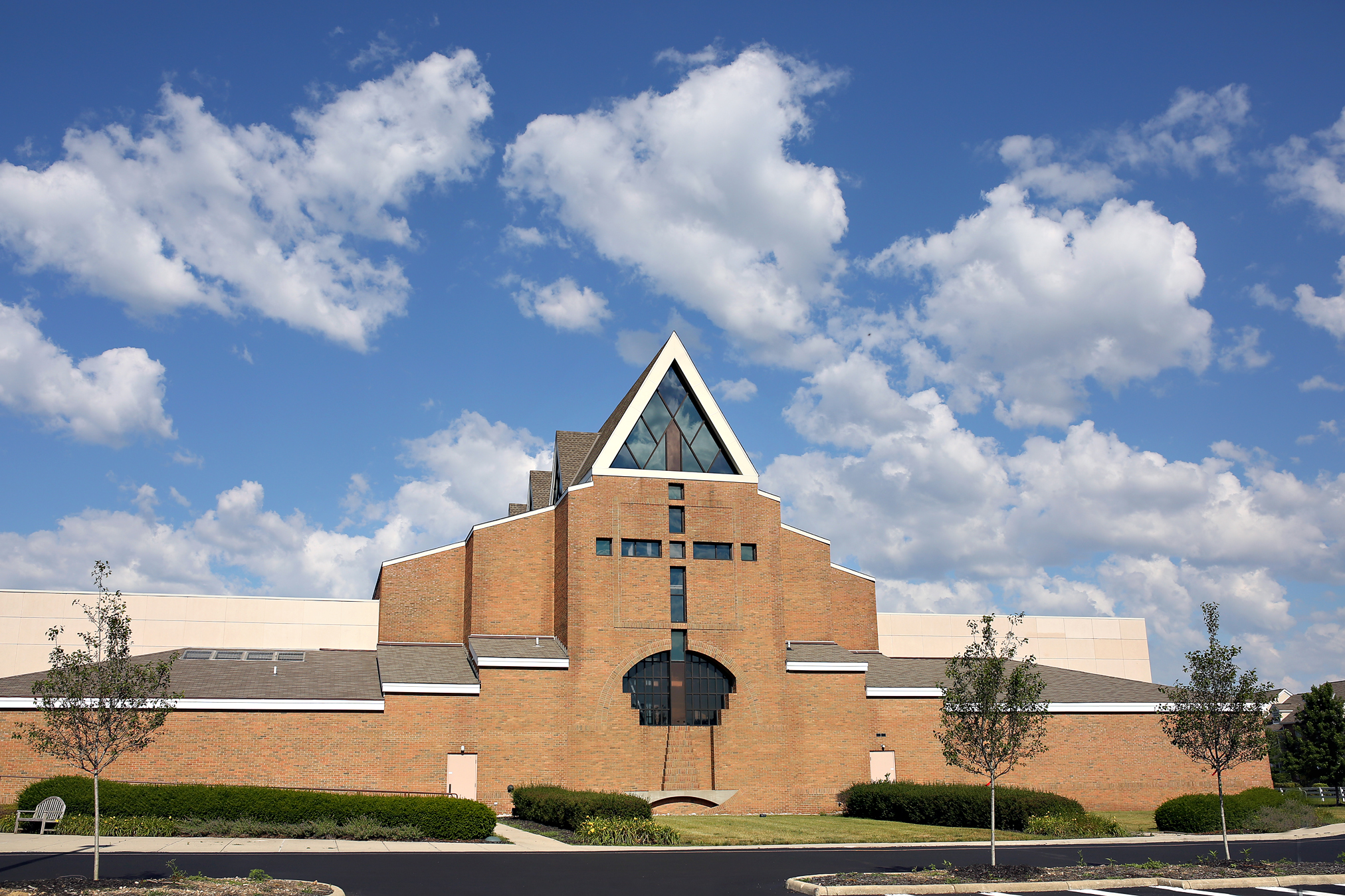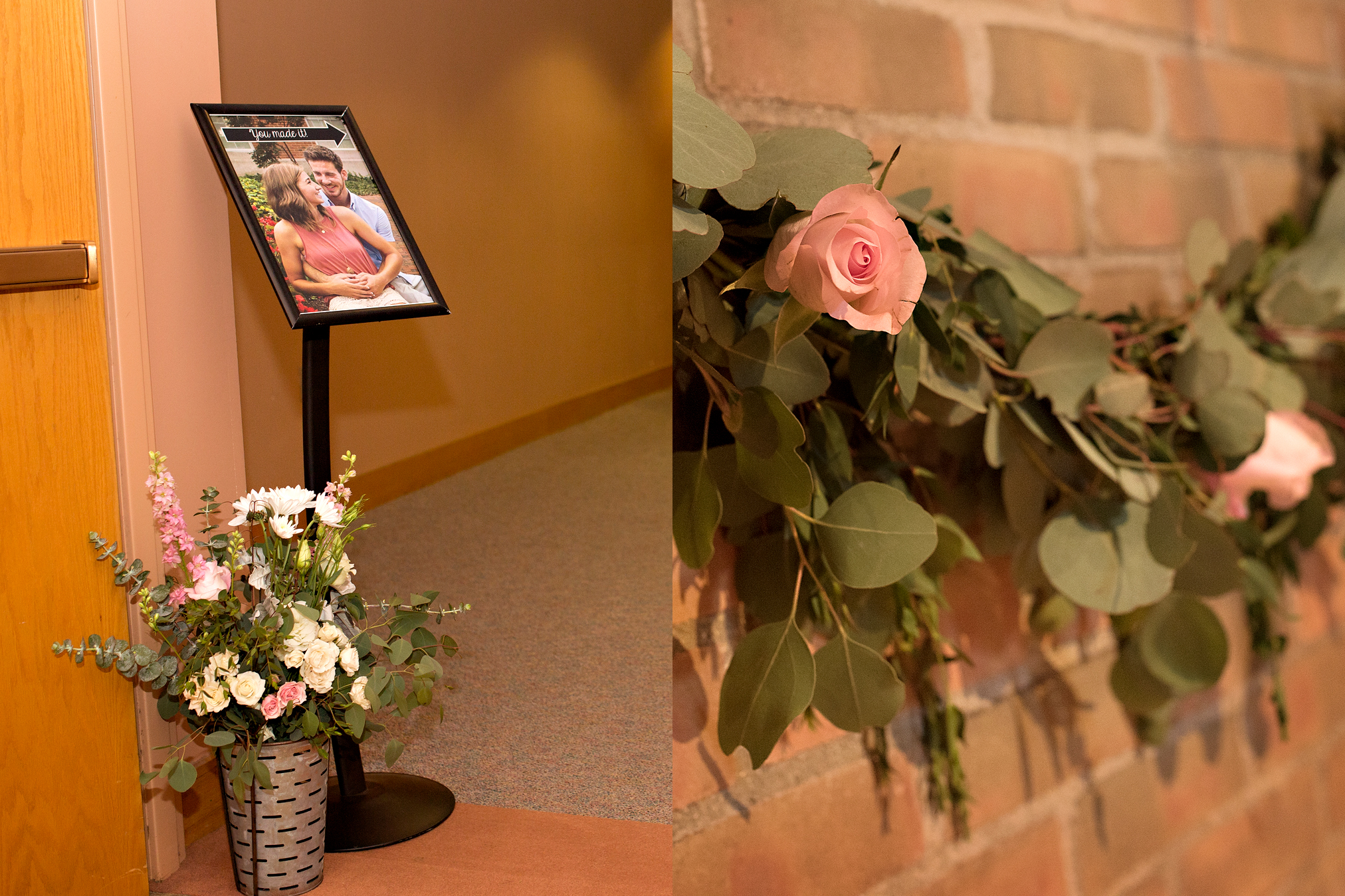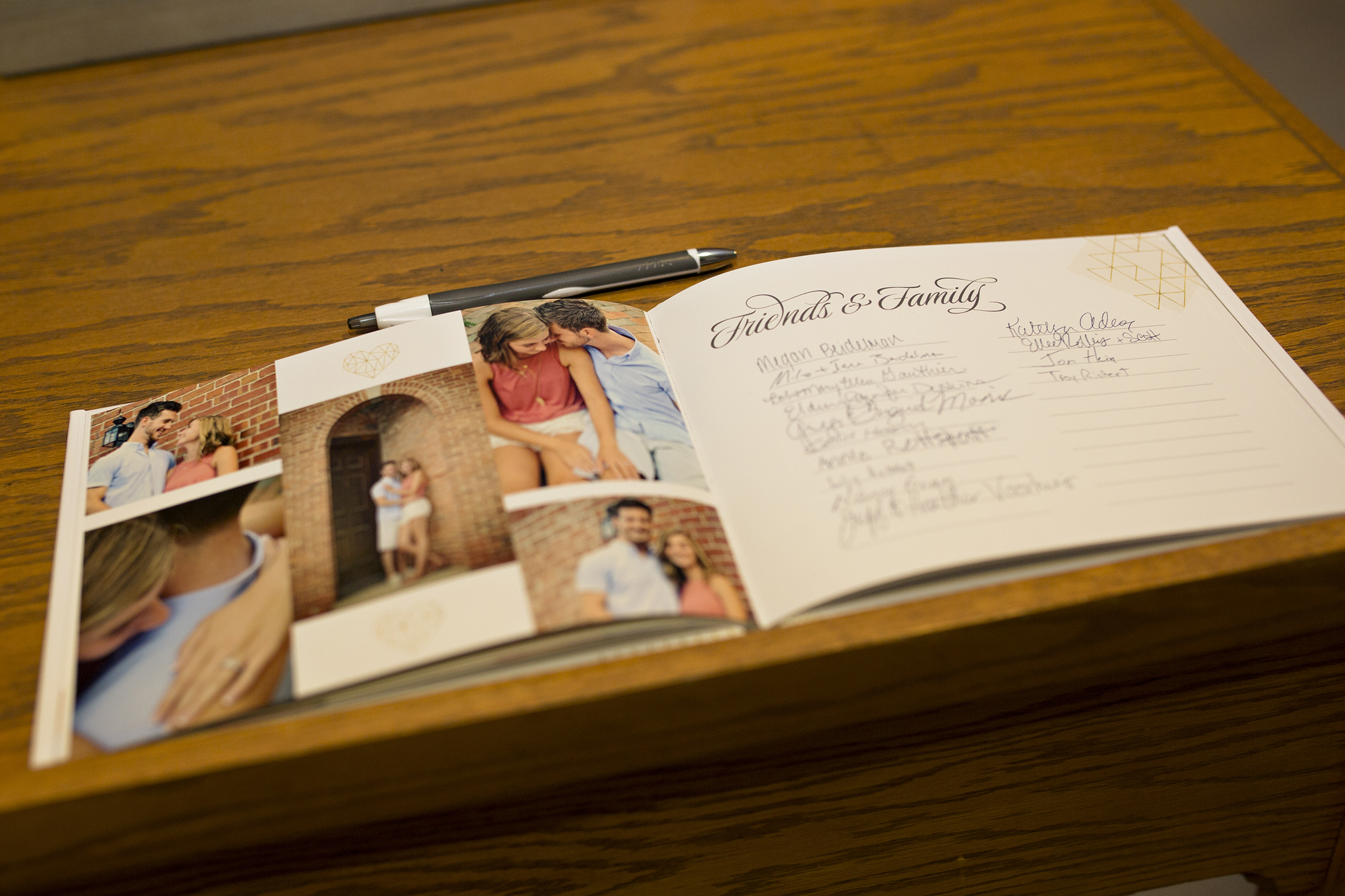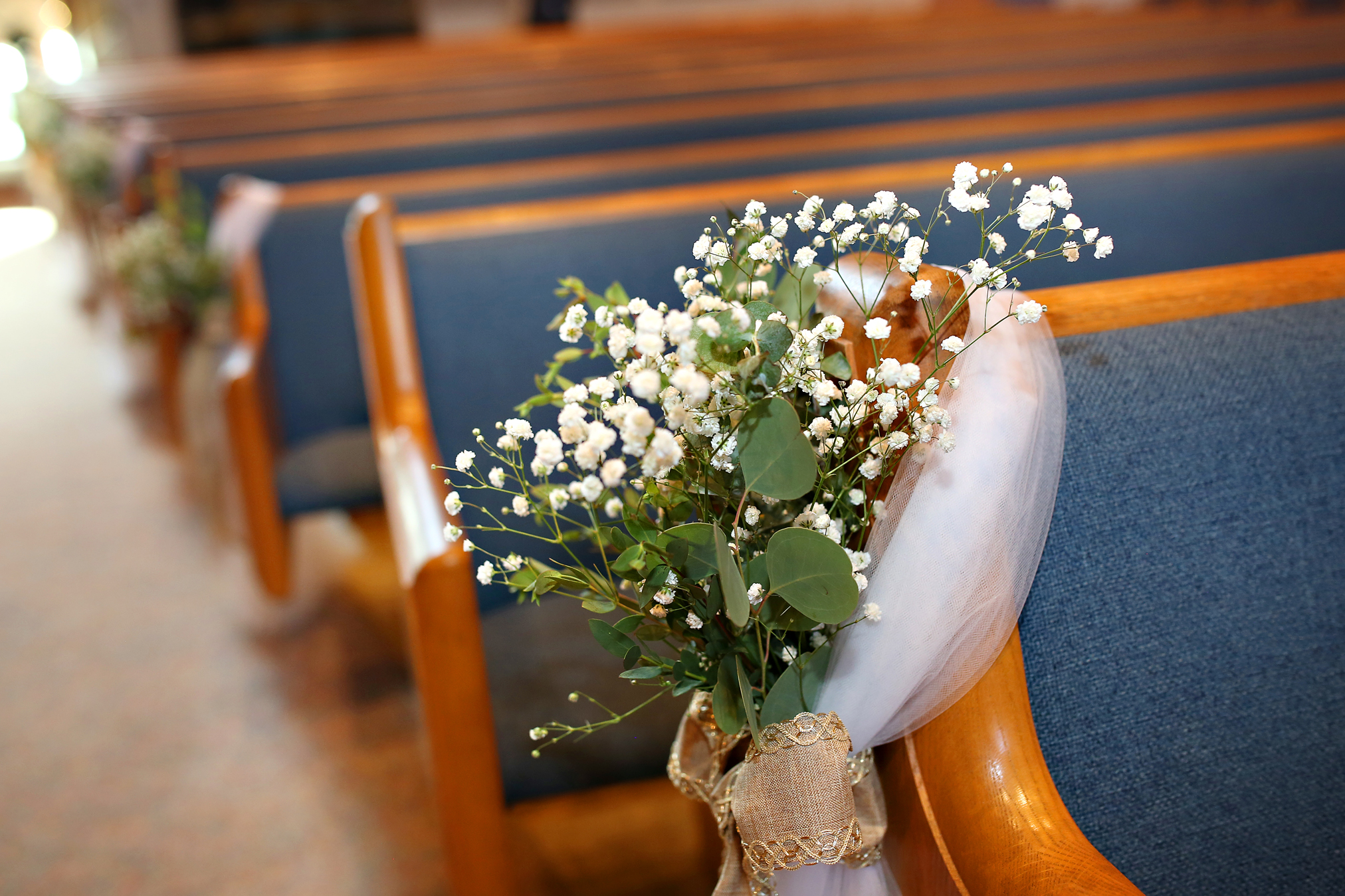 This sign was in the Church…It was a lovely sign and I am well acquainted from the Bible passage. It was read during my wedding. On this day, it struck me funny. I wanted to add on "WITH GOD" to the end because lets face it, marriage is no joke! It is hard work – lots of great times and lots of times working it out in the valley. This verse has been translated many ways – Love never quits. Love never ends…God's love is eternal. So just to keep your expectations realistic, the chances are that sometime in your marriage you may feel that your spouse has failed you. Let's take that pressure off of him or her right now ~ but know that God's love is eternal. God never fails and with Him, you can keep choosing to love each other for all of your days. (Sorry to ramble on.)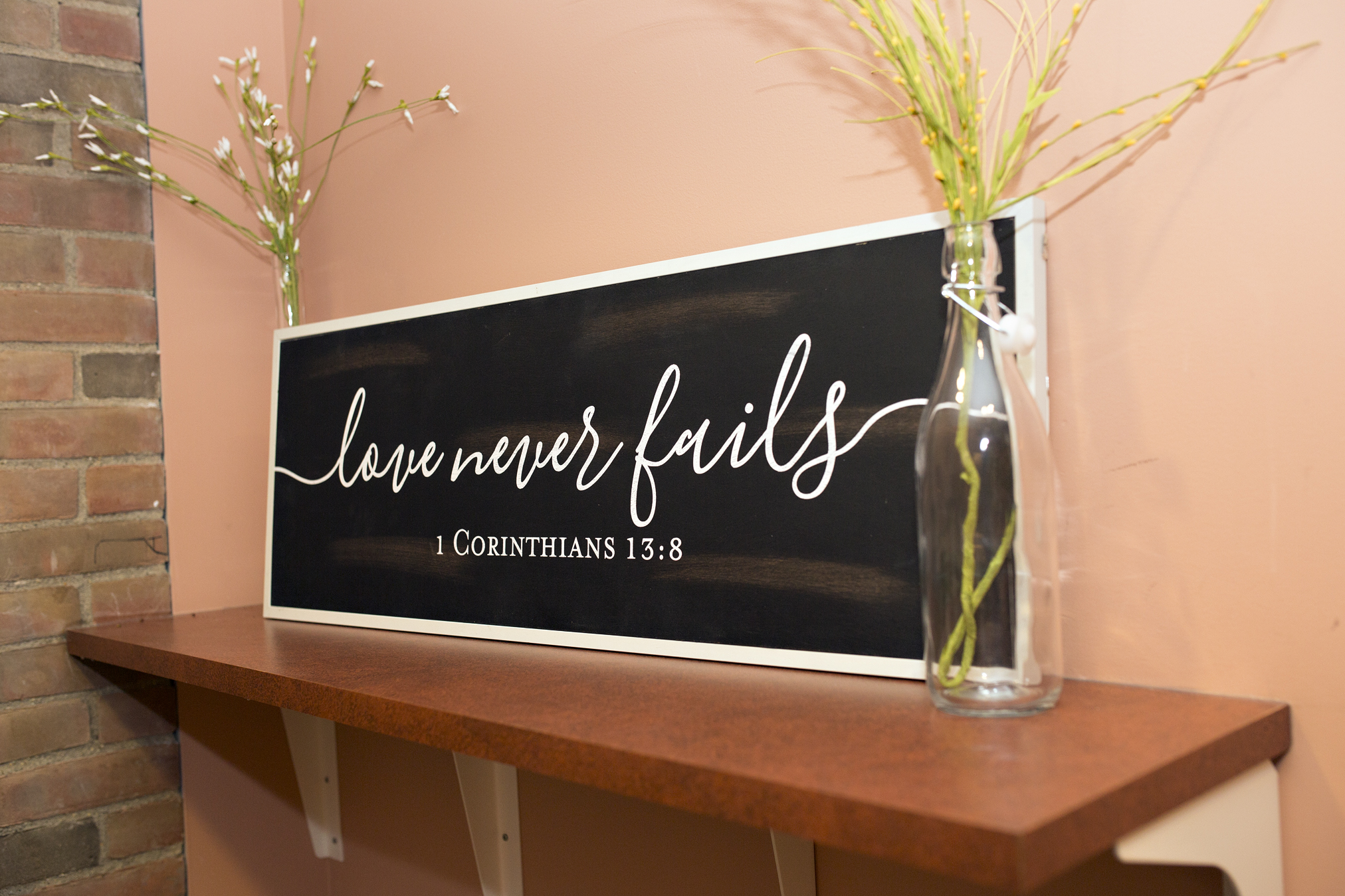 Prayer – like those sweet girls are doing below – is one way to keep you and your spouse connected and focused on the Lord. How precious that your friends are already encouraging you in that way. I know your families have been praying for you for years too.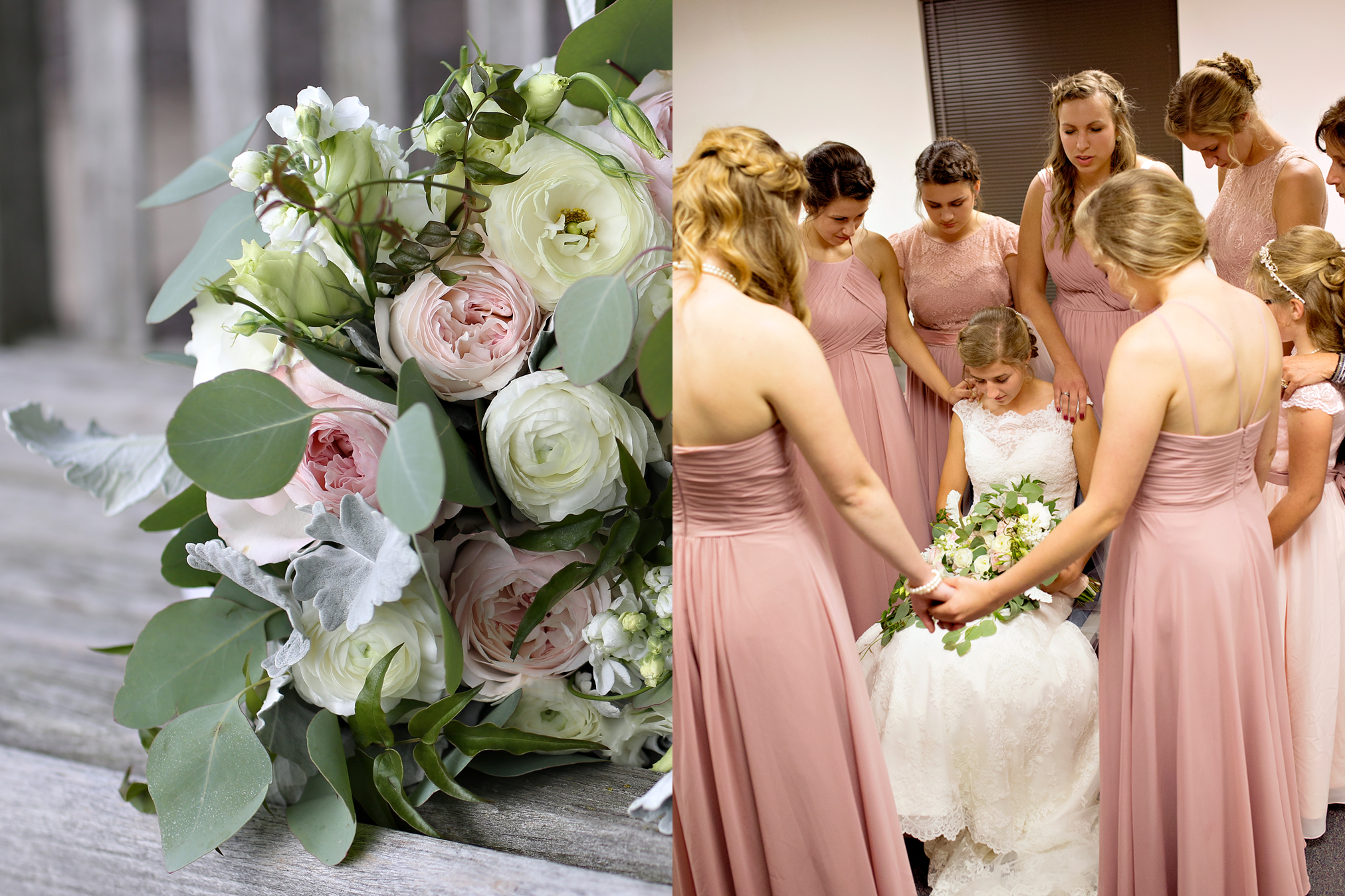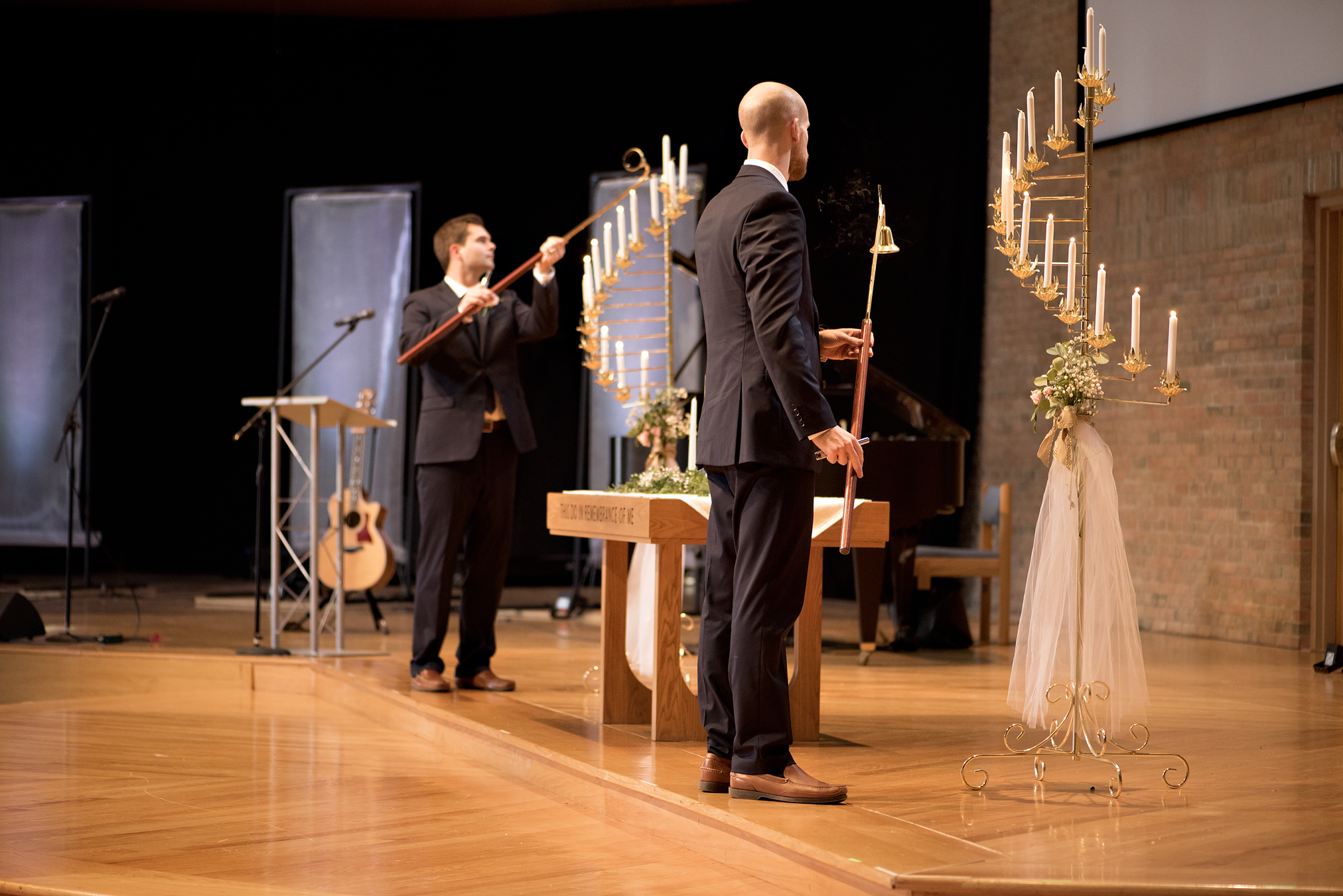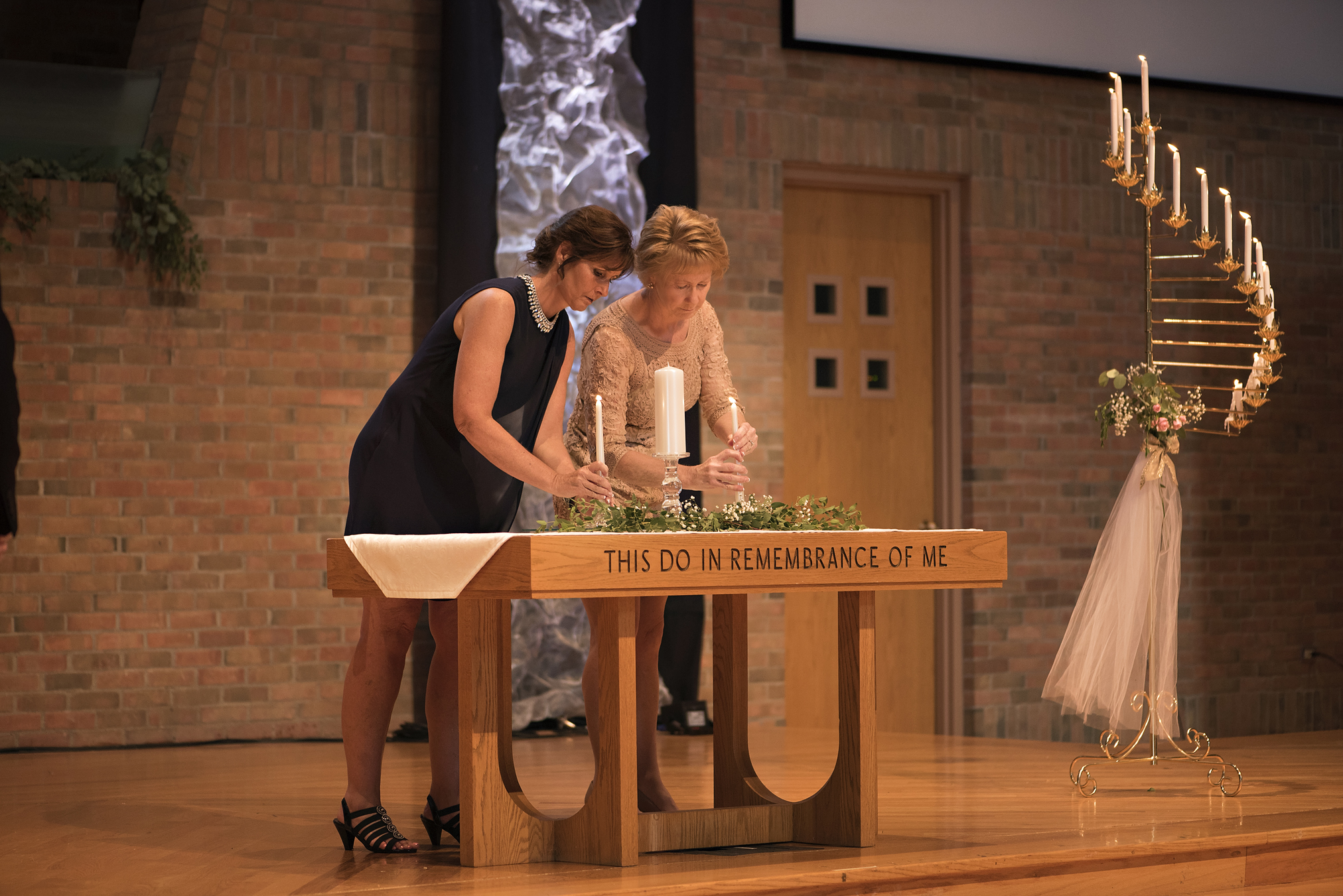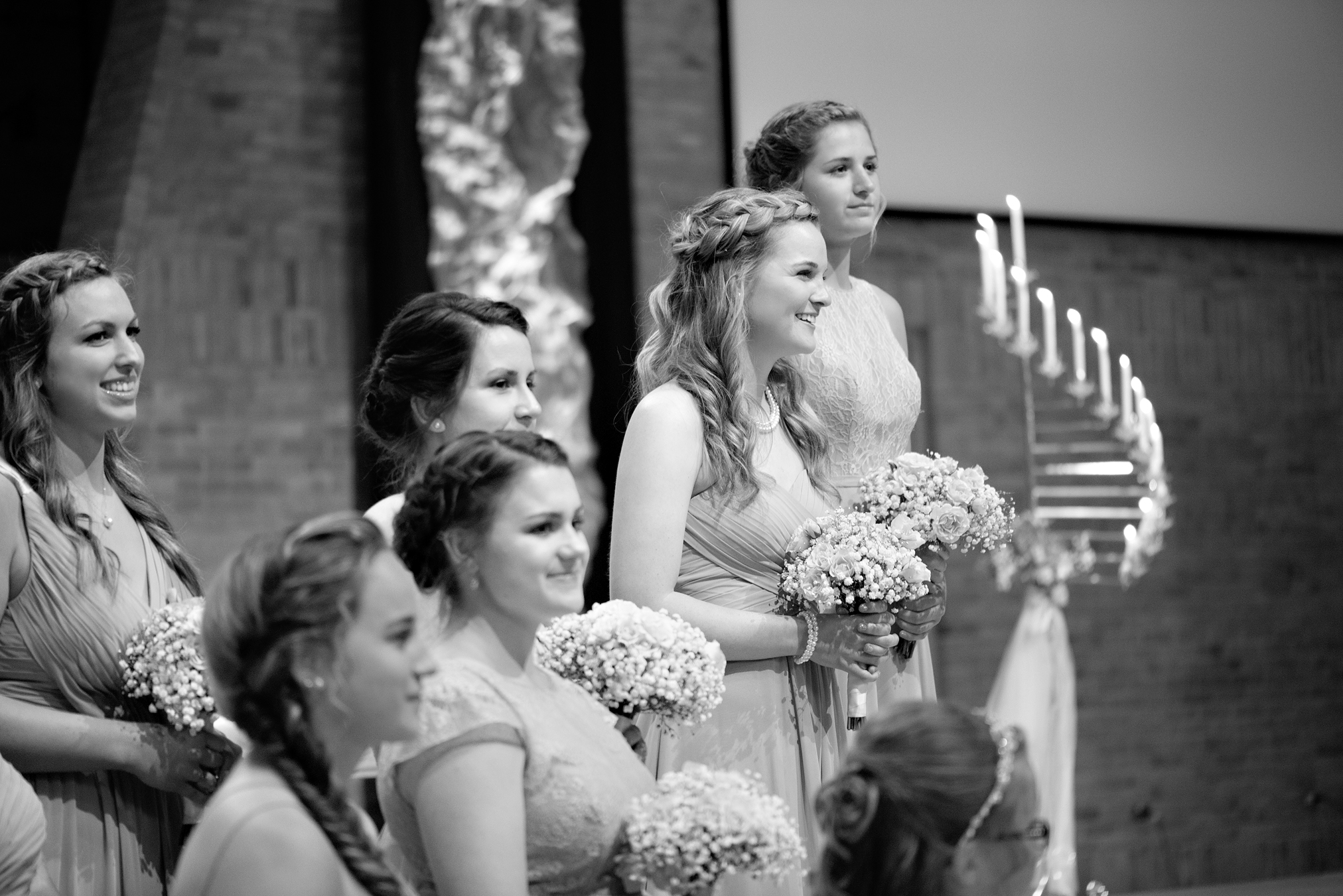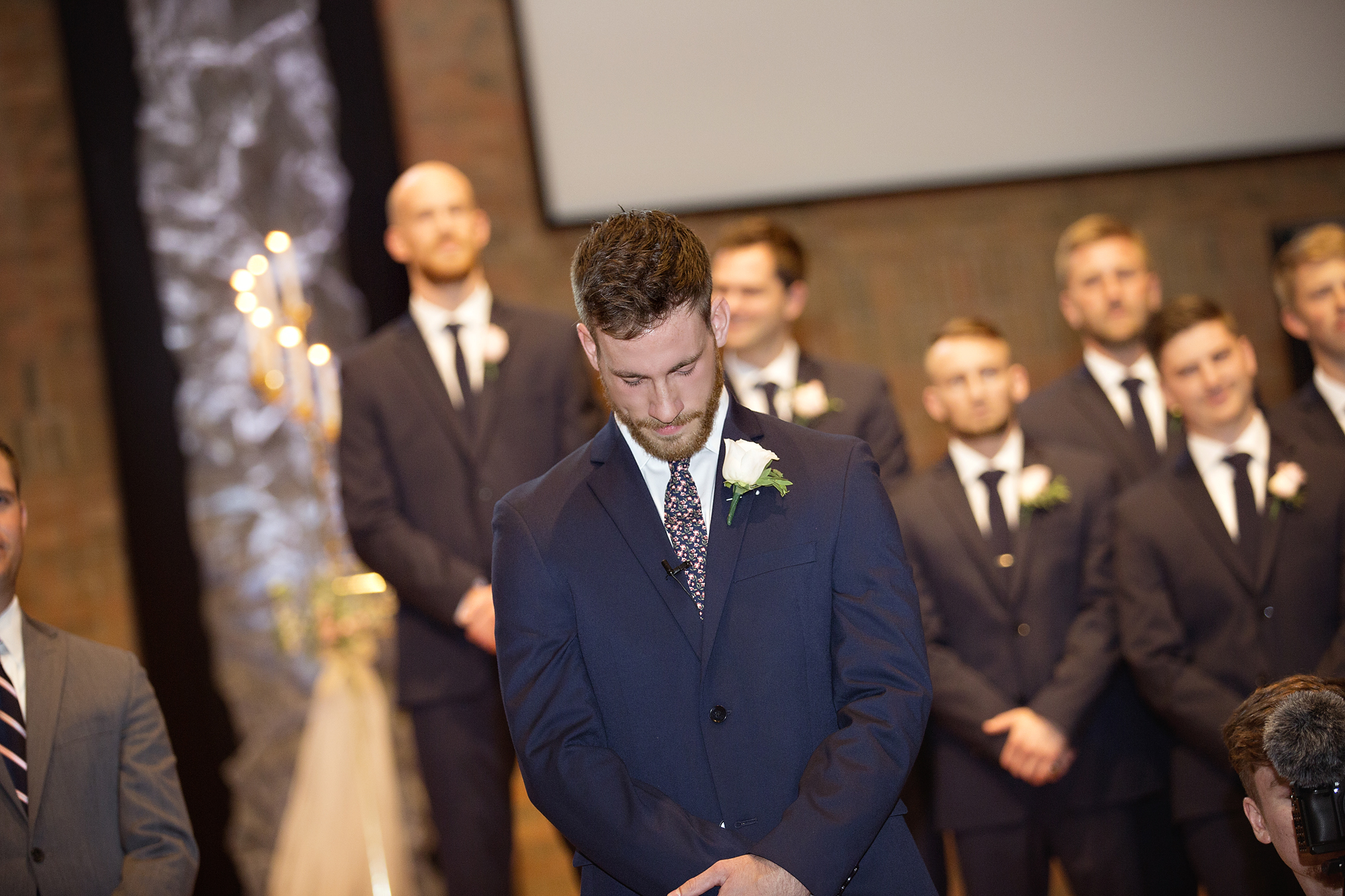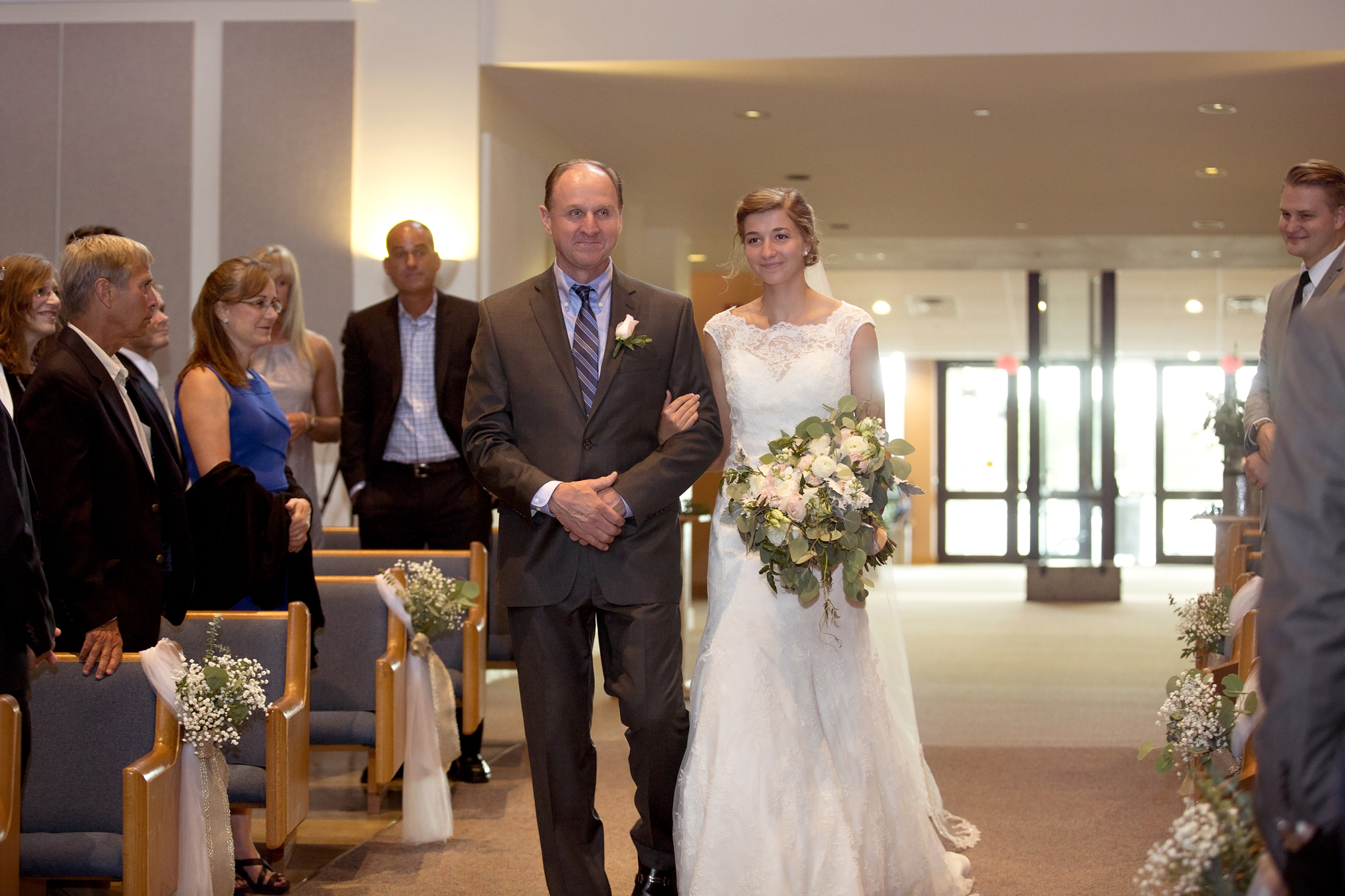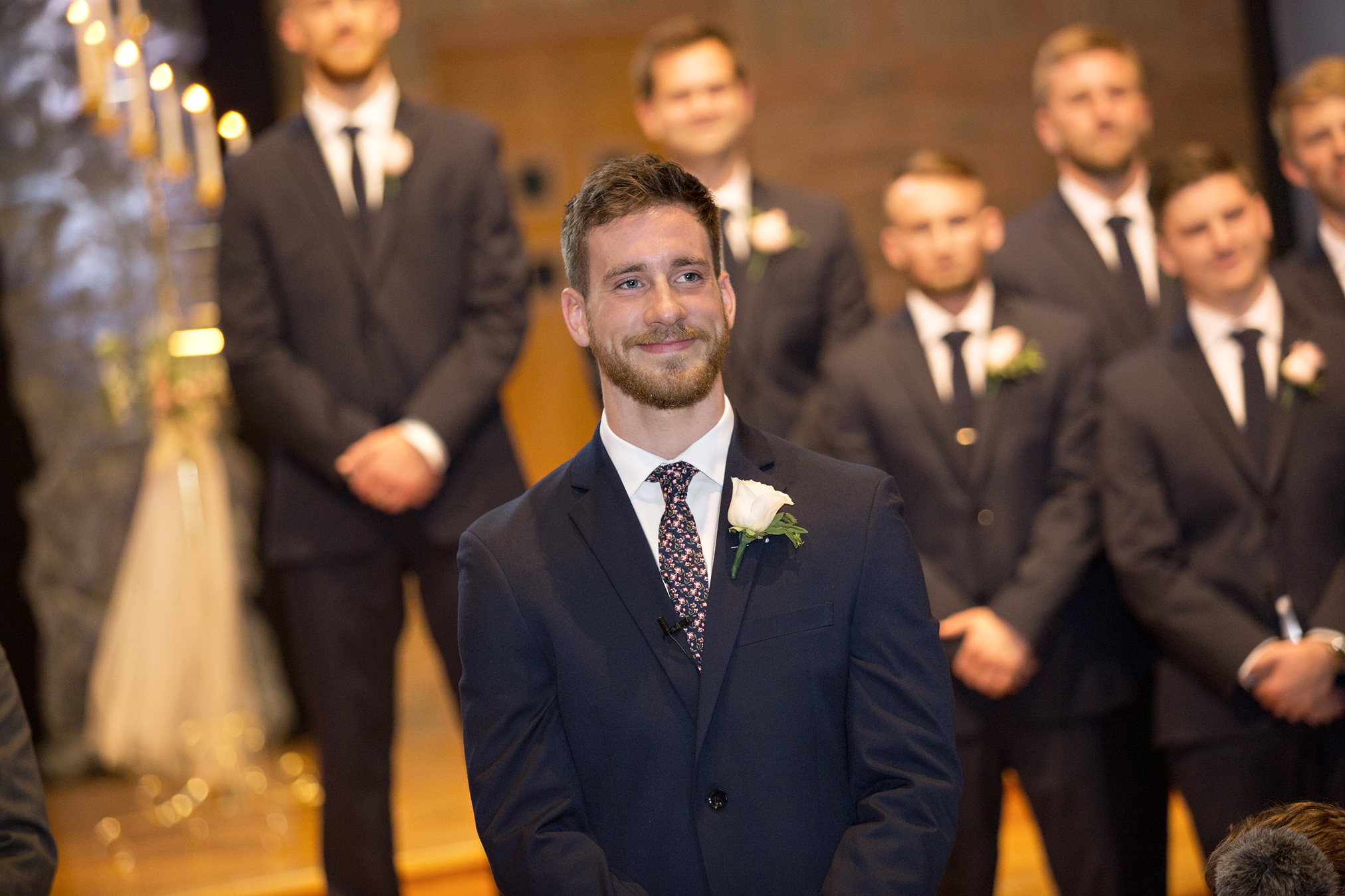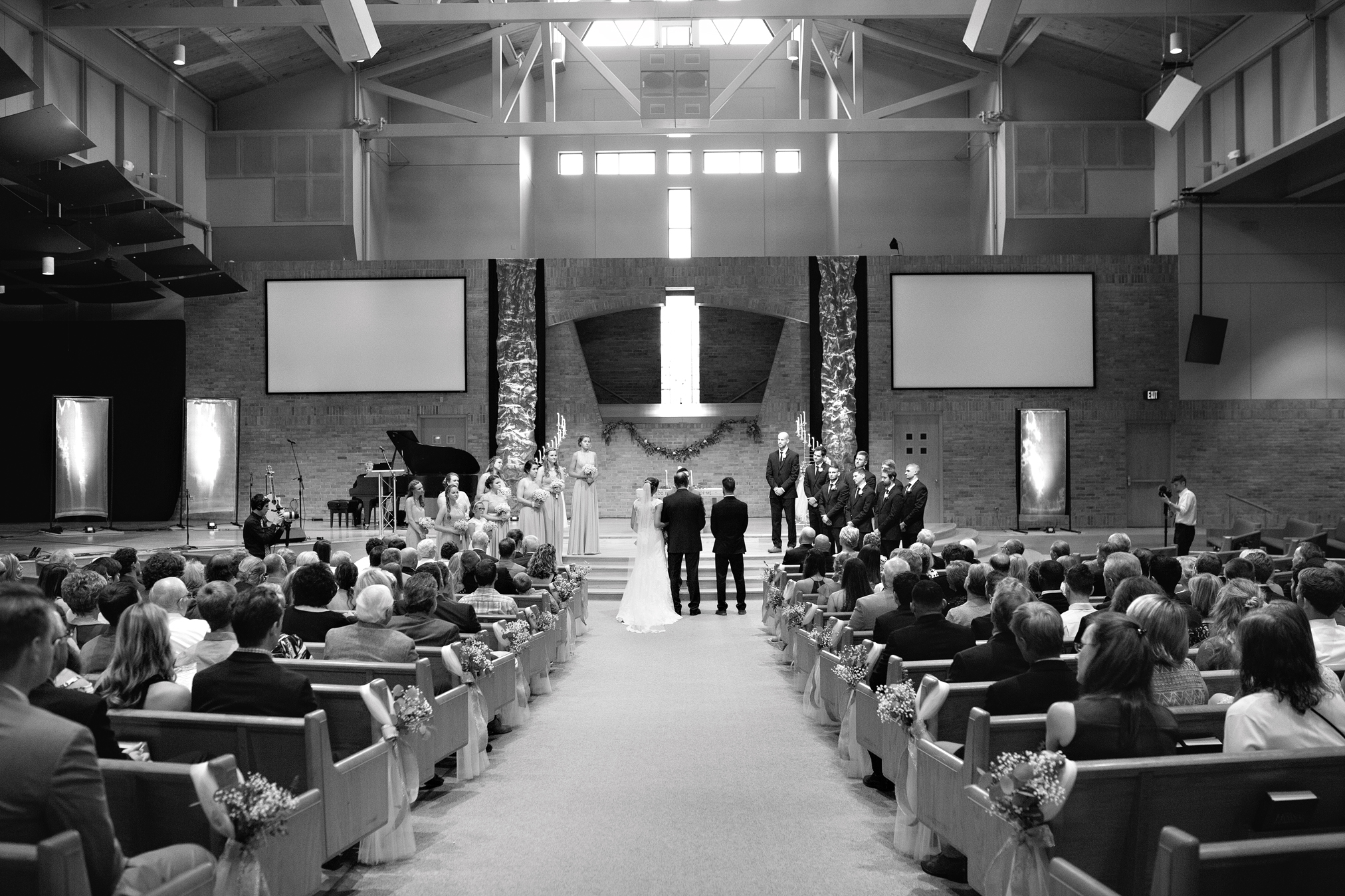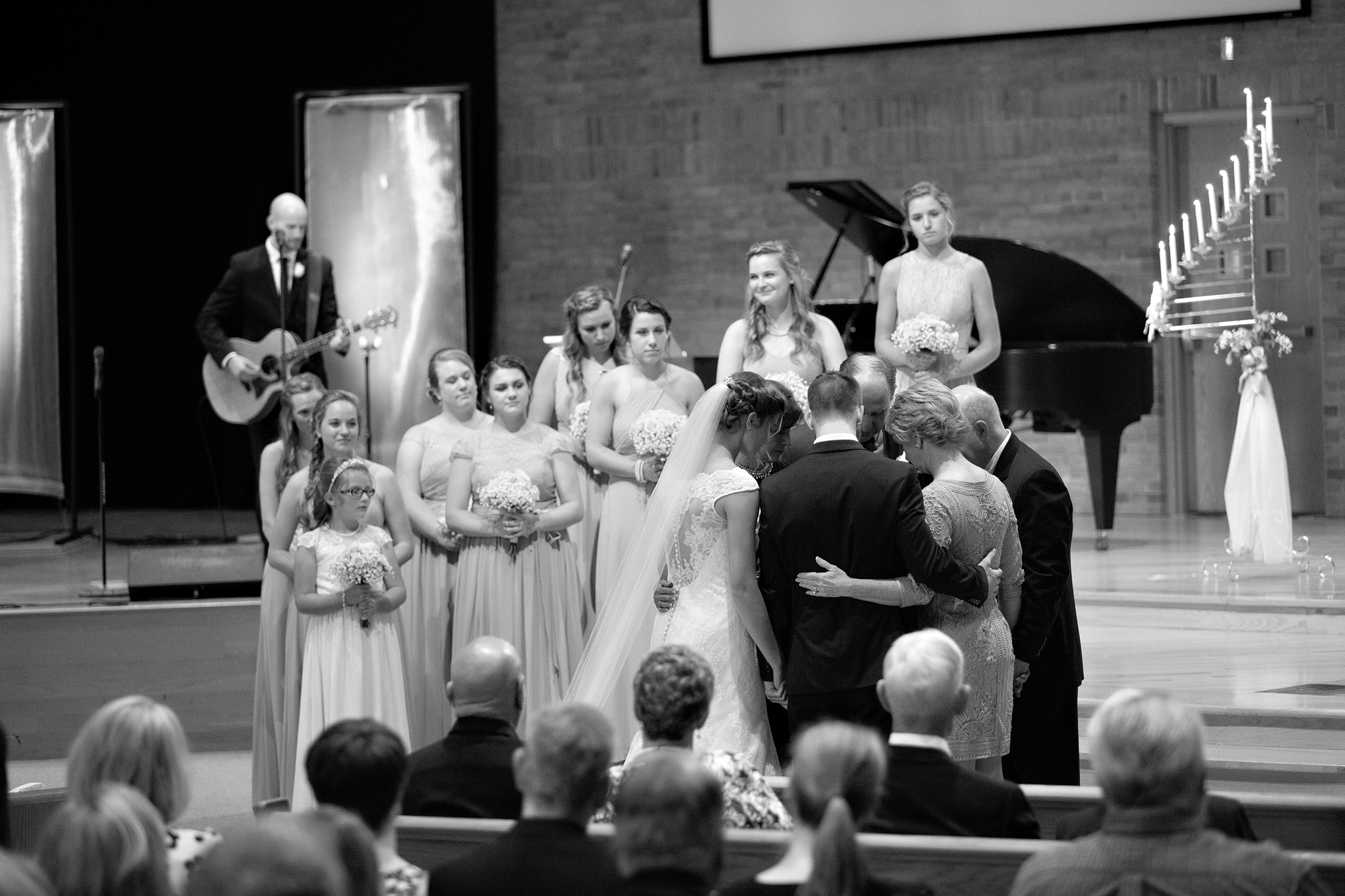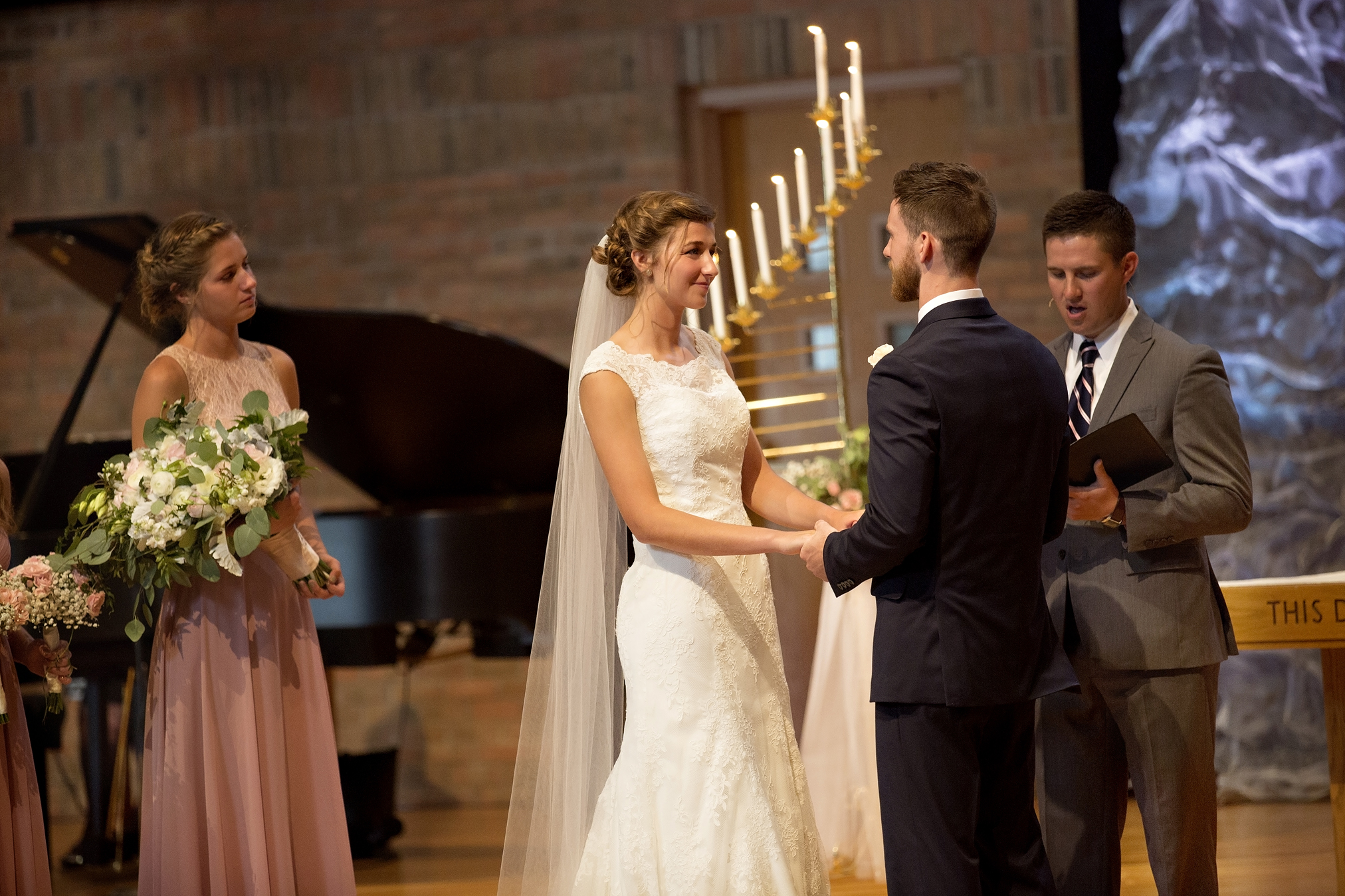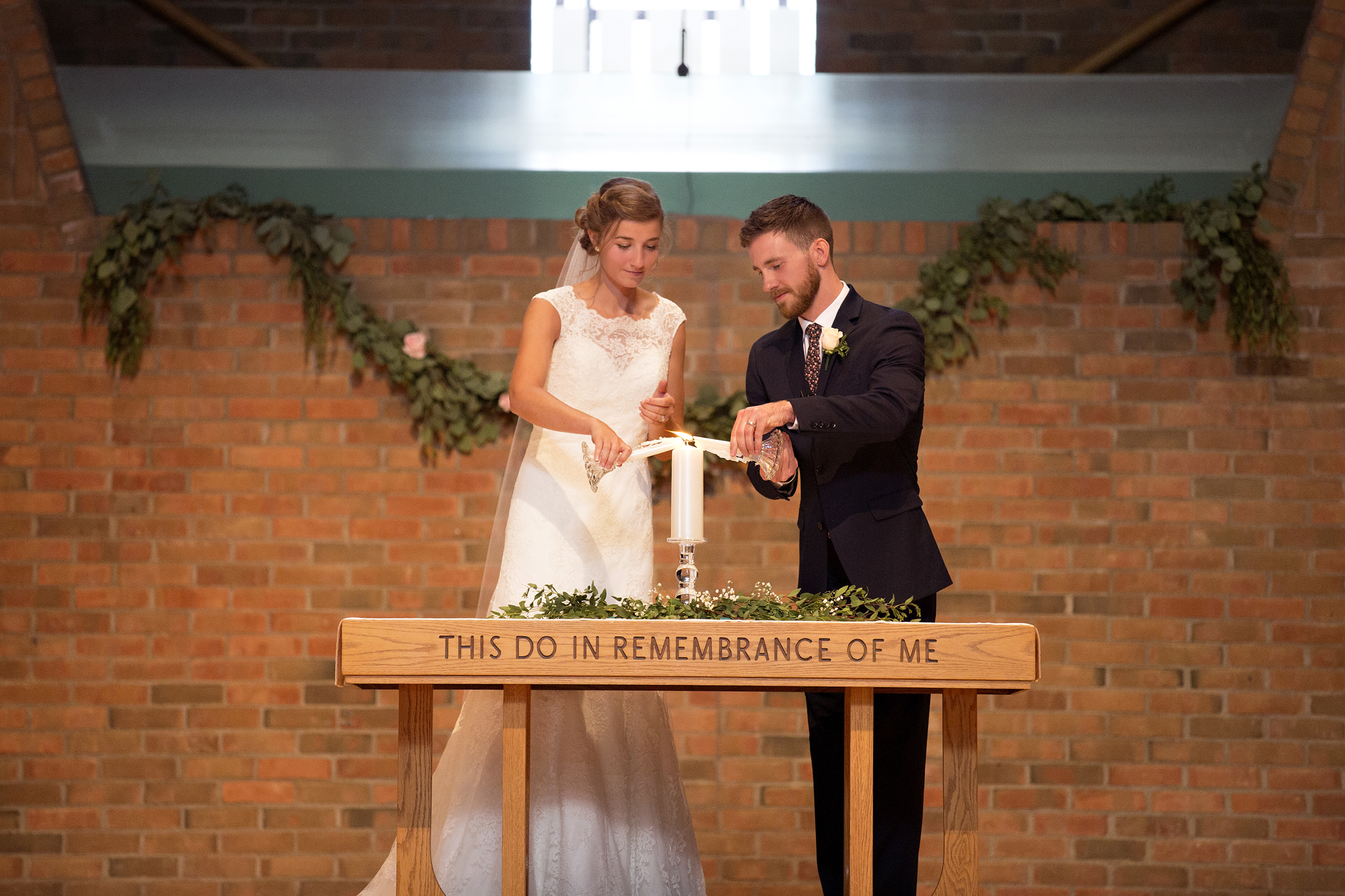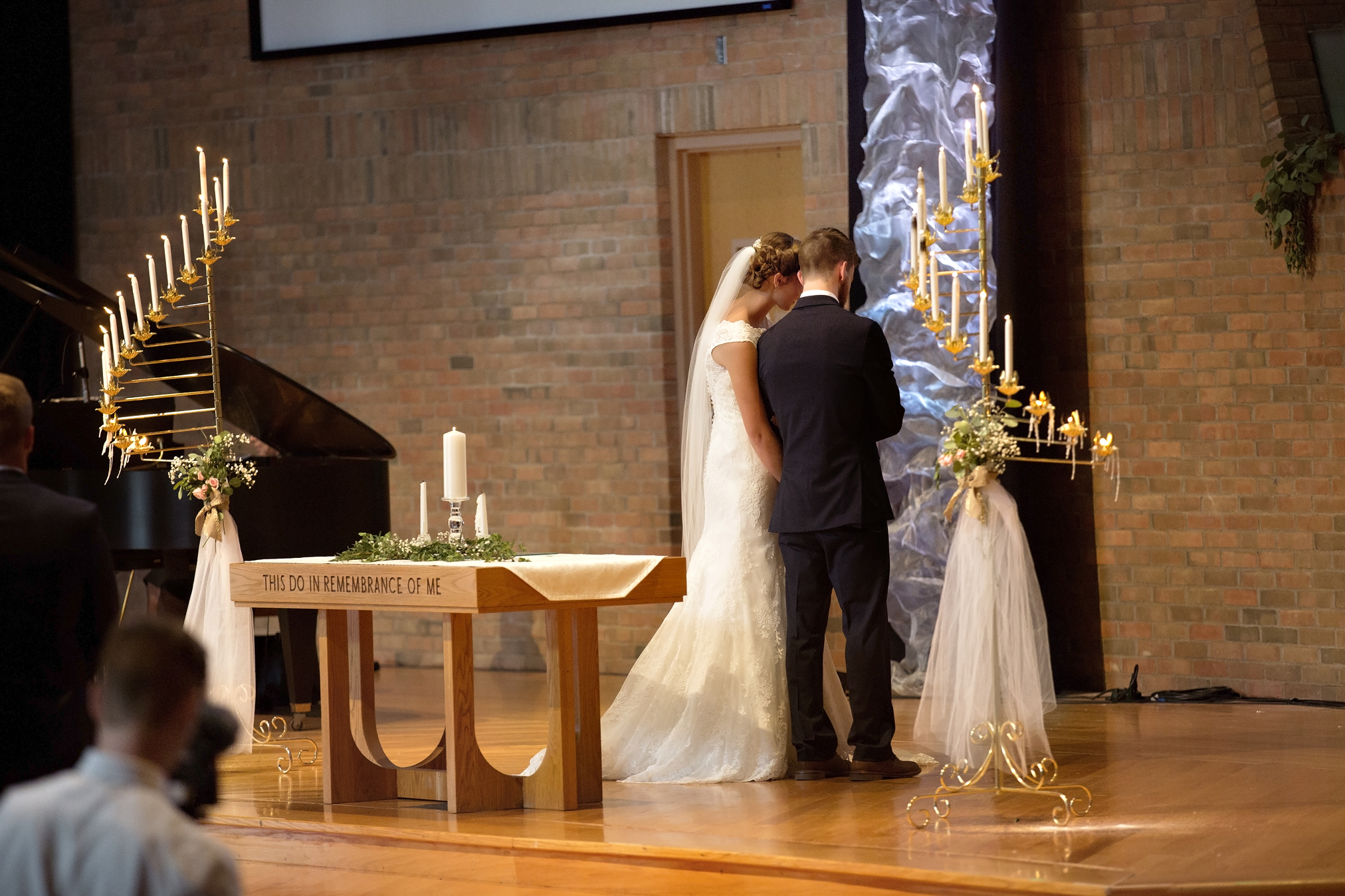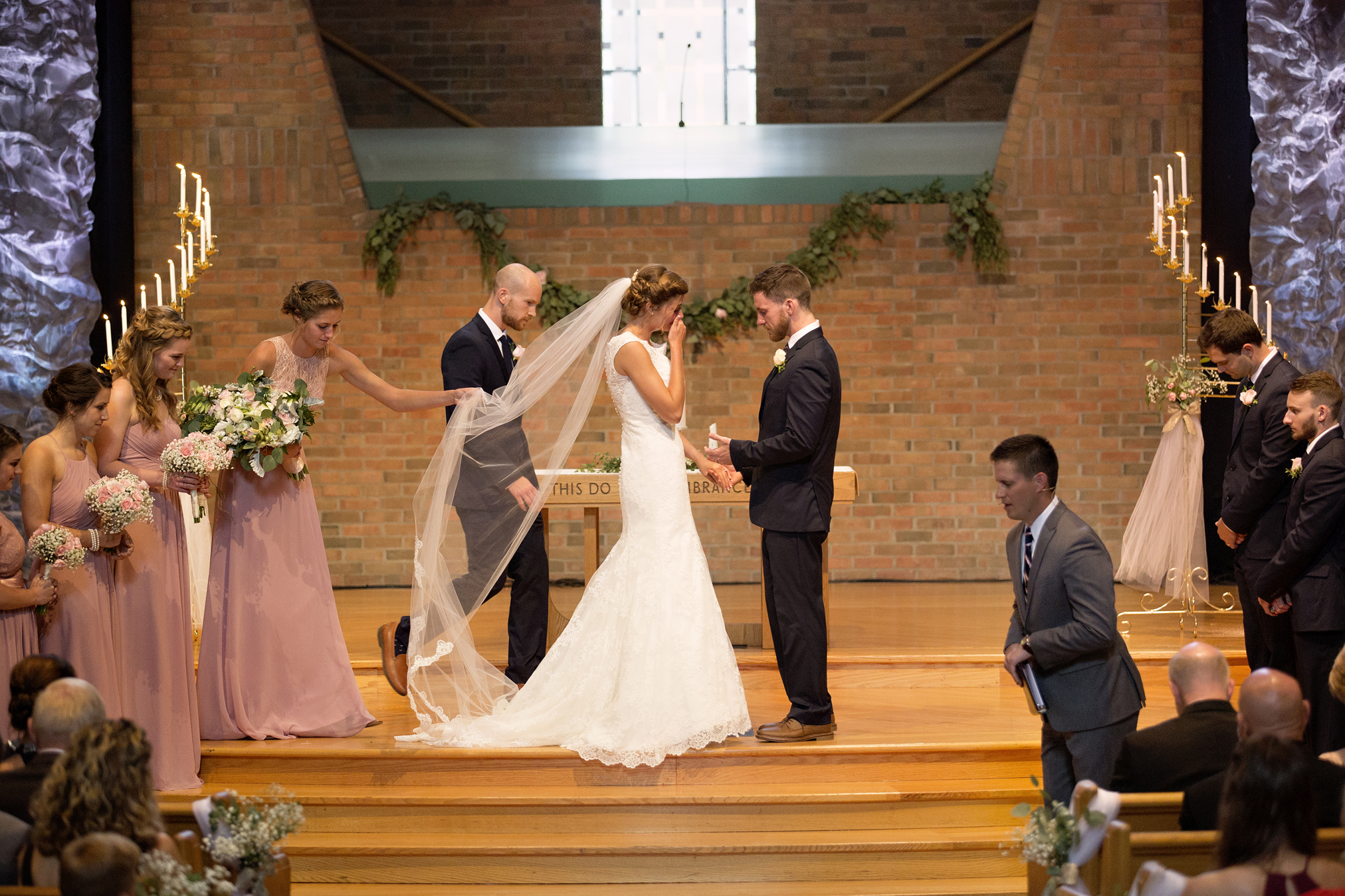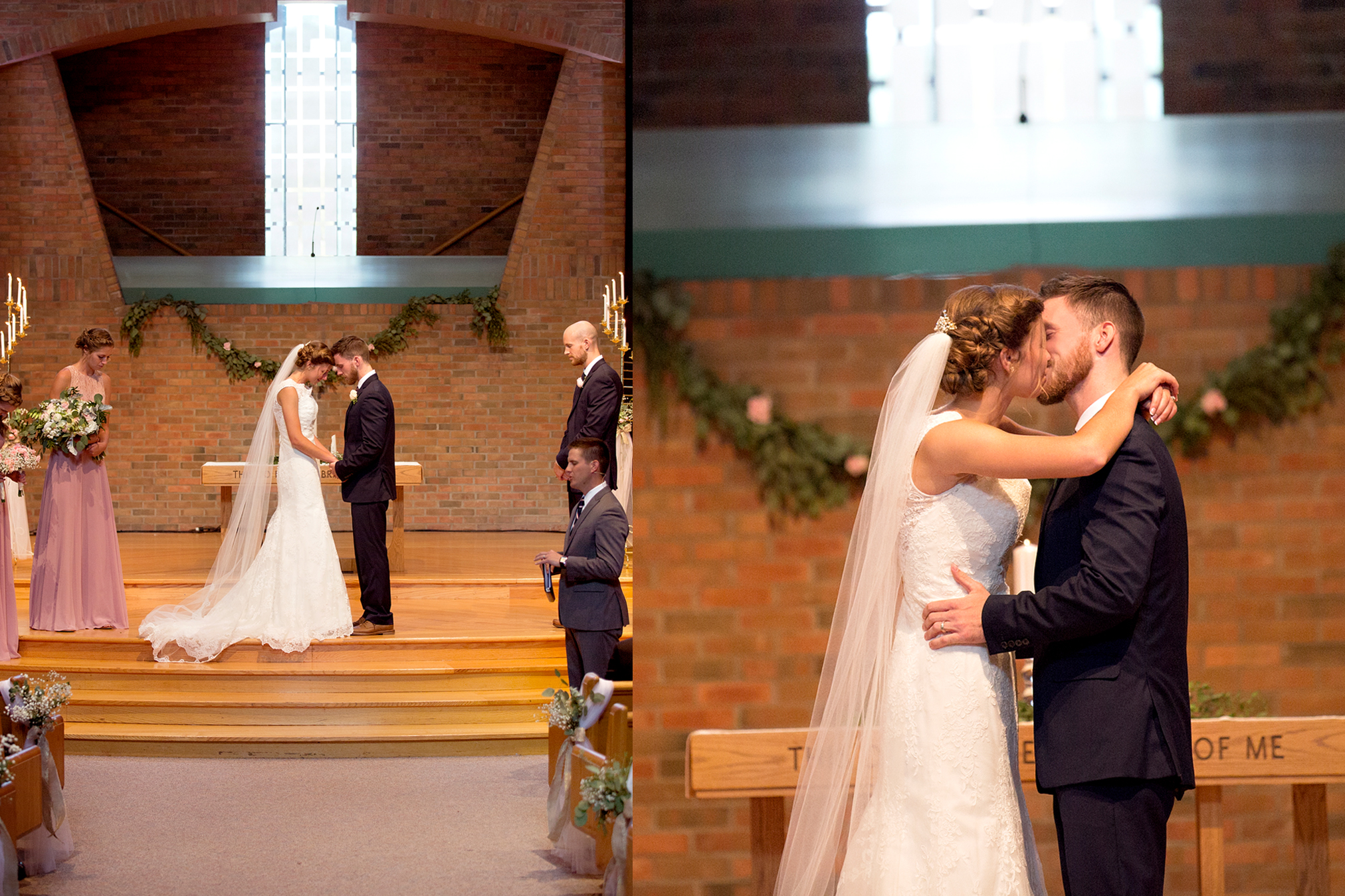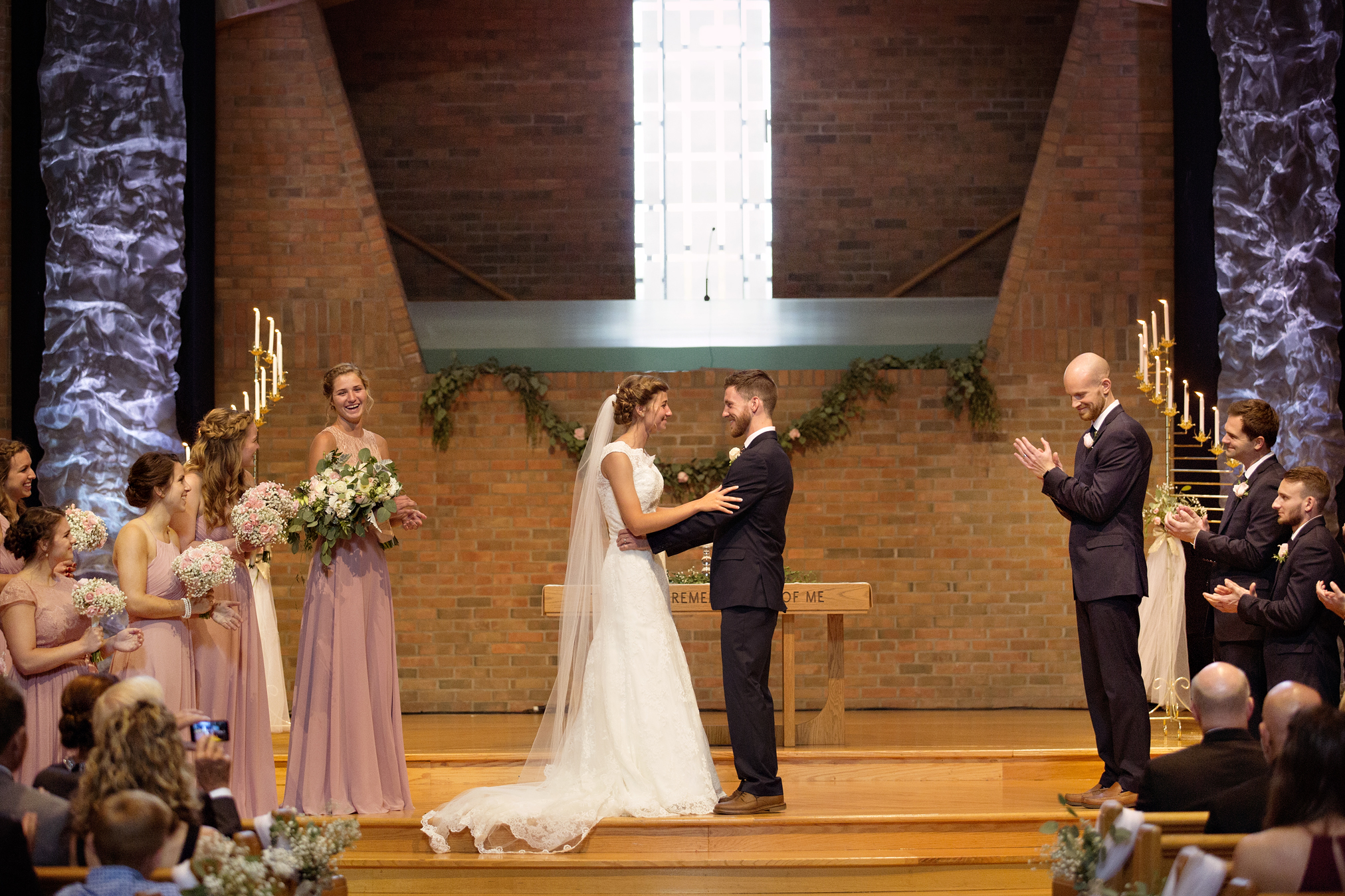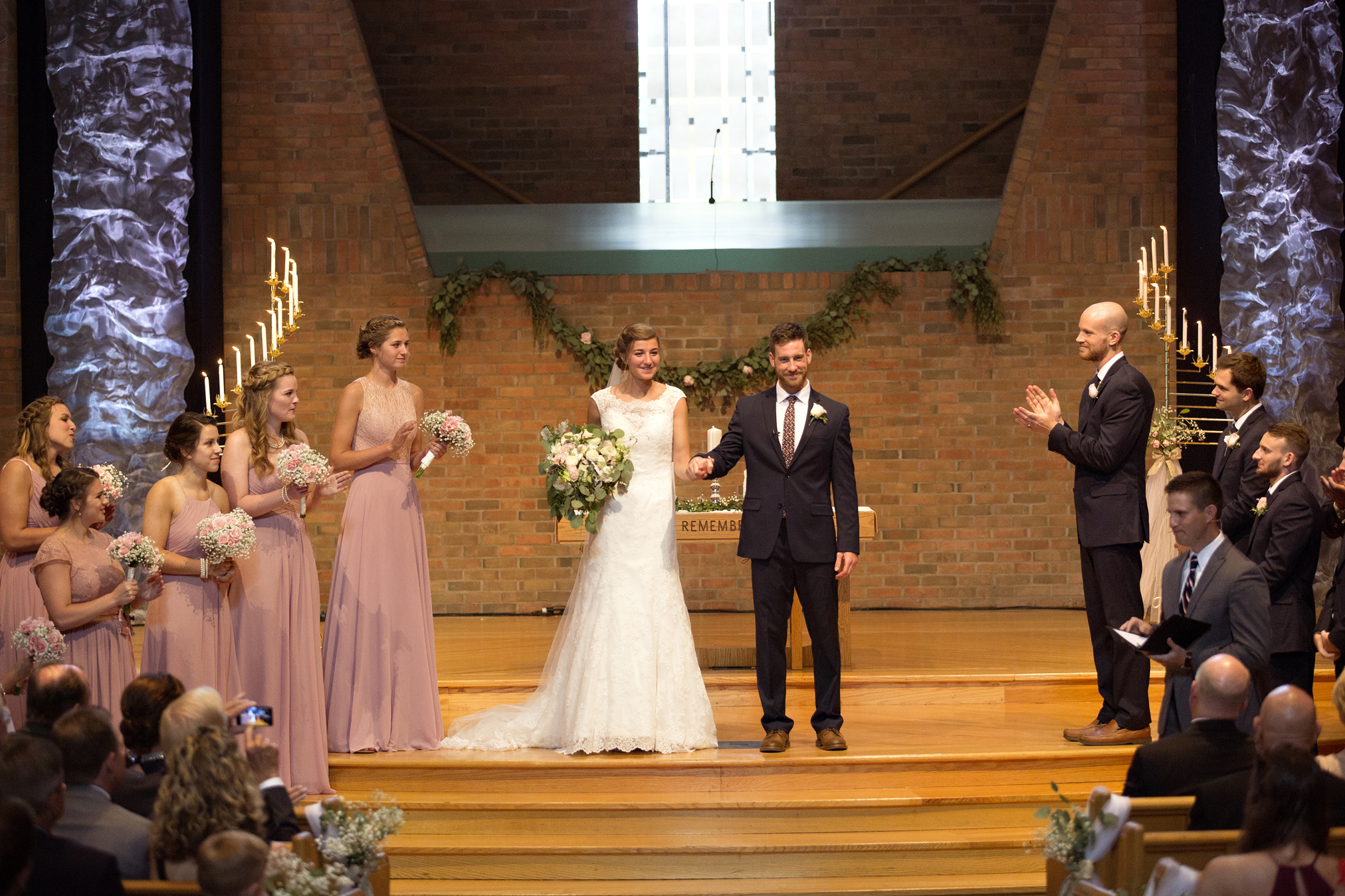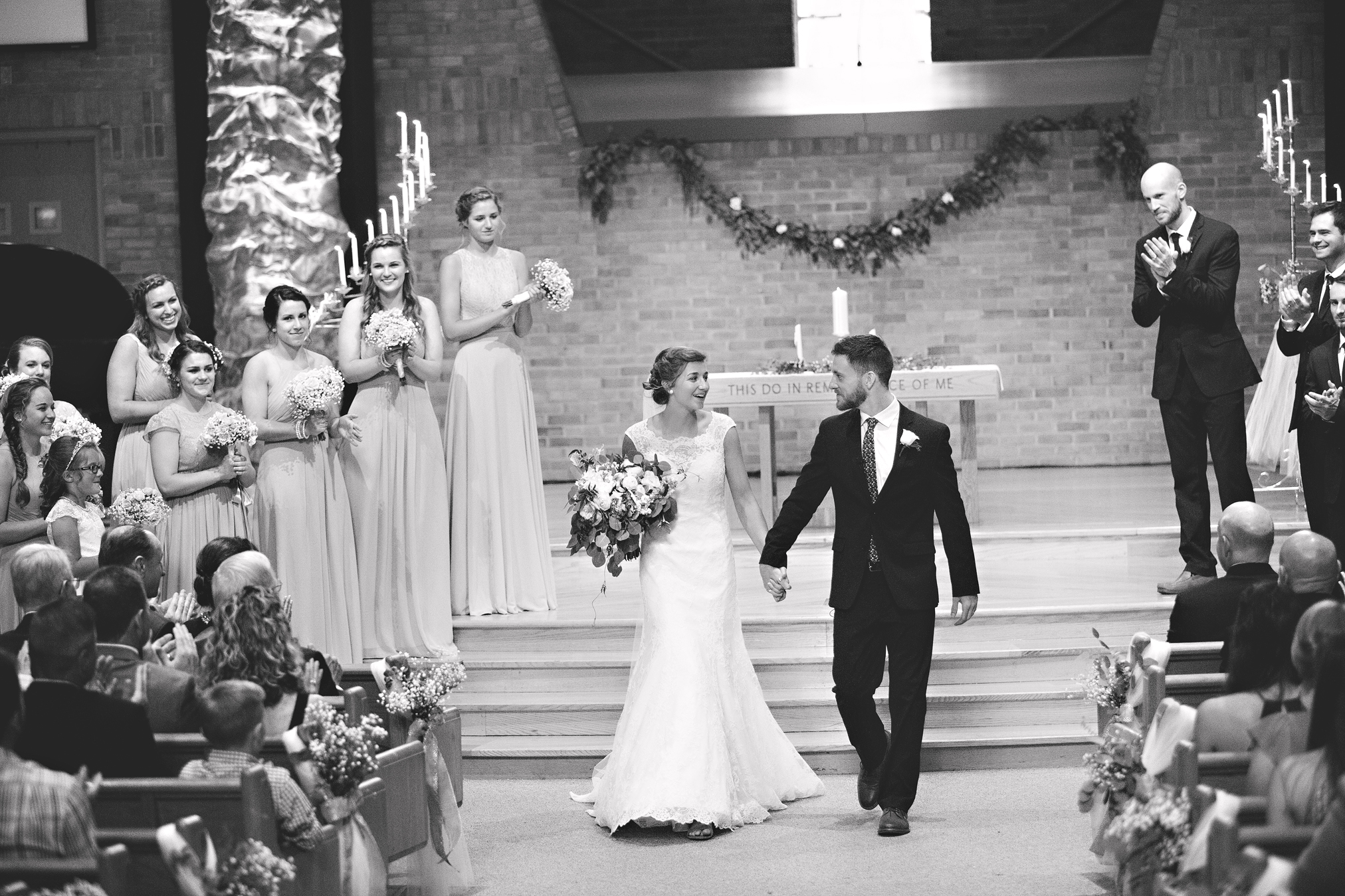 So thankful we could grab a few quick shots before the reception. The light was beautiful in this quick moment.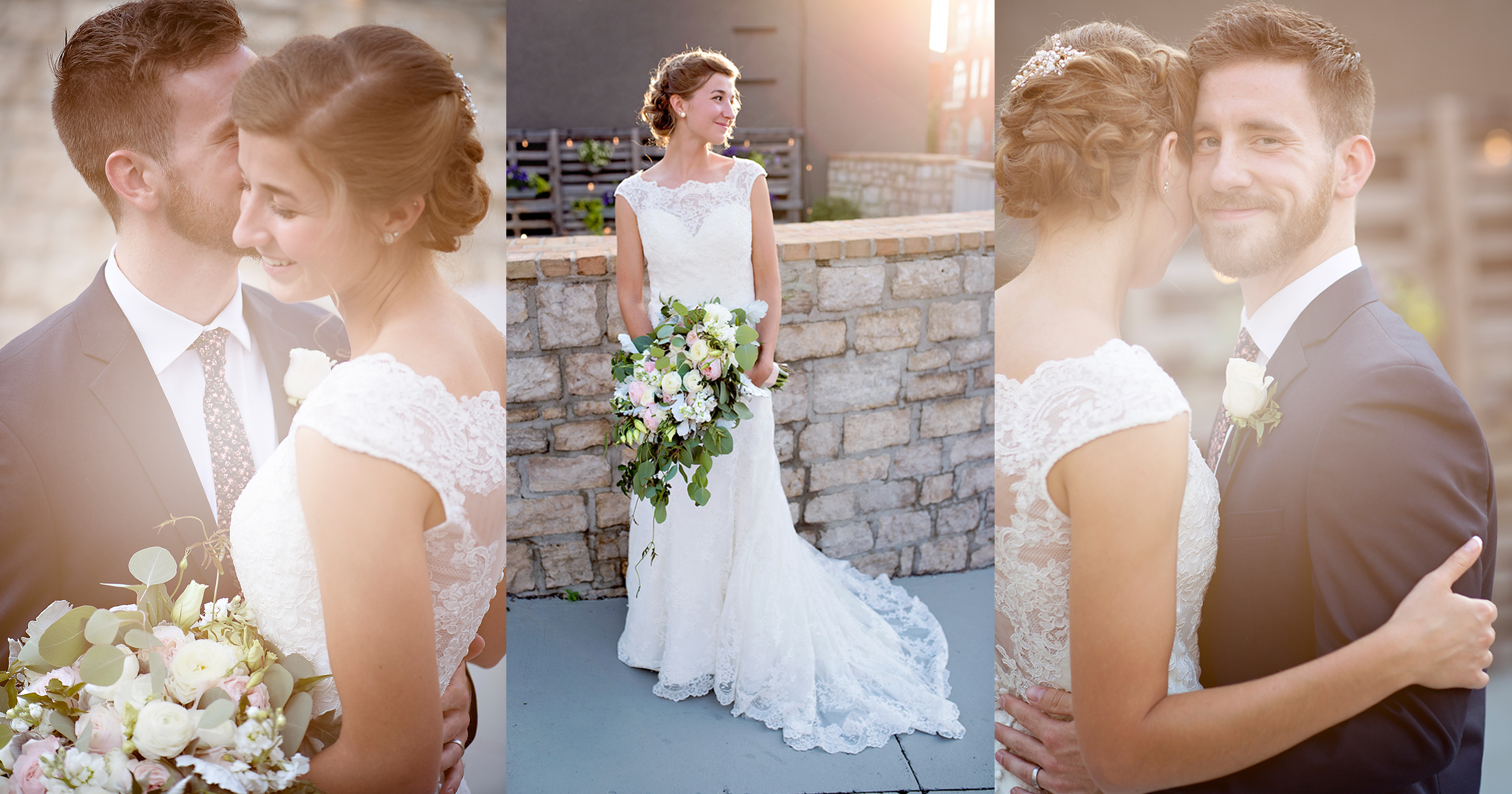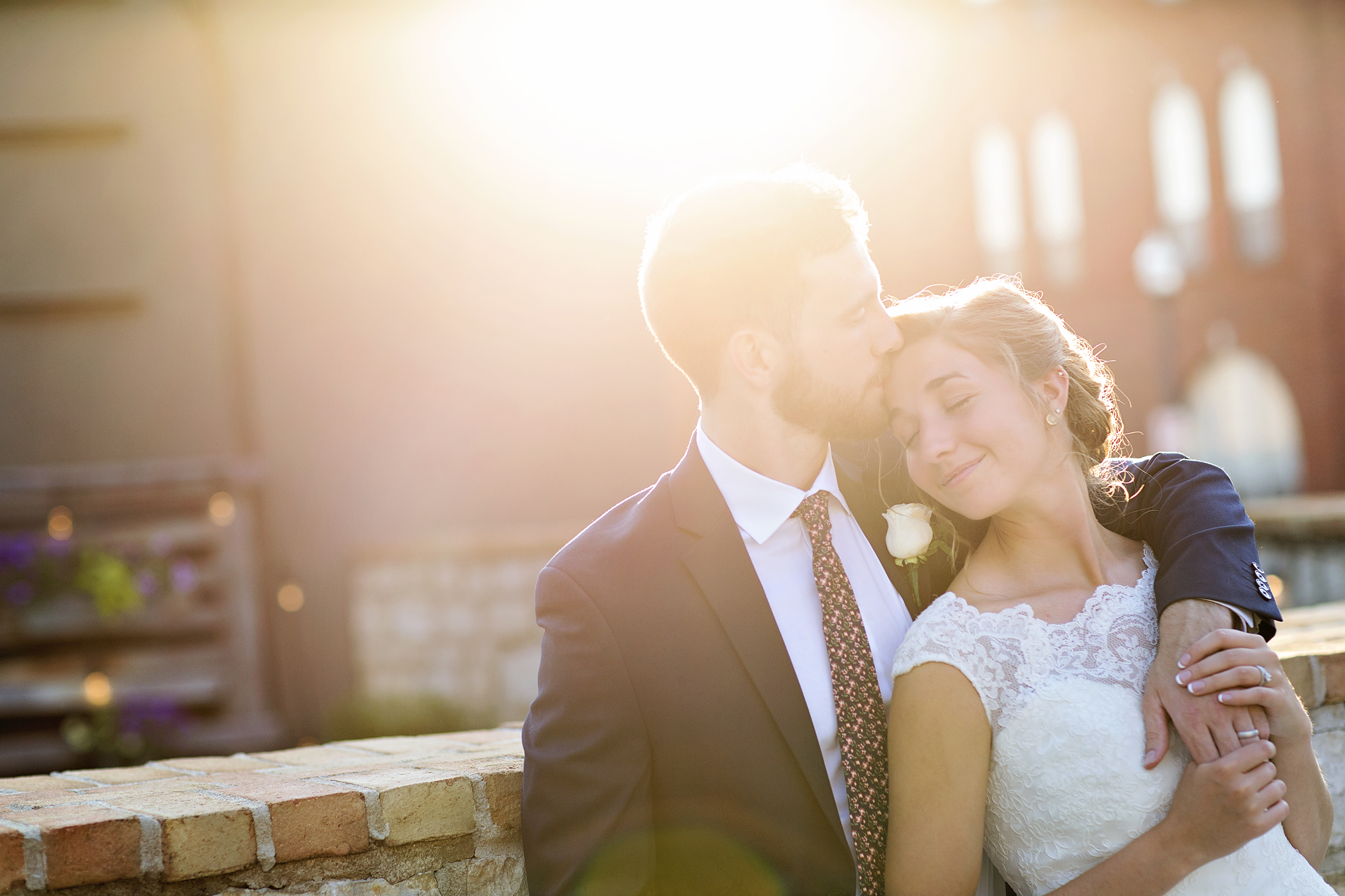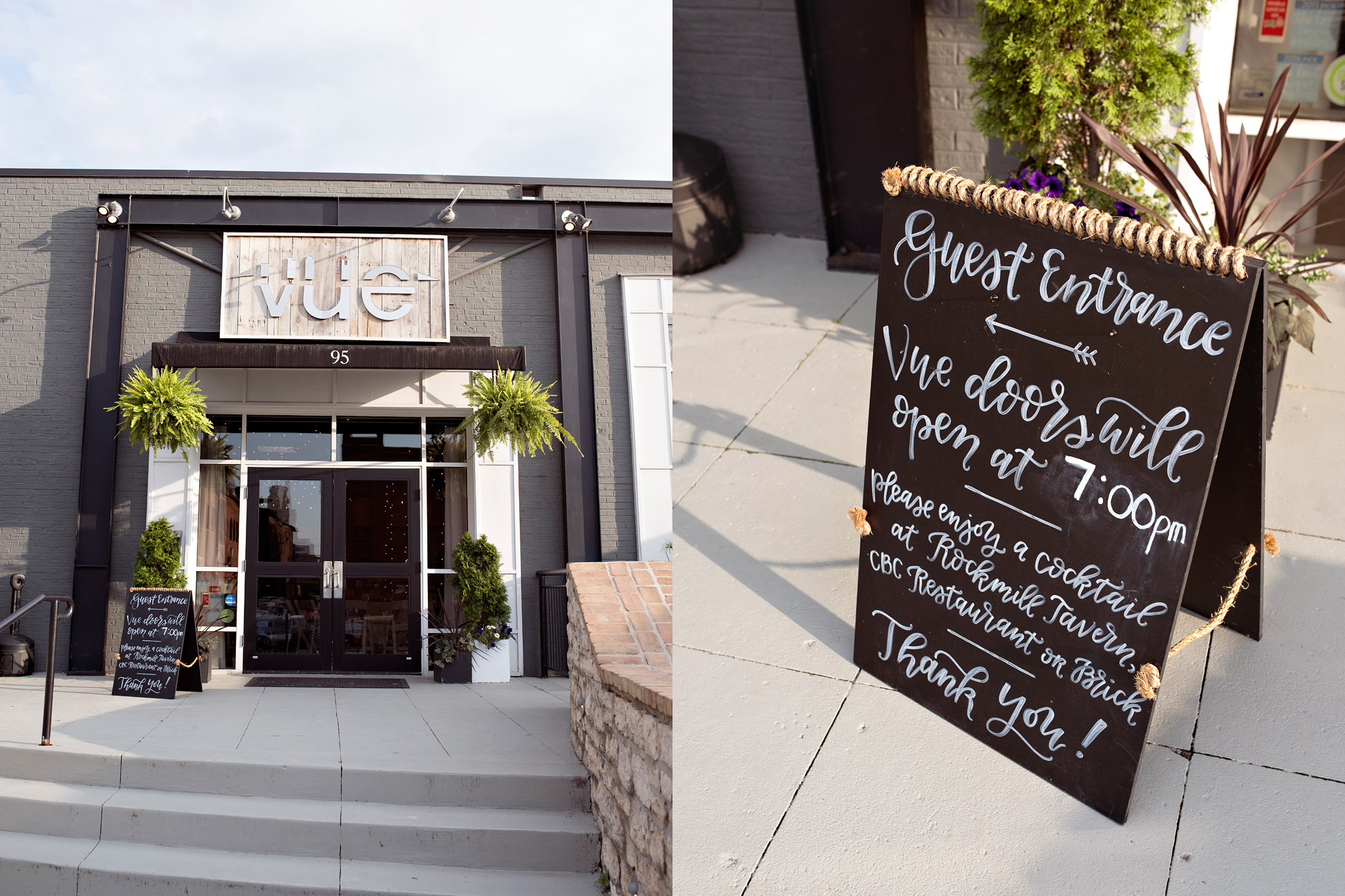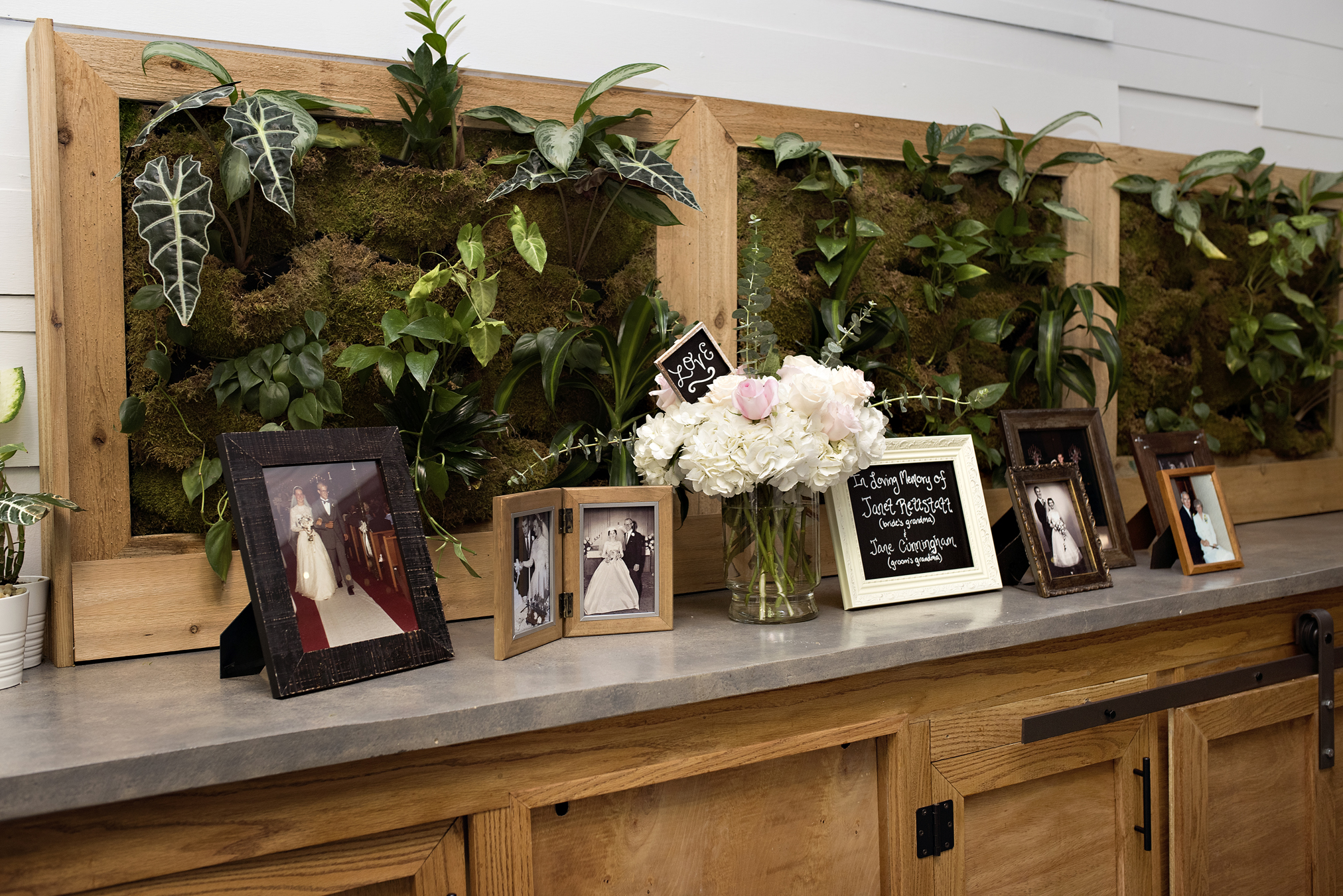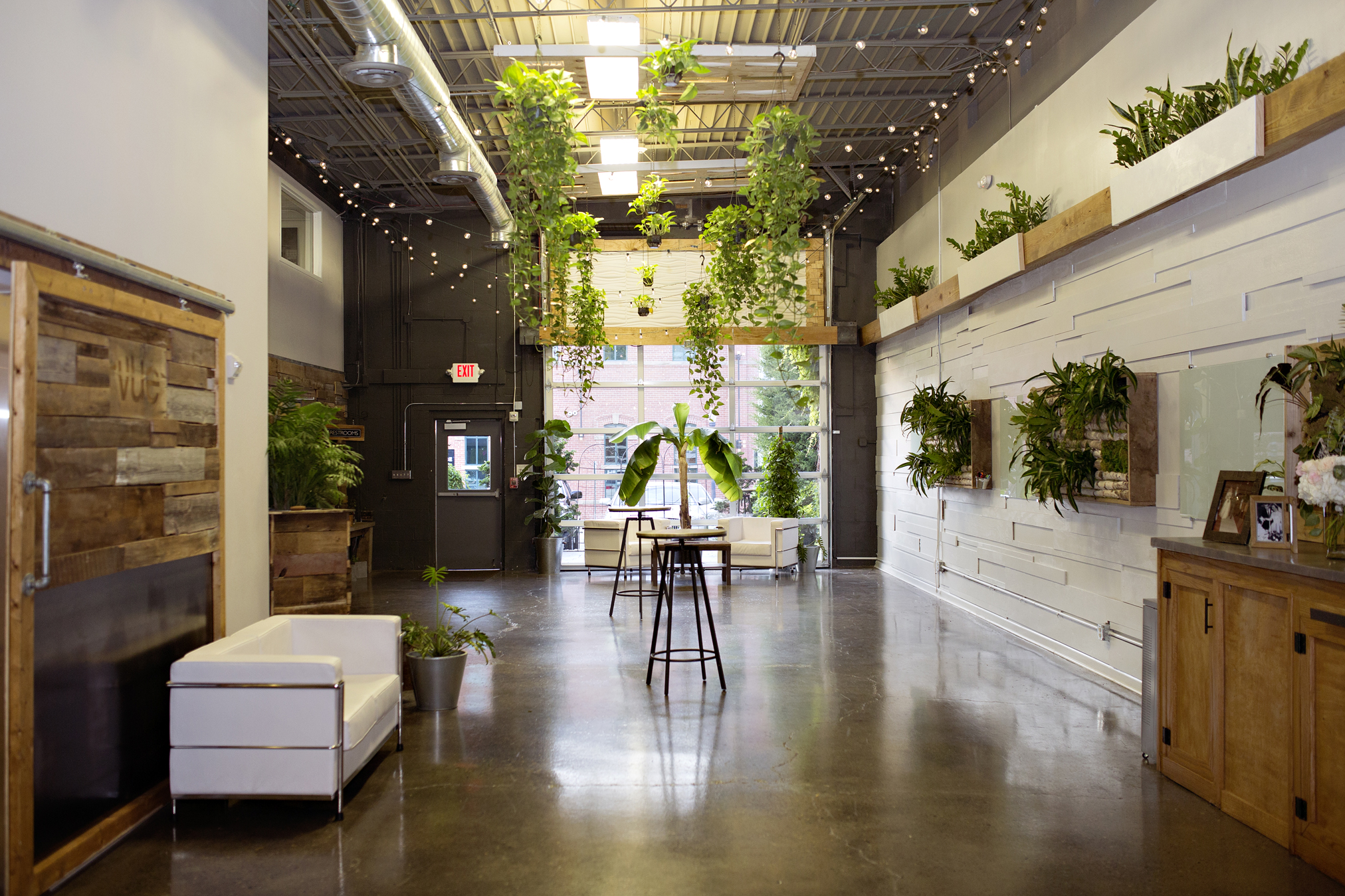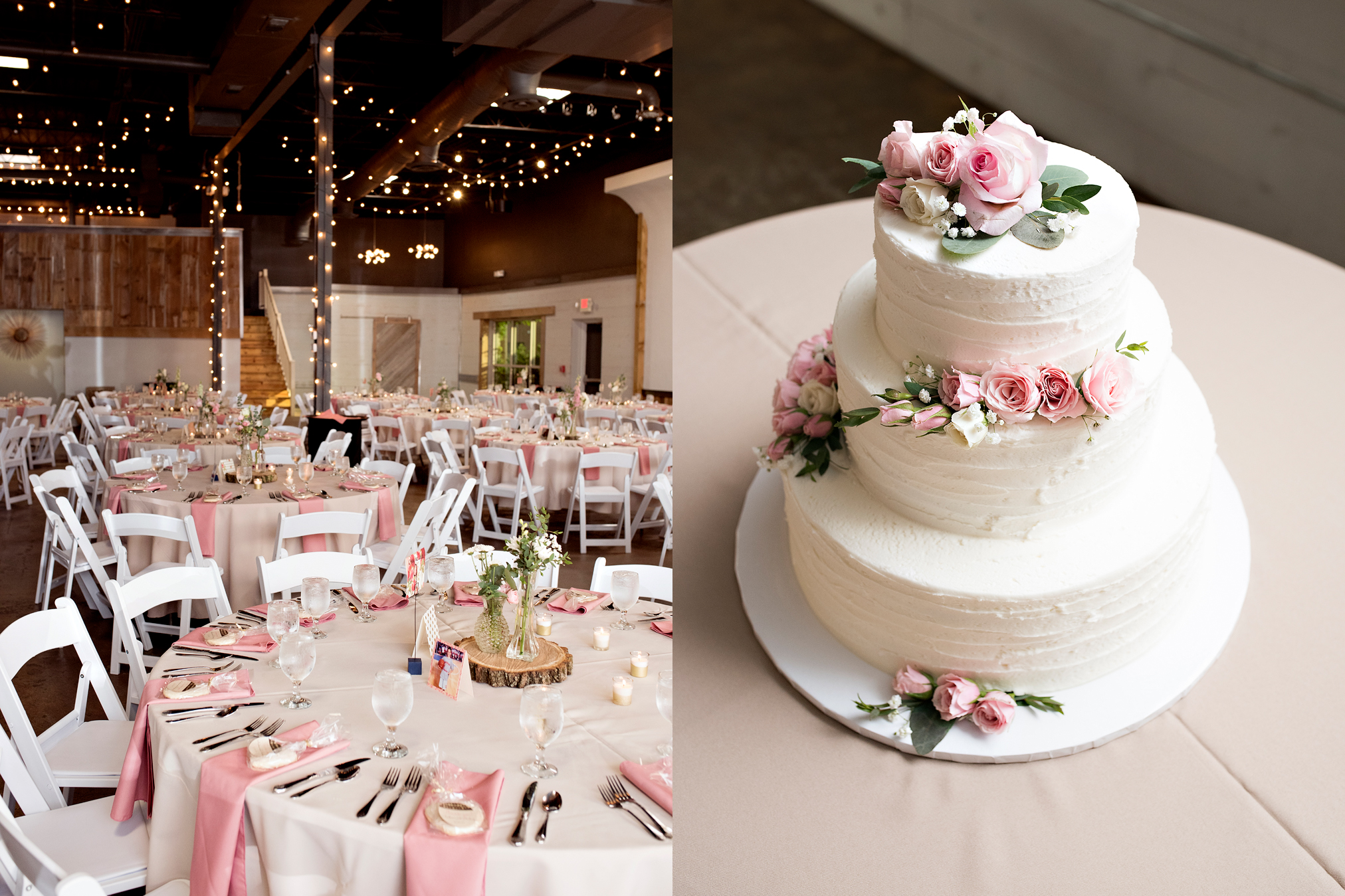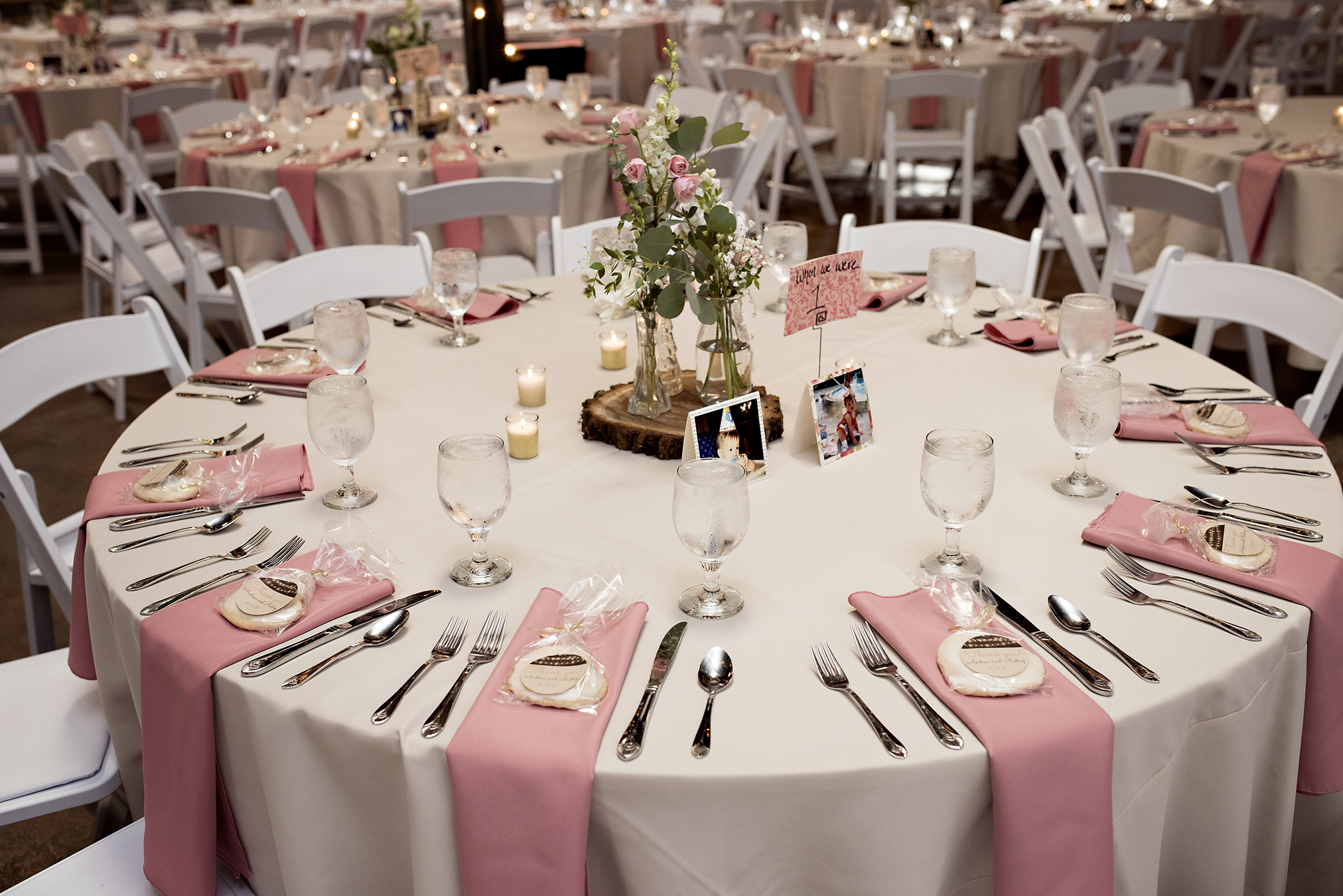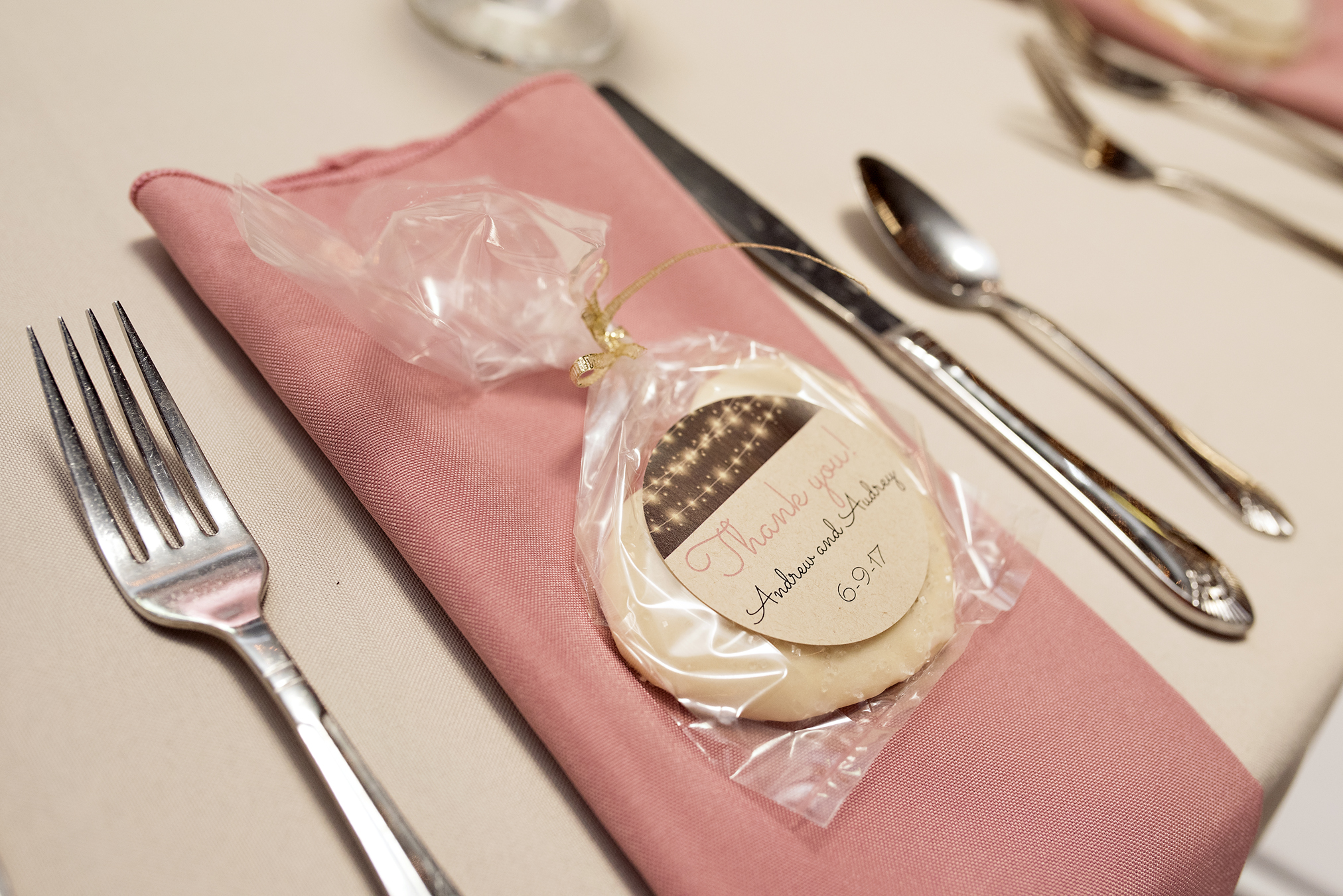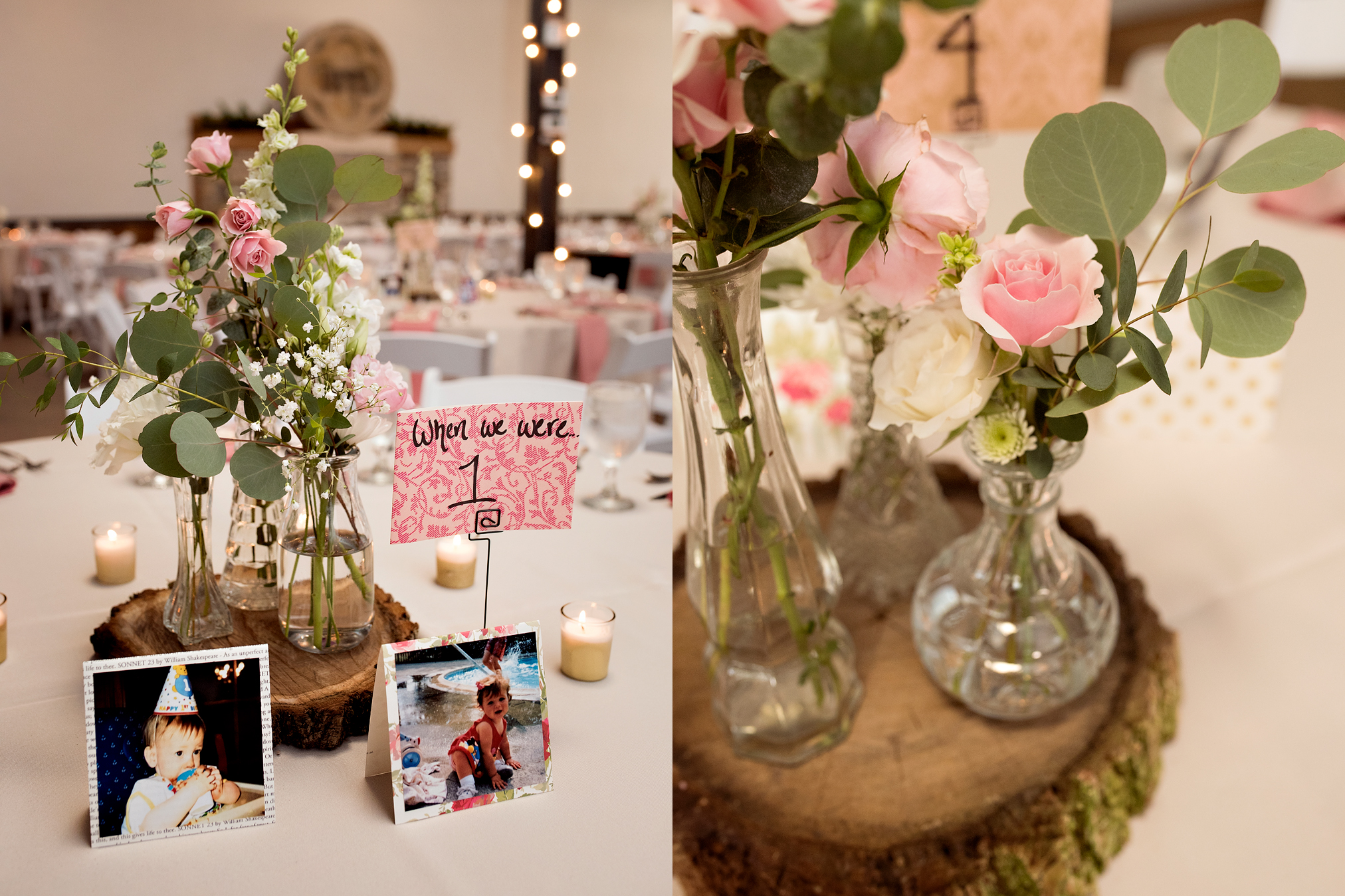 During the toasts we learned a few thing about the bride and groom and their families. Bridgette shared how much she loves talking in front of people and then reminded Audrey of how they grew up…always early to the bus stop for example. She encouraged Audrey and Andrew in the life they had ahead of them reminding them of what they had already made it through – not just the distance but the mustache phase! Matt recalled days growing up, homeschooling and the homeschool high five and he encouraged them to keep Christ at the center of their marriage.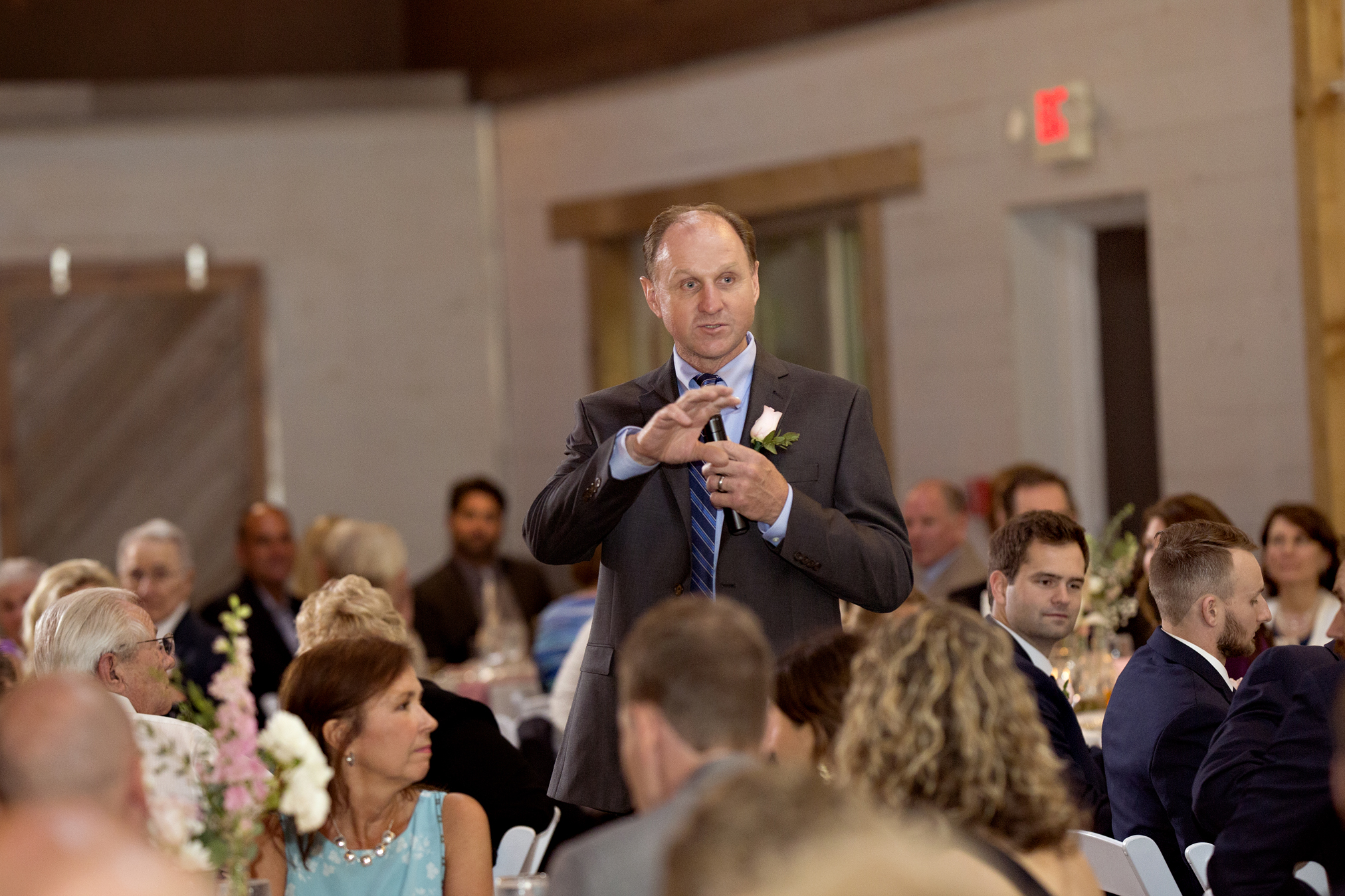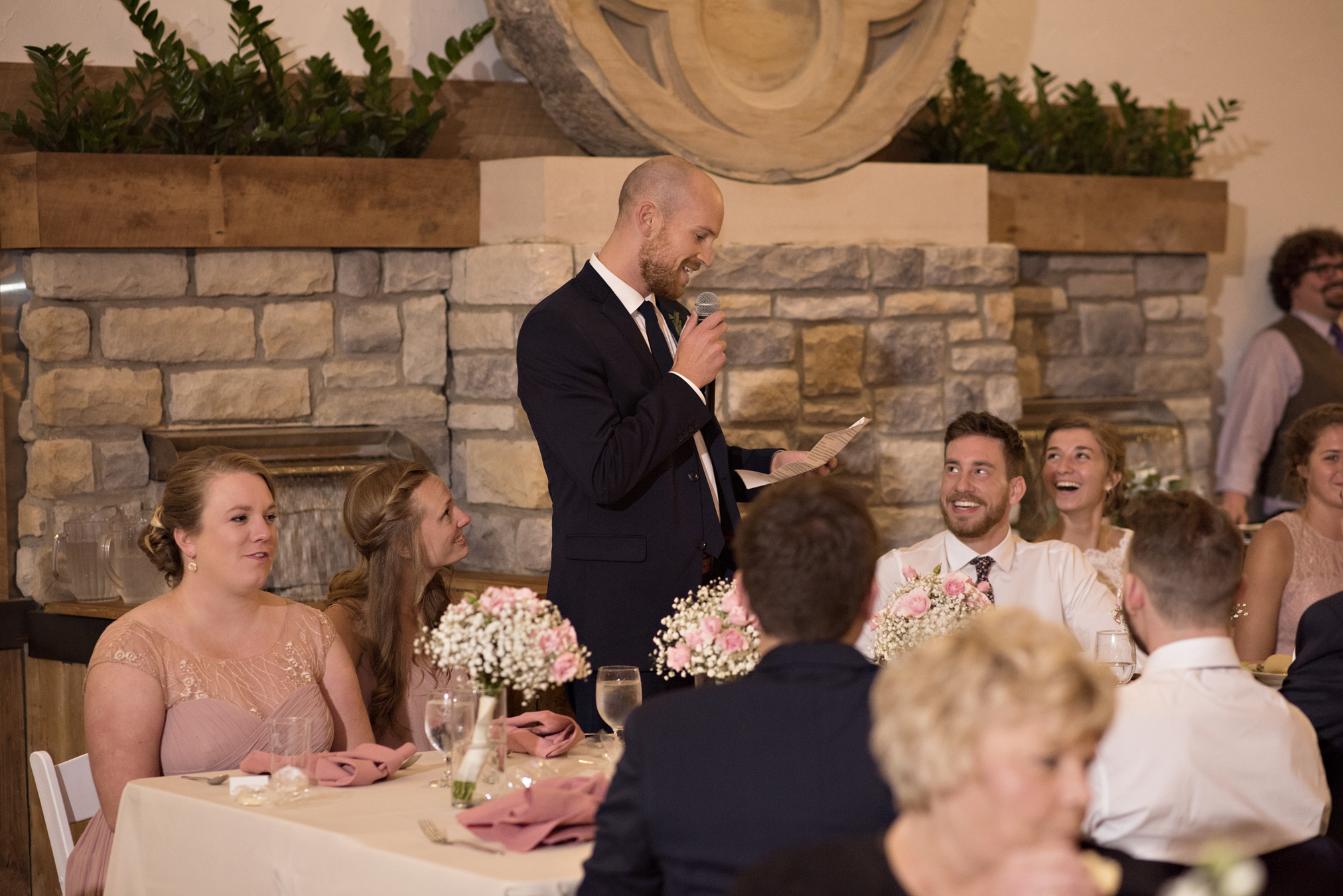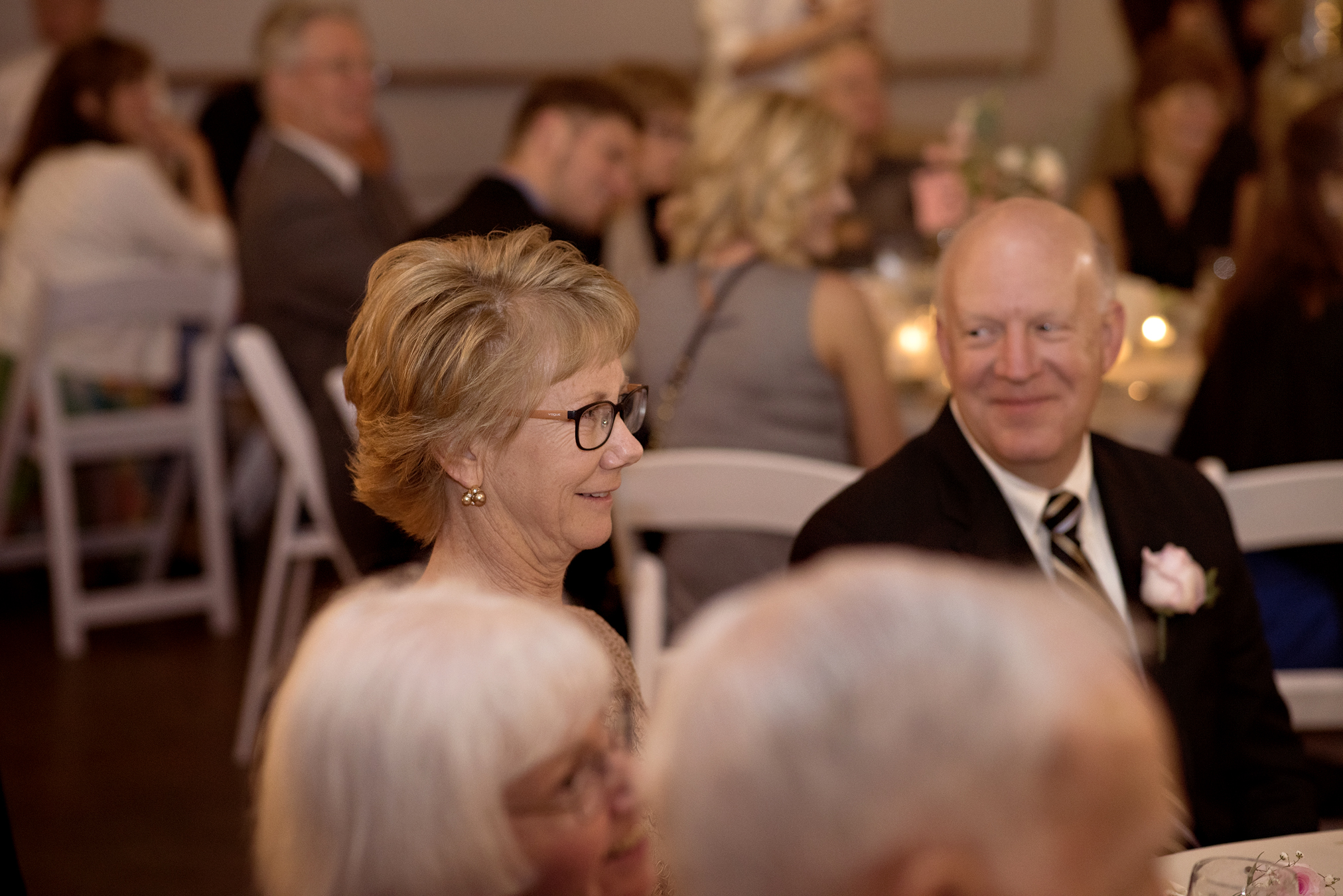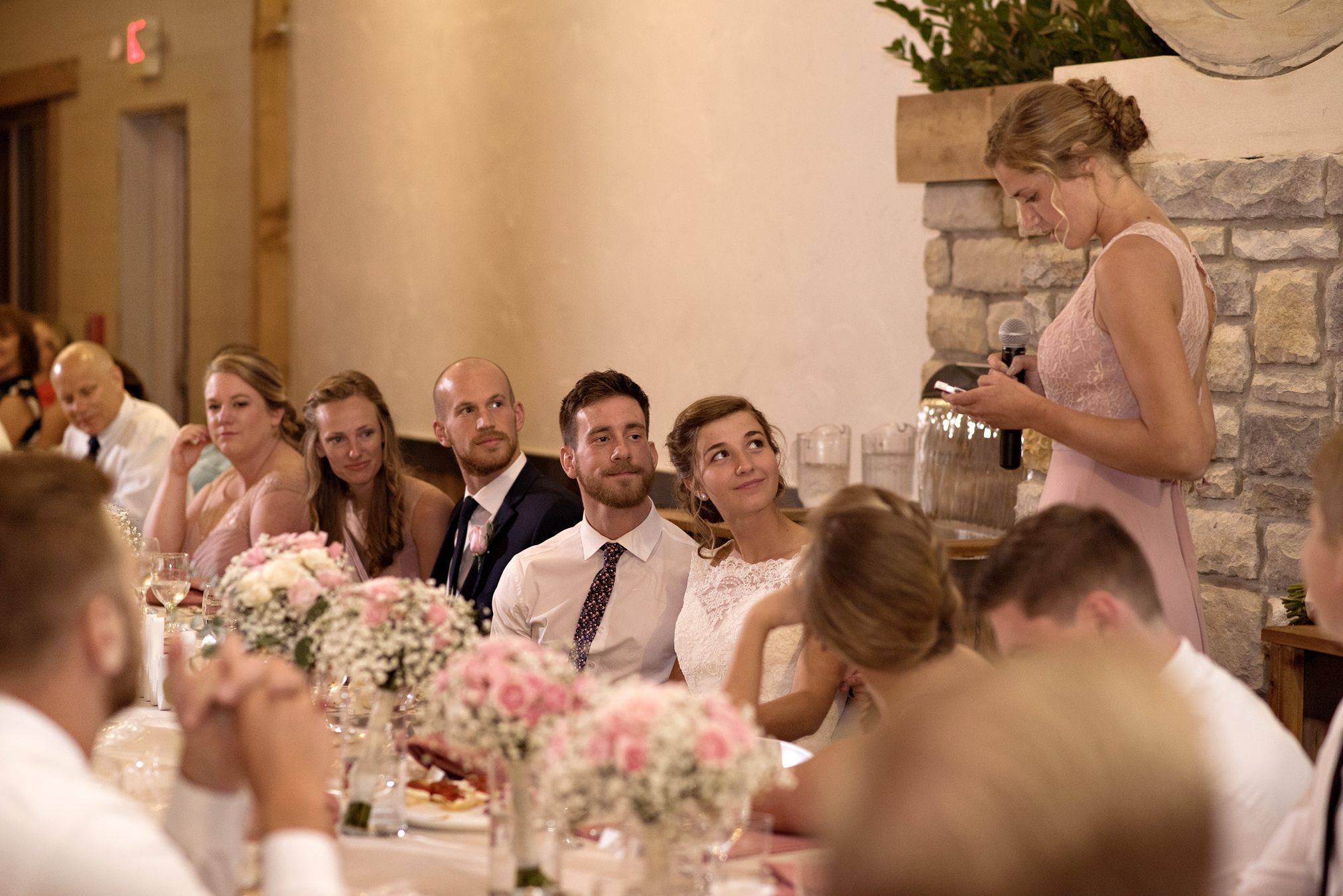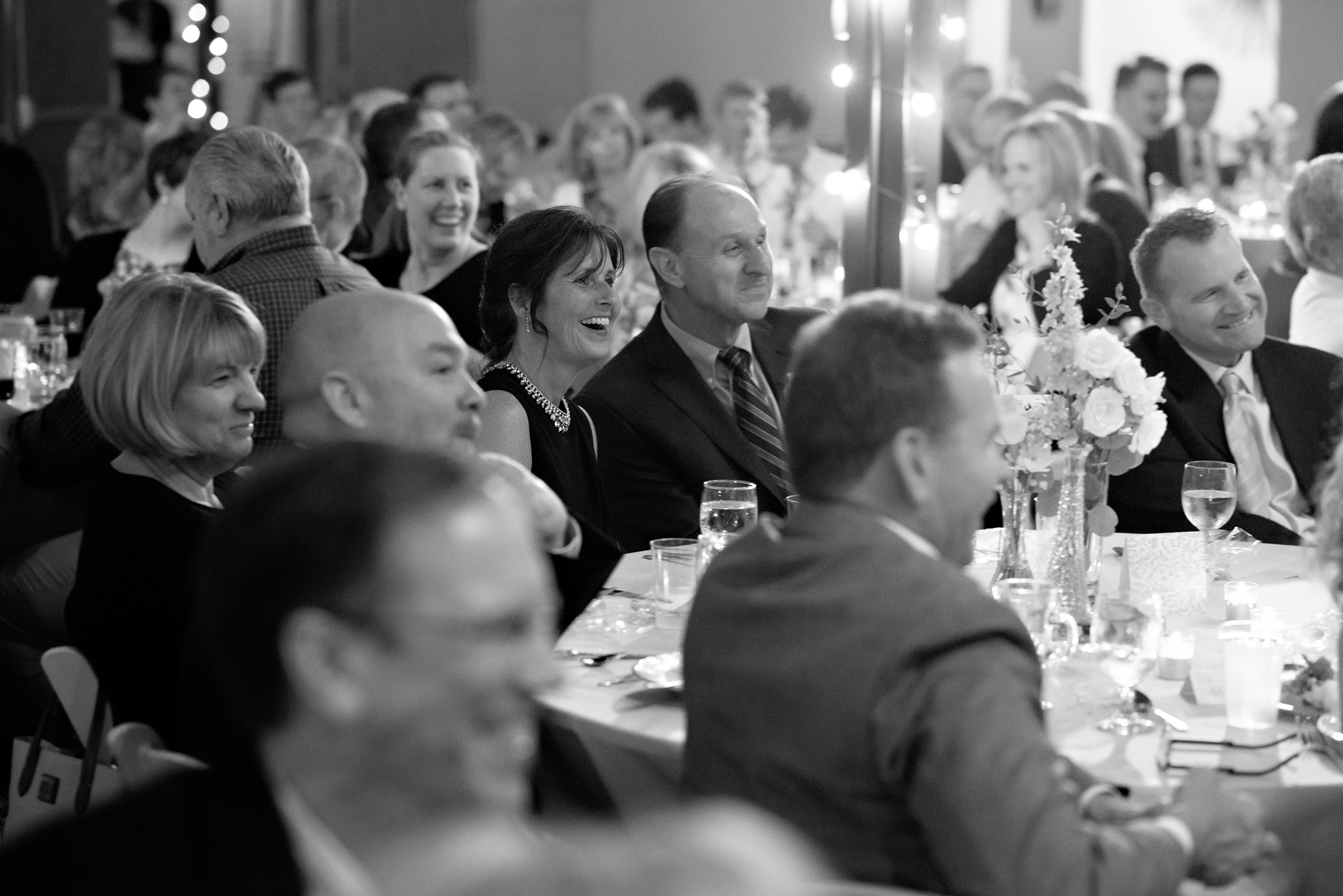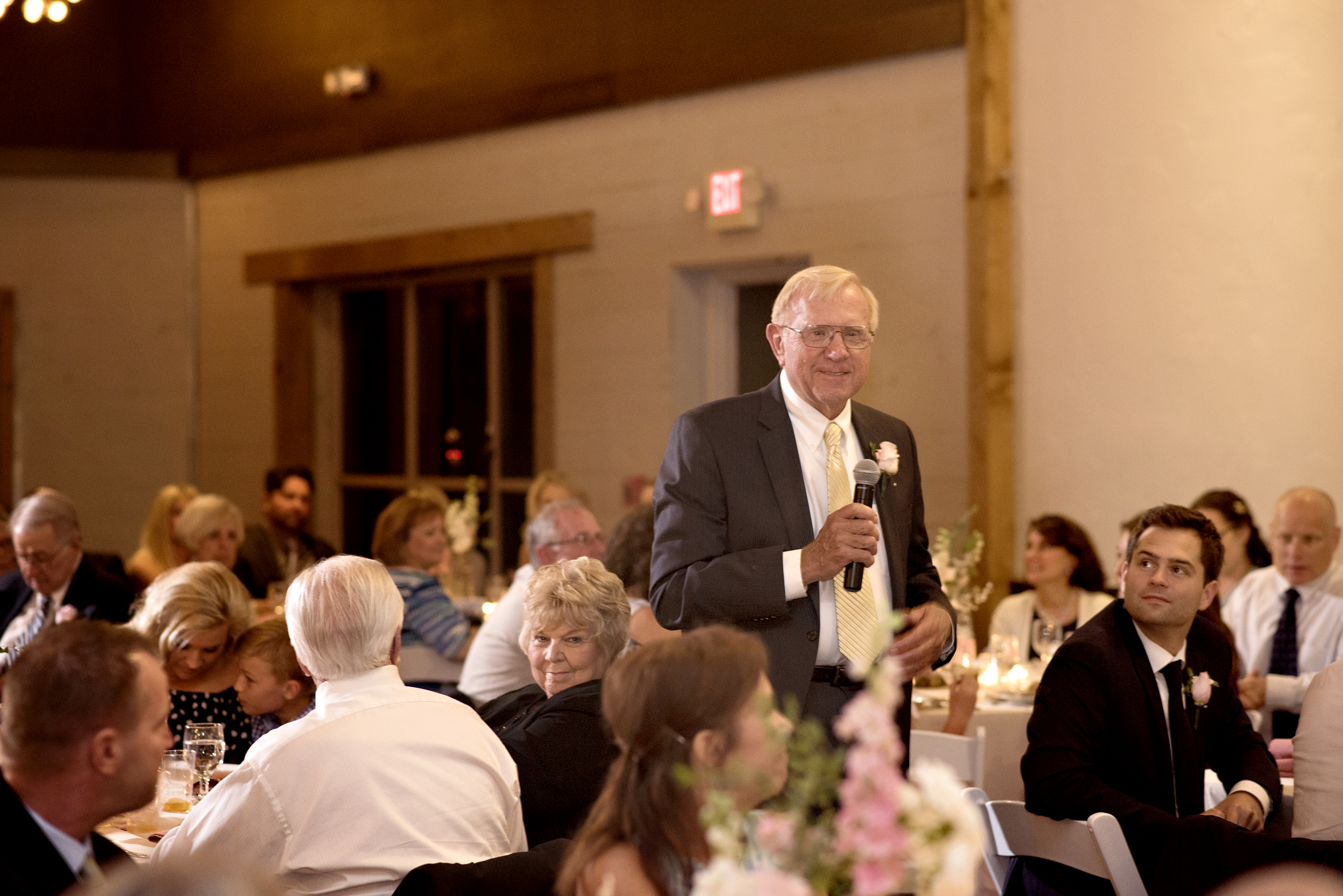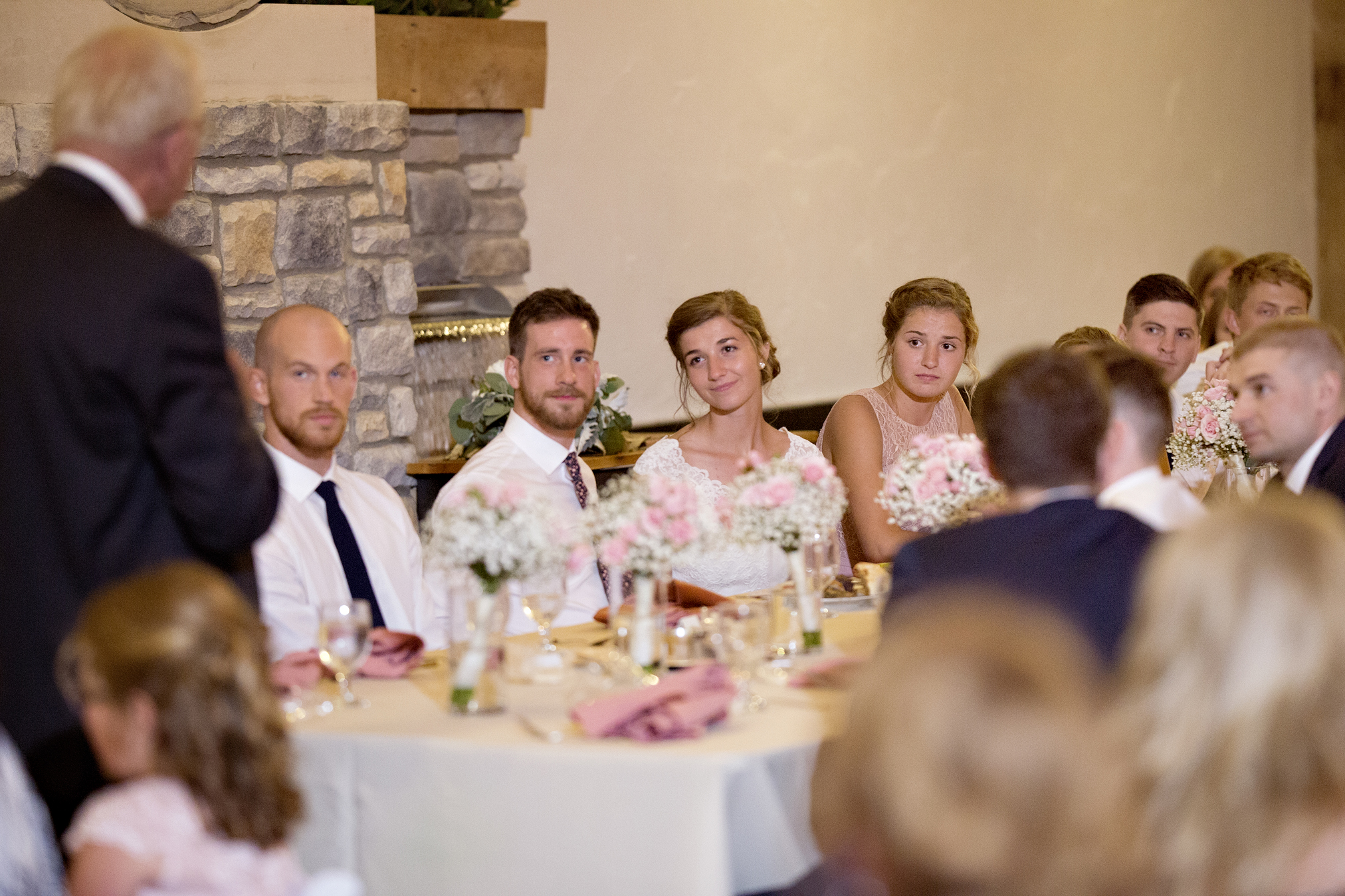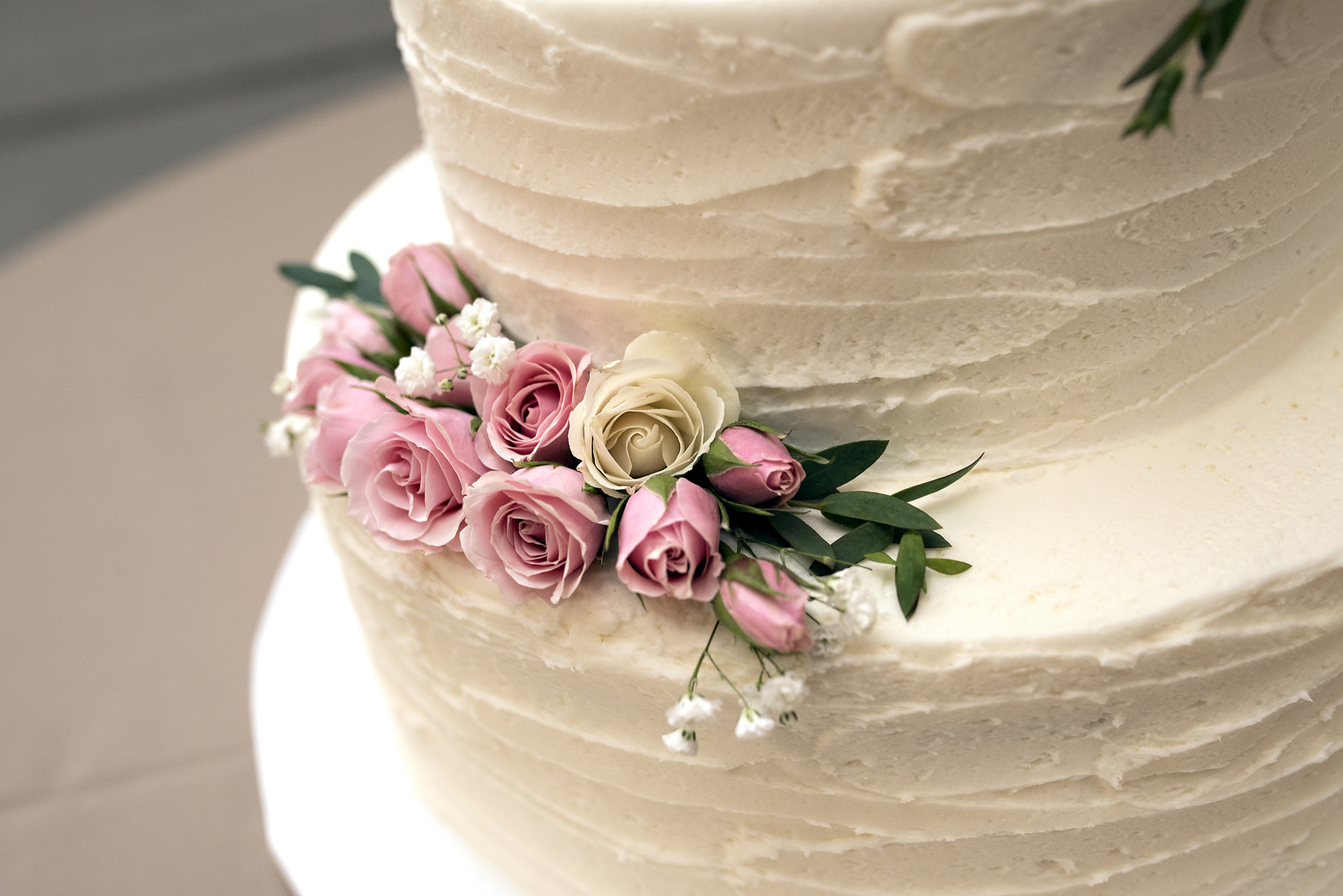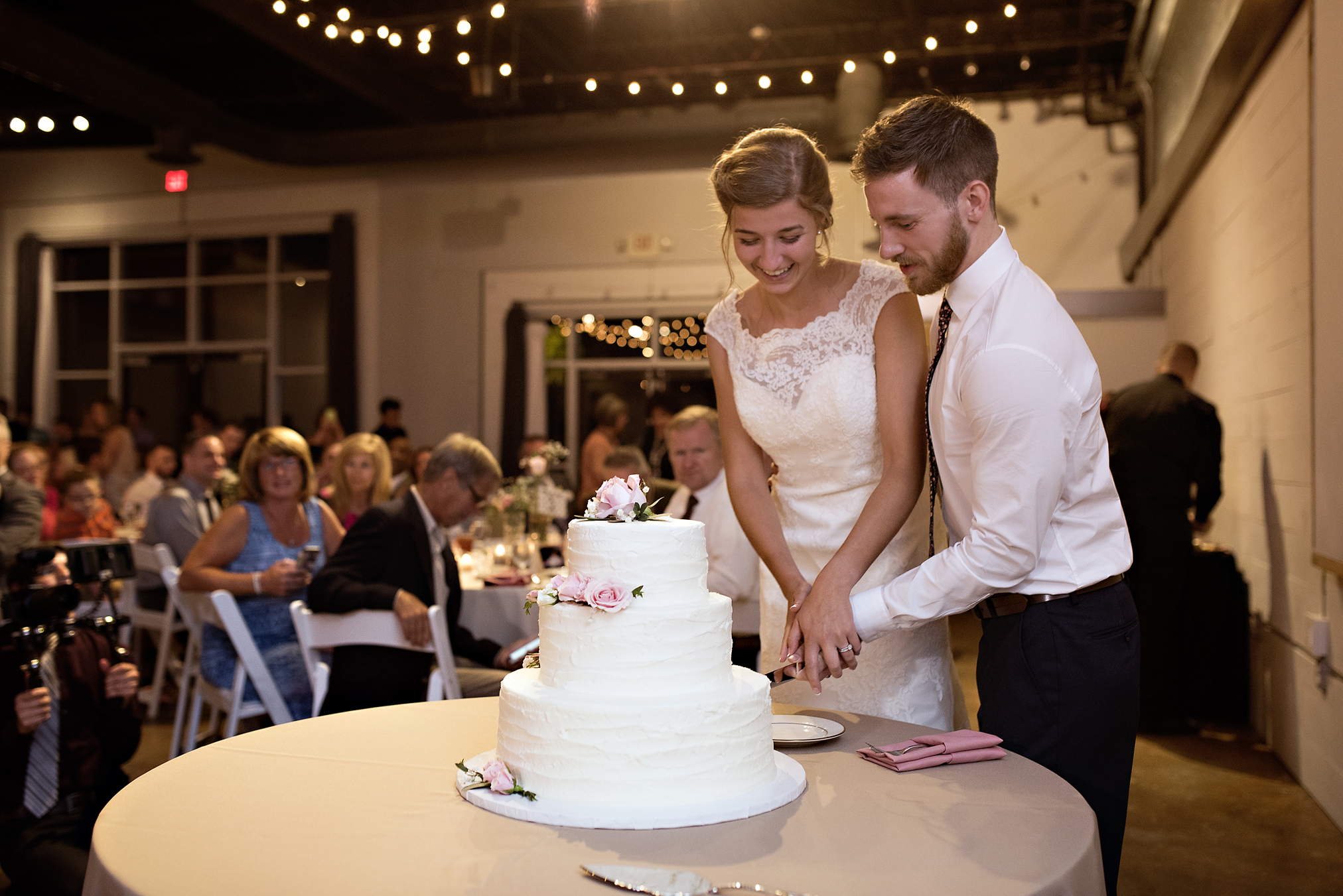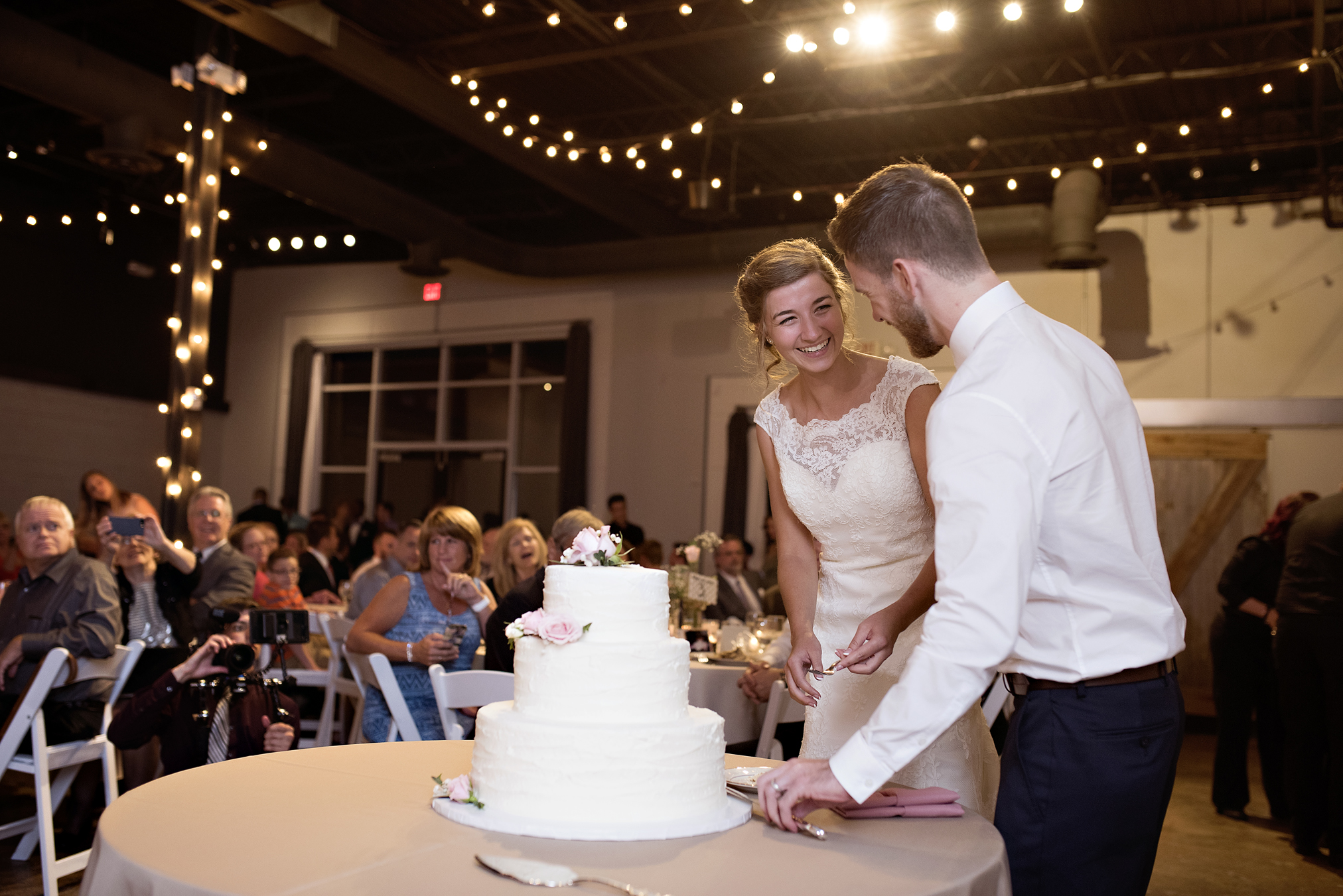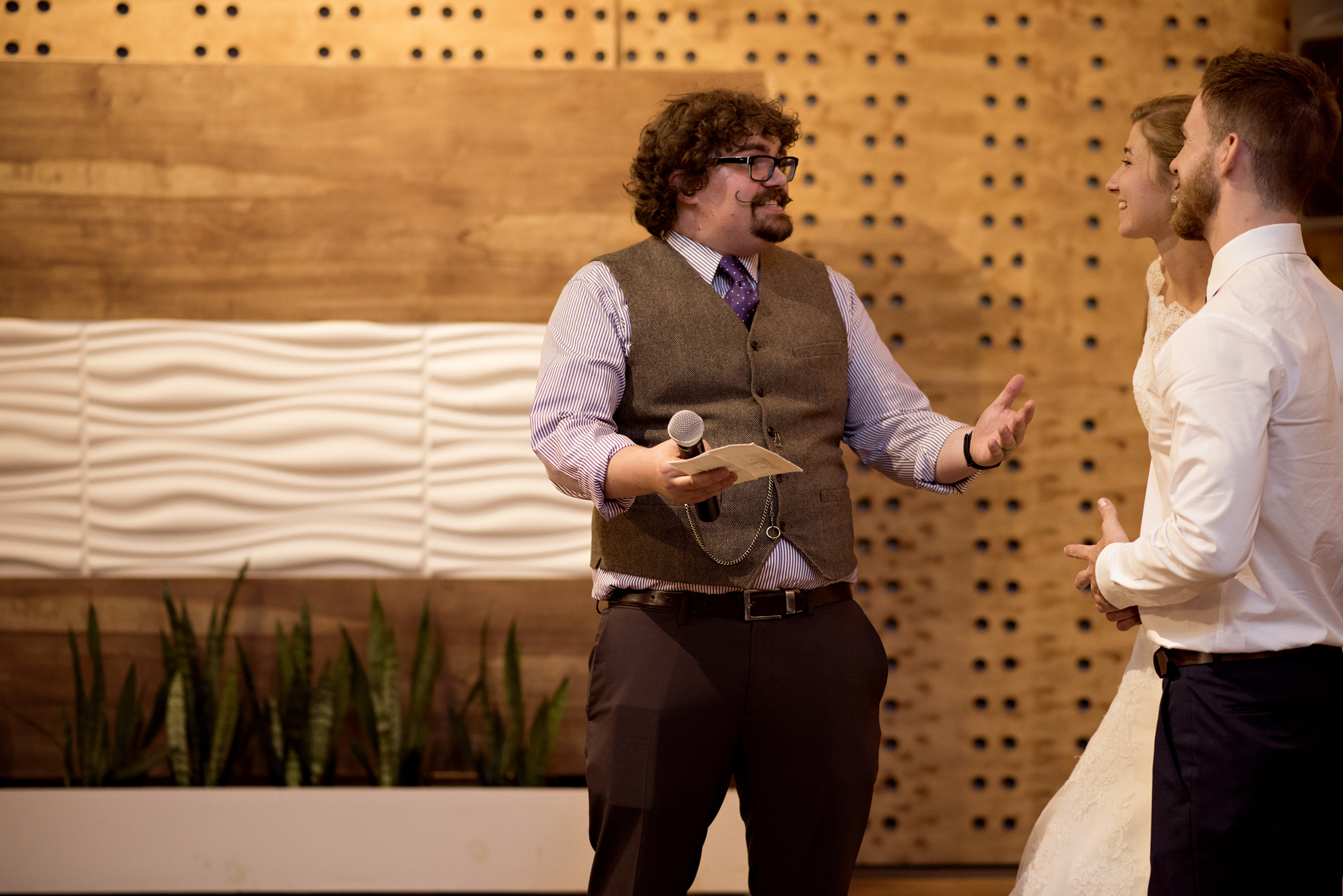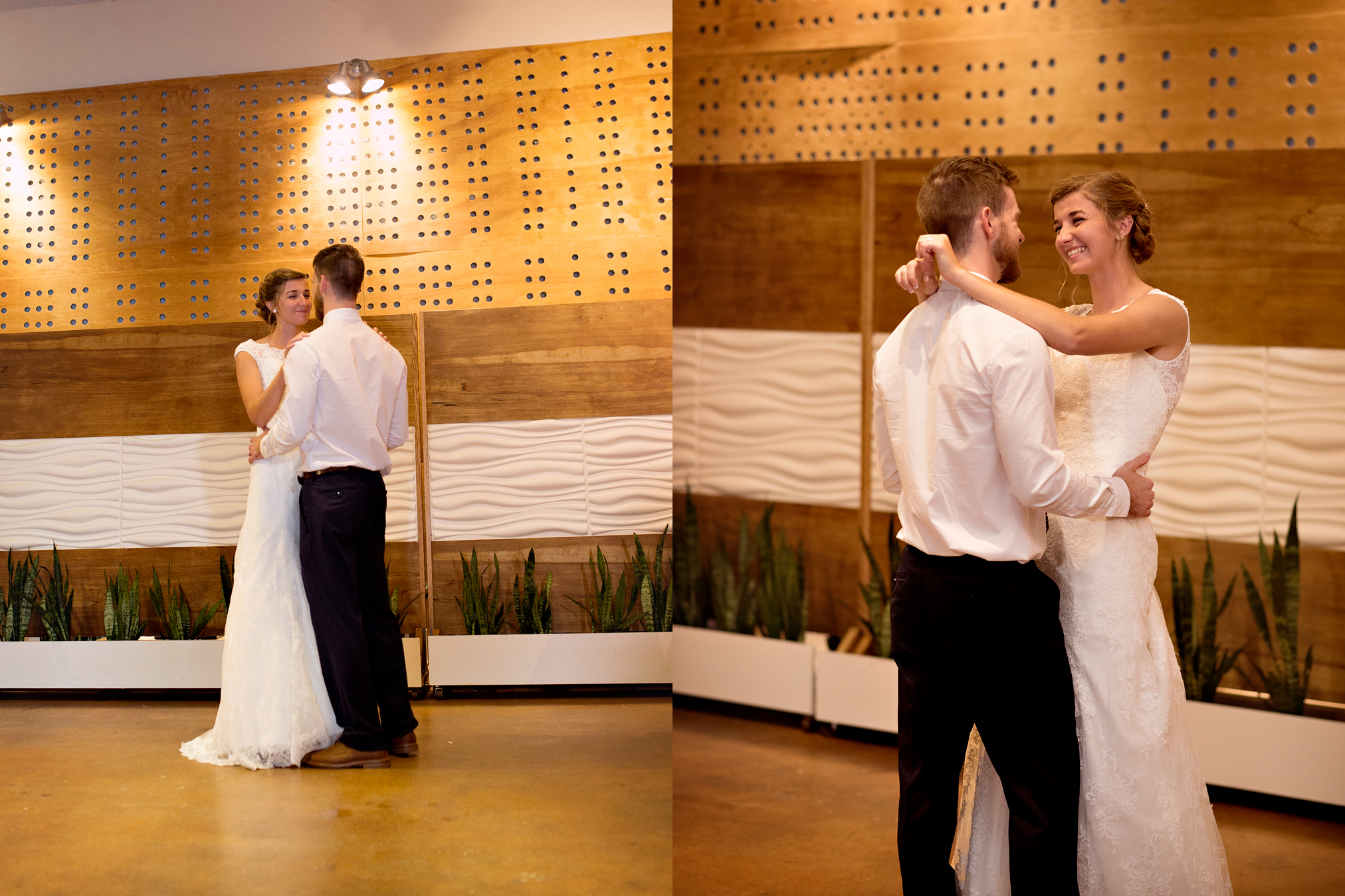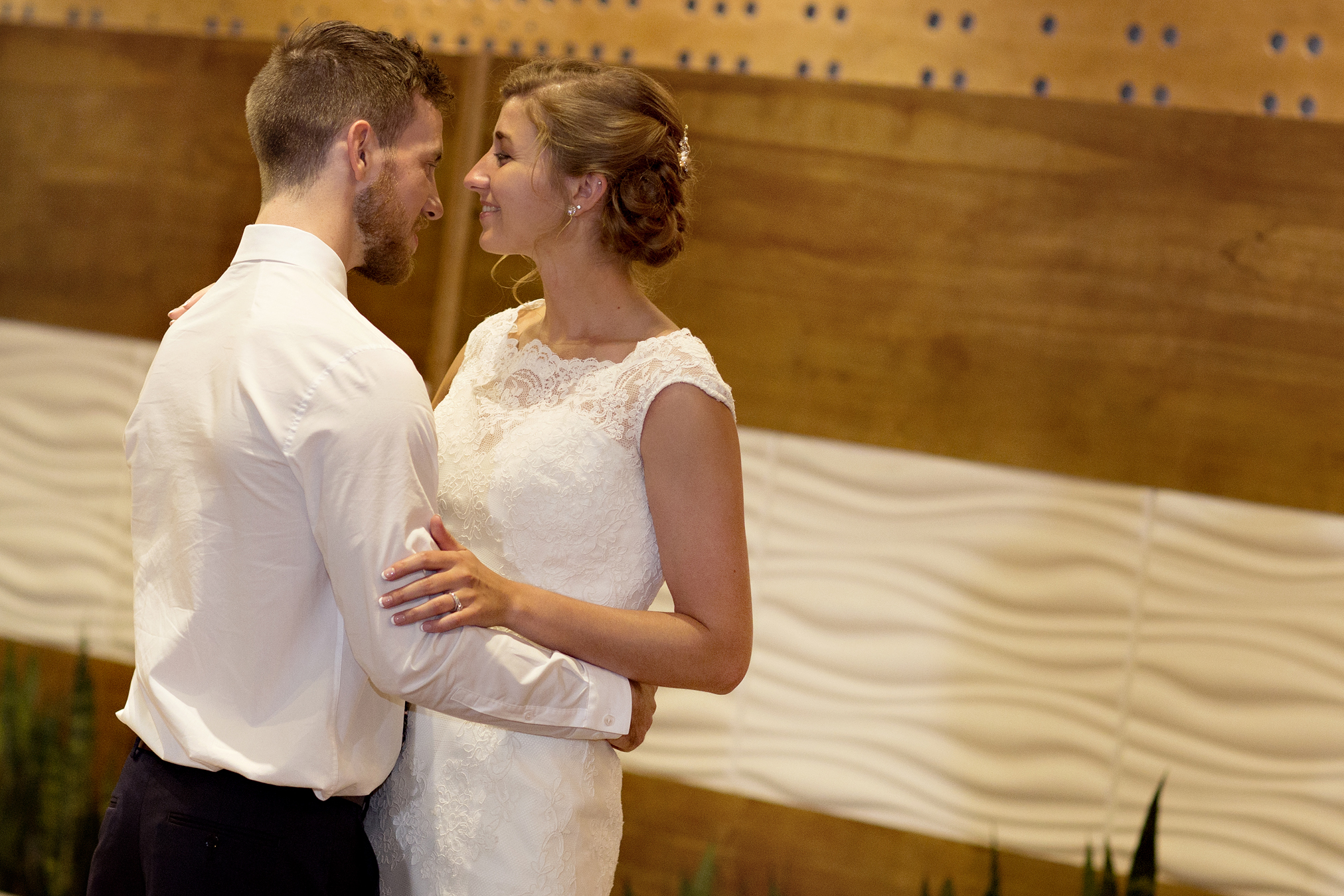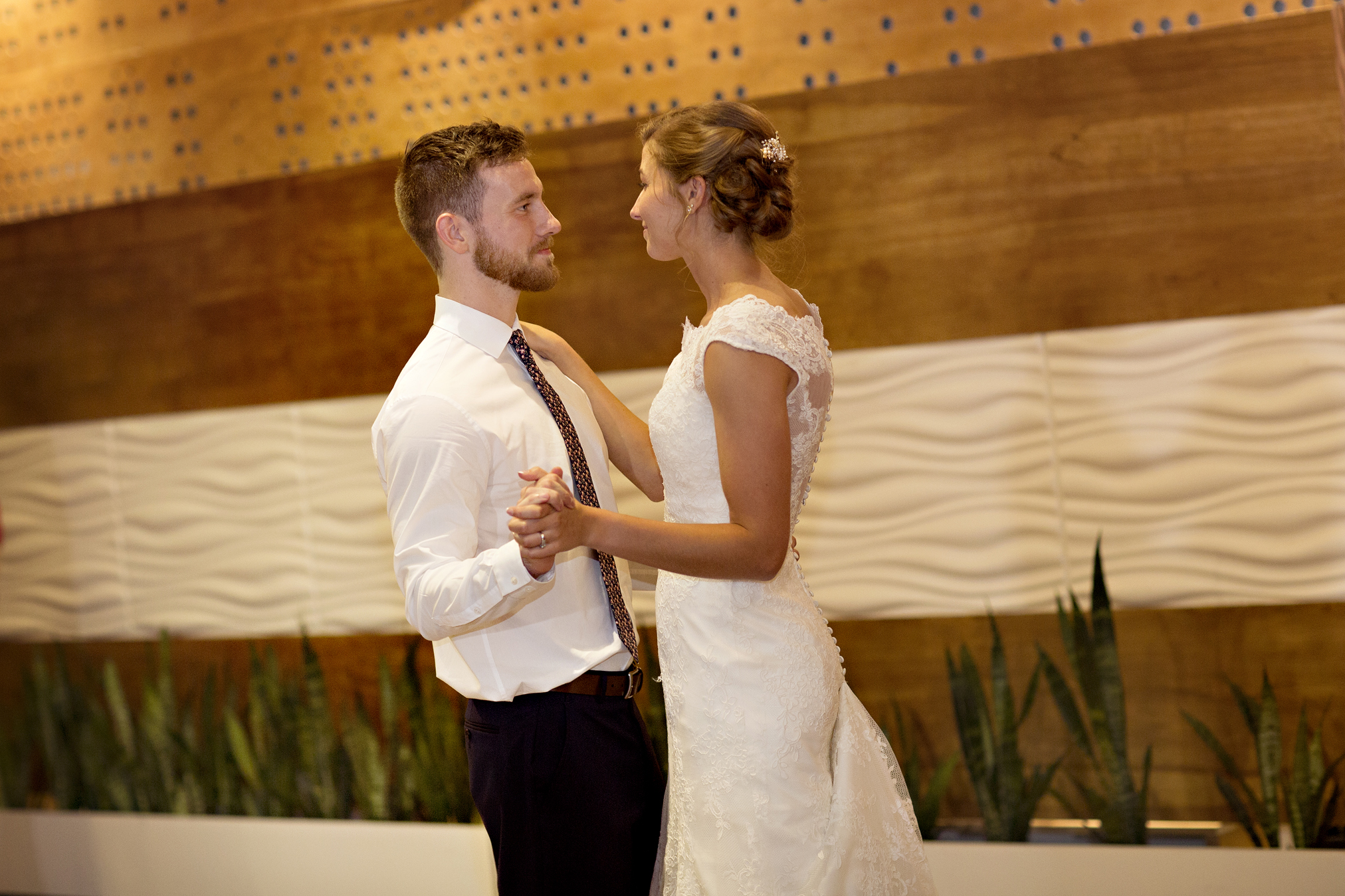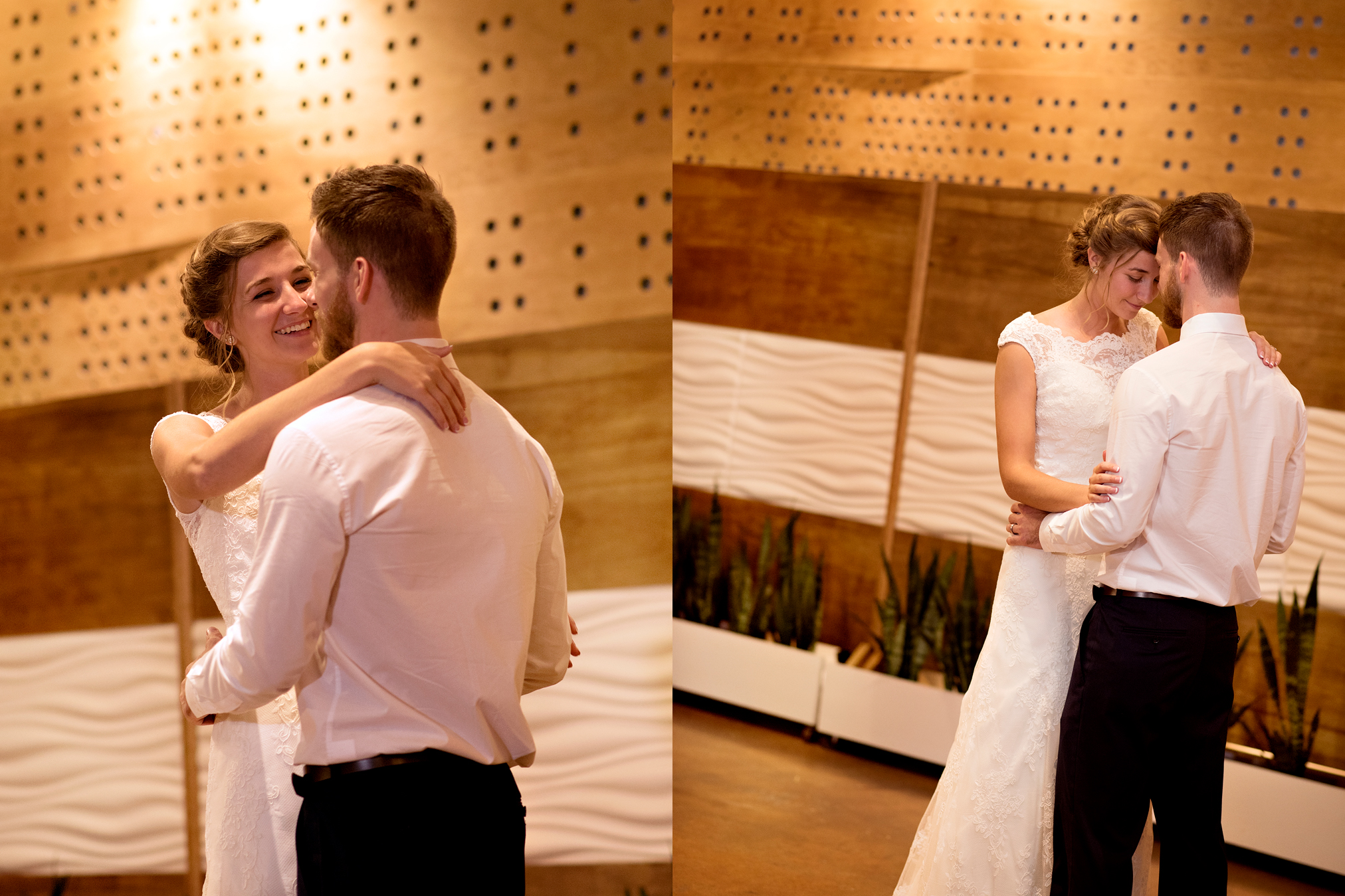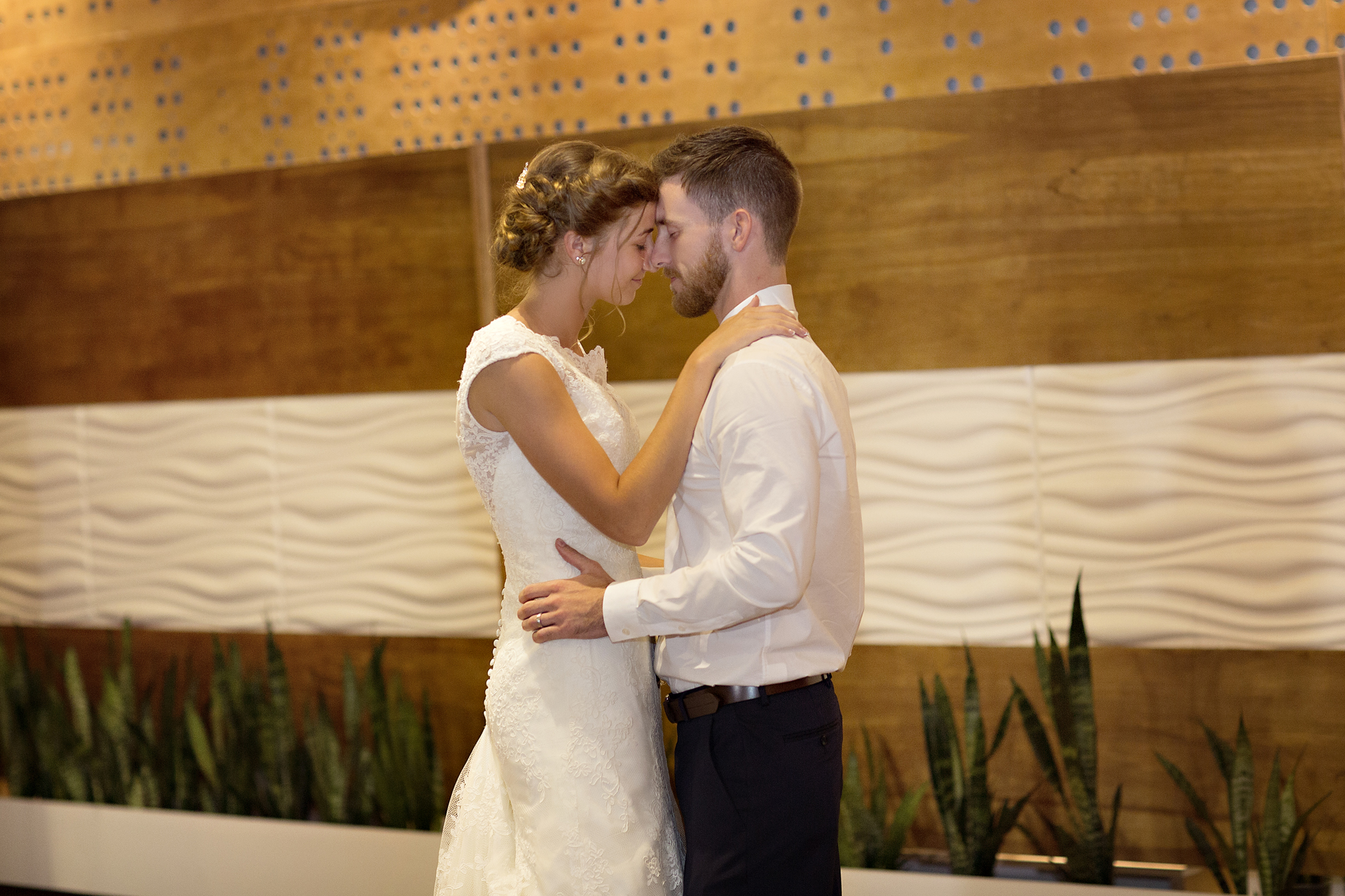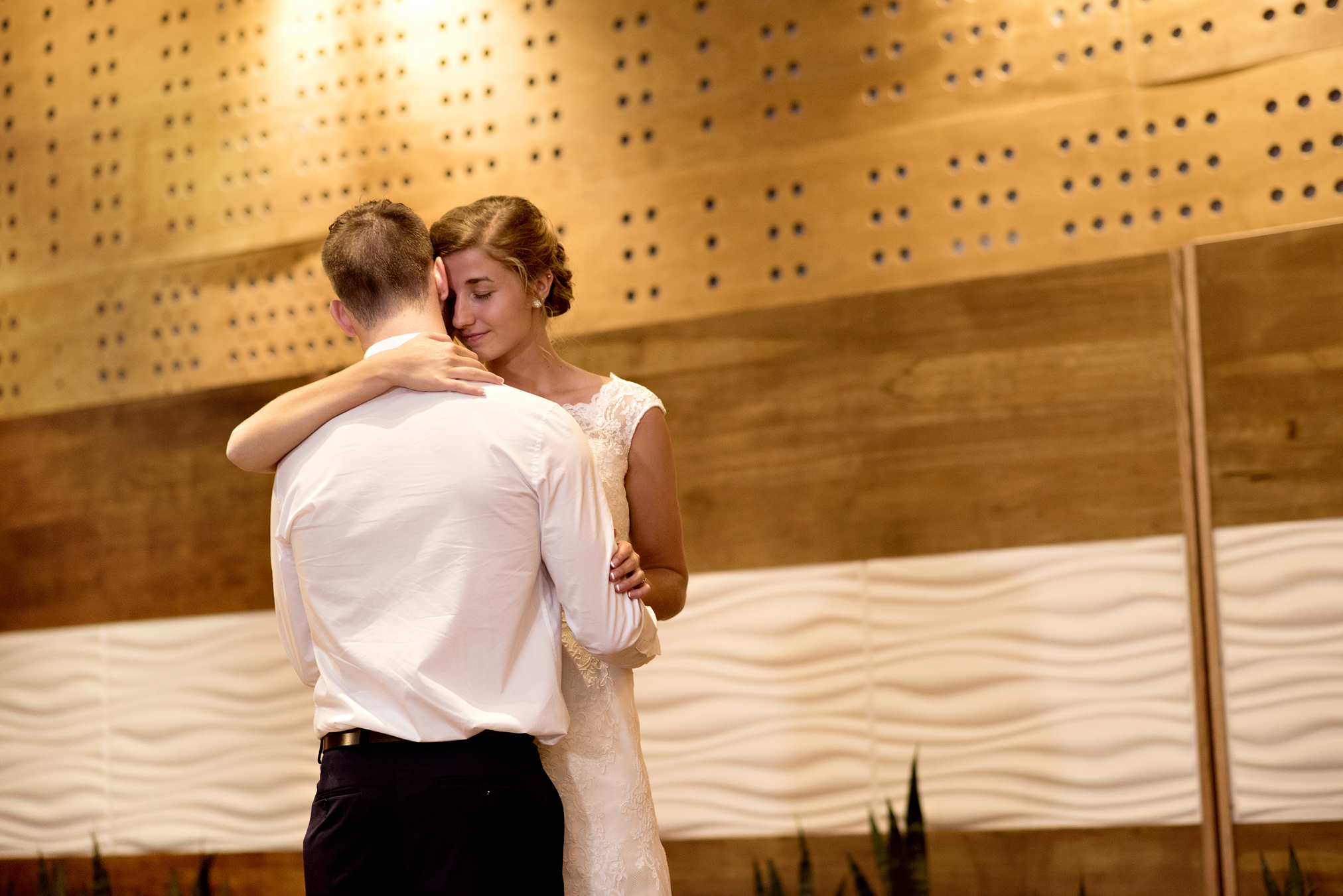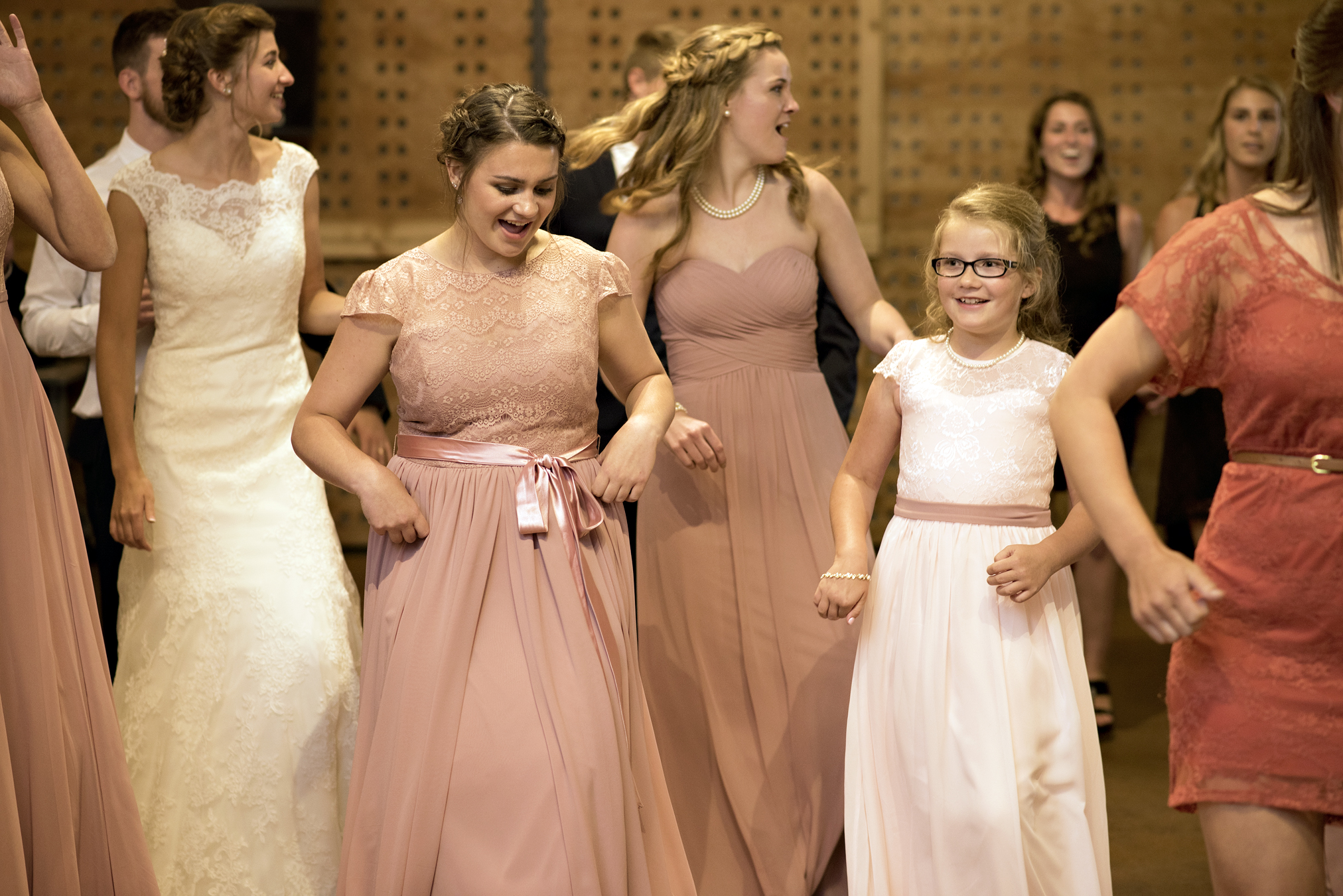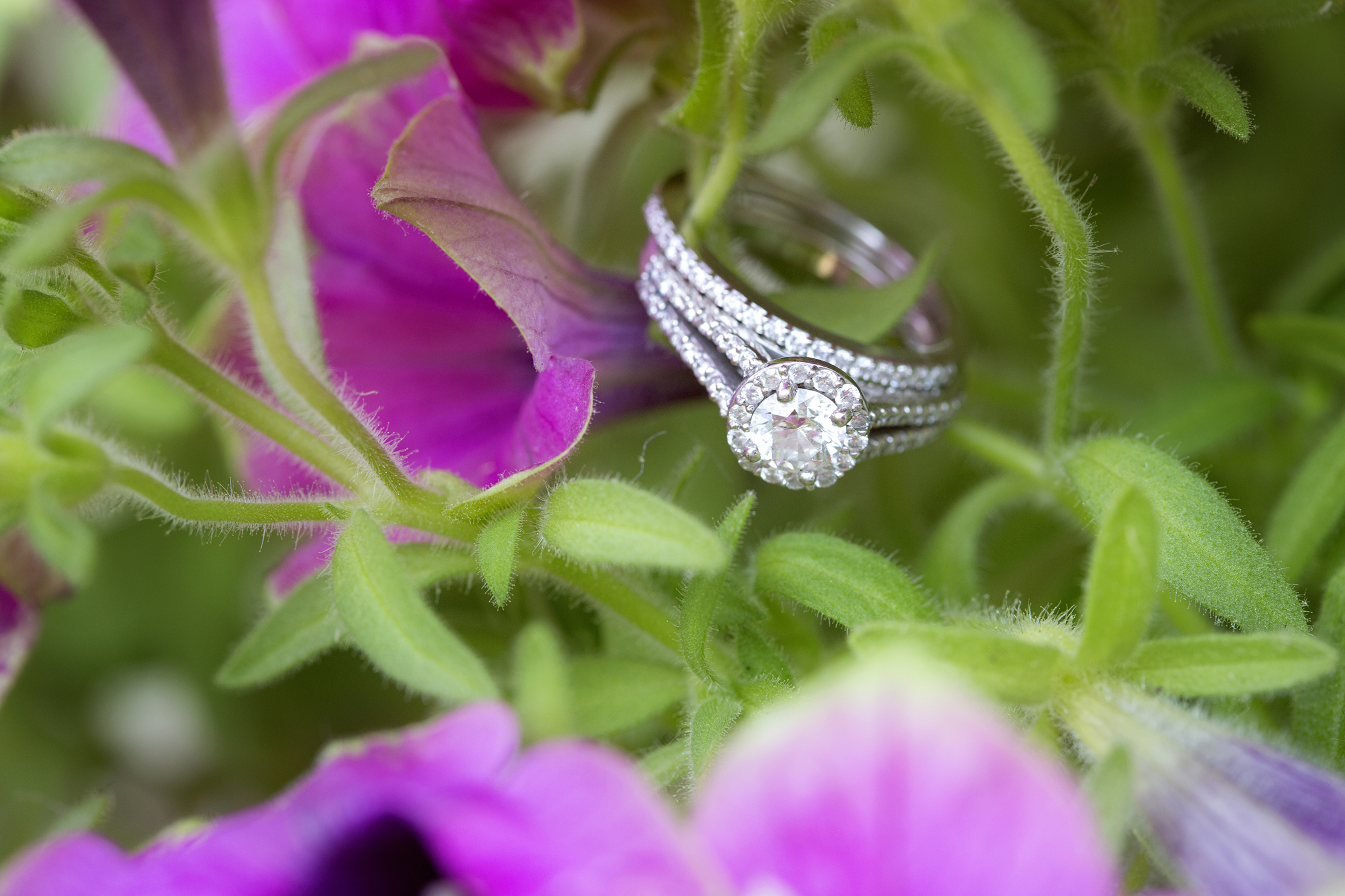 Thanks for letting me share in your day! Your family and friends were lovely and the joy and peace you exhibited together were beautiful. As you begin this new chapter in your lives, I pray you will keep focused on the Lord and keep Him number one as He leads you on!